Women play important roles in Myanmar, but often in the background. Two new books put the spotlight on some unassuming but far from ordinary women.
By EVA HIRSCHI | FRONTIER
MYANMAR'S MOST famous individual may be a woman – State Counsellor Daw Aung San Suu Kyi – but the dominant role men hold in society can be seen everywhere.
Women hold a mere 13 percent of the seats in the country's parliaments, 3.4 percent of the jobs in the police and a tiny 0.1 percent of all ward or village tract administrators' positions. Among those aged 15 to 64, the labour force participation rate is 85.2 percent for men and 50.2 percent for women. The 2014 census showed that the country's 26.6 million women slightly outnumber men, at 51.78 percent of the population.
Myanmar's society is highly patriarchal, but there are many self-confident, inspiring women who are seeking change and serving as role models in their communities.
"Actually, I realised that most of the interesting people I met during my stay here in Myanmar were women; women trying to change the world in their own way. But their story never gets told," said Ms Jennifer Rigby, a British freelance journalist who has published a book called The Other Ladies of Myanmar.
"I wanted to show that Myanmar has many powerful women, not only Aung San Suu Kyi," said Rigby, who lived in Myanmar in 2015 and 2016.
The book tells the story of 12 women from different backgrounds who live throughout Myanmar. They include a pop star, a feminist Buddhist nun, a political activist, a duck farmer and a descendent of Burmese royalty.
Unsuspecting feminists
"I spent a few days with each woman and asked them to tell me their story," Rigby told Frontier. "One thing they had in common is that they were all very humble. They didn't think they were doing anything special, or interesting enough, to be written about in a book," she said.
Something that surprised Rigby about the women she interviewed was that many did not consider themselves to be feminists. "They didn't identify with this concept. Also, they told me they don't need to be like a man to succeed. But for me they were feminists nevertheless; by living their life they were changing society," she said.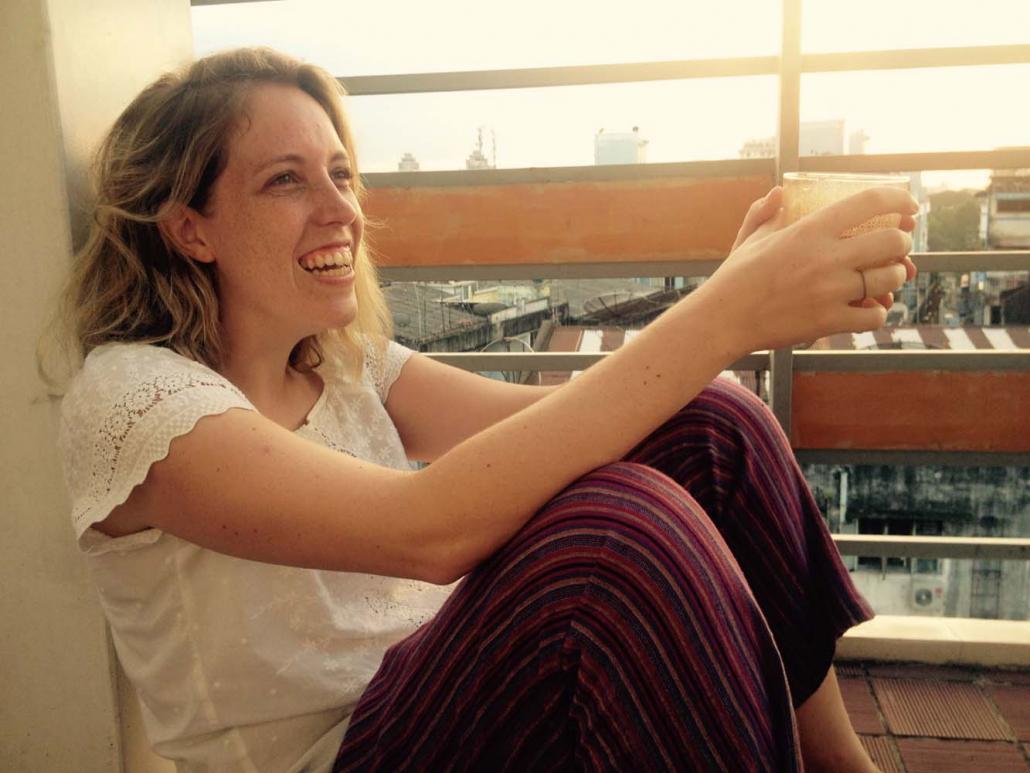 Rigby said she hoped the book, written in English, would not only be read by foreigners. "I would love to have it translated into Burmese," she said.
The book's core message is universal, Rigby believes. While conducting the interviews she realised that women in Myanmar face similar challenges and struggles to those around the world. She cites the pop star Ah Moon as an example.
"She is her own boss as she is her own manager," Rigby said. "Sometimes people would call her 'bossy' but she said this is probably what happens to women anywhere in the world where they take on management roles. They are told to sit down and that they shouldn't be in charge. So yes, if we look at our Western society it's the same problem. When women try to lead society, it is still a fight. Hillary Clinton is an example in the US – despite everything, she still couldn't get elected."
Rigby began writing the book in 2015 after the landslide election victory of Daw Aung San Suu Kyi's National League for Democracy, which formed a government early the next year – the first credibly elected government in Myanmar in more than 50 years.
"The whole world knew who Aung San Suu Kyi was; she symbolised hope," she said, acknowledging that her perception of "The Lady" had since changed along with that of much of the world.
After returning to Britain and "seeing the headlines about the violence in Rakhine State ramp up from disturbances to ethnic cleansing to probable genocide, I feel differently," Rigby writes in the conclusion of her book.
"Now, while many in Myanmar do still have hope in their leader, I find it hard to have any hope in Suu Kyi. Instead, for me – and perhaps I have at least slightly convinced you – I can find hope in the women in this book."
'Their stories shook me'
Myanmar women also made a strong impression on Ms Alyson Curro, a gender policy specialist and writer from the United States who worked for a women's organisation in Yangon in 2016 and 2017.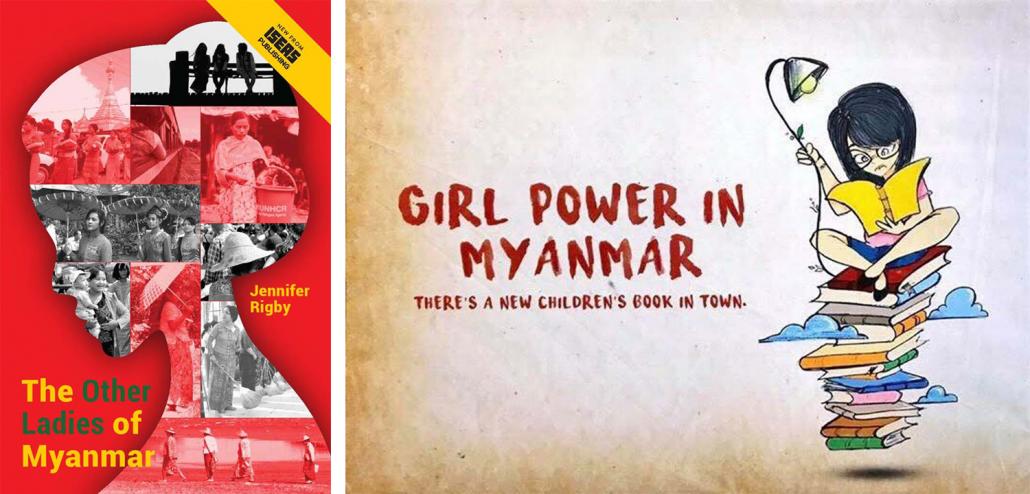 "I was meeting all of these incredible, resilient women who were blowing my mind," Curro said.
"Many had had few opportunities and faced their fair share of hardship, but these women didn't let that stop them – they were using whatever they had to make a change in their communities. Their stories shook me. They still shake me," Curro told Frontier. 
She realised that the stories she was hearing mostly remain hidden.
"We never hear stories like the one of a textile factory worker who had no political connections but ended up organising one of the biggest strikes in Myanmar's history. Or the story of a woman who didn't have a high school degree but became a grassroots legal advocate to help protect her community's land rights," Curro said.
Rigby wrote for a general audience; Curro has written for children. Her Girl Power in Myanmar tells the stories of 14 women with vastly different backgrounds. Some are well-known, such as the Mon queen Shin Saw Pu, Mae Tao Clinic founder and Sydney Peace Prize winner Dr Cynthia Maung, and the dissident Mandalay journalist Ludu Daw Amar. Others are ordinary women, Curro says, who did extraordinary things because they refused to play by the rules.
"I wanted every story to be as relatable to a kid as possible. I tried to tell stories of women who are very different, with different passions, skills, resources, and beliefs," Curro said.
"One thing that connects all of these women is that they are bold. They are not afraid to use whatever they have at their disposal – even if they don't have money or go to high school," she said.
Curro interviewed eight of the women profiled in her book and the daughter of Ludu Daw Amar, who died in 2008 aged 92. She began the interviews not by asking about their greatest achievements but by asking to hear their life stories from childhood.
"Also, I asked about the challenges and failures these women faced throughout their lives, and how these setbacks made them stronger. For me, it was very important that children would be able to identify with the women in this book, that they learn they have power as well, that they can have real impact on their communities."
The book is in English and Burmese and was a team effort. Curro worked with Ma Pyo Let Han, the editor of Myanmar's first feminist magazine, Rainfall, who translated the stories from English, and five women artists, who did the illustrations.
Correcting the record
The simultaneous publication of the two books is a coincidence, said Curro.
"I only heard about Jennifer Rigby's book project when I was already working on my children's book," she said.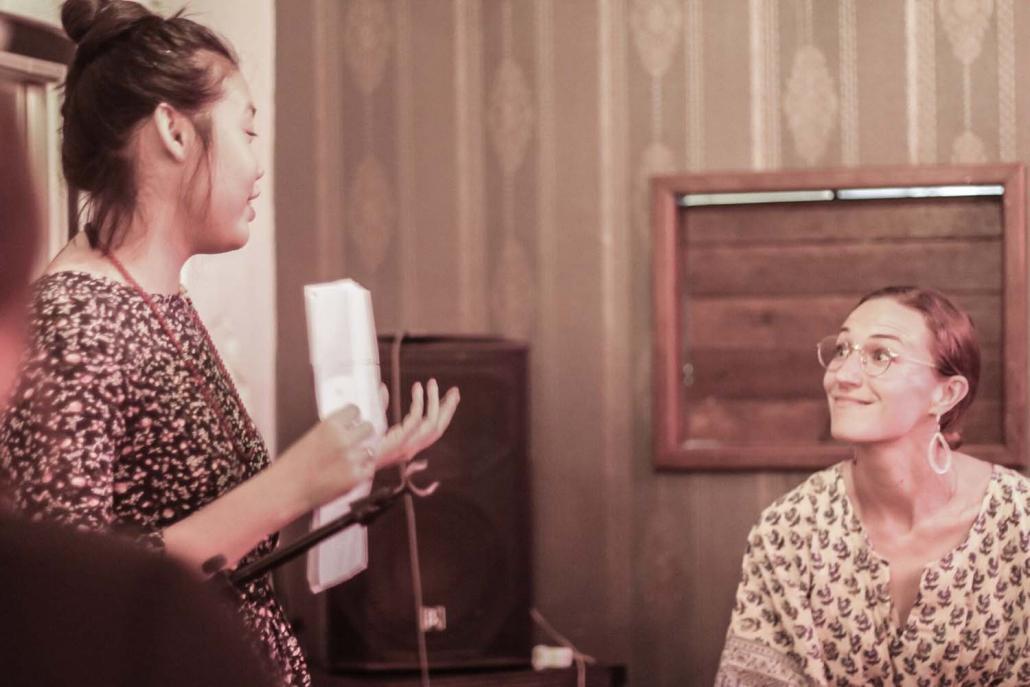 They heard about their respective projects from mutual friends and although they never met in person they kept in touch while researching their books. "I think our books are complementary as they target different audiences," Curro said.
The authors see the stories in their books as a corrective to the country's historical record.
"I asked elderly women to tell me how life was under the junta, and I talked to a woman who survived an acid attack and took the case to court, which is very unusual for women in Myanmar," said Rigby. "Through these women, I also want to tell the history of the country."
Curro said most women whose stories are told are already famous: "My aim was to show the power of hyperlocal stories, challenge norms around leadership, and give young people the opportunity to see themselves in leaders who once also were just kids."
***
The Other Ladies of Myanmar is available on Amazon. It will be on sale soon at Myanmar Book Centre, 55 Bago Road, Ahlone Township, Yangon.
Girl Power in Myanmar will be published in Yangon later this year and Curro is returning for the launch.