Daunting family hardship has not prevented a Karen woman from doing what she can to help Myanmar refugees adjust to a new life the United States.
By JARED DOWNING | FRONTIER
THE AMERICAN mountain state of Colorado is a long way from the hills of Kayin State, and Naw Dah Doh Moo and her family were wearing slippers the first time they encountered snow.
Their government-provided apartment was in the city of Aurora, a suburb of the state capital, Denver, in a neighbourhood the locals dubbed "Saudi Aurora" because of its various refugee communities. Their case worker had provided them with a cooking pot, bread, rice and some meat, but no salt, and the short walk to the corner shop was as daunting for the former rebel soldier as any march through the jungle.
"It was September, and we didn't have jackets so we covered ourselves in bath towels … the snow got in our feet. We jumped and jumped!" Dah Doh Moo told Frontier. "Then we took pictures of the snow. It was so beautiful."
Dah Dho Moo, her husband, mother and two daughters were among 24 refugees from Myanmar who arrived in Colorado in 2000. Ten years later, there would be about 3,000 Karen in the Denver area alone, but when Dah Doh Moo's family arrived they were more or less on their own, buying groceries with labels they couldn't read, using money they didn't know the value of, and dressed in bath towels to ward off the Rocky Mountain chill.
"We got food stamps, around US$800 for six people for one week. At first, we wanted to save the money, so we spent $200. We didn't want to waste the government money. But at the end, and all the [leftover money] just disappeared … And they gave us less money the next time," Dah Doh Moo said.
Navigating food stamps was only one of the lessons Dah Doh Moo, 57, had to learn to the hard way. But she did learn, and later taught what she knew, as more Karen families poured into Denver amid a United Nations-sponsored mass resettlement of Myanmar refugees.
In 2007, the new arrivals from Myanmar leapt from 19 the previous year to 324, and soon Dah Do Moo began to receive calls from beleaguered case workers begging for her help explain to an old woman why she couldn't spend her food stamps on betel nut, or to negotiate with police officers who had stopped a Karen teenager for driving without a licence. 
"I don't think I am a leader. But I think I am a helper," she said.
Reverend Ler Mu Martin is pastor of the Karen Baptist Church of Denver and bi-president of the Colorado Burma Round Table, a Myanmar refugee support network.
"Most of the Karen people, when they first come to the United States, they don't have experience on how to use utilities, rice cookers, how to use the toilet," Martin told Frontier. "They go to classes for English, but it is not really enough for them because after three months, four months, they have to start working."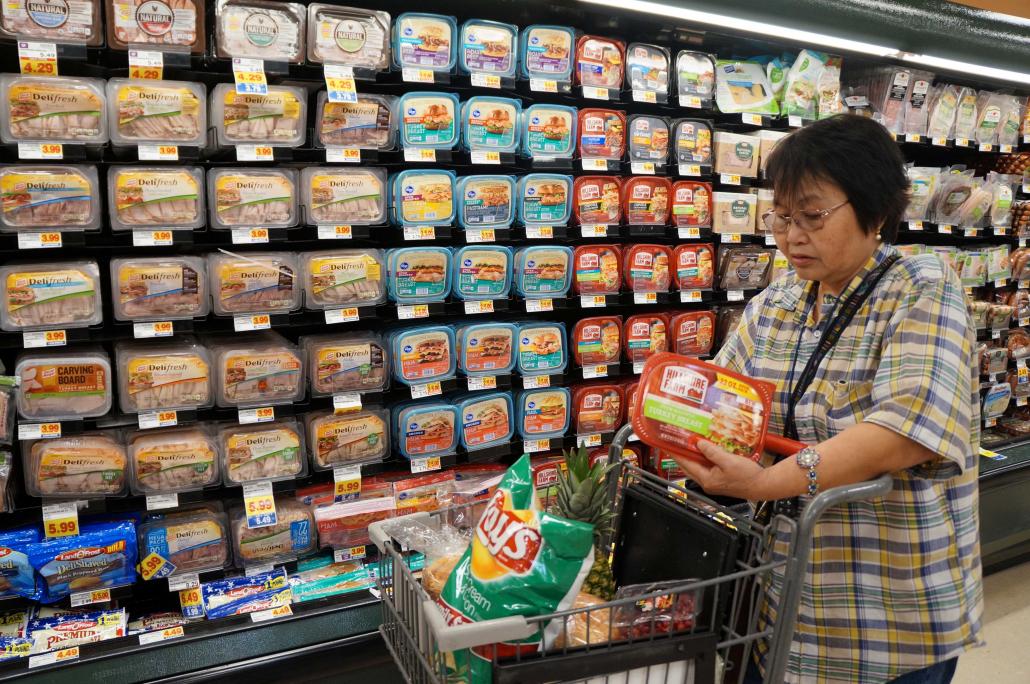 The US is receiving fewer Karen than in the past, yet it still accepted 12,347 refugees from Myanmar last year, of which 524 were settled in Colorado, said the US State Department.
Martin explained that even though the Colorado government works closely with NGOs, religious groups and community centres to help the newcomers adjust, there are not enough case workers.
This means that the newcomers, some of whom have never lived in a home with electricity, find themselves hopelessly lost on public transport or struggling to use ATMs.
Martin mentioned one mother who had left her toddler in the care of his older brother, and was arrested when police found the child wandering in the street. The brother was used to village life, where children roam free.
"She [the mother] blacked out in front of the police officer. She was so afraid that she would be arrested and have to go to jail. And the police didn't take to her to the jail. She had to stay one night or something like that," Martin said.
The Karen in Denver have learned to rely on each other. A strong network has been established that enables newcomers to acquire knowledge and receive support from other members of the community. Dah Doh Moo remains one of the best-known figures in both the community and the refugee support network.
"Whenever [Dah Doh Moo] knows a new family is coming, she goes to teach them how to use the rice cooker, how to use the toilet," Martin said. "We don't have a choice. More and more families are coming, [and] we have a Karen community, we have a Karen family."
The plight of 'Mrs Job'
Dah Doh Moo's service to her Kayin "family" has perhaps cost her more than anyone else. Dah Doh Moo's nephew calls her "Mrs Job", after the Biblical figure famous for his longsuffering. 
In the 1990s, as the Karen National Liberation Army, the armed wing of the Karen National Union, skirmished against the Tatmadaw in mine-infested jungle, Dah Doh Moo met her future husband, Saw Tar Pine, while serving as a medic. They fled to Thailand as refugees after the birth of their first daughter, Candy.
The camp years were difficult. Candy was born with a severe cognitive disability, and food was scarce during the months Tar Pine was away seeking work.
They had another daughter, Hta Min, in the camp, and then a son, Noah, after they relocated to the US.
An accident at the factory where Tar Pine worked left him with severe brain damage and confined to an assisted living facility. Two years later, a car struck six-year-old Noah, leaving him with lasting nerve damage and deaf in one ear.
Dah Doh Moo became depressed and threw herself into her work. Every moment not working or caring for Candy she spent with other refugees, and she grew distant from teenaged Hta Min.  
"In middle school, I couldn't pick her up and she had to walk. And it hurt her. She hurt inside but she didn't tell me," Dah Doh Moo said. "So she said, 'You don't care about me, you care about your people! You don't care about your family!' But I said, 'If I don't help, who will help them?'" 
In a cruel twist of fate, the family's plight worsened. Dah Doh Moo was diagnosed with breast cancer and began chemotherapy in addition to her treatment for depression.
"I felt like everyone was my enemy," she said. "They wanted me to see a counsellor, but every time I said to them, 'Do you have a husband with a brain injury? Do you have cancer? Do you have a son who got hit by a car? Do you have a daughter who can't take care of herself? If you don't have the same experience, don't talk to me!'"
Such an abundance of hardships may be rare, but it is not uncommon for Myanmar refugees to suffer from anxiety, depression and alcoholism in their new lives abroad. For support they turn to each other, family networks, their churches or temples, or even something small, like a packet of betel nut from the Family Asian Market in the east end of town.
Dah Doh Moo came close to breaking point but was sustained by her faith in God.
"I was thinking about what was so hard for me – the cancer, medication, family problems – so I sat down in the hallway and I cried and cried and got a headache," she said. "And then I heard someone say: 'Who will finish your job for you? Who can hear you? Who can help you? Only you. So get up and finish your job.'"
Thoughts of home
Dah Doh Moo still takes medication for depression. She has been unemployed for several months, unable to find a job with flexible hours so she can care for Candy and Tar Pine. As a result, she's been forced to live on government assistance – something that she loathes. "My case manager wanted me to tell the truth, so I told [employers] all my problems, and they don't hire me," Dah Doh Moo said.
But on the whole, life isn't so bad. Dah Doh Moo's cancer is in remission, and the Karen network has grown larger, with more people who can help families settle and adjust. She volunteers for the African Community Center (which works with Myanmar refugees), where she also takes sewing classes, and she is gradually reconnecting with Hta Min, who is now college-aged.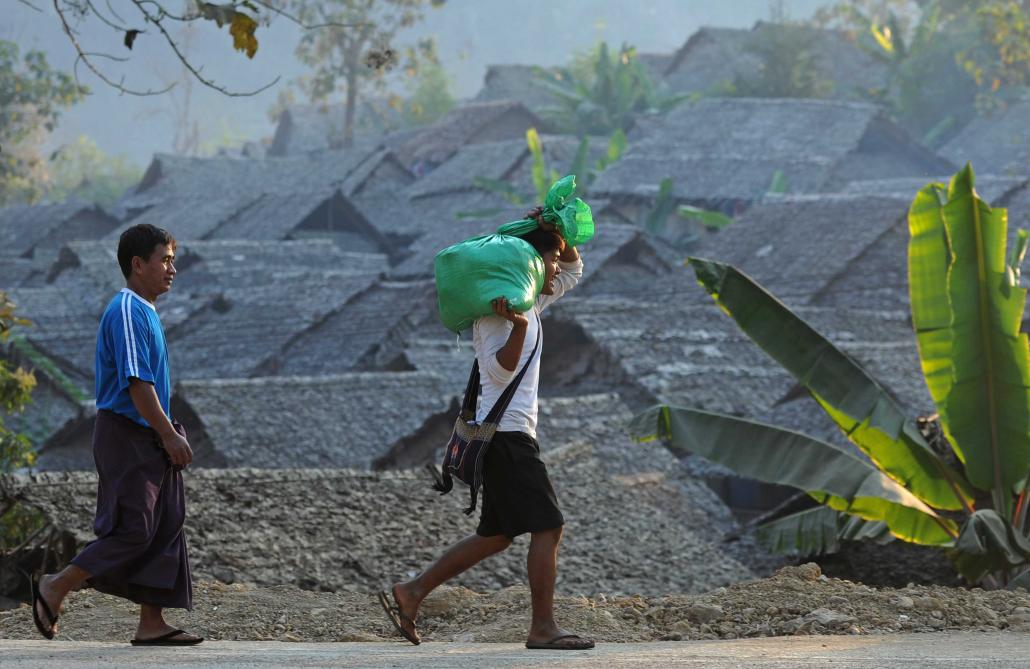 In 2013 she was able to visit her home village in Kayin State for the first time in more than 30 years.
Although the spectre of violence no longer loomed, she found that little else had changed.
"I thought my village was very good. I went back to my village, and it made me so sad, very, very sad," she said. "The dog poo, the cow poo, the buffalo poo, everywhere, and the whole village looked very, very poor and so dirty … I left 30 years ago, and nothing changed."
Despite the hardships of life abroad, many members of the Karen diaspora in the US have little desire to leave, Martin said.
Young people, such as Dah Doh Moo's daughter Hta Min, identify more as American than Karen, and may never return to Myanmar. Their parents miss Myanmar, but few of them have enough faith in the transition to democracy and the peace process to want to return. Their hopes have been raised before and resulted only in disappointment.
"Karen people love Burma; people really want to go back home. But if it is not stable, they will not go. They wait for the right time. Old people especially, they miss their homeland," Martin said.
Indeed, while Dah Doh Moo has reservations about President Donald Trump, they are not because of his tough stand on refugees but his perceived appetite for war – which Dah Doh Moo fled to her homeland to escape.  
"When I got here, it was Bush, and when Bush [became] the president, war came out in Iraq. Right now, [the government] is Republicans again, and they will create war again. When you have the war in your country, in your life, nothing is going good," she said.
Dah Doh Moo does dream about returning permanently to Myanmar. Her mother owned some land on which she wants to establish a clinic and Bible school. But she would first need to wait until Noah has finished high school, arrange long-term care for Candy, and, of course, put the funding together.
So for now Dah Doh Moo will remain in Colorado, and if people need to talk to the police, figure out how to use at ATM, or learn where to buy salt, she won't be far away.