Nearly 30,000 displaced Kokang who have languished in camps in China for more than a year are in dire need of more support as they wait to return home.
Words & Photos ANN WANG | FRONTIER
Just over a year since fighting erupted in Kokang region between the Myanmar National Democratic Alliance Army and the Tatmadaw, an estimated 27,000 war refugees remain over the border in China's Yunnan Province.
"I'm too afraid to go home now," said Li Xiao Mei, 31, a native of Kokang, where an offensive launched by the ethnic-Chinese MNDAA on February 9 last year aimed at seizing the regional capital, Laukkai, led to months of savage fighting.
Ms Li lost her left foot last April when she stood on a landmine outside her home in Kokang. Home is a one-hour walk from the temporary shelter made of bamboo and plastic sheeting in a camp on the outskirts of the Yunnanese town of Nansan, where Ms Li, her husband, their three children and parents, have been living since fleeing Kokang late last February.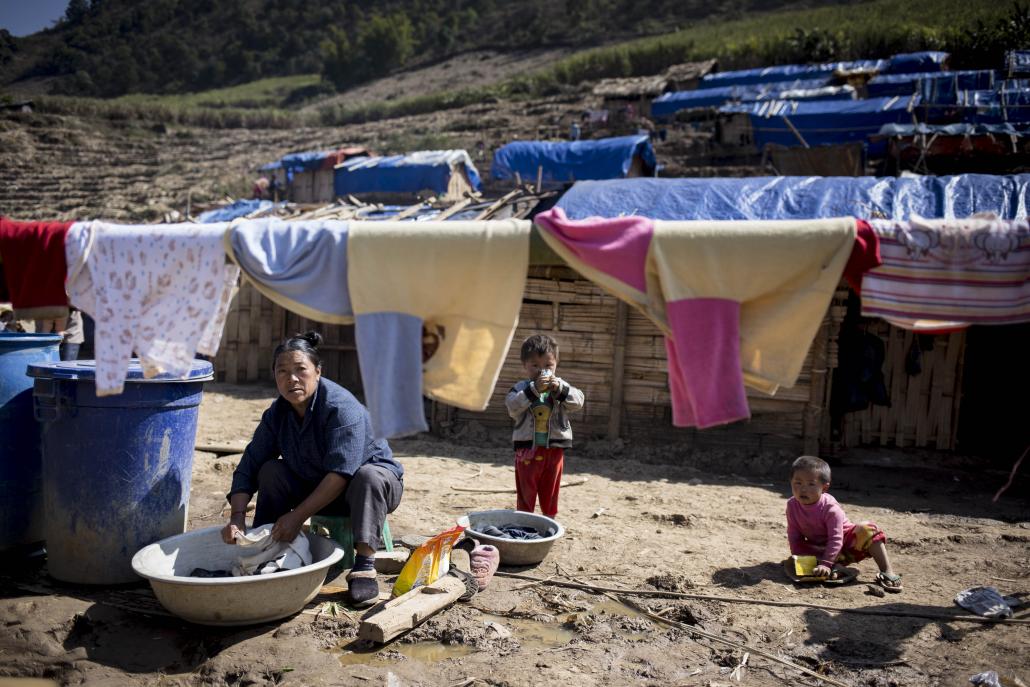 Ms Li had returned home to harvest vegetables from her garden because of a shortage of nutritious food in the camp.
"We receive a monthly supply of rice, but it's not enough nutrition for my kids. I can't grow vegetables here at the camp, because this is not my land and we might need to pack up and run at anytime," she told Frontier on February 14.
Ms Li said an operation after standing on the landmine had left her CNY60,000 (about K11.3 million, or US$9,200) in debt.
"We have no money, we didn't want to do the surgery at first," she said. "But we heard that another refugee who also stepped on a landmine had a serious infection because he delayed receiving treatment."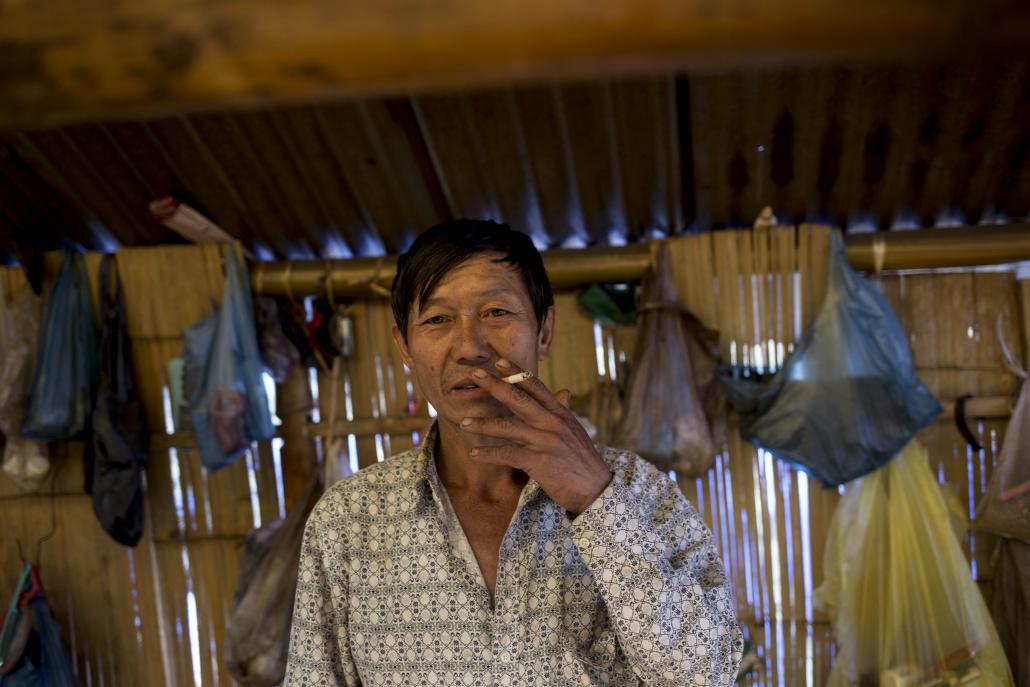 Ms Li and her husband, who do not speak Burmese or read and write Chinese, stay close to the camp to take care of the family. Ms Li's husband spends much of his time in the mountains near the camp collecting wild herbs for sale.
"We appeal for help," said the director of a Kokang organisation providing aid to war refugees who preferred to use only his family name, Guo. "Come and see for yourself and you will know how our Kokang people are suffering," Mr Guo told Frontier at his temporary office in Nansan on February 14.
"We have not received a dime from any international humanitarian organisations since the middle of 2015," he said. He said that if donations were made through the Myanmar government the Kokang refugees in China would never receive them.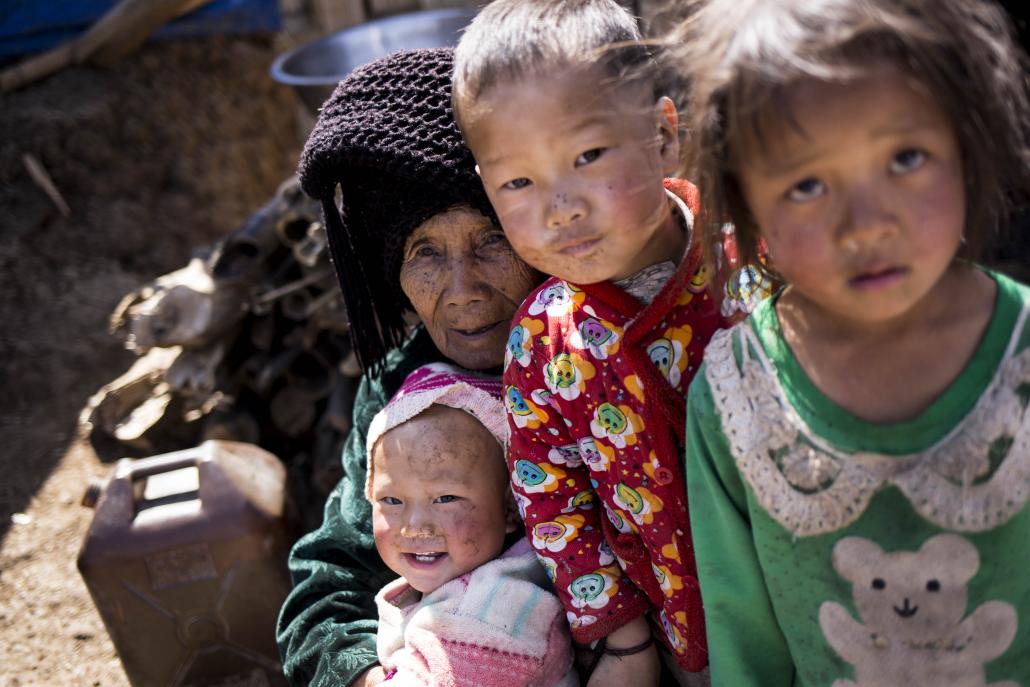 Mr Guo said the Kokang refugees received food and shelter from the Chinese government for four months after the fighting began last February. The Myanmar government had asked Beijing to stop supporting the refugees in China, he said.
"The Myanmar government is afraid that by receiving help from the Chinese government, the Kokang refugees will one day fight Myanmar from China," said Mr Guo, who had a portrait on his desk of the MNDAA's octogenarian leader, Pheung Kya-shin, whose Chinese name is Peng Jiasheng.
Mr Guo said international humanitarian groups had stopped going to Kokang after seven people were injured, one fatally, in separate attacks on Red Cross convoys in Kokang last February. Both the MNDAA and the Tatmadaw denied responsibility for the attacks.
The organisation run by Mr Guo has been helping the refugees since last August. "After the Chinese government stopped supplying the Kokang refugees, we pretty much ran out of food, so I decided to step up and form a team and start solving the food crisis," he said.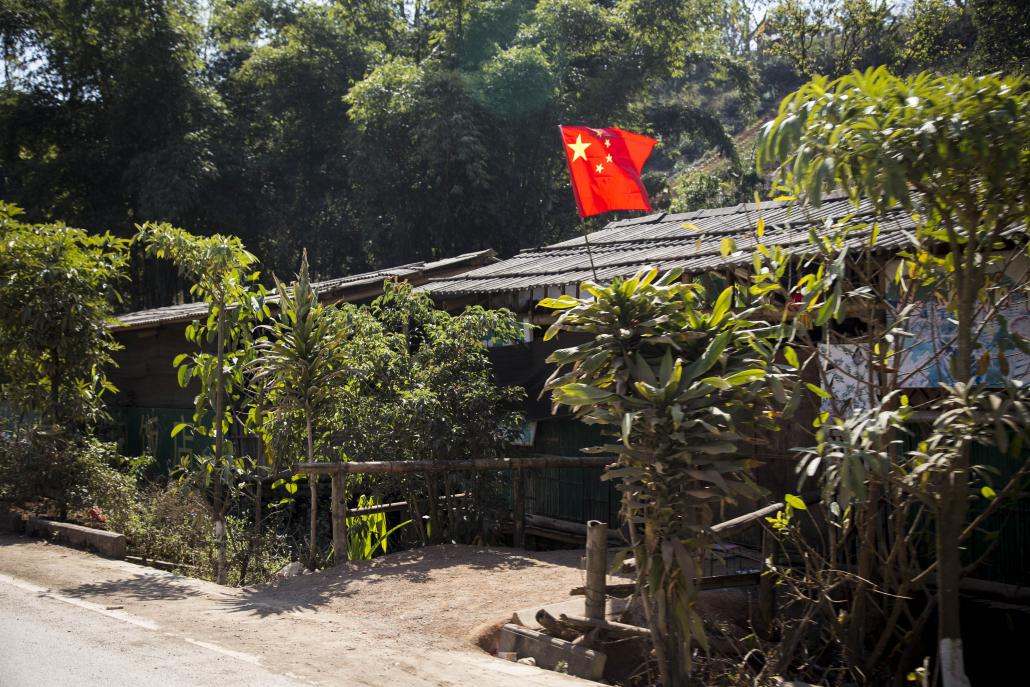 It is difficult to say how many Kokang have sought refuge in China because they are constantly crossing the border. It is estimated that 27,000 remain in China, of whom about 4,000 are children. They receive donations from Chinese living in the United States, Britain and Australia, but most financial support is provided by the MNDAA.
An employee of the organisation who requested anonymity said the MNDAA provides CNY800,000 (about K150 million) of the CNY900,000 needed each month to buy rice for all of the refugees and cover transportation costs.
"It is very difficult every month to come up with the remaining 100,000 renminbi, mainly because it's been hard to spread information about the refugee camps," said Mr Guo. Out of concern for diplomatic sensitivities, the organisation has shunned interviews by international publications, but has welcomed visits from charity groups in China.
"We Kokang are Chinese people from Myanmar; we believe that we can take care of our business," said Mr Guo. However, their main information platform, Kokang Zi Xun Wang, which means "Kokang Forum" (www.kokang123.com) is blocked in Myanmar. Kokang say they risk arrest if the Tatmadaw checks their phones and discovers they have accessed the site.
"Kokang refugees living in China is a sensitive topic in China, therefore even the Chinese media seldom report about our news," said Mr Guo.
Although it is a year since the fighting began, Mr Guo said it was not known if donors were prepared to open their pockets to help the refugees. "It is a big worry because the rainy season is just around the corner and the camps are not equipped to deal with big amounts of rain," he said.
The camps for the displaced Kokang are scattered throughout Zhenkang County, which includes Nansan. Some are easy to access but most have been established deep in forests to avoid disturbing farmland.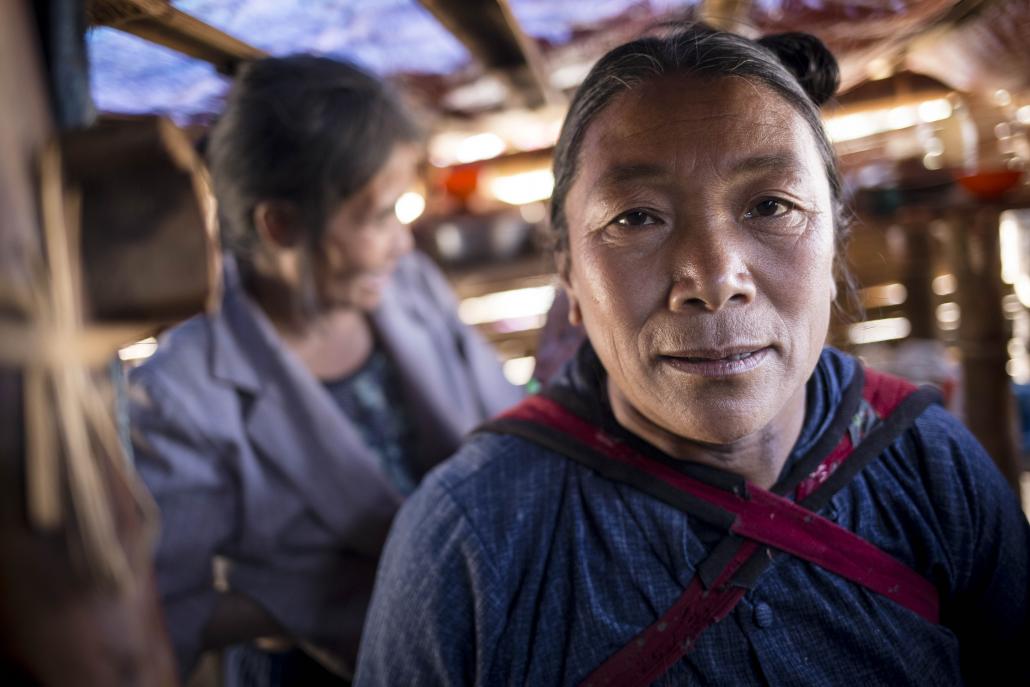 Checkpoints manned by People's Liberation Army troops have been set up on the roads to the camps, mainly to intercept people who crossed the border illegally or drugs coming from Myanmar. The checkpoints make it more difficult to deliver aid to the camps, the entrances of which are marked by signs warning the public not to enter.
Asked if Chinese officials had requested residents of the camps to return to Kokang, Luo Lao Ling, 57, a farmer, said several such requests had been made but had since stopped. He claimed that refugees returning to Myanmar had been arrested or executed by the Tatmadaw. 
As for the attitude of Chinese officials towards the refugees, "They keep one eye open and one eye closed," said Mr Luo.
"Chinese farmers are treating us nicely, too, and allow us to harvest bamboo to build our huts," he said.
"I want to go home but I don't know when and how, because the Tatmadaw has broken into my house and stolen all of our belongings, including two televisions and two motorbikes," Mr Luo said.
The oldest refugee in Mr Luo's camp is Li Wu Mei, 87, who has been a refugee from conflict four times during her life. The petite, hunch-backed grandmother cares for four grandchildren while their parents harvest sugarcane in nearby fields. Grandmother Li's biggest fear is not the Chinese government or the Tatmadaw or whether she will ever return home. Her biggest fear is not having enough rice to feed her grandchildren when tomorrow comes.