The change of government has revived a debate on creating a federal state and some see the Indian model as best satisfying the aspirations of Myanmar's national minorities.
By HEIN KO SOE | FRONTIER
The National League for Democracy government faces a host of daunting challenges and one of the most critical is its election promise to establish a federal state.
It is a challenge closely linked to other key issues facing the country's first democratically-elected government in decades: ending armed conflict, ethnic representation in parliament and constitutional reform.
The creation of a federal state is an issue that has been at the heart of the country's politics long before it gained independence in 1948.
In 1947 at Panglong in Shan State, Bogyoke Aung San and Kachin, Shan and Chin leaders signed an agreement on a formula for federalism. The Panglong Agreement accepted the principle of "full autonomy in internal administration in Frontier Areas", but was never fulfilled.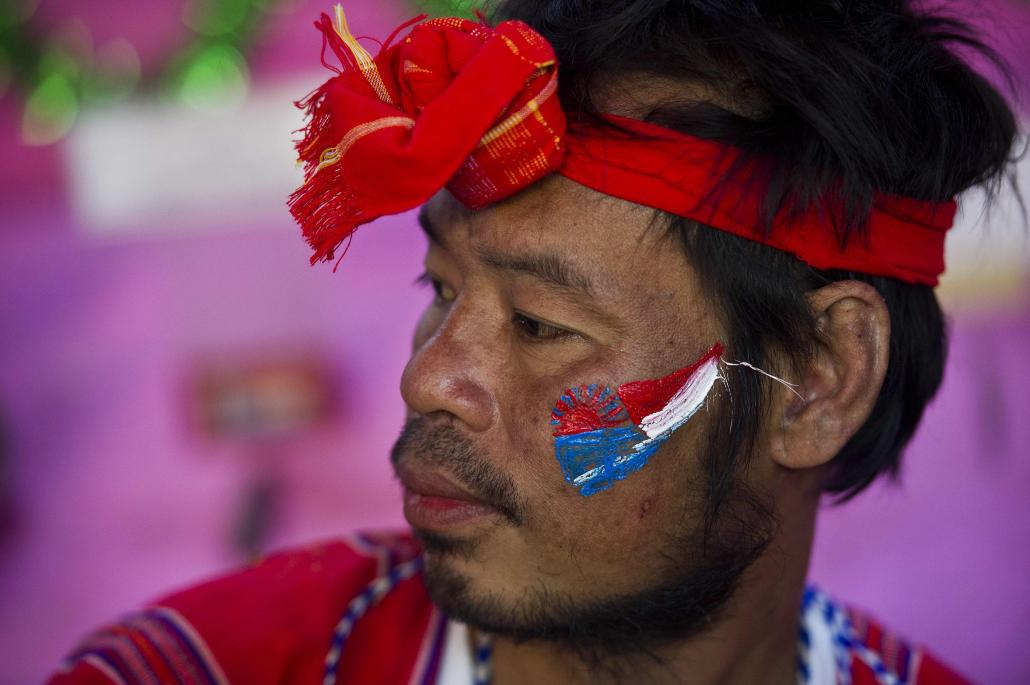 In 1961, a proposal by the Shan State government for a federal system was approved at a conference in Taunggyi attended by Shan, Chin, Kachin, Kayin, Kayah, Mon and Rakhine representatives.
Known as the "Shan Federal Proposal", it established a model for a federal state. A committee appointed by the conference proposed that the constitution be redrafted to include granting equal power to both chambers of the Union parliament, giving each state equal representation in the upper house, and the equitable distribution of Union revenue.
In 1962, while parliament was debating the proposal, General Ne Win seized power in a coup that he said was necessary "to save the country from disintegration" and suspended the 1947 Constitution.
The model recommended at Taunggyi was a power-sharing agreement between the central government and the seven states, U Aye Thar Aung, deputy speaker of the Amyotha Hluttaw, told Frontier.
"Myanmar should establish a federal system that includes ethnic groups," said Aye Thar Aung, an ethnic Rakhine. "To do this, the new government must organise ethnic conferences. Although it will be a challenge, it is something they should do immediately," he said.
For Myanmar's national minority communities, an essential component of any federal structure would be equal rights.
"Important for all ethnic groups is equality of rights, self-administration and respect for all. A future federal system must mean equal rights for all," said Nai Ngwe Thein, 93, chair of the Mon National Party, who attended the 1961 Taunggyi conference.
He added that he believed the NLD government would achieve reconciliation and peace and establish a democratic federal system.
In its 2015 election manifesto, the NLD promised to work for ethnic affairs and internal peace. The promises included working towards a peaceful Union "through solidarity with all ethnic groups"; holding political dialogue based on the Panglong spirit to address the roots of armed conflict and to enable people to live in security and tranquillity; working to establish a genuine federal democratic union "based on the principles of freedom, equal rights and self-determination"; making development projects in all states and regions transparent; ensuring the fair distribution of profits from natural resource extraction; and resolving problems between ethnic groups "through dialogue based on mutual respect".
However, Aye Thar Aung said the manifesto gave no indication of the type of federal system the party wanted to introduce.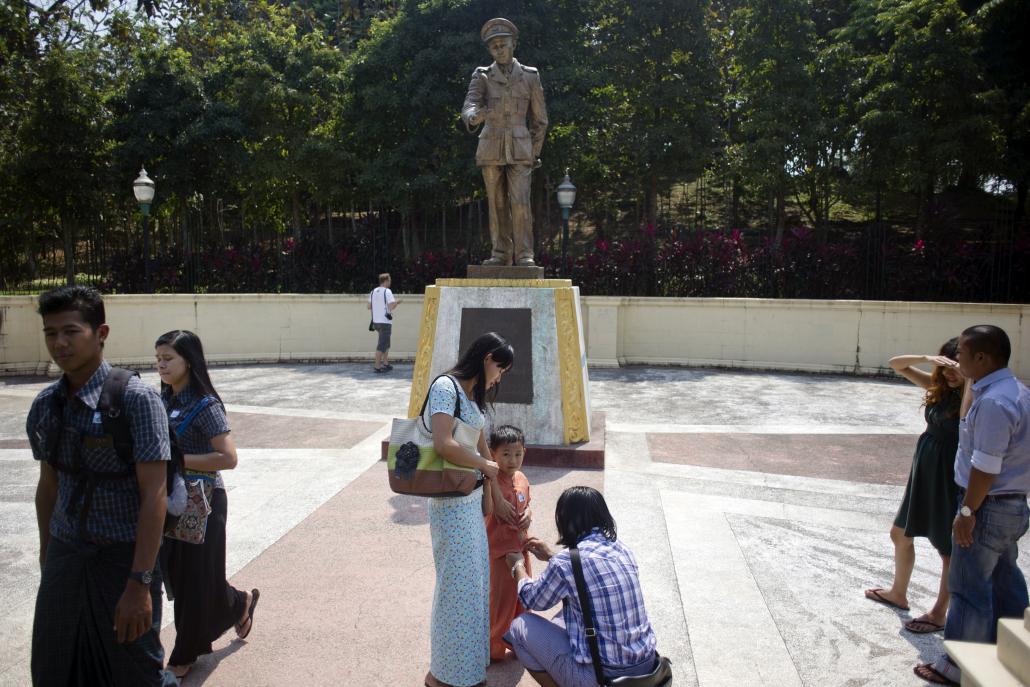 The Indian model
Veteran Swedish journalist and author of several books on Myanmar, Bertil Lintner, believes the country should consider the federal model adopted by India, which is also ethnically diverse.
"It is also important to remember that when the Shans, the Kachins and the Chins signed the Panglong Agreement with U Aung San on February 12, 1947, it was clearly stated that 'full autonomy in internal administration is accepted in principle','' Lintner told Frontier. "That was the principle upon which an independent Myanmar was founded, and it is still the only solution that would satisfy the aspirations of the country's non-Bamar ethnic groups," he said.
U Myat Thu, chairman of the Yangon School of Political Science, said it would be difficult for Myanmar to decide which federal system to adopt.
"All of the types depend on their state structure," Myat Thu said.
"India permits mostly self-determination and rights in some ethnic states, but not in others. The US is different. The US has the same self-determination and rights," he said.
He agreed that Myanmar should follow India's federal model.
"Myanmar has so many ethnic groups, they should follow India's federal system because some ethnic groups want to promote the rights of their people. So we should base it on ethnic federalism," he said.
India has 28 states and seven union territories, and even though the Indian constitution makes no reference to "federation" or "federalism", the country's basic structure is that of a federal state.
Lintner said the Indian constitution had provisions that empowered the central government and the states to legislate on various matters.
"For instance, each state has an elected legislative assembly, its own official language and its own police force, but defence is the responsibility of the central government," he said.
"India has ethnic units in its armed forces, but it is not a 'federal army'; it is all under central command."
U Khu Oo Reh, vice president of the Karenni National Progressive Party and general secretary of the United Nationalities Federal Council, urged the government to create a federal state that ensured equal rights and included power-sharing agreements.
The political goals of the UNFC, an alliance of nine ethnic armed groups, included equal rights and self-determination, a sustainable peace process, a multi-party system and an equal federal system, Khu Oo Reh said.
He said the concept of seven states and regions should be rejected and eight equal states should be established: Bamar, Chin, Kachin, Kayah, Kayin, Mon, Rakhine and Shan.
Aye Thar Aung said federalism had been much discussed over many years, but the priority was a federal system that accommodated the interests of ethnic groups.
"We need more discussions about national reconciliation with the ethnic groups and the government," he said.
Aye Thar Aung said agreements for a federal system had been reached in 1947 and at the 1961 Taunggyi conference "and the new government should establish this".
Title photo: Performers in ethnic costumes prepare to go on stage during a cultural program of the National League for Democracy (NLD) party celebrations marking Thingyan on April 14. (Romeo Gacad / AFP)