The Yintale of Kayah State are among the smallest of the country's 135 officially recognised ethnic groups, and their language, traditions and culture are in danger of disappearing.
By MRATT KYAW THU | FRONTIER
The diversity of its residents is palpable in the Kayah State capital, Loikaw. It is difficult to find anyone in the city who is not the result of a marriage between a member of a Kayah ethnic group and someone from elsewhere in Myanmar. A mixed background is particularly noticeable among the business community in Loikaw, many of whose members have Bamar relatives.
Burmese and Shan influences can be seen in the architecture, food and youth trends in Loikaw. "You can't find a real Kayah ethnic in the city, all are mixed and migrants," said Loikaw resident, Sai Lin Lin Oo.
The government lists eight Kayah sub-groups: the Kayah (Red Karen), Gheko, Ghebar, Kayum (Padaung), Pre (Ka-Yaw), Manu Manaw, Yin Baw and Yintale (Yintalai). Unofficially, there are ten groups, with the other two being the Zayein and Paku (Karen).
The Gheko and Ghebar use a script based on the Roman alphabet and have their own literature. The six other official Kayah groups, including the Kayah themselves, have no written tradition. All of the groups speak their own language.
They include the Yintale, one of the smallest of the Kayah sub-groups, whose traditions and culture are endangered.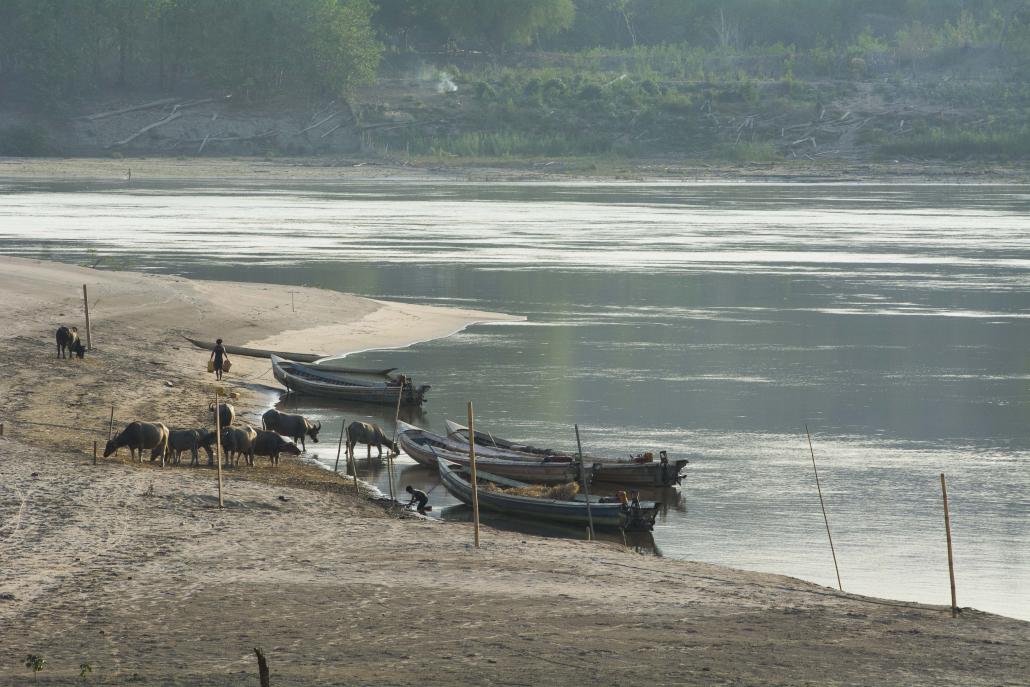 Ethnologue, a web-based publication produced by a Christian linguistic service organisation in the United States, says the Yintale language faces the threat of disappearing at a time when other Kayah groups are promoting their traditions and culture to benefit from an increase in the number of tourists visiting the state.
The Yintale live in three villages scattered throughout Bawlakhe Township, about 80 kilometres south of Loikaw. The smallest of the three villages, Salaelon, has about 100 residents, in 38 households.
Not all of Salaelon's residents were "real Yintale", village elder U Sot Rai, 62, told Frontier.
"We can't hold our traditional festivals every year because there are not enough people," he said.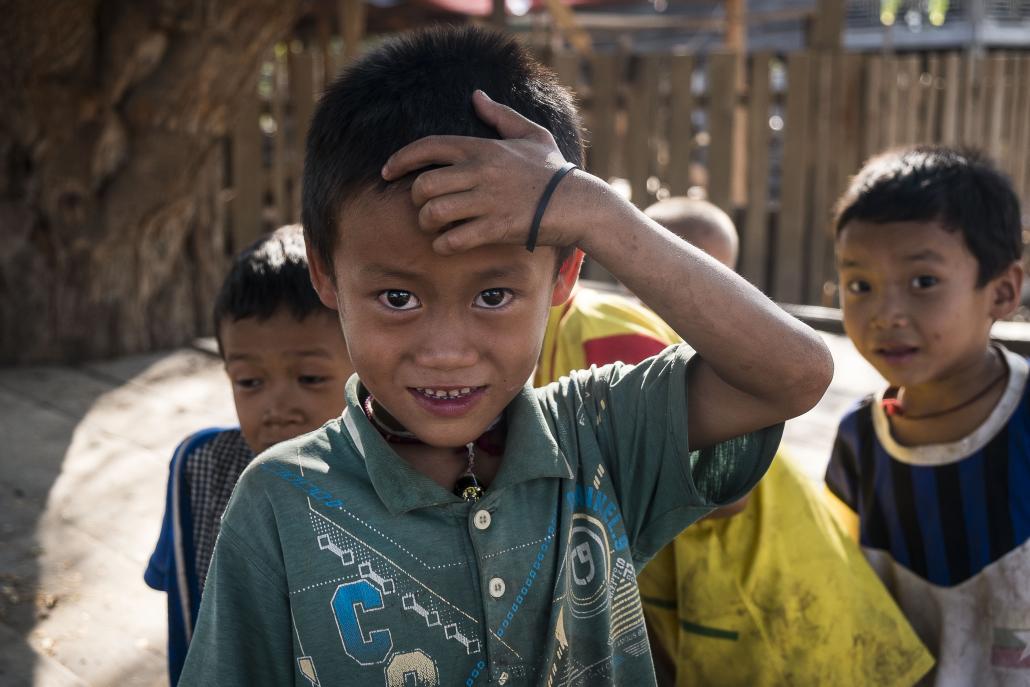 Salaelon suffers from poor soil and a water shortage, and as a result many residents have moved to bigger villages nearby. Overlooked by a hilltop monastery, Salaelon is a village with many empty houses, broken roads and deserted paddy fields.
Sot Rai says the village has been rebuilt twice because of civil conflict. The first time was in the mid-1960s during the Ne Win regime, when there was heavy fighting in Kayah and elsewhere in the country. The village was destroyed, said Sot Rai, adding that it had about 150 households then. Many of the village's original inhabitants decided not to return when it was rebuilt in 1965, he said.
Fighting in the 1990s forced the villagers to flee again, said Sot Rai, who was involved in rebuilding Salaelon in about 1997, leading to the return of nearly 50 households to start their lives anew.
"At first, I was the only one who returned to the village; I was upset and I had no idea how to rebuild the village," he said.
The biggest of the three villages, Wan Awng, has a population of about 750, of whom about one-third are Yintale. This makes it the largest Yintale community, a fact in which the villagers take pride.
A picturesque village in southern Bawlakhe Township between the Hpasawng Ranges and the Thanlwin (Salween) River, Wan Awng is the only community where Yintale cultural traditions have been preserved.
Although most Yintale are Buddhists, they have retained a traditional belief in animism. Their most revered sites are not monasteries or pagodas, but sacred wooden pillars about 4.5 metres (15 feet) high that are erected in the ground.
There are male and female pillars that are erected in separate locations.
The Yintale celebrate regular festivals during which sacred offerings are presented to the pillars. Annual festivals include sacrificial offerings of medium-sized animals, such as pigs and goats. Festivals held every 10 years include offerings of bigger animals, such as cattle, and are marked by the erection of a new pillar.
There are about 10 festivals a year on the Yintale traditional calendar, but sacrificial offerings are made only once every 12 months.
U Kali Rai, the head of Wan Awng village, said the Yintale had not always been able to hold their traditional cultural events because "we have been running all our lives from war".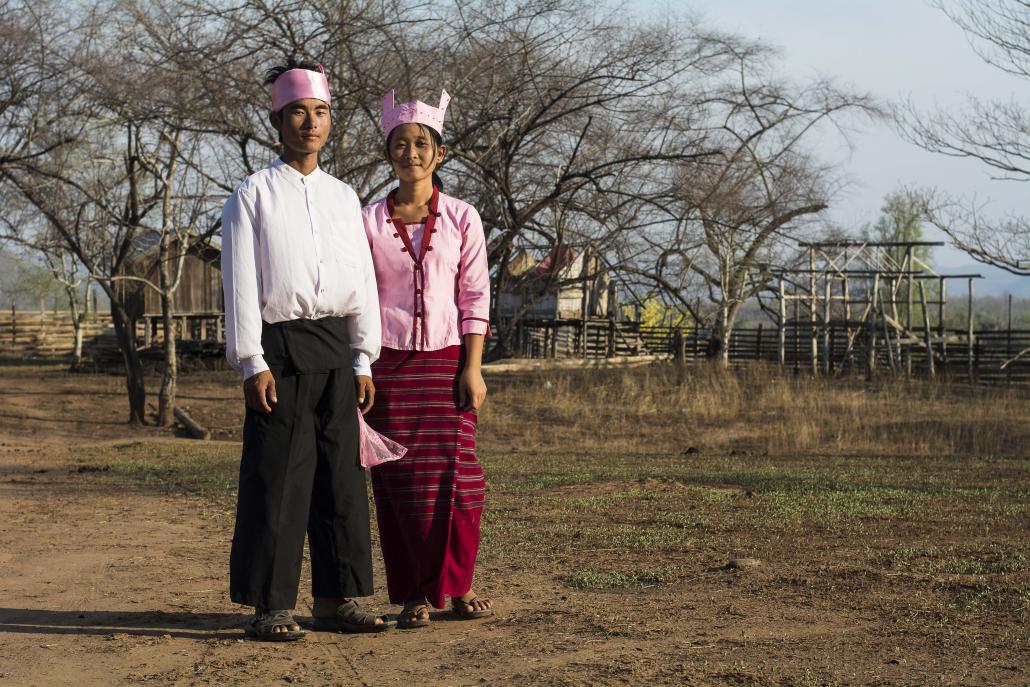 Marriage restrictions
Although the Yintale at Wan Awng are open to outside influences, such as learning to speak Myanmar, they encourage marriage within the group. If a Yintale marries outside the group they are no longer recognised as being Yintale.
"I think we have to [marry within the group to] maintain our ethnic purity," said Ma Myint Myint Than, 15. "I am sure that I will only marry a Yintale," she said. "Even if we marry a member of a different tribe, we must persuade them to live as Yintale."
Government figures gathered in 1965 during the Ne Win regime put the number of Yintale at 500. Yintale leaders today estimate the group's population at less than that.
Despite the threats, some Yintale are confident their customs will live on.
"We are very happy with our culture and traditions; we don't think our traditions will disappear in the future," said Kali Rai.
Top photo: Teza Hlaing / Frontier