Farm labourers and crab catchers are among the thousands of Myanmar facing hard times because of the economic impact of the coronavirus outbreak.
By YE MON | FRONTIER
THE IMPACT on Myanmar of the coronavirus outbreak that began in neighbouring China late last year has hit border trade and tourism hard, and there were reports last week that the garment sector was also being affected by supply-chain disruptions.
As of February 17, Myanmar was monitoring eight people for symptoms of the Coronavirus disease 2019, or COVID-19, the Ministry of Health and Sport said. Earlier suspected cases of this novel type of coronavirus, including some in which patients were held in quarantine, have been confirmed as negative. COVID-19, which is a relative of the SARS and MERS coronaviruses, currently lacks a specific medical treatment and a vaccine is still being developed.
China's decision to close four border crossings at the start of the Chinese Lunar New Year to help contain the spread of the disease has sparked a sharp downturn in trade, with the agriculture, aquaculture and seafood sectors the worst affected.
The number of Chinese tourists has also slumped, partly because visa rules have been tightened while the outbreak remains uncontrolled and also because of airlines cancelling services.
Among the worst hit exports are watermelons, muskmelons, seafood and tissue-culture bananas, which are collectively worth hundreds of millions of dollars a year. As well as exporters and transport companies, the export slump has also affected farm labourers in Sagaing Region and Kachin and Shan states, at least some of whom have not been paid by their Chinese employers.
Some farmers in Sagaing rent out land for growing watermelons and muskmelons to Chinese businesspeople who have not returned to Myanmar because of the coronavirus outbreak.
"All of the Chinese returned to China suddenly and most workers have not received their salaries," said U Wai Maung, who worked as a labourer on a farm in Sagaing's Chaung-U Township rented by a Chinese national to grow watermelons. Wai Maung said the Chinese land user had taken his trucks and other machinery when he returned to China.
The regional branch of the Fruit, Flower and Vegetable Producers and Exporters Association says about 10,000 acres (4,050 hectares) of watermelons and muskmelons has been planted in Chaung-U and Monywa townships this growing season.
The association has advised its members to delay picking the fruit, which was ready to be harvested when Frontier visited the area on February 7, in the hope that the border might re-open again in the coming weeks.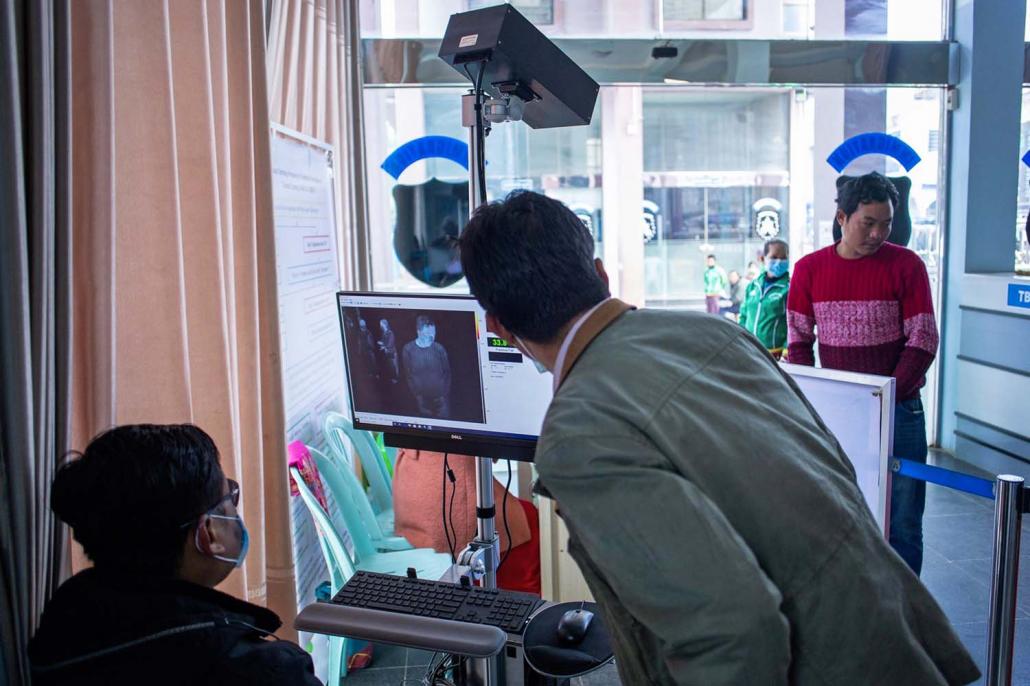 U Soe Kyaw Htay, who is growing muskmelons on his 30-acre farm, said he worried that his crop would go to waste if border trade remained halted for too much longer.
"The muskmelons are nearly ready to be harvested, but I'm concerned that I won't make any profit from the crop," he told Frontier.
Soe Kyaw Htay said he worried that his crop would suffer the same fate as the tonnes of watermelons transported to Muse with little prospect of being sold for the market in China.
U Win Aung Khant, a trader in Muse, said watermelons were still being trucked to the usually bustling border trade town despite a lack of buyers from China.
The Ministry of Commerce and the Myanmar Fruit, Flower and Vegetable Producers and Exporters Association have been discussing ways of selling on the domestic market because of China's decision to suspend border trade through Muse, Chinshwehaw and Lweje in Shan State and Kampaitee in Kachin State, until February 23.
U Min Min, director general of the Department of Trade at the Ministry of Commerce, said Myanmar usually made US$10 million a day from border trade but earnings had plummeted to $1 million since China ordered the border trade suspension after the Lunar New Year.
"The problem is that there are no more buyers in China," Min Min told Frontier on February 10. "The buyers are from provinces near the border gates, but they cannot distribute those products to other Chinese provinces because of the outbreak. That's why our trading income is going to drop."
Producers and exporters of perishable goods, such as fruit and seafood, are facing heavy losses while the border remains closed.
MFFVPEA chairman U Naing Win said exporters had been fetching about CNY4,000 a tonne (about K830,000) for watermelons before the coronavirus outbreak, when about 600 truckloads a day of watermelons and muskmelons were being sold to the Chinese market.
Since the outbreak, traders have been forced to dump most of their goods because there are no buyers, he said.
The MFFVPEA and the Yangon regional government has been discussing ways of helping watermelon and muskmelon exporters by enabling them to sell at venues in Yangon.
Naing Win said the regional government would help association members to sell at special events and at the Danyingone wholesale fruit, vegetable and flower market, the biggest of its kind in Yangon.
"We sold watermelons at the Ethnics Culture Festival; we are still discussing selling at Danyingone market, which will be a help for us," he said.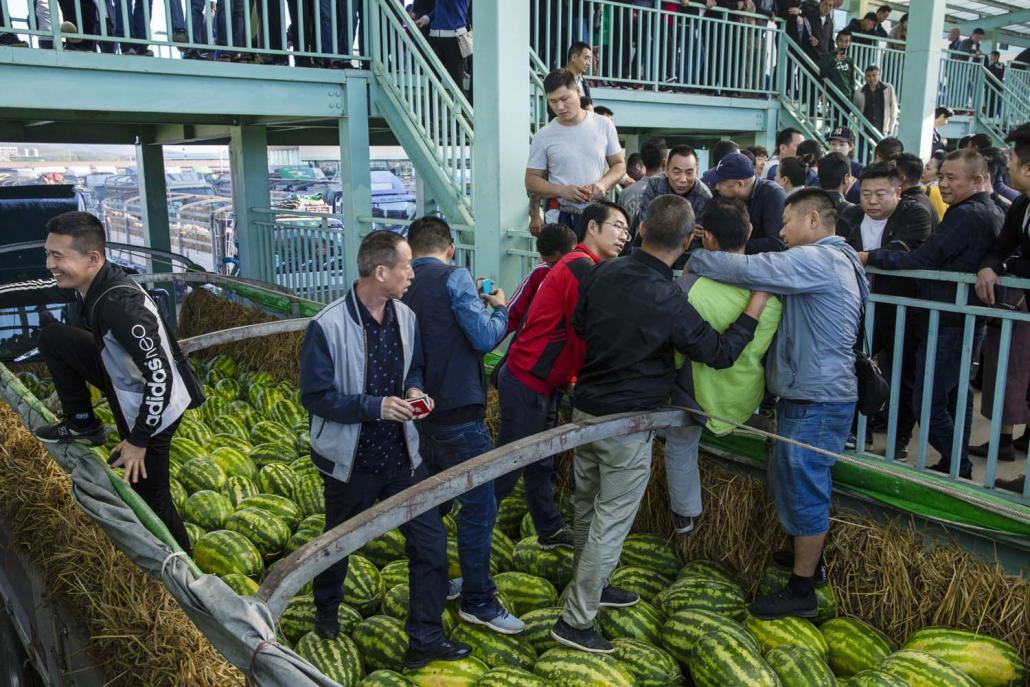 Naing Win said the association was keen to export to other countries. However, Min Min said other Asian countries imposed many standards on imports and arranging sales would require lengthy negotiations and also be expensive.
"If exported goods were sent by ship it would cost too much," Min Min said. "We just have to wait until the Chinese government has controlled the coronavirus outbreak."
The outbreak has also seriously disrupted crab exports to China. Crab traders at Labutta Township in Ayeyarwady Region were forced to halt exports to China last month and seek domestic sales opportunities.
Ko Pyi Hein Kyaw, a member of Labutta Crab Entrepreneurs Association, told Frontier on February 12 that thousands of villagers employed to catch the crustaceans are out of work.
The traders usually supply other traders in Yangon who send shipments to Muse. Crabs were selling for K20,000 a kilogramme before border trade was suspended, but the price has slumped to about K5,000.
"We are selling on the domestic market but earnings are much less than exporting to China," Pyi Hein Kyaw said, adding that the crabbers were in trouble because "they have no work".
Min Min said the ministry was also seeking solutions to help crab entrepreneurs.
Supply chain disruptions, which have affected businesses big and small throughout the world that rely on Chinese companies, are also beginning to be felt in Myanmar's garment sector.
Some garment factories have slowed operations because supplies of raw materials had run low, Myanmar Garment Manufacturers Association chair, U Myint Soe, was quoted as saying by 7Day News Daily on February 13.
The daily said up to 90 percent of the cloth processed by the factories is supplied by China, with the rest imported from Indonesia, South Korea and Vietnam.
Some garment factories had reduced working hours since the Lunar New Year holiday because of difficulty obtaining cloth, according to the report.
The industry employs an estimated 500,000 workers and is the country's largest export earner, bringing in revenues of $4.6 billion in 2018-19.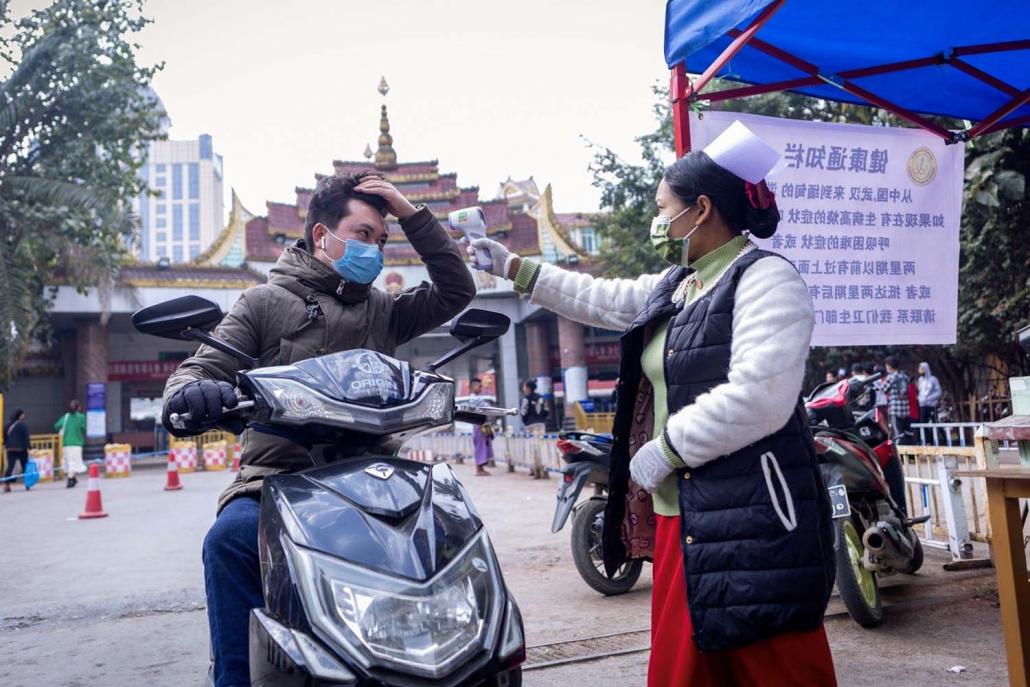 The tourism sector has also been badly affected, mainly because of cancelled bookings by prospective visitors from China and Thailand. China accounted for 26pc of all tourist arrivals through Yangon International Airport in 2019 with 344,268 passengers, according to industry publication TTR Weekly, up 75pc on the previous year and displacing Thailand from the top spot.
A decline in arrivals from China is also due to a reduction in the number of flights between the two countries and Myanmar's decision to suspend visas on arrival for Chinese tourists. In another deliberate move to minimise arrivals from China during the outbreak, the Ministry of Hotels and Tourism has asked travel agencies to stop providing services to all Chinese nationals.
U Thet Lwin Toh, an adviser to the Myanmar Tourism Federation, said Western tourists were still visiting Myanmar but the number of visitors from regional countries had fallen.
He was critical of the government for not being better prepared to respond to the outbreak.
"The health ministry has been releasing statements, but it's not enough. The tourism ministry needs to build trust with tourists," Thet Lwin Toh told Frontier on February 12. "The health ministry has announced that there are no infected people in Myanmar yet, but tourists don't believe that."
Dr Aung Tun, an adviser to the Ministry of Health and Sports, said it was concerned about Chinese nationals entering Myanmar through border checkpoints. The Chinese authorities had instructed their citizens not to enter Myanmar by land, he said.
"We are not concerned about tourists who arrive by plane," Aung Tun added.
Minister for Health and Sports Dr Myint Htwe told the Pyithu Hluttaw on February 11 that the ministry had set aside about K300 million in emergency funds for coronavirus protection, prevention and treatment.
Myint Htwe said a facility, including a laboratory that can test for the virus, would open at the National Health Laboratory in Yangon's Dagon Township on February 20.
The ministry has also formed a clinical management committee that includes professors of medicine and the heads of general hospitals in Yangon, Mandalay and Nay Pyi Taw.
The minister said the ministry was ready to treat infected patients with antiretroviral drugs used for treating those with HIV, if such therapy was recommended by the World Health Organization.
– Additional reporting by Hein Thar
TOP PHOTO: Hkun Lat | Frontier