A surgeon who quit his job at a government hospital in protest of the coup is now risking his own life to provide lifesaving care on the front lines of the conflict in Kayah State
By FRONTIER
At first glance, you might be surprised to learn that 37-year-old Dr Myo Khant Ko Ko is a widely respected surgeon.
His hair has been bleached blonde, wound in long braids that fall to his shoulders, and dyed a vibrant blue-green. Wearing aviator-style sunglasses and often dressed in a youthful, colourful tracksuit, or in a flashy fur-lined coat, you might think he was a rapper or fashion icon.
But when he arrives at the clinic, he sheds his flamboyant clothes for a drab, olive-green surgical gown and his braids disappear under a hairnet. When Frontier first called Myo Khant Ko Ko for a scheduled interview, on February 6, it was delayed by a sudden surgery.
"The doctor has arrived, we are all ready for surgery," Frontier could hear one of the nurses shout in the background, as the team prepared to help a woman give birth via caesarean section.
"Twins were born that day. After, I had two more surgeries, so I didn't finish work until the evening," Myo Khant Ko Ko told Frontier the following day.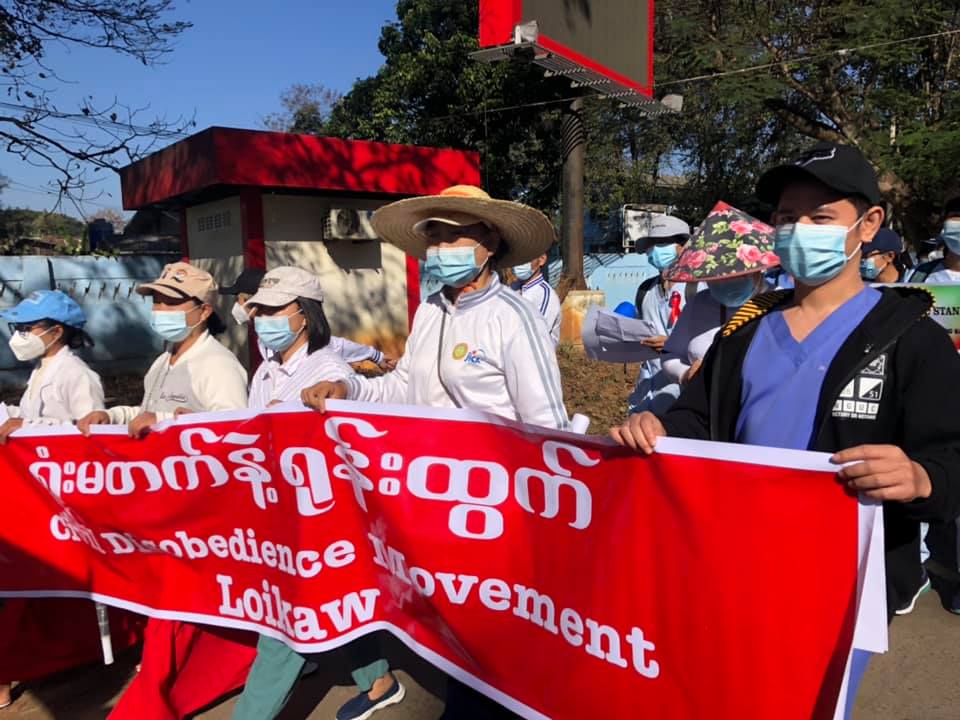 But the doctor doesn't just take on ordinary cases like childbirth. He's also conducted emergency surgery on patients hit by landmines and mortars. The clinic where he works, located somewhere in Kayah State, is staffed by doctors and nurses who joined the Civil Disobedience Movement, a strike of civil servants in protest of the 2021 coup.
When the military responded to mass peaceful protests with brutal force, many turned to armed resistance, carving out anti-regime strongholds in states and regions across the country, including Kayah. In some places, CDM workers have been able to resume providing public services outside of the junta's control. While the clinic is makeshift, they provide full-time emergency medical treatment, both for civilians and resistance fighters.
"We refer to it as a hospital because important surgical treatments are performed here," he said. "We don't have complete medical equipment, but we rely on our experience to provide effective treatment with the equipment we have."
Kayah is home to the Karenni ethnic minority, but Myo Khant Ko Ko is not originally from this small, mountainous state on the border with Thailand. He grew up in Mawlamyine, the capital of Mon State, before going to the Magway University of Medicine and then taking a job as an assistant surgeon at the West Yangon General Hospital. About five months before the coup, he was transferred to the Loikaw Township Public Hospital in the Kayah capital to work as a surgical specialist.
He recalls those days as being defined by enthusiasm and hard work.
"Before the military coup, I was full of dreams and ambitions. I also had the idea of continuing my education so that I could do advanced surgical treatments such as robotic surgery. When the military took over, my dreams and life were destroyed," he said.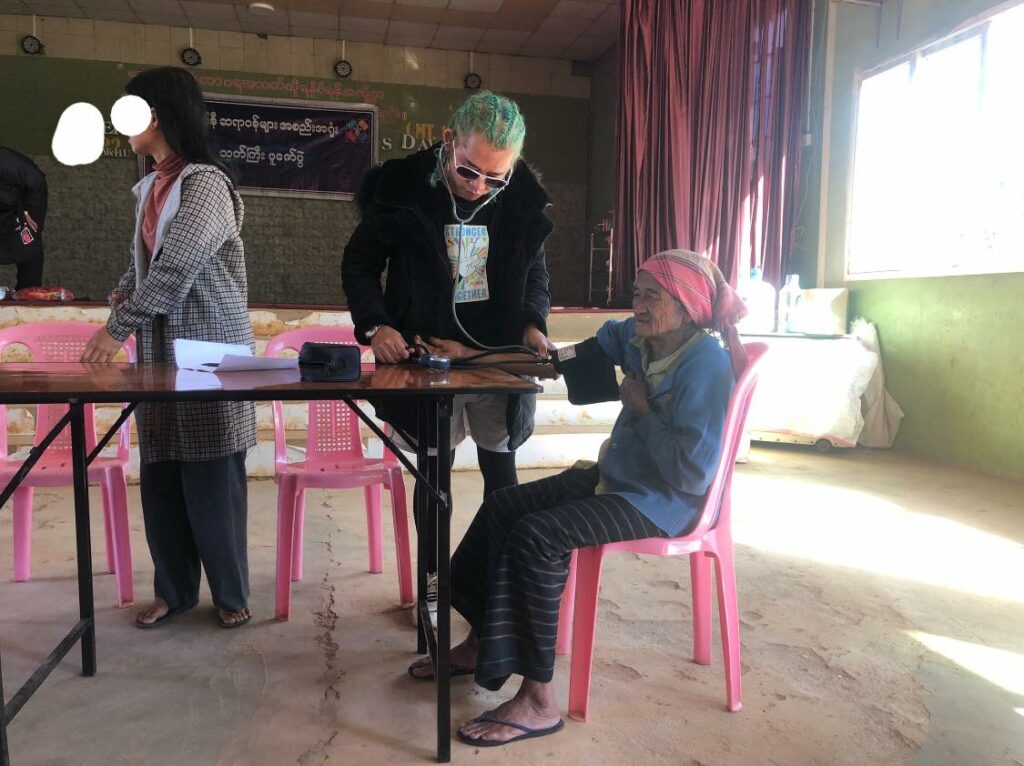 Myo Khant Ko Ko recalled arriving at work the morning of February 1, 2021, hours after the military seized power, where he discussed what to do next with his colleagues.
"That morning at the hospital, we decided that we would oppose the military coup. Later, I participated in the Red Ribbon Movement which started in Mandalay Region," he said, referencing one of the earliest protests when government healthcare workers gathered wearing red ribbons.
Some of the doctors and nurses at the Loikaw hospital joined CDM almost immediately, going on strike on February 4 and 5, but like many others, Myo Khant Ko Ko felt conflicted between his opposition to the regime and his need to help patients.
Some of his patients already had surgeries scheduled in the next few days and others still needed help with recovery. He finished up his last few surgeries, wrote out prescriptions and advised patients of other clinics or hospitals they could go to.
"I joined the CDM on February 9. Before that, I protested in the city of Loikaw. I opposed the military dictatorship in any way I could," he said.
Myo Khant Ko Ko's childhood wasn't always easy. His parents divorced when he was young, and he was mostly brought up by grandparents, who have since died. He didn't have any family in Yangon or Loikaw, so he sometimes felt isolated and alone. His dream of becoming a doctor helped keep him grounded and motivated, but now he says he would rather abandon that dream than cooperate with the military.
"I can't work under any military dictator. So, I decided to quit my job and was prepared to find another way to make a living. But because the people need us, I decided to continue working, even though I don't work in a government hospital," he explained.
Spurred on by concerns about COVID-19, CDM healthcare workers including Myo Khant Ko Ko established a clinic in Loikaw in March 2021. The Delta wave went on to devastate Myanmar amid a public health breakdown caused by the coup, the mass strike and junta crackdowns on parallel health services.
"Because we provided medical treatment to patients in need in Loikaw city, including Covid patients, we were successful to the point that our hospital was dubbed the second Loikaw Public Hospital," said Myo Khant Ko Ko.
But in November 2021, the military regime raided the clinic in an attempt to arrest the CDM workers, forcing them to flee. While nobody was detained, they had to abandon medicine and equipment.
"Leaving the hospital we established was like abandoning our child. I was so sorry to have to leave it like this. But it was more important for people to escape, so we had to leave everything," he said.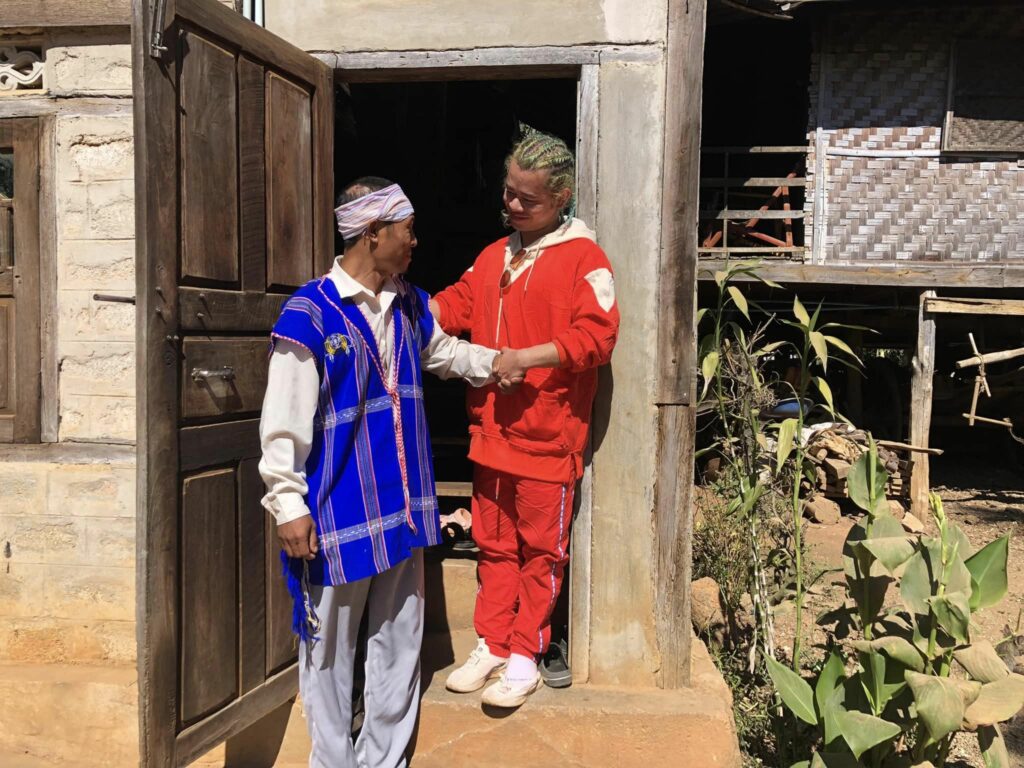 Adrift, Dr Myo Khant Ko Ko decided to head to the front lines of the Kayah conflict, where he could continue providing emergency treatment.
"I understand that places like the front line and refugee camps have the highest need for health care. I also want to help people with my surgical skills, so I decided to work near the front line," he said.
Along with the Doctors' Society of Karenni, he was able to open another clinic modelled after the CDM hospital in Loikaw, serving as the head surgeon. He says in 2022 alone, he performed 230 surgeries, without losing a single patient on the operating table.
"Every time a surgery is successful, I feel proud of my passion and dedication. I am always proud to be able to provide the health care that is needed on the ground," he said.
Dr Myo Khant Ko Ko said his most difficult surgery so far was treating a patient for a severe head wound who was injured in a bomb blast in December last year during clashes with the military. The man, who is the commander of the anti-coup Karenni Nationalities Defence Force Battalion 5, had pieces of his skull missing and was unable to move the entire left side of his body.
"When I saw the patient, I was quite shocked," said Myo Khant Ko Ko. "I was worried about whether we could save him because the medical equipment at the current hospital is not perfect," he said, explaining that they don't have a CT scan machine for head injuries, just a normal X-ray.
When he X-rayed the patient, the occipital bone (a posterior cranial bone) was broken, and foreign bodies were also present in the brain's cerebellum and occipital lobe.
"The patient's occipital bone was broken and sunk in, so we had to remove the blood clots and re-stitch them with a Spongostan to prevent too much blood from coming out. The operation, which involved adding a drain and carefully re-treating the bones, took almost five hours and was the most difficult for me. I had to perform this surgical treatment using all of my medical experience without perfect medical equipment," said Myo Khant Ko Ko.
Adding to the pressure, he said the surgery was performed amid the constant sound of nearby gunfire.
"I thought that I was also going to die," he said.
The surgery was a success, but the patient did not immediately regain consciousness, and so was kept at the clinic for two weeks. By the end of that time, he was able to speak and move again, so was transferred to a rehabilitation centre where he underwent physical therapy.
About a month later, Myo Khant Ko Ko received an invitation from the patient, who said he wanted to thank him in person. The surgeon arrived with some of his colleagues, watching stunned as their patient walked to greet them at the entrance to his home.
"Watching him walk was like watching an absolute miracle for me. I feel that I can treat any number of patients with the strength I gained from this successful surgery. This success is also a milestone that I was able to reach as a doctor during the revolution," said Myo Khant Ko Ko, voice trembling.
He still thinks about his family a lot, but he hasn't spoken to them since the coup. His mother objected to him joining CDM, for safety rather than political reasons, but the disagreement became more personal when he refused to heed her advice.
"The good thing about not having contact with my family is it keeps them safe. If they communicated with me, they would be at risk. But I miss my mother," he said sadly.
He said that while his mother objected to him joining the CDM, he believes she would be proud of his medical achievements and participation in the revolution. Myo Khant Ko Ko still dreams of one day having a chance to study medicine abroad, and then bringing his knowledge back to Myanmar, but for now has only one priority.
"I'm also afraid of dying," he said. "But I can't back down. As long as there is a military dictator, I will continue to fulfil my duty by treating patients on the ground. We will never give up on the revolution."