It is time for war – a war on corruption.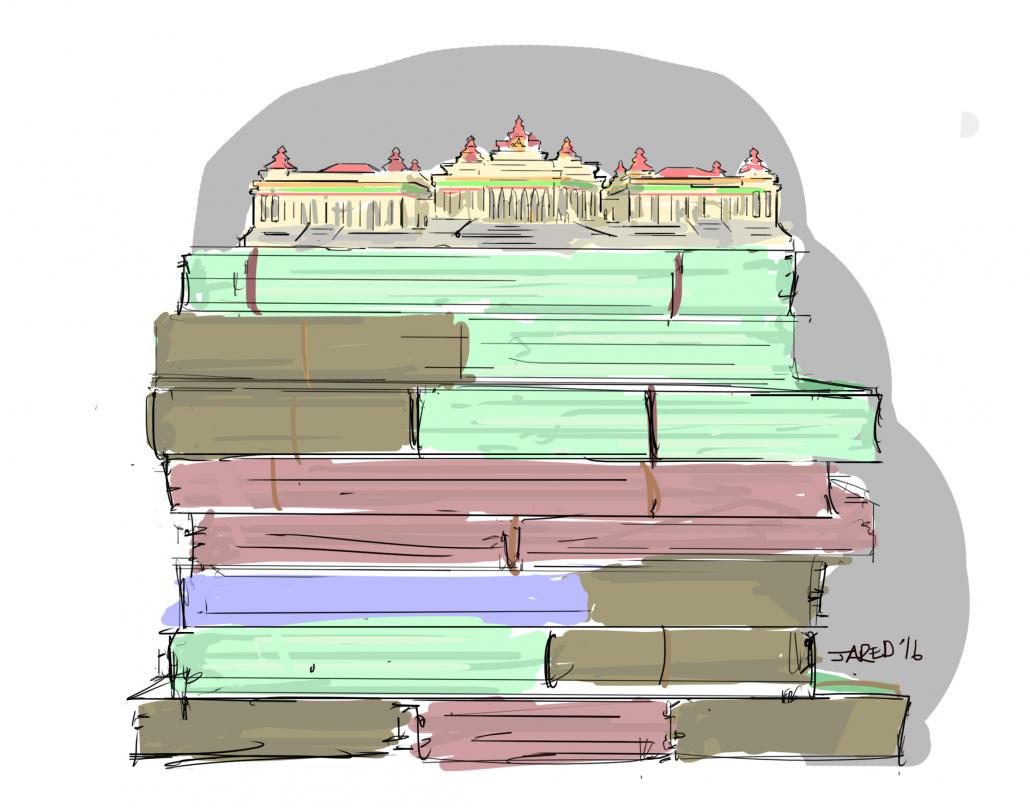 For too long, the debate has focused almost exclusively on the perceived failings of civil servants. Yes, they facilitate and benefit from an exchange of favours for bribes, both in cash and kind but viewing corruption through this simplistic lens fails to acknowledge the complexity of the problem, and how ingrained the practice is at almost all levels of society.
Rooting it out will take more than a big stick aimed at a small percentage of the population.
The new government clearly considers corruption an issue of import, and has already taken steps that should be applauded. Most of those selected to join the administration are free from taint. It has issued new rules for civil servants – including a cap on the monetary value of gifts – and publicly warned a media company over an illicit gift. No longer can relatives of ministers, and other members of the government, expect cushy jobs on the public purse. But the government risks falling back into the old trap, whereby civil servants are targeted and the role played by the rest of society is ignored.
Corruption is not just the result of greed. It is also a symptom of broader governance failures – systemic failures, like not paying good enough wages, or handing out contracts behind closed doors, with little to no scrutiny. In Myanmar, these forces have not only allowed corruption to take root, they have actively encouraged it.
But times have changed. The legitimacy of the new government, and the personal popularity of Daw Aung San Suu Kyi, gives it the best chance in half a century to make inroads on this blight.
Taking time to develop solutions is advisable – the issue is complex, it is nuanced, and responses need to be carefully considered to avoid exacerbating the problem – but keeping quiet is not an option. The government needs to put the issue at the forefront of its policy agenda.
Many find it difficult to envisage any other way, because they feel that taking a moral stand will be of little value – a brave but fruitless endeavour that leaves them worse off. By publicly declaring a war on corruption, the government can ensure everyone understands that they have a role to play, and engender an all-of-society response. It can harness the pent-up desire for change that resulted in the National League for Democracy's landslide win last November.
The real test will be when – not if – a person associated with the NLD is implicated in corrupt behaviour. As former presidential spokesman U Ye Htut told Frontier recently, the previous government struggled to make inroads because it was reluctant to take action against its own members, many who were known to be corrupt. This sends a message from the very top that corruption is tolerated.
There is an example close to home from which Myanmar can take heart. Singapore shows that the fight against corruption can be successful, if not necessarily an outright victory. As Prime Minister Mr Lee Hsien Loong wrote recently in an essay for the London Anti-Corruption Summit, the country has made such progress not only because its leaders had strong political will, but also because its citizens expect and demand a clean government. That should be the standard to which Myanmar aims.
Coupled with a strong enforcement mechanism, and real change in how the administrative and judicial systems operate – broadly focused around providing better resources, cutting red tape, shifting processes online and improving transparency – a broad-based anti-corruption campaign could begin the long, slow process of addressing corruption.
It will not be easy, but it is possible. And the process needs to begin now, while the conditions are right.
This editorial was originally published in the June 2 edition of Frontier.