Police are allowing criminals to avoid prison by substituting others in their place, in a practice that observers say is undermining the integrity of the justice system and efforts to combat organised crime.
By HEIN KO SOE | FRONTIER
IN 2010, Police Sergeant Ko Oo led an operation against an alcohol shop on the outskirts of Yangon, in the city's northern district. The shop was licensed to sell zay ayet – a clear, locally-made potent spirit that is drunk by many because it costs just K500 for a 700-millilitre bottle – but had been breaching the terms of its permit by selling other types as well.
Prior to the operation, Ko Oo contacted the owner and explained that he would have to take action against him. The punishment for such an offence is relatively steep – one month in prison – and the owner, naturally, wasn't keen to do the time. So he substituted an employee who lived in the shop in his place.
The man agreed to go; he was like a nephew to the owner, and his family was paid compensation for the short time he would spend in prison.
"We gave the owner a choice. If he didn't want to go to prison, he could negotiate with someone else to take his place," said U Ko Oo, who left the police force in 2015.
Several sources told Frontier that the substitution of suspects is common in everyday criminal cases, particularly those involving organised crime – gambling, prostitution or illegal trading – because police take protection money from those running these operations. Putting those in charge of these operations in prison would jeopardise the bribes that filter up the police force chain.
As a sergeant, Ko Oo was responsible for policing a single ward in his township. There were seven alcohol shops and some gambling operations, each of which paid him protection money.
For the most part, this enabled them to operate relatively openly. But every now and then, the higher-ups in the police force would order a crackdown on crime.
"Even though they'd paid money, sometimes we had no choice but to catch them – particularly the bankers of two and three-digit lottery and football gambling, and the illegal lottery sellers," Ko Oo said. "When the order came from our superiors that we needed more cases, these are the people that we tend to go for because it was so easy to catch them."
He said that when he got an order for more arrests, he would often get the gambling syndicate owners together to draw lots to see who would go to prison. But of course, the owners didn't go – they substituted someone in their place.
This corruption is driven not only by greed; budgets are so low, Ko Oo said, that it was necessary to take bribes just to keep the police force running.
"We basically got no budget for operational purposes. When we needed fuel for the police car, we'd get the money for it from the gambling bankers," he said.
But there are limits. In "big cases", such as a murder, or if the media is involved, police will not allow suspects to substitute another in their place, Ko Oo said, because the risk of their superiors finding out is too great. Also, if higher-ranking officers – those from the township or district level – lead the vice crackdown, the sergeant in charge of the ward has no opportunity to warn his or her partners in crime.
Advocate U Kyi Myint said substitution was common in cases involving car accidents and gambling. However, it's difficult to know how widespread the practice is.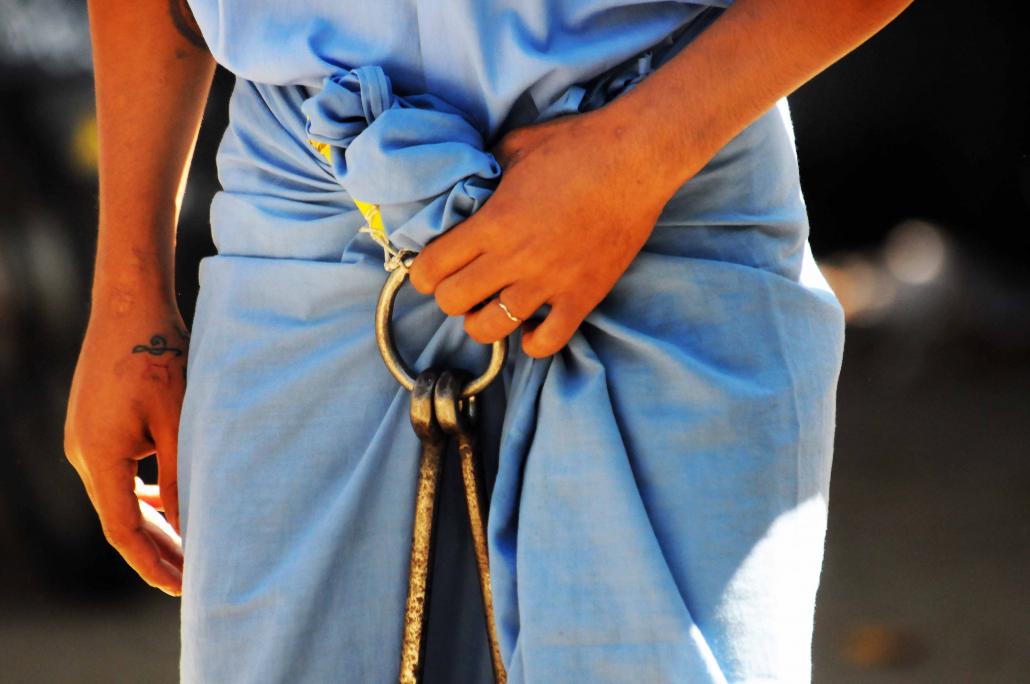 He suggested police needed to be given education, training, higher salaries and more resources in order to stop it from happening.    
"If we didn't support a civil servant, cases like this are going to happen," he said.
Advocate U Robert San Aung agreed that the practice was common, and said it was not limited to gambling bankers and illegal alcohol shops. It had also been known to take place following serious drug busts and car accidents.
He cited one case of drug trafficking about 10 years ago, under the military government, in downtown Yangon, where a suspect was substituted for another after a deal was brokered between the four relevant parties: the suspect, his replacement, the defence lawyer and the police officers.
The freed suspect then spent a significant sum paying the bribes necessary to ensure the newly accused was treated relatively well while in custody, and that the wheels of justice moved relatively smoothly.
But when the verdict was read out, it all fell apart. The substitute, surprised by the severity of the sentence, protested loudly when the verdict was read out. He explained that he was not really responsible. The judge ordered a retrial, the police officers involved were fired and the defence lawyer faced action from the Bar Council, Robert San Aung said.
That suspect substitution and corruption are intertwined seems clear. U Thein Win, a former chief jailer at Insein Prison, said that substitution could only occur with police support.
"The whole process depends on police because they file the first information report, which initiates a case. So they can change anything they like in that report," he said, adding that substitution was likely not possible in serious or high profile cases.
"In this era there are so many cases of suspect substitution but we can't know who they are because there is already an agreement [between the parties]," he said.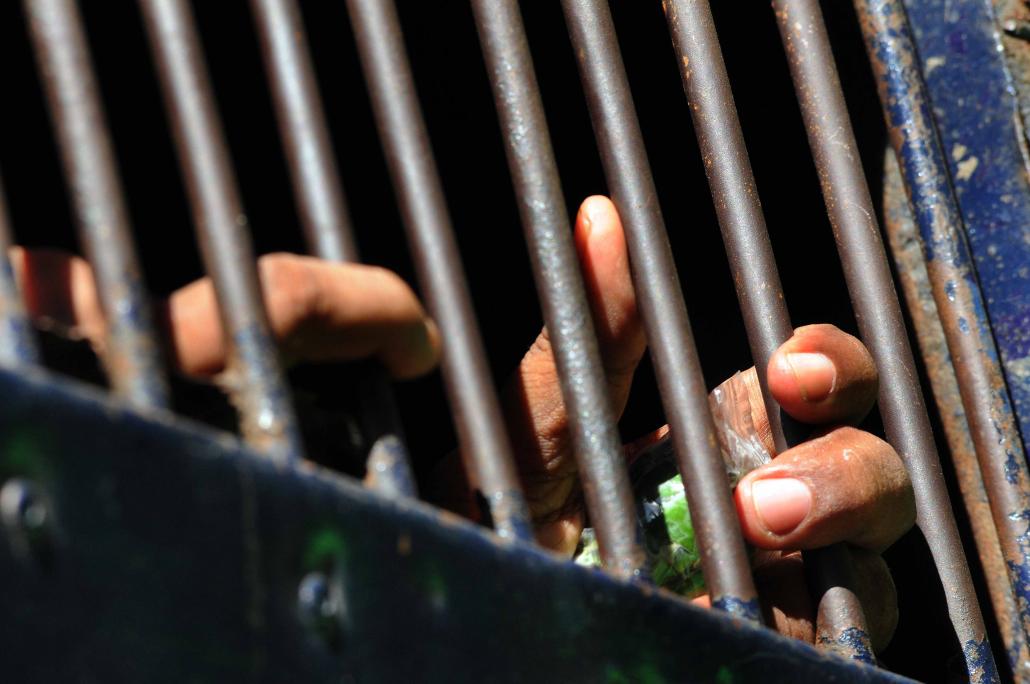 The practice, though, severely undermines police efforts to combat crime. By facilitating the substitution of suspects, officers are enabling criminal activities to continue unimpeded. Ironically, the practice of substituting suspects appears to be most prevalent during crackdowns on vice.
Complaints of police and judicial corruption or malfeasance form the highest proportion of letters sent to the Anti-Corruption Commission, which was formed in February 2014, after land disputes, commission member U Nyi Nyu Tun said.
For the most part, though, these are not investigated, because the commission – which has been widely criticised for its perceived unwillingness to tackle corruption – deemed them outside its mandate, he said.
Robert San Aung said it was clear that a more concerted anti-corruption drive was needed.
"We need to more closely investigate these kinds of cases," he said.
"The substitution of suspects is very important for the integrity of the judicial system and it is a major challenge for judicial reform," he said. "It is covering up the truth. We need to focus on these cases as part of efforts to fight corruption."