By FRONTIER
Photos THEINT MON SOE aka J
YANGON — The National Union of Students led a march from Inya Lake to Yangon University on Thursday to mark the anniversary of a protest crackdown that claimed the lives of dozens of young students on July 7, 1962.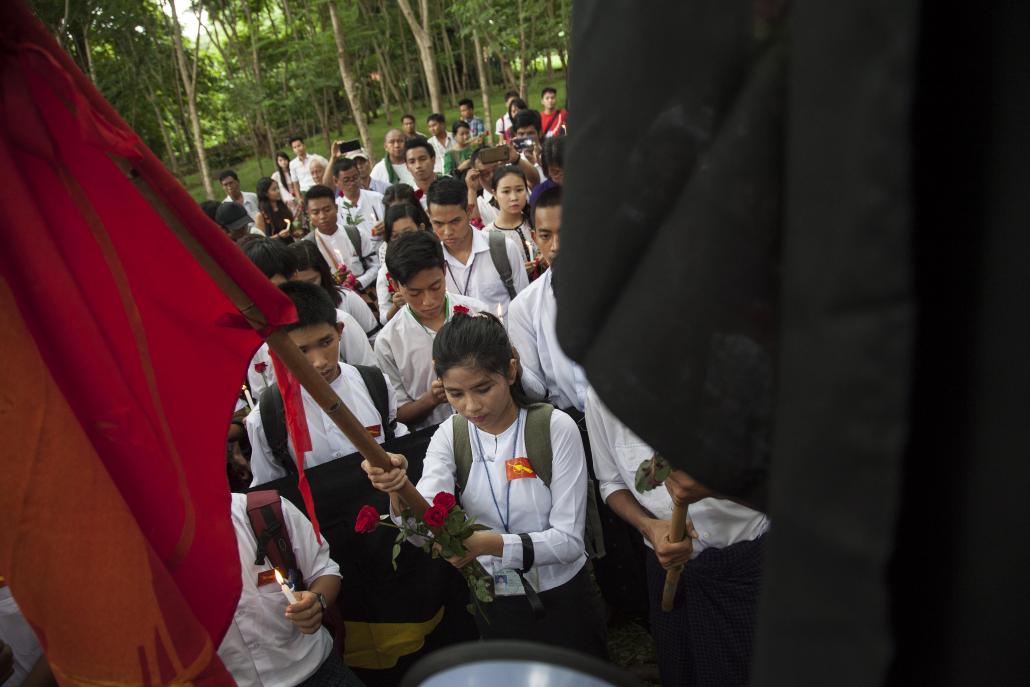 The event was infamous for the demolition of the Rangoon University Student Union building the following morning.
In previous years, demonstrators had been arrested for planning protest marches to mark the anniversary. Yesterday's event proceeded without police involvement.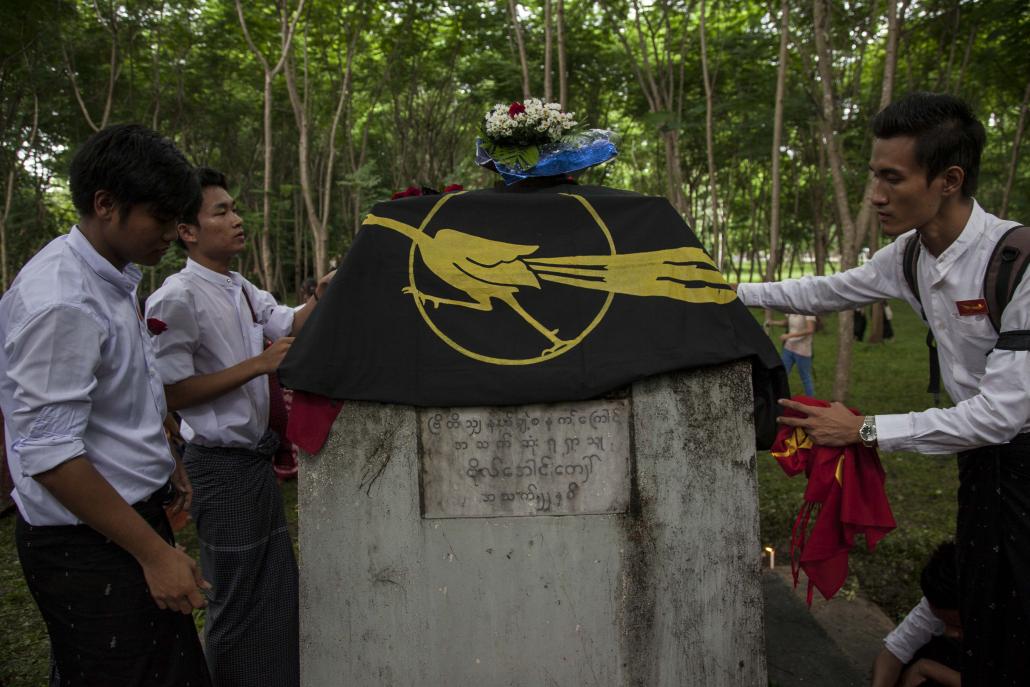 For the first time since 1962, protesters were allowed to pay their respects to a monument to Bo Aung Kyaw, a student killed by colonial police during a student strike in 1938, and the only structure to remain standing from the student union building.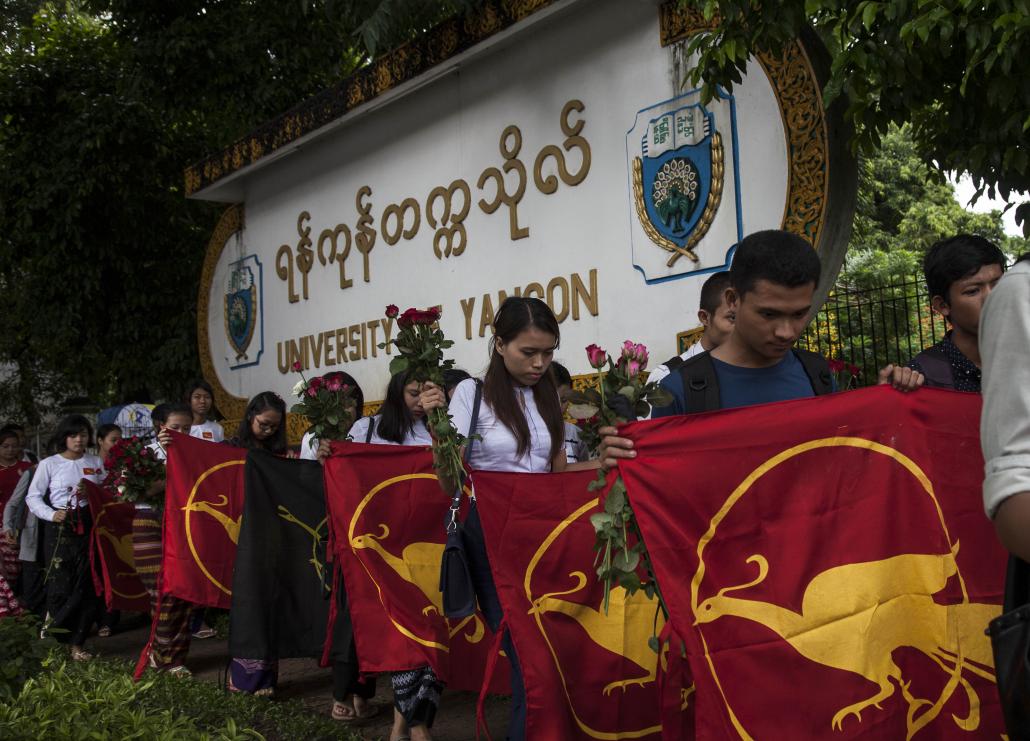 Around 70 students participated in yesterday's march, along with members of the public.