Myanmar's social media boom is enabling people to speak up – whether it's to complain to the government, help keep aggressive bus drivers off Yangon's roads or make a dangerous expressway safer.
By HTUN KHAING | FRONTIER
IT'S NOT unusual to see fights involving bus drivers and conductors on the streets on Yangon. Sometimes they fight other drivers and conductors if tempers flare during a race to the next stop, but it's also not unknown for them to assault passengers. These altercations are vicious; it's not uncommon for steel rods to be used as weapons.
In the past, complaints lodged by assaulted passengers with the police usually went nowhere because they would take days to investigate, by which time the suspect or suspects had disappeared.
Thanks to social media, the police are taking prompt action against violent bus drivers and conductors, as well as motorists involved in road rage incidents.
At least four bus drivers and conductors have received jail sentences since May for crimes committed on the city's roads that were highlighted on social media sites such as Facebook.
The ability of social media to provide instant information and images is also bringing positive change to the public service, and, some say, helping to improve efficiency.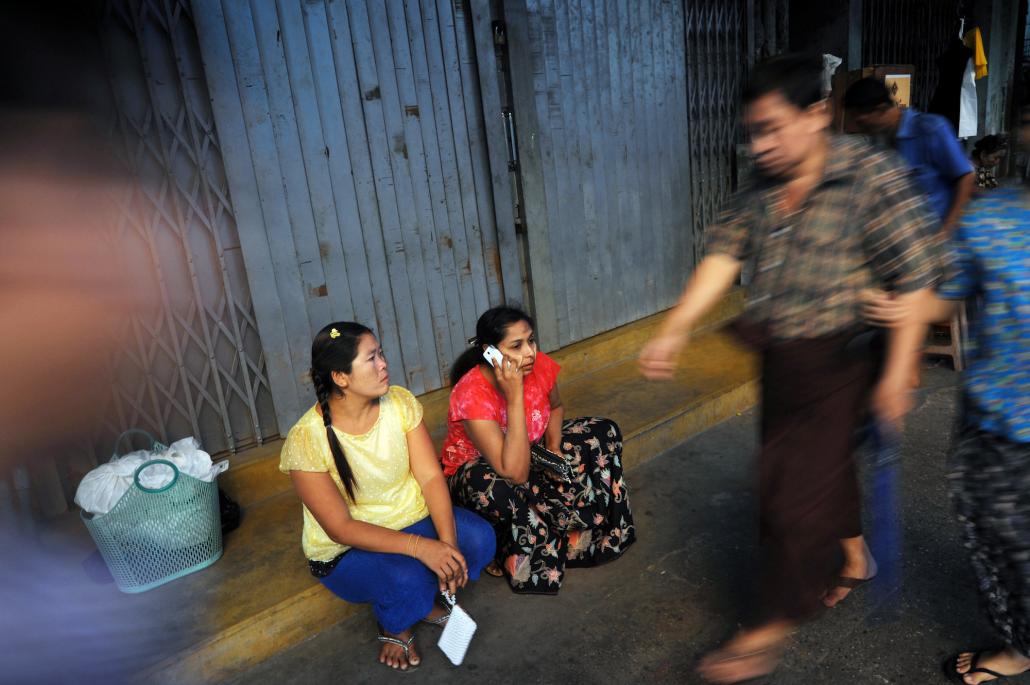 "Social networks are broad and news spreads faster than the wind when anything bad happens. The lower level officers can fix things before they get orders from their superiors," said U Aung Zaw Oo, who joined Facebook in 2012.
His username is Ayaykyo and he has 200,000 followers, some of whom are high-level public servants. He rose to popularity due to his frequent posts on the government's car import policies.
Aung Zaw Oo has used his Facebook page to help improve safety on the notorious expressway – known as the "highway of death" – that links Yangon and Mandalay via Nay Pyi Taw. More than 600 people have been killed and more than 4,000 injured in accidents on the expressway since it opened in 2009.
The high accident rate is usually attributed to poor design and careless or reckless drivers, but Aung Zaw Oo had noticed that the cat's eye reflectors down the middle of the road were a potential hazard. Wear and tear was separating the reflectors from the cat's eyes and their metal cases could puncture tyres.
Aung Zaw Oo posted a warning about the deterioration of the cat's eyes on his Facebook page on May 7. Within 24 hours, the Ministry of Construction instructed its staff to check the cat's eyes and remove any that were damaged.
It was an example of how social media could make ministries more efficient, Aung Zaw Oo said.
"We should praise them when they adapt to change like this," he told Frontier.
An advantage of social media is its capacity to handle huge amounts of information. In the days before Facebook, the print media was limited in the volume of news it could report because of space restrictions.
It's also largely unfiltered, whereas prior to August 2012 print media was subject to state censorship, which made it difficult to publish material critical of the government.
Another upside from the expanding use of social media is faster communication with government departments.
"We reported to respective government departments using piles of papers. Nothing happened! Actually, if you use a social network, it is 10 times faster and you can also save the paper," said U Nyi Nyi Kyaw, from the Mandalay branch of Metta Campaign, a network focused on interfaith and human rights issues.
The introduction of cheap SIM cards in 2014 following the opening of the telecommunications sector to competition has been a boon for social media in Myanmar. The cost of a SIM fell from about K1.5 million in 2010 to K1,500.
By 2015, according to a report by Ericsson, Myanmar had 36 million mobile phone subscribers and was the fourth-fastest-growing market in the world. More recent figures from MPT, Ooredoo and Telenor put total SIM card sales at 43 million, in a population of 51 million, although penetration is thought to be about 50 percent of the population because many people have multiple SIMs.
Accordingly, the number of mobile phone users using social media sites has soared.
Figures from the Myanmar ICT for Development Organisation, a non-profit formed in 2012, show that the country had about 10 million Facebook users by February this year.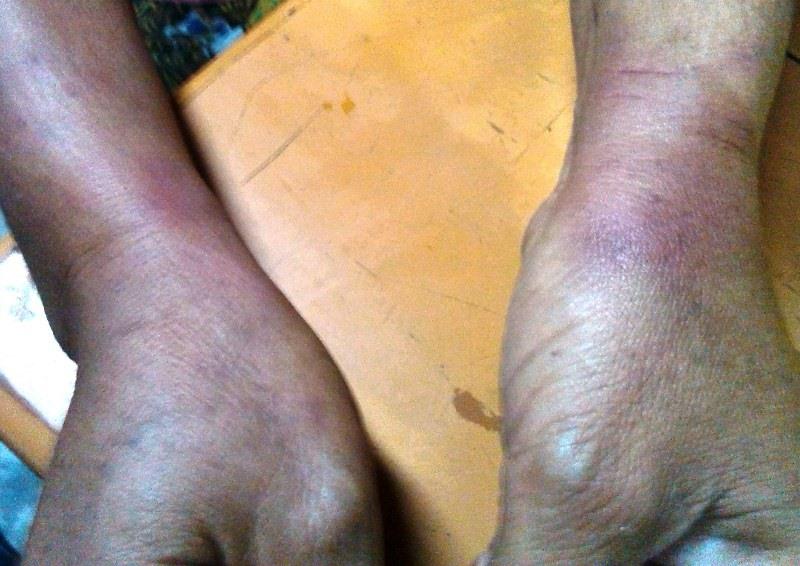 Facebook has become a vehicle for expressing feelings about the government that were constrained for many decades. It is also helping to keep the government updated about developments around the country.
"The development of print media is slow in other parts of the country except Yangon and Mandalay. So, for those far-off regions, Facebook is essential to send and spread the news so that the government would know what is going on and they could make changes," U Thant Zin from Minbu Township in Magway Region told Frontier by phone.
Thant Zin is the manager of Ayar West Development Organisation, which is active on the west bank of the Ayeyarwady River. It focuses on a broad range of issues, including land rights and natural resource extraction.
"The young people who know a lot of news and who want to write about it … can make a page on Facebook and write about the news that is happening in town. Some of this news is closely watched by the government," Thant Zin said.
Social media played a critical role in securing the release from custody of a student from the University of Foreign Languages in Mandalay who was arrested near Nay Pyi Taw's Myoma Market on April 12 after being wrongly accused of burglary. Nyi Nyi Kyaw, who helped the student, said she was beaten and chained after being arrested. After news of the incident spread rapidly on social media, the police released the student, saying her arrest had been a mistake, and an internal investigation was launched into the case.
News of the incident reached Daw Aung San Suu Kyi and she discussed it in her regular program on Radio Free Asia, Nyi Nyi Kyaw said, adding that the case was an example of how social media was making the government more aware of such incidents.
"It would have never happened without Facebook," said Nyi Nyi Kyaw.
Social media has also it possible to get glimpses of life in the Tatmadaw that the military would prefer to be kept hidden.
Rumours about the bullying of military cadets have circulated for many years but evidence was lacking until February when a video surfaced showing trainees being punched and kicked in a dormitory at the Military Computer Science University at Hopone in southern Shan State.
About four months later, the Myanmar Review Journal, a publication said to be close to the military, reported that 19 senior cadets had been expelled from the university and sentenced to prison for one year over the bashings.
"There used to be a time when we needed the BBC and VOA to let the whole country and the world know what was happening in this country. Then we had DVB and now it is the era of social media," said Nyi Nyi Kyaw.
"I have a positive view about social media, but I worry that the government in future will only take action on the things that need to be done when they are posted on Facebook," he said.
This article originally appeared as part of Frontier's Digital Myanmar 2016 special edition. Top photo: A man uses his phone on Yangon's waterfront. (AFP)