Anti-smoking campaigners have expressed dismay at the government's failure to enforce a 2006 law banning the promotion of tobacco products.
By JOSHUA CARROLL | FRONTIER
Photos MARO VERLI
As music pounded at a London-themed event in a sweaty Yangon nightclub in late 2014, a projector displayed moving images of the British capital. Elsewhere, corrugated plastic cut-outs, including a red double decker bus and a quintessentially British post box, decorated the walls. A British DJ was on the decks and, on every table in the club, a pack of London brand cigarettes was perched in its own display case.
This struck me at the time as a blatant attempt to promote cigarettes, and it still does, but according to a boss at the global tobacco giant that produces the London brand in Myanmar, I am wrong.
"There is no marketing," Rehan Baig, the head of British American Tobacco's Myanmar division, assured me during a recent interview when I asked how the company markets its products.
Then he added a caveat. Pointing to a display case of cigarette boxes on a nearby counter in the restaurant where we sat, he said the only marketing his company does is to display its brands at the point of sale.  
"And that's pretty much it really, and whatever you can put on the packaging itself, you can do limited edition packaging, or put a message on the packaging," he added.
A 2006 law imposes a comprehensive ban on tobacco advertising, promotion and sponsorship in Myanmar. Mr Baig is adamant that his company, which also makes Lucky Strike cigarettes, acts responsibly and legally. But health campaigners say the law is being routinely skirted by every major brand in the country.
"They are all still doing it," said Dr Than Sein, president of the People's Health Foundation. His group, which monitors tobacco sales and marketing through Myanmar, says it has found many breaches of the law, including billboards erected during religious festivals and free samples handed out at teashops and restaurants.
Dr Than Sein said they include brands made by BAT and Japan Tobacco, which are among the world's top five cigarette producers. Both companies set up factories in Yangon in 2013.
Unlike many other global brands that entered the country after most western sanctions were lifted, the tobacco giants arrived without fanfare.
With cigarette sales falling amid increasingly stringent controls in developed countries, the tobacco industry is relying on the developing world and its lax regulations or enforcement to keep expanding.
If all goes well, economically speaking, Myanmar's young population and emerging middle class will make it an ideal target for growth. Globally, the industry has repeatedly denied that it targets underage people, or even adults who don't already smoke, but health experts disagree.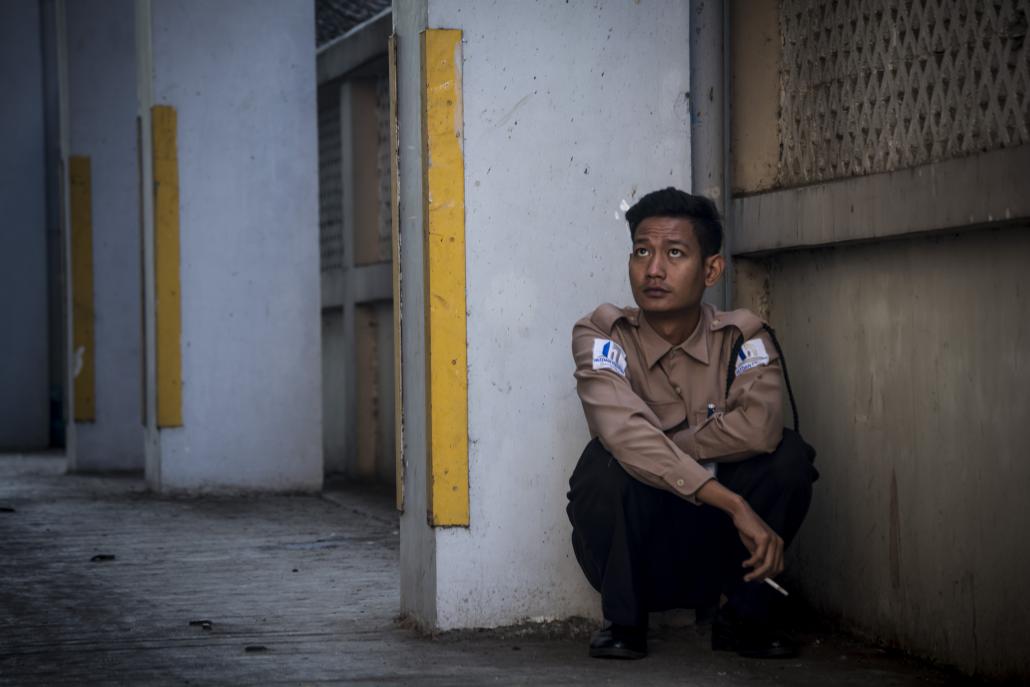 The World Health Organization office in Myanmar said it has not found specific evidence of children being directly targeted by tobacco companies. However, a spokesperson said the WHO was "aware of this possibility and have been discussing with the Ministry of Health tobacco control policies aimed at the younger population and teenagers".
Myanmar has many anti-smoking regulations but they are poorly enforced. It has ratified the WHO's 2003 Framework Convention on Tobacco Control and has introduced bans on smoking in government buildings and other public places.
Despite that, an effective public ban remains elusive. Acrid tobacco smoke still fills many teashops, bars and clubs and, the WHO says, the ban is poorly enforced in universities and government facilities.
The Ministry of Health said last year that it would require big health warnings, with stark images, on tobacco products but has yet to say when they will be introduced. Several employees at various departments of the ministry declined to discuss the health warnings plan when contacted by Frontier.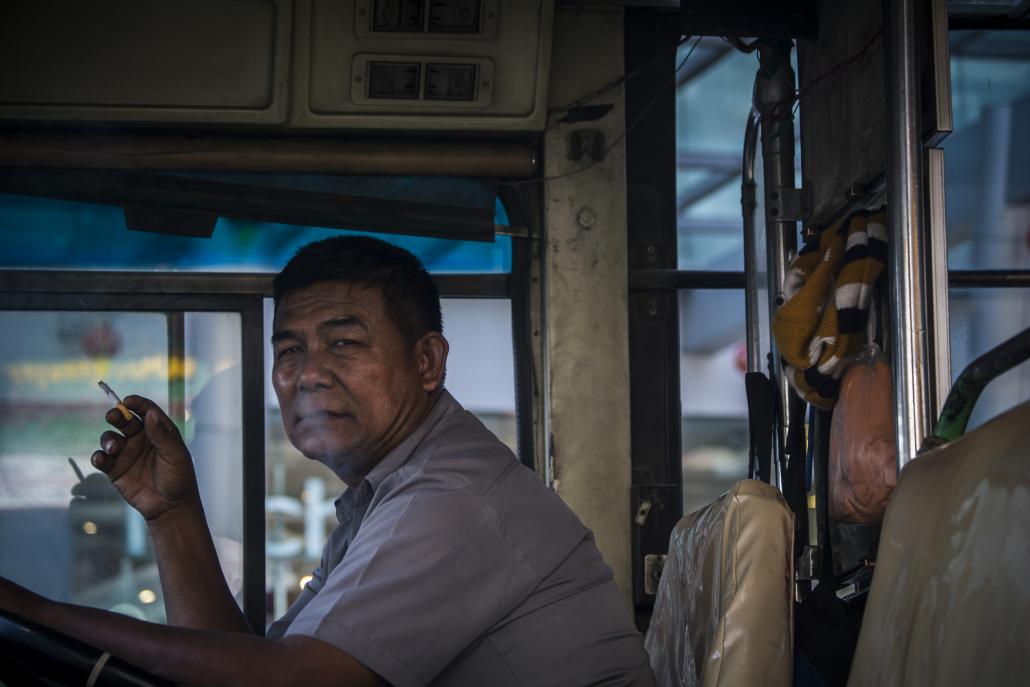 Awareness of the health risks from smoking is low. Cigarette vendor U Soe Naing hawks his wares at an entrance to Yangon General Hospital, a few dozen yards from the cancer ward. He often sells to the family and friends of the patients, but no one ever quips about the hazards of smoking.
"We just don't talk about it," he said. There are about 200 patients in the crowded cancer ward and about half are there because they smoked, said a nurse who asked not to be named because she was not authorised to talk to the media.
"Most of them are quite ill-informed about the health risks, especially people from rural areas," the nurse said.
That's hardly surprising. The government allocates a paltry K5 million (about US$3,900) a year on tobacco control measures, show figures it provided to the WHO in 2014.  The allocation is dwarfed by the millions of dollars collected in taxes from cigarette companies.
Inadequate funding for tobacco control reflects a general malaise in the healthcare system, which was neglected and mismanaged for decades under military rule. Spending on healthcare accounts for about three percent of GDP, despite significant increases in budget allocations in recent years.
Money is not the only problem. Although the Ministry of Health seems to be sincere about curbing tobacco use, it is in conflict with the Ministry of Commerce, which is eager to attract investment from big tobacco companies. 
More than 13 percent of all deaths among males in 2010 were caused by smoking, show WHO figures. Almost half of the male population smokes, as do just over seven percent of women. That amounts to more than a fifth of the population lighting up regularly, most of them every day.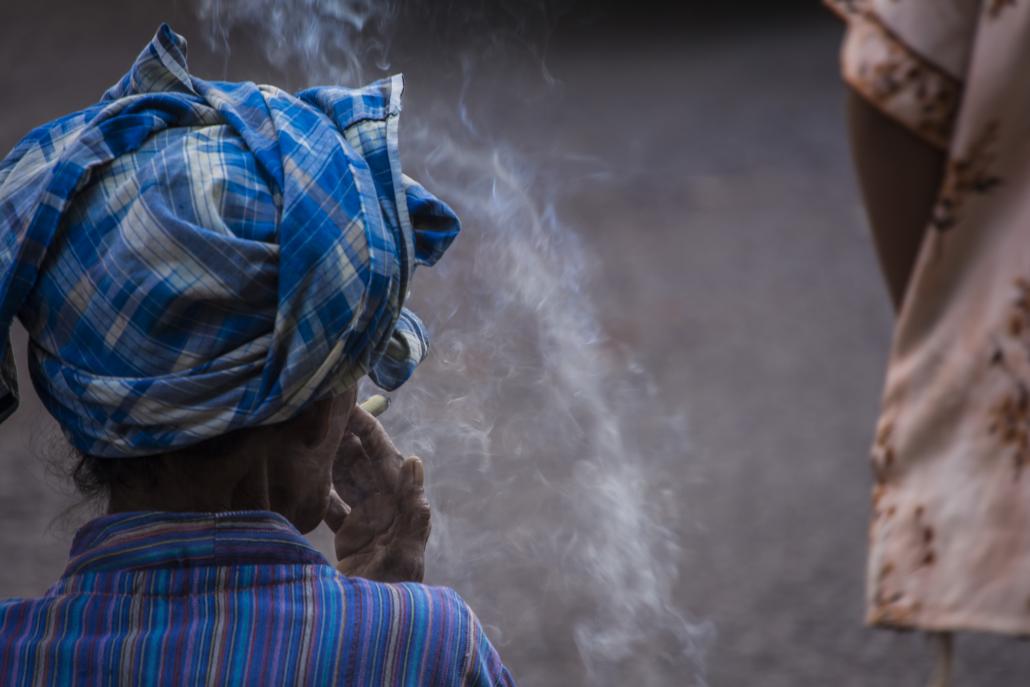 Yet the market for filtered cigarettes remains relatively small. Almost 80 percent of smokers shun manufactured cigarettes because they prefer traditional alternatives, such as hand-rolled cheeroots. Chewing betel, a tobacco-laced stimulant, is more popular than all forms of smoking.
Mr Baig dismissed the suggestion that tobacco companies saw opportunities for filtered cigarettes to lure smokers away from traditional products.
BAT was seeking to expand market share only by taking customers away from other popular brands, such as Red Ruby, he said.
BAT and other tobacco companies were "all competing for the same share of adult consumers," Mr Baig added.
But global brands will continue to face scrutiny for their marketing methods in less well-regulated countries. The London-themed event I attended may have been an example of a tactic that anti-smoking campaigners call "brand stretching". The red buses and London Underground paraphernalia did not feature the cigarette brand's logo, but it is likely that many associated the night's theme with the product that was being offered on each table. I certainly did.
GT-R, the club that hosted the event, could not be contacted for comment as Frontier went to print. Mr Baig said he was not aware of that club night but defended the use of cigarette dispensers and display cases. "Definitely for sure we would have had units with London in it like we do anywhere else," he said.
It all used to be so much easier. Long before the global tobacco treaty, when Mr Baig was an advertising man managing the BAT contract for his company, he had free reign to offer his client flashy television commercials and newspaper ads. Now, as he sat before a bubbling pot of vegetables and meat, he seemed nostalgic. "The good old days of tobacco marketing are miles behind!"  
Let's hope he's right.