People displaced by conflict in northern Shan State are hoping that the November 8 election will be their last in the camps they would rather not be calling home.
By HEIN THAR | FRONTIER
Nang Shen's back is bent and she needs a cane to walk, but the 90-year-old Kachin woman is blessed with good health and has a constant, radiant smile.
As we walked through the camp for people displaced by conflict, Nang Shen invited us inside the small, simple hut she calls home. A bed takes up most of the space. There is no other furniture. Photos decorate the wall.
"I've been here eight years," Nang Shen told us.
Her humble home is in an IDP camp for about 300 Kachin in the compound of a Kachin Baptist church at Kutkai town in northern Shan State. The facilities are basic: none of the camp's 52 households have their own kitchen or toilet. Meals are prepared in a hall built for common use.
The camp, known as KBC 1 – a reference to the Kachin Baptist Convention – is home to residents who fled Nan Mai village, about 50 kilometres west of Kutkai, in 2012 because of fighting between the Tatmadaw and the Kachin Independence Army.
Since arriving at the camp, Nang Shen has watched two grandchildren grow up and mourned the deaths of around 20 friends. Nang Shen said she misses Nan Mai and her comfortable home, but also regards her small hut as home, too.
"At first I felt so homesick, but later I came to understand that a shelter provided by God is a home whether it is big or small," the smiling centenarian said gently in Jinghpaw.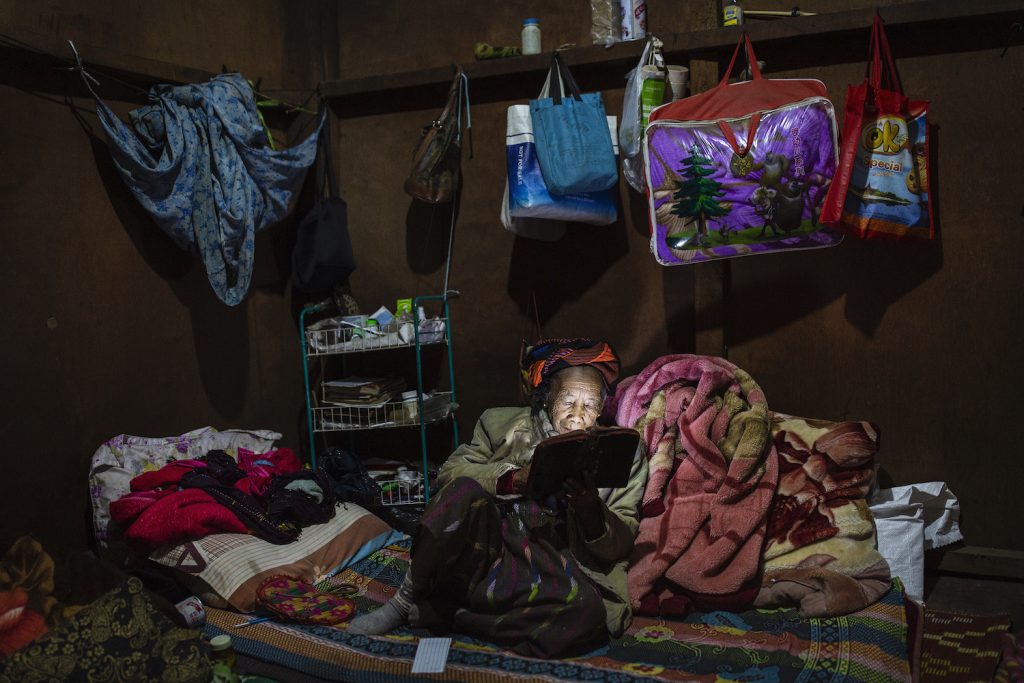 Life is difficult in the camps, particularly because residents have few opportunities to earn money. There are no jobs and not enough land for growing crops or raising animals. One of the reasons why they are eager to return home is to have a livelihood.
The approach of the November 8 election, and the prospect of new representatives and a new state government – has done little to generate optimism that residents of KBC-1 may soon be able to leave the camp, with its muddy lanes and cramped living spaces, where they struggle with daily expenses, and to return to Nan Mai village.
Previous experience has told them not to put much trust in politicians. IDP camps can attract election candidates like magnets because big crowds in confined spaces make for easy campaigning.
"Last election parties made many promises to us but candidates disappeared after the vote and none of the promises were kept," said Daw Chaung Nyan, the camp's spokesperson.
"No one came after the election."
Frontier visited three camps in Kutkai Township, including two housing Kachin and one for Ta'ang. The Kachin camp residents mostly voted for the Union Solidarity and Development Party, which won both the Pyithu Hluttaw seat and one of the two Shan State Hluttaw contests.
Both representatives, U T Khun Myat and U Myint Lwin, are leaders or former leaders of local militias aligned with the Tatmadaw. After the 2015 election, T Khun Myat – a close ally of former USDP leader U Shwe Mann – became deputy speaker of the Pyithu Hluttaw, and then took over as speaker from U Win Myint in 2018 when the NLD nominated him as president.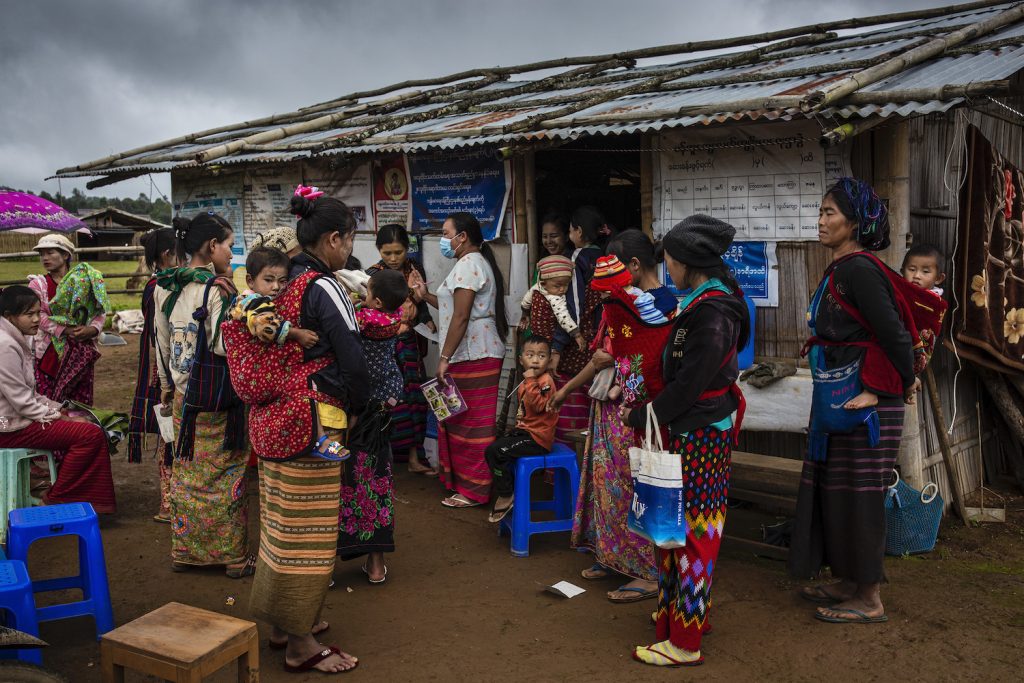 People living in the Ta'ang IDP camp told Frontier that they voted for the Ta'ang (Palaung) National Party, which won the Amyotha Hluttaw seat and the other state race.
But the residents all expressed disappointment that their representatives had done little for them, and they feel that they have been ignored.
"Most people do not want to vote, because no matter whom we vote for, they will do nothing for us," said Daw Ao, a Ta'ang, who manages the Pan Ku IDP camp, also in Kutkai. The camp was established in 2013.
Frontier could not reach the elected lawmakers for comment.
It's not that the authorities have overlooked IDPs completely. Since 2018, the government has been working on a strategy to close IDP camps across the country in consultation with humanitarian partners, and launched negotiations with ethnic armed groups to enable IDPs to return to their home villages.
However, the plan is yet to be completed and some resettlement activities have been controversial, deepening mistrust between the government, military, armed groups and communities.
As of April 30, there were about 96,000 people living in IDP camps in Kachin State and 9,600 in Shan State, show figures from the United Nations Office for Coordination of Humanitarian Affairs.
U Soe Naing, the director of Shan State's Department of Disaster Management, said the security situation meant no IDPs in Shan have been able to return home. Most of the IDPs are Kachin and Ta'ang who left their homes between 2011 and 2014, he added.
Soe Naing said that the government planned to begin resettling IDPs in Shan State in 2021, starting with about 1,000 residents from five camps in Kutkai early in the year.
"Budgets have been approved and the instructions are to start in early 2021," said Soe Naing.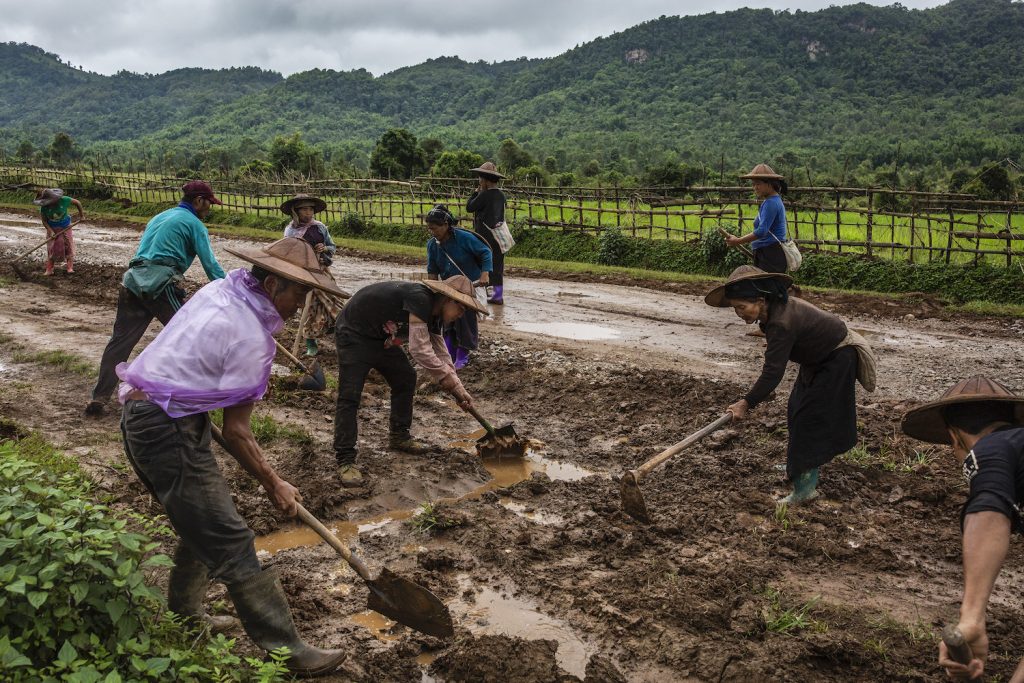 Although some IDPs will be resettled in their home villages, this will not be possible for all, as their villages were destroyed, are dangerous because of landmines, or their land has been occupied. New sites will be needed, as well as resources to develop them.
Soe Naing said the incoming lawmakers will have an important role to play, in terms of working with the government, IDPs and other stakeholders to make the process a success. Lawmakers, in particular, can push the government to allocate funds to improve local infrastructure or assign government staff to schools and medical facilities.
"The role of regional MPs is important here. Although the ministry is responsible for resettlement, MPs can work to create a better future for the IDPs," Soe Naing said, adding that such cooperation was missing in the past.
Although election hopefuls are yet to begin visiting IDP camps in northern Shan, a caravan of candidates making many promises is likely when campaigning officially begins.
With the government's resettlement plan apparently moving forward, some IDP camp residents said they'll be demanding more from prospective representatives when they tour the camps during the campaign.
"We are worried about whether the new location will be suitable for us … actually, relocating is not a simple job – many things need to be done. And if it doesn't go well, who will take responsibility for it?" said Chaung Nyan, a spokesperson for the KBC 1 camp.
"We need a candidate who will really represent us, who sympathises with us and who can speak for us in the hluttaw," she said.
The elderly Nang Shen lives in one of the five IDP camps whose inhabitants are due to be resettled next year.
Whether the resettlement can proceed successfully remains unknown, but Nang Shen is hopeful of moving to a new and better home – one that she will regard as another shelter provided by God.