Lessons learned from Thailand suggest that strict environmental controls on Myanmar's three big special economic zones will avoid serious pollution and public health problems in the long term.
Words & Photos BRENNAN O'CONNOR | FRONTIER
Of the long list of challenges inherited by the new government when it took office in April, among the most expensive and ambitious are the special economic zones planned for Yangon and on each side of the country, on the Indian Ocean.
Conceived when Myanmar was still under military rule, the three multi-million-dollar SEZs – at Thilawa in Yangon Region, Dawei in Tanintharyi Region and Kyaukphyu in Rakhine State – have faced accusations of land grabbing and a disregard for transparency.
The government is reviewing plans for the SEZs, U Hanthar Myint, a member of the National League for Democracy's economics committee, told Frontier.
"Our policy is to resolve the issues as amicably as possible, i.e., by giving reasonable compensation [to residents] and following the EIA [Environmental Impact Assessment] guidelines."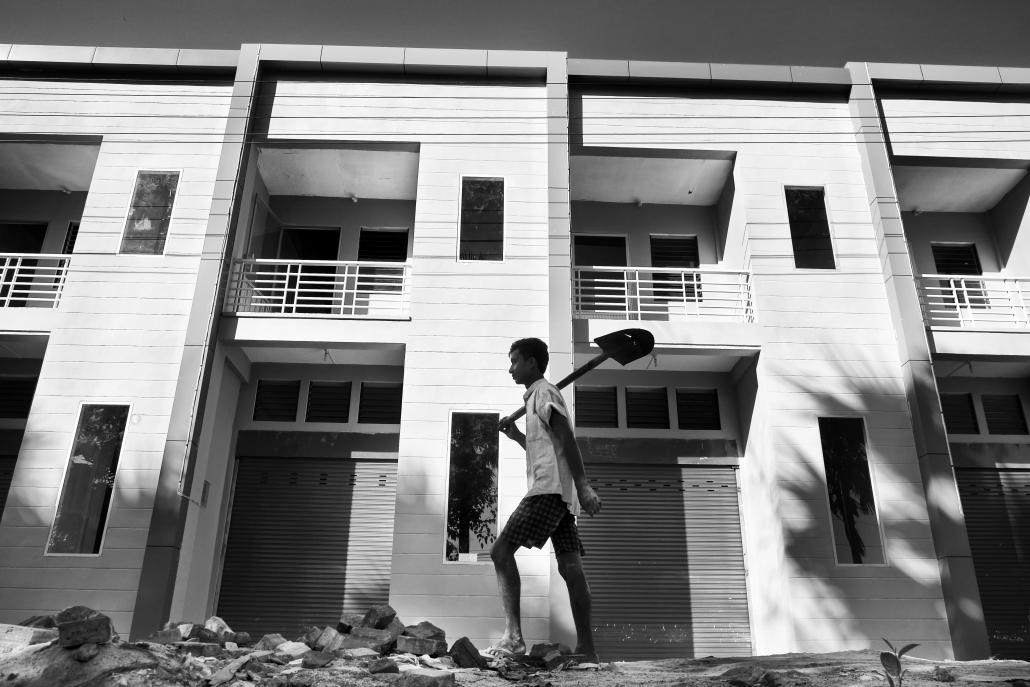 Of the three projects, only Thilawa, about 25 kilometres southeast of Yangon, has begun commercial operations following the completion of its 400 hectare first phase last September. The project, a joint venture between Myanmar and Japan, will cover 2,400ha when completed.
Speaking on behalf of the Dawei Development Association, a grassroots community coalition opposed to plans for the SEZ in the regional capital, Bo Bo said investors had been stalling at all three projects.
"They are waiting for protection in terms of law and regulations before they invest. So far they just put [down] some money and hold the opportunity," Bo Bo said. Japanese companies have invested heavily in the first phase, with 49 percent, but in the second phase they have only committed to 262ha, or 37 percent of the available 700ha, he added.
"It's very little because they think this is very high risk because of the land problems. The compensation for the 400 hectares is not being addressed," he said, referring to Thilawa.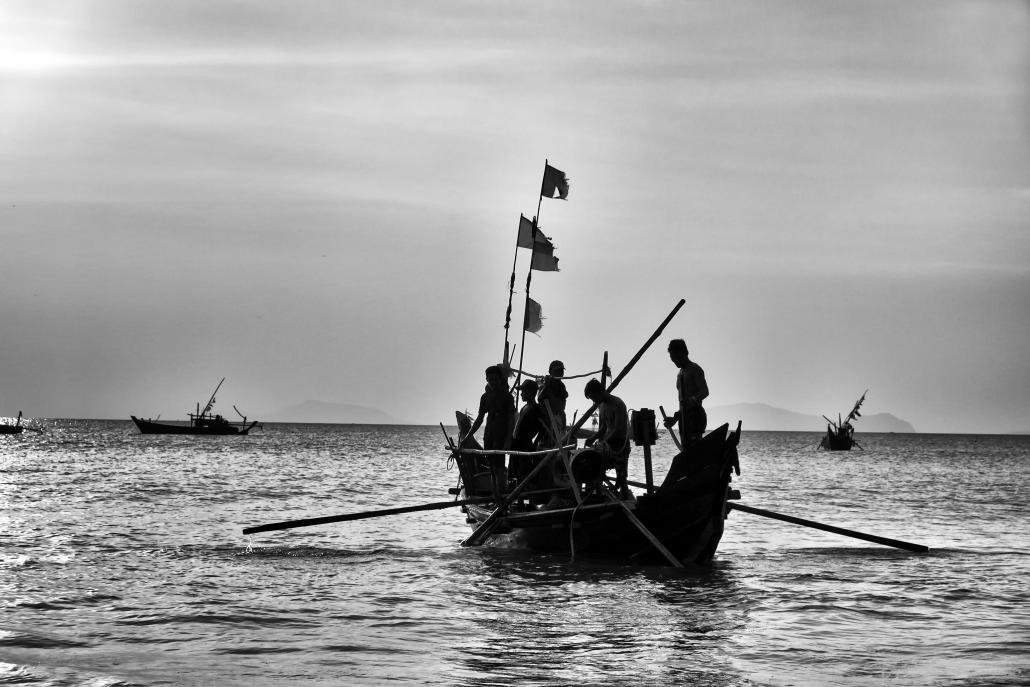 Bo Bo said Bo Bo said 68 out of 81 affected households were relocated to an inadequately prepared site. Thirteen of these affected households were located inside the area of the first phase.
He said that two years after relocation, their drinking water was still dirty, there were problems with sewage disposal, they had lost their livelihoods and had little compensation money left. As a result, some had sold their properties and moved to areas where they could secure regular employment, said Bo Bo, who is also Myanmar campaigns deputy director of Earth Rights International, an NGO based in the United States that campaigns on human rights and environmental issues.
"In the kind of environment Burma is in, with weak laws and regulations, it is impossible for these kinds of special economic zones to be beneficial to the local communities," he said.
Frontier tried unsuccessfully to seek comment by email from U Set Aung, chairman of the Thilawa SEZ management committee.
The committee's website mentions some grievances of villagers affected by the project, including relocations and compensation. The website said the relocation and resettlement of what it called "project affected persons" were the responsibility of the Yangon Region government but that steps had been taken to ensure that procedures adhered "as much as possible to international practices".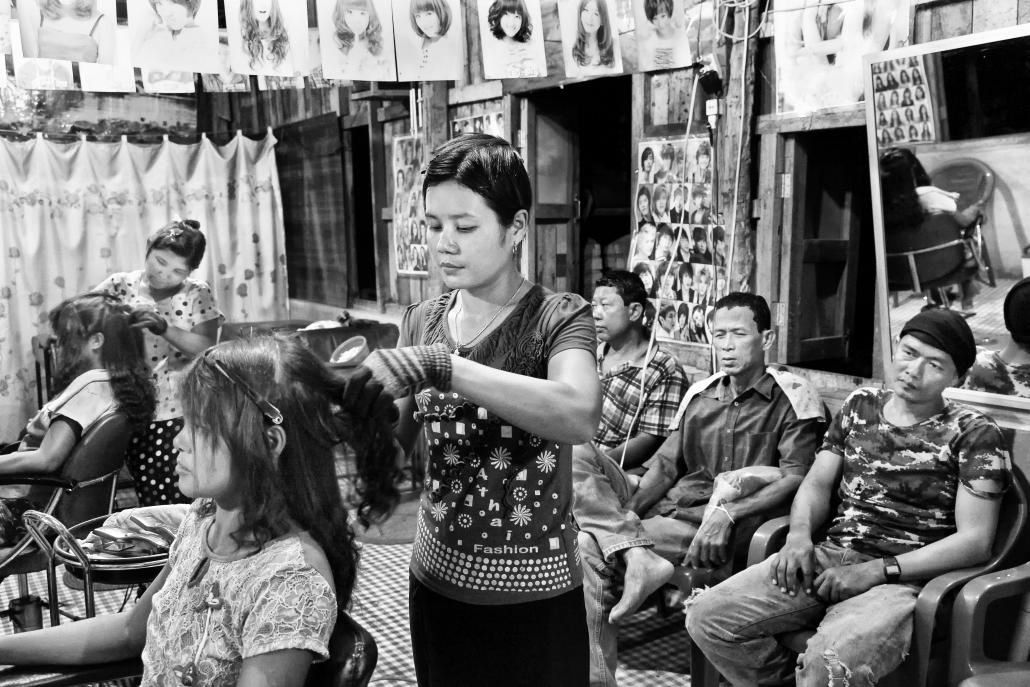 The website said this had been "successful to a great extent despite misunderstanding in some areas". This was a reference to villagers who had received compensation but wanted more money for their properties.
The website was critical of a press release issued by the Thilawa Social Development Group, a grassroots organisation, which had claimed the government failed to adequately compensate land owners.
"Some people always want the amount of compensation far more than what it should be without having any concrete justification," it said, and accused the TSDG of complaining about "everything" without having "any evidence and justification."
Employment was offered at higher than prevailing rates "but only some PAPs accepted the job offer, others did not accept and continued drinking and gambling," the website said. It said that when the management committee called in February 2014 for expressions of interest in jobs on the project site, only seven villagers responded.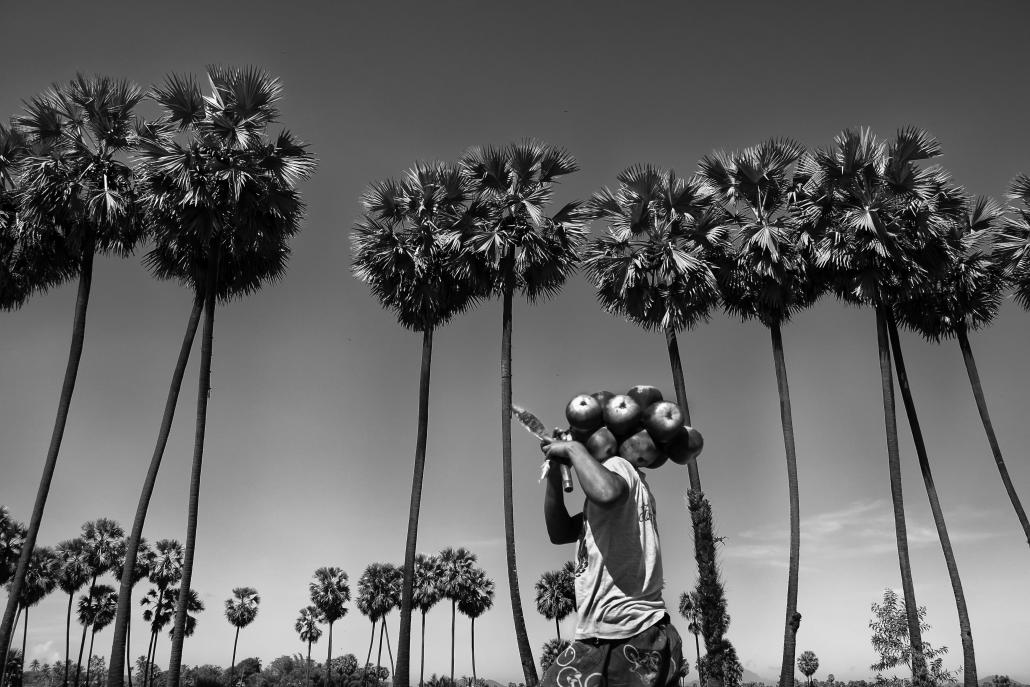 In 2014, the Japanese government's overseas aid agency, JICA, told the American broadcaster Fox News that the muddy drinking water at relocation sites was the likely result of wells being dug in haste and that it was working closely with local government to resolve the problem.
The management committee website said the housing into which PAPs were relocated was in most cases of better quality than their original homes and that the problems with well water and pumps had been resolved by April 2014.
Bo Bo said the Dawei SEZ provided an opportunity to ensure that affected communities had no reason for grievances.
"We still have time to make a better outcome of this project with better rules and regulations and a better understanding of the communities," he said. The SEZ, on the Andaman Sea coast, is in its initial development phase and will be one of the biggest industrial zones in Southeast Asia when it is completed.
A memorandum of understanding was signed between the Thailand and Myanmar governments in 2008 but the project has been delayed many times due to funding difficulties. In 2015, Japan agreed to join the project, a move that in theory should provide much-needed capital to complete the SEZ. There's a 160-kilometre road linking the SEZ with the Thai border but it is yet to be paved. Work has barely begun on the project's main feature, a deep-sea port expected to rival Singspore.
Bo Bo does not believe the project will be completed according to its current plans.
"For the new government, they will not allow any new investors before the past problems are addressed. There are no clear legal procedures on confiscation and compensation… from the village level all the way to the national level, all were corrupt. This is mostly a failure of the government," he said.
Hanthar Myint said President U Htin Kyaw had "promised the Thai finance minister that the plan will go ahead", adding that the Tanintharyi regional government was trying to resolve related issues.
The third SEZ is planned for Ramree and Madae islands at Kyaukphyu, Rakhine State. In a contentious decision that critics say lacked transparency, the former U Thein Sein government awarded the main tender to the state-owned China International Trust and Investment Corporation before leaving office. In common with the other two projects, Kyaukphyu also involves a deep-sea port and a big industrial zone.
A report this year by London-based consultancy, BMI Research, said the project's success was at risk from religious tension in Rakhine between Buddhists and Muslims, environmental concerns and opposition to Chinese investment.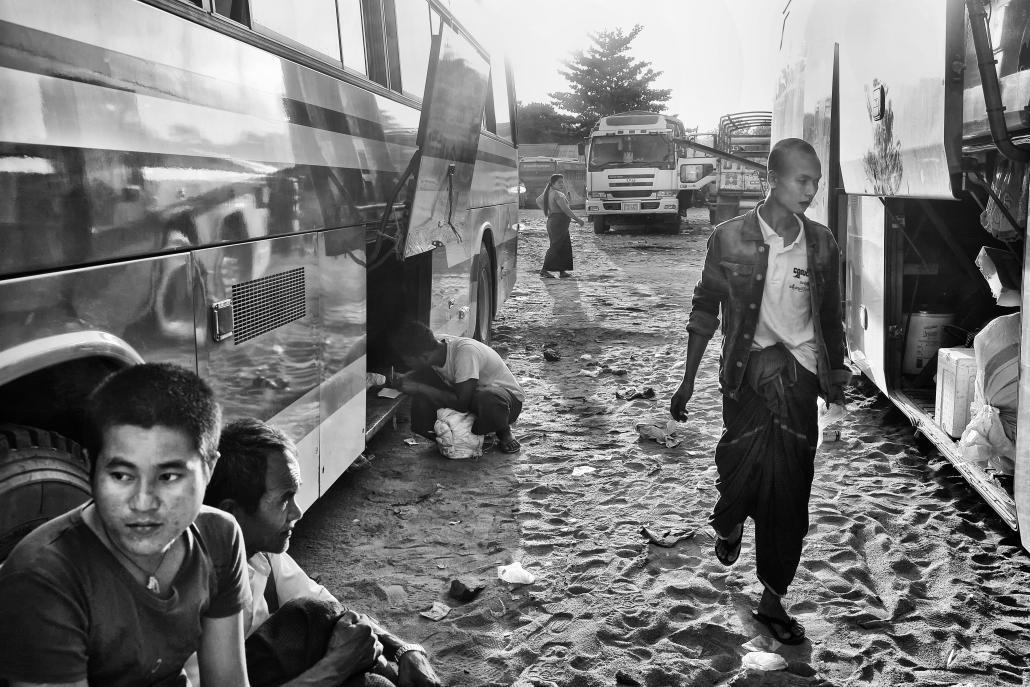 Mr Anselm Feldmann, a German completing a PhD on the Dawei SEZ as part of the International Development program at Birmingham University in Britain, said there were parallels between the Tanintharyi project and the Map Ta Phu industrial estate established in Rayong Province on Thailand's eastern seaboard in 1990.
Before focussing on Dawei, Feldmann completed a master's thesis titled Discourses of Development: The Spatial Struggles of Civil Society in Map Ta Phut as part of the Sustainable Development program at Chiang Mai University.
"The experiences with Map Ta Phut were terrible," said Feldmann. "There was massive pollution happening. You had lots of toxins in the air, in the soil, in the water [like] mercury. Cancer rates were some of the highest in Thailand," he said.
In 2003, studies by the Thai National Cancer Institute found that Rayong Province had the country's highest rates of cervical, bladder, breast, liver, nasal, stomach, throat and blood cancers.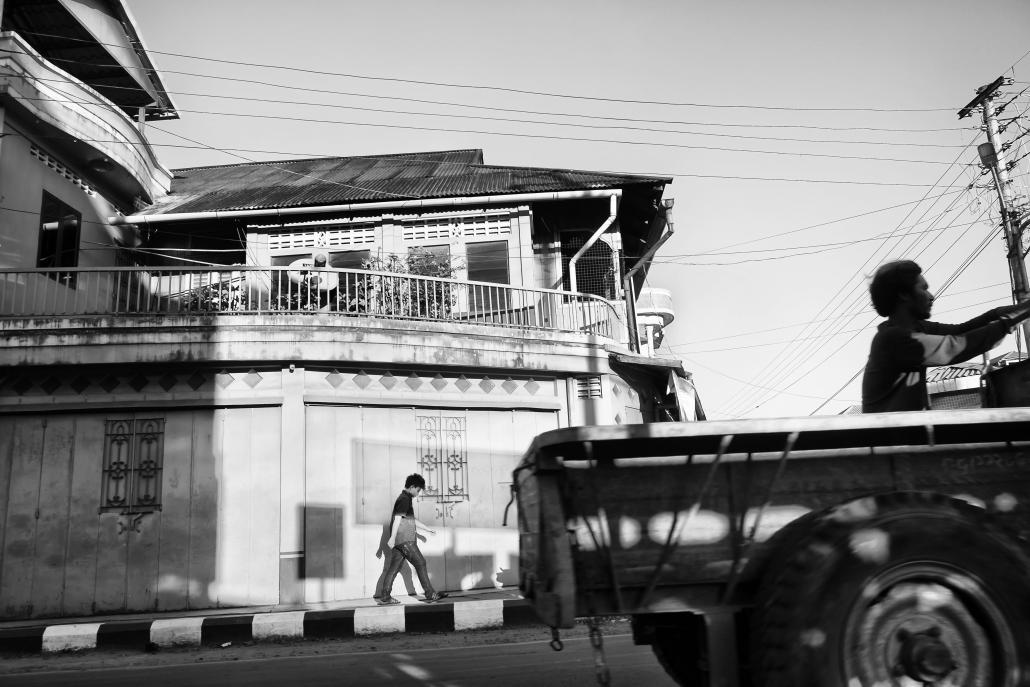 The area also had Thailand's highest rates of teenage suicide and HIV/AIDS, along with a serious drug abuse problem, said Mr Suphakit Nuntavorakarn in a chapter for a book published in 2008 about development issues in Thailand.
"These are consequences that you do not usually consider with industrial estates," Feldmann said. In 2007, there were plans to expand operations at Map Ta Phut, but a change in the law meant that EIAs had to be conducted before work could begin.
"They [environmental groups and members of the community] went to the Administrative Court and actually won this case. All of these projects were on hold until they had proper hearings and EIAs. That was a huge shock for the industries," said Feldmann, adding that the delay in implementing their plans cost the companies involved millions of baht.
A four-party panel chaired by former Thai prime minister Mr Anand Panyarachun that included representatives from the government, industry, academics and community leaders determined that a list of eighteen different activities would be reviewed.
The government made an executive decision to reduce the list to eleven activities that required close monitoring. In the end, many were unhappy, he said. The community was "outraged" that the list was reduced and Japan External Trade Organization wanted all items to be reviewed so it would not come under scrutiny down the line.
A new plan was formulated for "dirty industries" to move to Dawei, Feldmann said. In a weekly address in late 2010, former Thai prime minister Mr Abhisit Vejjajiva said: "Thailand needs to diversify its development strategy and stop relying so much on heavy industry. I don't think people want it in their backyard… some industries are not suitable to be located in Thailand. This is why they decided to set up there," he said, referring to the Dawei project.
The plans for Dawei are eight times bigger than Map Ta Phut, said Feldmann. "There are a couple of arguments that you could make for industrialisation for Myanmar in general. The one thing is you want to reintegrate the migrant work force that is working in Thailand, and get them into jobs in Myanmar [and] reintegrate [them] back into the Myanmar economy. Therefore you need to have jobs, certain kinds, but petro-industries are not necessarily the way," he said.
As most Dawei residents are unskilled, Feldmann suggested that it was "better to start with some kind of labour intensive works to actually get these people into the work forces and provide jobs." Thailand has the most to gain from Dawei, because oil from the Middle East could be processed at the SEZ before being sent to Bangkok by train or pipeline, according to the original plan. This would mean enormous savings in time and money compared to shipping oil to Thailand via the Malacca Straits, Feldmann said.
Most of the groups opposing the Dawei SEZ have focussed on land rights issues, but Feldmann said the concept of pollution was new to many of them.
"These [environmental concerns] need to be addressed now by laws, not later when [the projects] are already put in place," he said. The groups may be able to get better compensation rates from developers to address concerns about land, but it was also important to address the long-term environmental impacts these types of industries will have for future generations.
"That is exactly what happened thirty years ago in Map Ta Phut."
Top photo: A girl walks along a beach at Dawei near the special economic zone project site. (Brennan O'Connor / Frontier)