Sport in Myanmar needs more financial support and professional coaches to give opportunities to more athletes.
By NATALIE WONG | FRONTIER
Photos MARO VERLI
WITH the Olympic Games opening in Rio de Janeiro next month and Malaysia hosting the Southeast Asian Games in August 2017, the development of sport is on the minds of many in Myanmar. The training of elite athletes is critical for the development of sport but is Myanmar doing enough for them?
As part of the National League for Democracy's decision to reduce the number of ministries, earlier this year the Ministry of Sports was merged with the Health Ministry to create the Ministry of Health and Sports.
To support the training of talented young athletes, in 1995 the Ministry of Sports opened the Institute of Sports and Physical Education at the Kyaikkasan Grounds, the site of a former racecourse, in Yangon's Tarmwe Township. Each morning the sprawling complex is filled with young athletes participating in sports ranging from wushu, a traditional Chinese martial art, to football, to swimming.
There are now four such institutes throughout the country, at Mandalay, Taunggyi and Mawlamyine, as well as Yangon, where nearly 3,000 talented young athletes are receiving professional training.
Each February, the ISPEs arrange a talent scouting program to identify young athletes with potential who are given the opportunity to attend one of the institutes.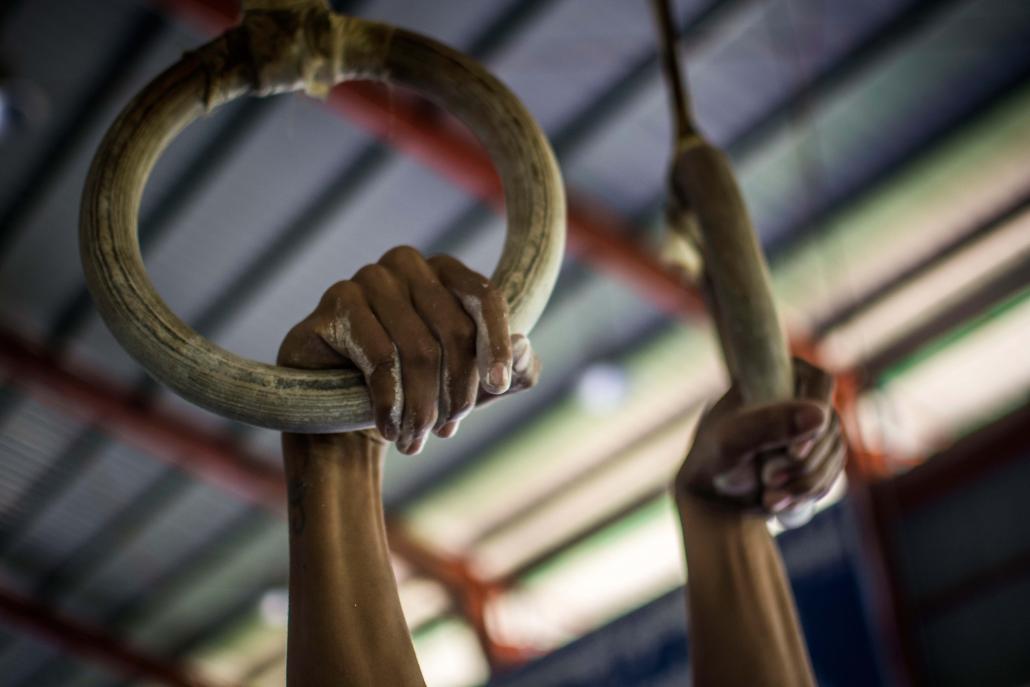 The institutes begin training youths at the age of 14 and the students complete their education when they reach 17, or Grade 11. Training is provided across 33 sports, ranging from track and field to martial arts.
Rather than focusing on helping the students to excel in their respective sport, they also receive assistance to perform well in their academic studies.
"We try to get a balance between their schoolwork and sports," said U Khin Maung Lwin, the joint secretary general of the Myanmar Olympic Committee.
The MOC aims to open an ISPE in every state and region. Plans were unveiled last year to open institutes at Monywa and Loikaw.
The Ministry of Health and Sports is also planning to open a university of sport in Nay Pyi Taw to provide talented young athletes with a tertiary education. It also hopes to open similar universities in Yangon and Mandalay.
Khin Maung Lwin said that if ISPEs could be established throughout the country it would not be necessary for young people to leave their home states or regions to receive professional training.
"In some regions, there are people who are good at sports but they cannot come to an ISPE because their parents don't want them to go," he said
But who will train them? Khin Maung Lwin acknowledged that a shortage of qualified coaches was a big challenge.
To help raise the standard of coaching in Myanmar, the ministry has been sending them to other countries in Asia to receive professional training.
China, a nation with an impressive record in sporting achievement, has provided training — including in wushu, in which Myanmar excelled at the Southeast Asian Games it hosted in 2013, topping the medals table, with five gold, five silver and five bronze. Myanmar performed strongly in the same sport at last year's SEA Games in Singapore, winning three gold, three silver and a bronze to finish fourth on the medals table.
Other coaches have been sent to South Korea to receive training in taekwondo.
There is another reason for Myanmar's strong record in wushu, and also in judo, in which it finished second on the medals table at the 2013 SEA Games and third in Singapore last year.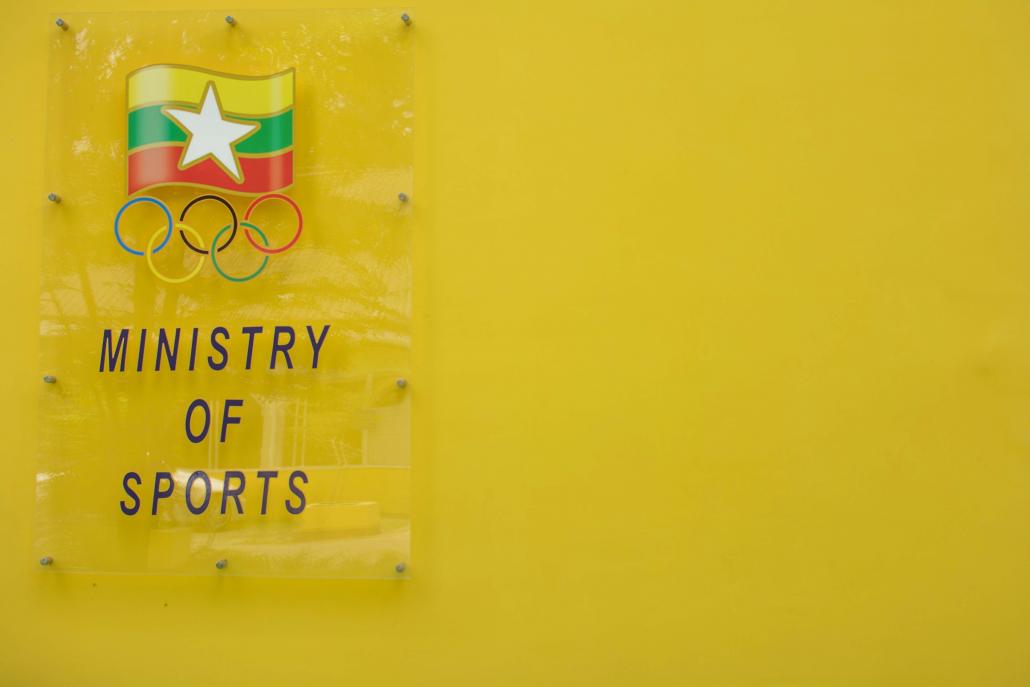 Martial arts are in the blood of Myanmar people. Myanmar traditional boxing and self-defence sports have helped its athletes to achieve prominence at an international level.
"Individual events are much easier than team sports," Khin Maung Lwin said.
Mention sport in Myanmar and most people think of football. As Khin Maung Lwin said, "This is our national sport."
Myanmar enjoyed a golden age in football 50 years ago when the national team won every major Southeast Asian championship between 1965 and 1973.
Myanmar's legions of football fans are delighted with the improving performance of the national team after enduring disappointment for most of the past 40 years, mainly because spending on sport was neglected under military rule.
U Okocha, media officer of the Myanmar Football Federation, said the "lack of infrastructure and financial background" were impediments to the development of the sport.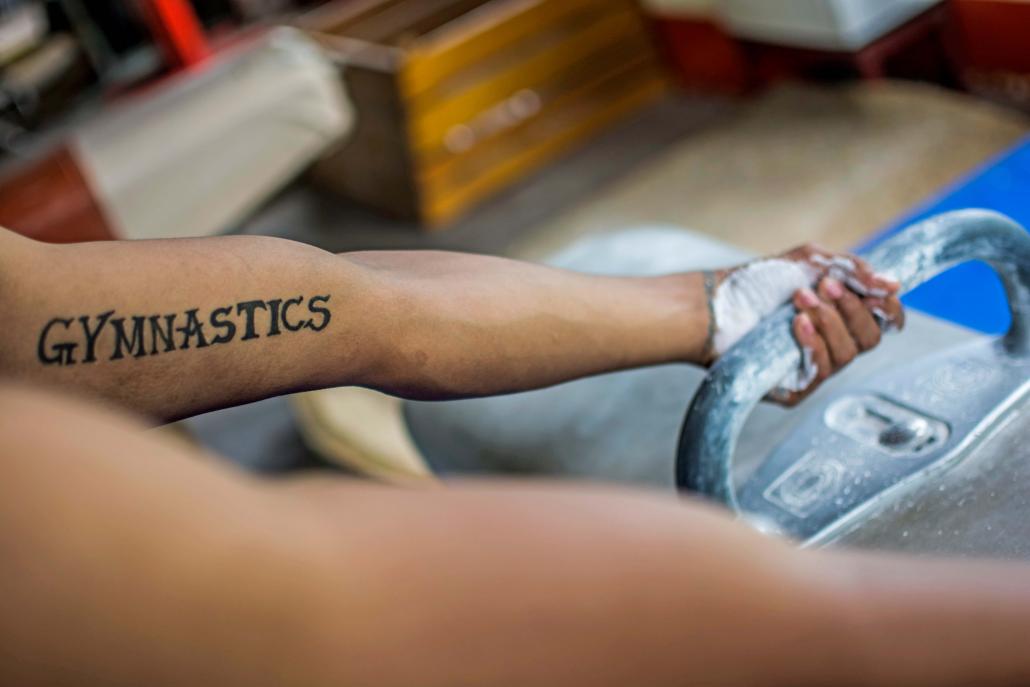 There are three private football academies in the country and all operate with financial support from Myanmar National League club owners.
Every year, the Mandalay Football Academy and Pathein Football Club help the MFF to scout for promising young talent.
The MFF also plans to open a Yangon Football Academy at the end of this year.
Okocha agrees that the sporting sector needs more human resources. Apart from athletes and coaches, there is a need for technicians, as well as marketing, media and scouting specialists and other professionals, to help sport develop and improve in Myanmar.
The MFF is working with the Ministry of Health and Sports as part of an effort to take football standards to a higher level.
Meanwhile, excitement is growing among football fans ahead of the ASEAN Football Federation Championship, which will be co-hosted by Myanmar and the Philippines at the end of this year. It has been a long-held dream of Myanmar fans to see the national team win the Suzuki Cup, but it faces formidable opponents. Its best achievement in the competition was finishing fourth in the 2004 event co-hosted by Malaysia and Vietnam.
The national women's team has better prospects in the AFF Women's Football Championship opening in Mandalay later this month: it won the tournament in 2004 and 2007 and was runner-up in 2011, 2012 and 2015.
But what of other sports? Basketball, which is popular in many countries, seems to be neglected in Myanmar.
U Maung Maung Myint, vice president of the Myanmar Basketball Federation, knows that he cannot match the prominence of football and is focusing his efforts on promoting the sport.
"We have been left far behind in many areas due to the past mismanagement and system malfunction," he said.
The main challenge for developing basketball is a lack of money. The MBF has never received any financial support from the government and it relies on its own budget. The limited popularity of the sport means that the MBF has been struggled to attract sponsorship.
This has meant it cannot even provide enough training for players, much less the funds for long-term coaching, to nurture the development of talented young basketballers.
"With a limited budget, we can only make limited moves," Maung Maung Myint said. He said that despite it not being difficult to scout talent to play basketball, a challenge is encouraging promising young players to retain an interest in the sport.
Basketball is not alone in needing financial support from the government. There are more than 40 sport federations under the Myanmar Olympic Committee, but none receives an allocation in the government's annual budget.
Despite many challenges, the sporting sector is slowly developing. Sport other than football is attracting increasing attention and there will be intense interest in the performance of the nation's athletes at the SEA Games in Malaysia next year.
"I can say that Myanmar sports is coming up now," said Khin Maung Lwin.