Why has Suu Kyi continued to back US sanctions against Myanmar?
Are sanctions against Myanmar still a meaningful policy instrument? The United States government seems to think so. On May 18, President Barack Obama renewed an executive order that deems Myanmar an "unusual and extraordinary threat to the national security" of his country, a curious legal fiction used to justify the US Treasury's authority to issue and enforce sanctions over selected Myanmar citizens and business entities.
Myanmar's new government seems to think so, too. At a joint news conference in Nay Pyi Taw on May 22 with US Secretary of State Mr John Kerry, Foreign Minister Daw Aung San Suu Kyi said she welcomed the "scrutiny" of the sanctions regime. "If we are going along the right path all sanctions will be lifted in good time," she added.
Behind the scenes, it is reasonable to suspect her government has expressed more fulsome support for retaining sanctions. As some tycoons still on the US Treasury's Specially Designated Nationals list have thrown their support behind Suu Kyi, and at least one has funded parliamentary training for her National League for Democracy's neophyte lawmakers, it would be impolitic to say as much in public.
Officials have stressed that the US Treasury's Office of Foreign Assets Control, which administers executive sanctions, makes administrative decisions about removing individuals from the SDN list away from political considerations. That may be true, but the compilation of the list is far from apolitical.
Leaked US State Department cables from 2007-8 show that the Treasury reliably abided by recommendations from the US embassy in Yangon to add individuals to the list. Few analysts believe that the remaining congressional and executive sanctions would be retained if Suu Kyi requested their abolition. The Burma lobby in the US Congress, headed by the powerful Republican Senate leader Mr Mitch McConnell, has reliably outsourced its Myanmar policy to her in the past; there is nothing to suggest that her opinion carries any less weight now.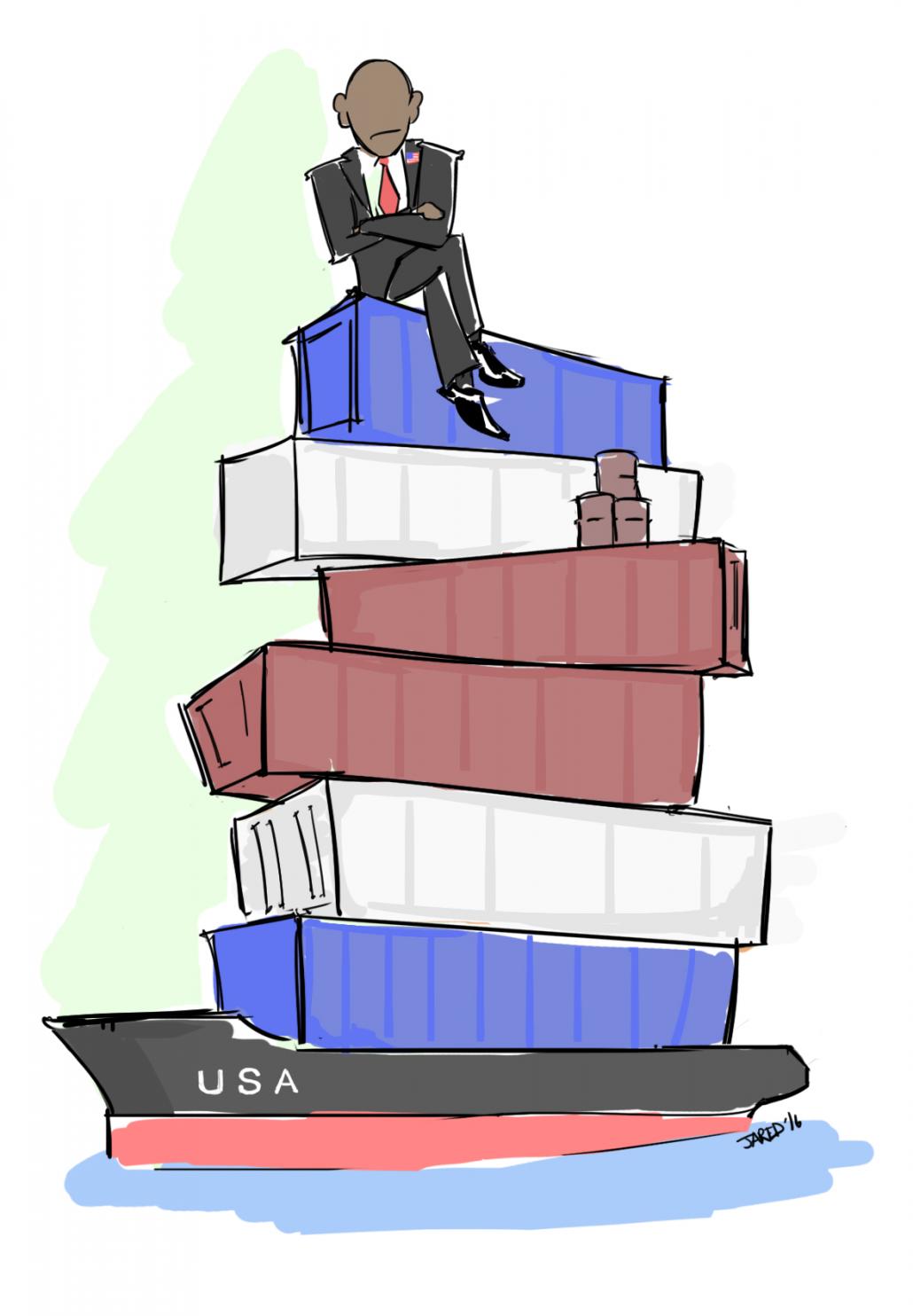 To return to our question: Are sanctions still justified? The 2008 JADE Act has not stopped former junta leader U Than Shwe and military-owned conglomerate Union of Myanmar Economic Holdings Limited from reaping massive profits from the multibillion-dollar jade trade. Restrictions on the arms trade have not stopped Senior General Min Aung Hlaing's recent procurement drive, and after recent overtures at the Russia-ASEAN summit in Sochi, the Tatmadaw is likely to benefit from Russia's ostentatious push to establish itself in the region.
Treasury's proscriptions against tycoons have not dislodged them from their commanding status over the economy and its SDN list is not being updated quickly enough to provide certainty to the US business community. Sanctions against senior members of the former military regime seem redundant now that the new government has definitively ruled out any form of transitional justice to account for the junta's countless human rights abuses.
This is not to deny the historical effectiveness of the sanctions regime. It will be years before the argument is settled, but there is a case to be made that the sanctions levied in 2007-8 helped to expedite Myanmar's return to (nominal) parliamentary democracy. OFAC's delisting process has also likely encouraged business leaders to operate with at least some degree of prudence and transparency, even if business practices in Myanmar fall well short of global standards.
If the existing sanctions architecture is to remain largely in place for another 12 months, the delisting of the Myanma Economic Bank and several other state-owned enterprises should at least be applauded. The decision gives certainty to the nascent Yangon Stock Exchange, in which MEB has a 51 percent share, which as a result of its extensive disclosure requirements is the best champion for corporate transparency in the country.
What is needed now is a broader and more radical application of transparency. With the NLD government in power and at least some tycoons on the SDN list not deigning to petition for their removal, the time is drawing near for the US to hand over the baton.
The jade industry should be included in Myanmar's candidacy for the Extractive Industries Transparency Initiative. Regular financial disclosures and annual reports should be mandatory for every large enterprise. Business leaders should no longer be feted as they were at the previous government's ludicrous gala events to praise the country's largest taxpayers, as if taxation was an act of beneficence rather than a moral and legal obligation. In politics and in business, sunshine is always the best disinfectant.
This editorial originally appeared in the May 26 issue of Frontier.