With Western banks largely forced to watch from the sidelines, their Asian rivals are moving full steam ahead in Myanmar.
By PETER JANSSEN | FRONTIER
AT the CB Bank branch in the Thilawa Special Economic Zone near Yangon, there's a dedicated "Japan desk", where an employee of the Bank of Tokyo-Mitsubishi UFJ (BTMU) sits to handle any Japanese corporate business that comes their way.
The Japanese bank's presence at Thilawa is no accident. The SEZ has already attracted about 70 companies, more than half of them Japanese. CB Bank chairman U Khin Maung Aye, meanwhile, is vice chairman and a major shareholder in Myanmar Thilawa SEZ Holdings, which recently listed on the YSX.
BTMU, the investment bank of Mitsubishi UFJ Financial Group (MUFG), is one of nine foreign banks that received the first tranche of licences to open branches in Myanmar. Central Bank of Myanmar rules means these licence-holders can only deal in wholesale banking – that is, lending to foreign companies or Myanmar banks.
But because of Thilawa's SEZ status, BTMU is permitted to do a range of other activities there, such as arranging insurance policies for Japanese companies to facilitate their investment in the zone. Meanwhile, CB Bank engages in retail banking, offering ATM and debit cards for Japanese expatriates at the SEZ.
This is one element of the strategic partnership between BTMU and CB Bank, one of Myanmar's largest private banks. Both have taken out office space at the Union Financial Center (UFC), a new office tower in downtown Yangon, where CB will soon establish its headquarters. "With MUFG we work closely when it comes to Japanese corporations who want to come and invest in Myanmar," said U Kyaw Lynn, chief executive officer of CB.
BTMU and CB are not alone in setting up a strategic partnership. Sumitomo Mitsui Banking Corp (SMBC), another Japanese megabank, has established a similar relationship with KBZ Bank, Myanmar's largest private bank.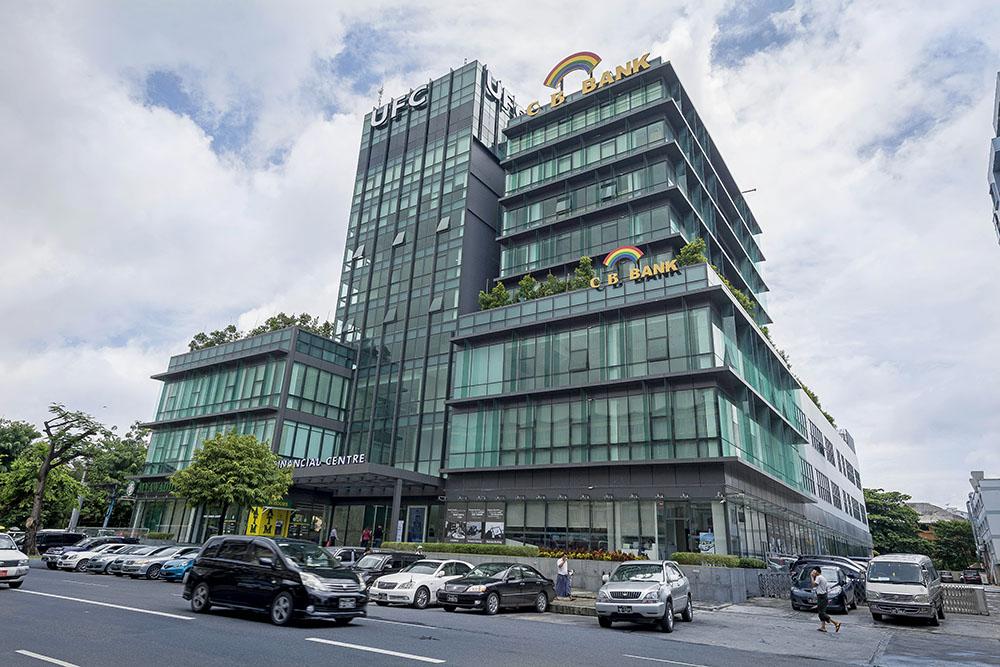 BTMU and SMBC received their licences in October 2014, along with Oversea-Chinese Banking Corp (Singapore), United Overseas Bank (Singapore), Bangkok Bank (Thailand), Industrial and Commercial Bank of China (China), Maybank (Malaysia), Mizuho Bank (Japan) and the Australian and New Zealand Banking Group (Australia). All nine opened branches last year. On March 6, the central bank granted four more branch licences to the State Bank of India (India), Bank for Investment and Development of Vietnam, E SUN Commercial Bank (Taiwan) and Shinhan Bank (South Korea.)
The list is dominated by Asian banks for a reason: US sanctions. While the US Treasury removed Myanmar's four state-owned banks from the Specially Designated Nationals (SDN) blacklist in mid-May, many individuals and companies remain. As a result, ANZ, which prides itself on its regional network of branches in Asia, was the only Western bank to even apply for a licence. The rest felt compelled to watch from the sidelines.
"Unfortunately the fact remains that there are still over 100 individuals and companies on the list," said Ms Tina Singhsacha, chief representative of Standard Chartered Bank's Myanmar representative office.
The sanctions are particularly irksome for banks seeking to do business with local companies, since any company in which an SDN-listed firm or individual holds more than 50 percent equity is automatically blacklisted too. One example is the Yangon Stock Exchange: until Myanma Economic Bank was removed from the SDN list in May, the YSX was considered subject to sanctions as MEB held a 51 percent stake.
"The rules mean there could be 1,000 more companies who are deemed sanctioned but are not on the SDN database," Singhsacha said.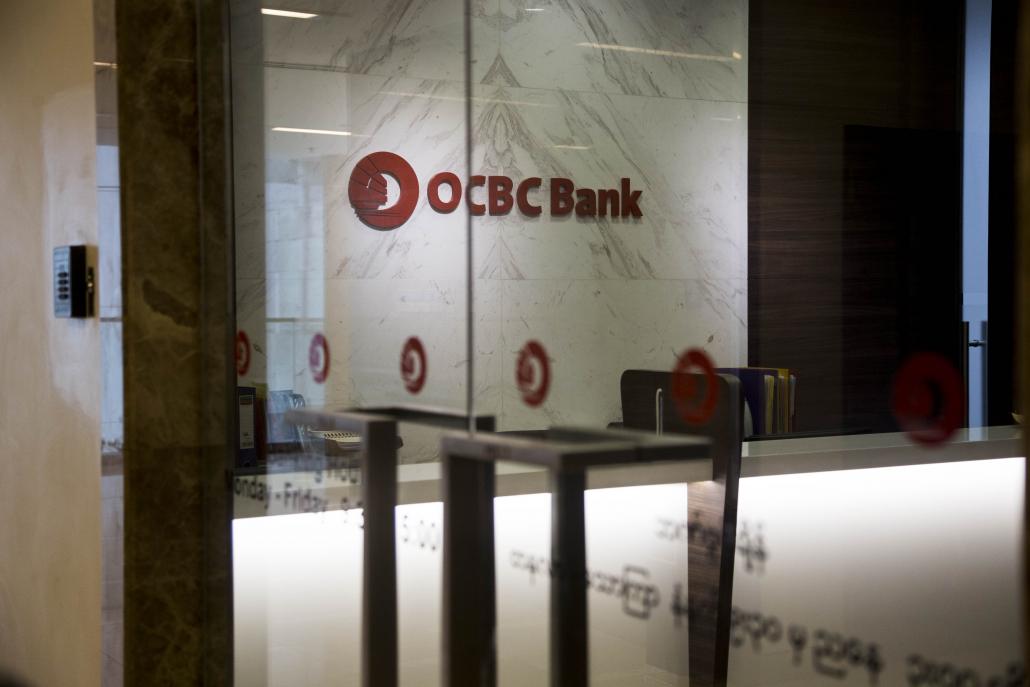 Standard Chartered was one of the original foreign banks to have a presence in Myanmar during the colonial era. While US sanctions have discouraged it from applying for a branch licence, it has set up a representative office in Yangon. This enabled it to participate in a consortium that provided the first project financing for the telecom sector last year. "Having over 150 years of history with the country, we want to be here for at least another 150 years," Singhsacha said.
Even with a bank branch licence, operating in Myanmar under US sanctions is not easy. In theory, ANZ Bank should be sitting pretty to snap up corporate banking from all the Western companies looking to Myanmar as a new investment opportunity. But ANZ, which opened its branch in October, has gained a reputation for being Myanmar's most cautious foreign bank. It is sticking to servicing clients it already has relations with abroad.
"We are one of the more conservative banks in Myanmar compared with the other banks," said Rajesh Ahuja, CEO of ANZ's Myanmar branch. "At this stage, we are primarily supporting our ANZ network customers. This will enable us to effectively manage sanctions [and anti-money laundering] risks. However, we understand that this does restrict the overall opportunity for us."
All the foreign banks granted licences were told that the central bank would consider allowing them to provide loans directly to Myanmar corporates within 24 months, industry sources said. Foreign bank lending to leading Myanmar companies would still be contingent on these companies meeting international lending standards, which would generally require significant improvements to their financial accounting and tax compliance.
To give some idea of the potential market, bank sources says there are at least 150 companies that could potentially list on the Yangon Stock Exchange within the next five years. But because of fears they could inadvertently violate US sanctions, Western banks are unlikely to do business with them. Instead they offer a great potential client base for Asian banks, particularly those from the Association of Southeast Asian Nations, which are trying to deepen its regional banking ties.
Myanmar has already granted licences to five banks from the ASEAN region and more are expected to enter the market. The ASEAN banks are following their corporate clients to Myanmar, which is likely to rank as the region's fastest-growing economy for some years to come.
"Being the only bank with a presence in all the 10 ASEAN countries, we have the competitive edge to link corporates from ASEAN and beyond into Myanmar," said Mr Abdul Malek Mohd Khair, country head of Maybank Yangon.
In the past, it was the Western banks that brought experience in areas such as project finance to an emerging economy like Myanmar. Nowadays, some of the regional banks are up to the task.
"Given that Maybank Group has experience in areas such as power and utility, oil and gas, transportation and telecommunications, Maybank Yangon is able to leverage on the group's inherent strengths to provide advisory services to develop project financing structures or help raise capital required via regional equity markets or debt markets for corporate clients," Abdul Malek Mohd Khair said.
As long as the US sanctions are in place, Maybank and other Asian banks won't need to worry much about competition from their Western counterparts. "The SDN list is designed to make the lives of those on the list difficult," said Singhsacha from Standard Chartered. "But unfortunately it also has the unintended consequences of making other lives in the broader business communities, both local and foreign, more difficult as well."