A ban on commercial pandals brought subdued celebrations in Yangon for the traditional New Year, and contributed to a boost for the domestic travel industry.
By MRATT KYAW THU | FRONTIER
Photos ANN WANG
A week before new Yangon Region Chief Minister U Phyo Min Thein gave his first news conference on April 2, rumours began circulating on social media about a plan for restrictions on pandals during the Thingyan festival.
The rumours, that pandals erected for commercial purposes would be banned, brought a sharp response from singers and other celebrities who had been booked to perform during the festival by the builders or sponsors of the temporary roadside stages. The rumoured ban was also criticised by some public figures.
After the Chief Minister confirmed the ban on "business pandals" at the April 2 news conference, an appeal circulated on social media urging Phyo Min Thein to allow the youth to "be happy" and celebrate Thingyan.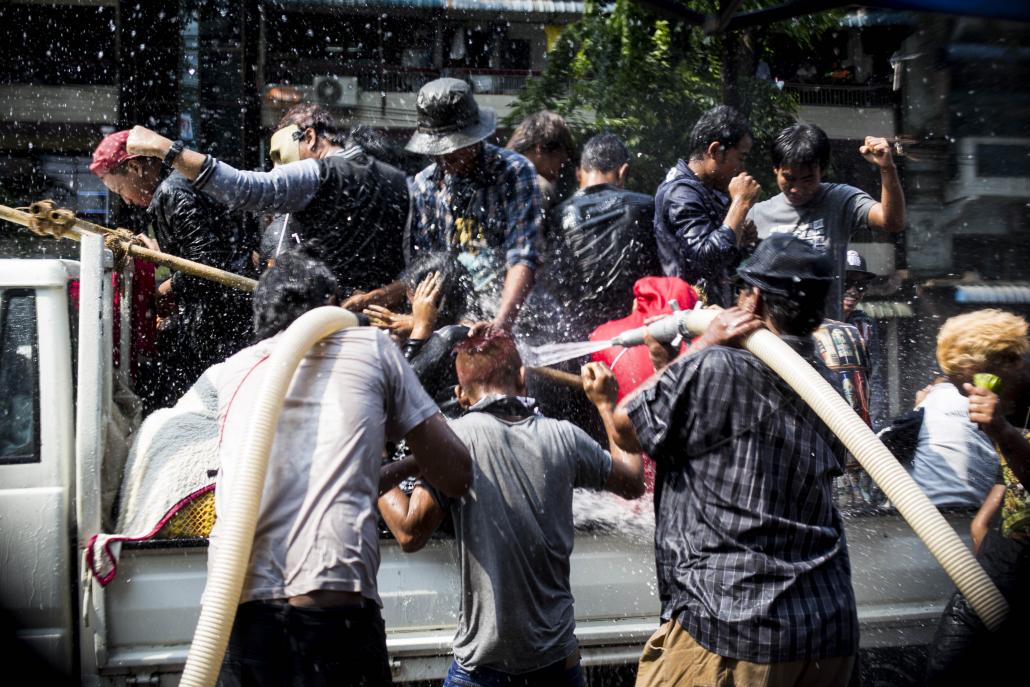 Phyo Min Thein said the reasons for the ban included the need to conserve water because El Niño might cause shortages, as well as concerns over traffic management, security and the commercialisation of Thingyan.
The decision to ban pandals, announced only hours after the regional government took office, drew a hostile response from some netizens, who hacked the Chief Minister's Facebook page and posted on it hate speech and irrelevant news stories.
One effect of the ban, say travel agencies, is that it contributed to an increase in domestic travel during Thingyan as many Yangon residents headed for destinations outside the commercial capital. Many Yangon residents travelled to parts of the country that could offer respite from the searing heat in Yangon, with temperatures tipping the scales at more than 40 degrees over the course of the festival.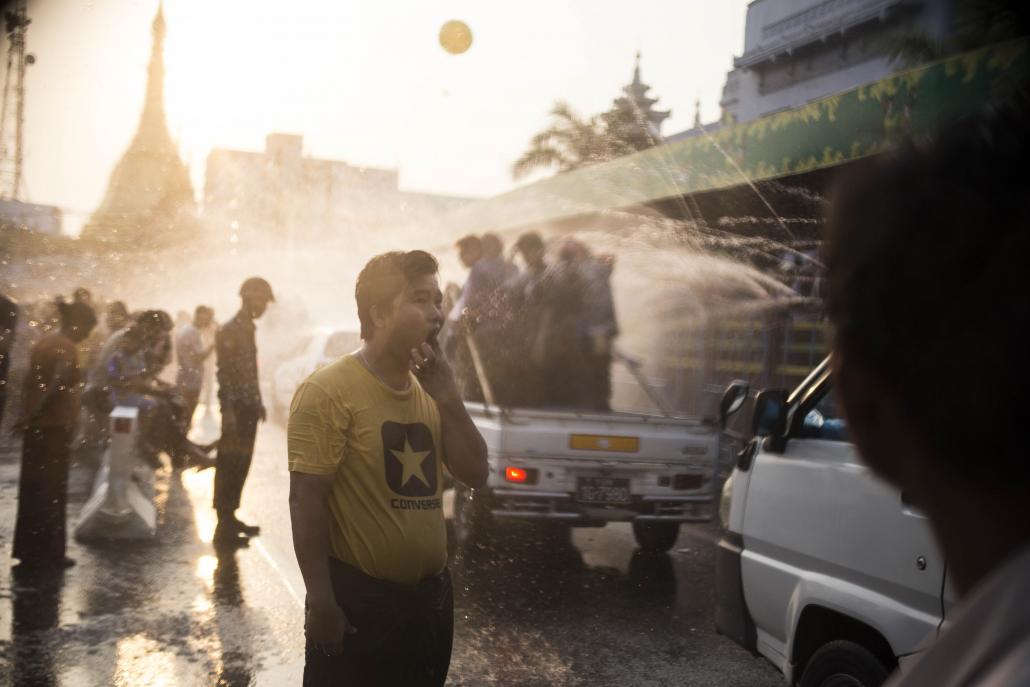 With Thingyan entertainment curtailed, there was also a noticeable increase in visitors to Yangon's parks and other public relaxation areas.
Scores of pandals are usually erected along Kaba Aye Paya and Pyar roads beside Inya Lake as well as around Kandawgyi Lake Park, attracting tens of thousands of exuberant revellers.
As is usual during Thingyan, those wanting to escape the frenzy of the street celebrations visited monasteries, where they got in touch with some of the more traditional aspects of Myanmar's New Year holiday. Once again, there were reports that a number of monasteries and meditation retreats in and around Yangon were full throughout the festivities.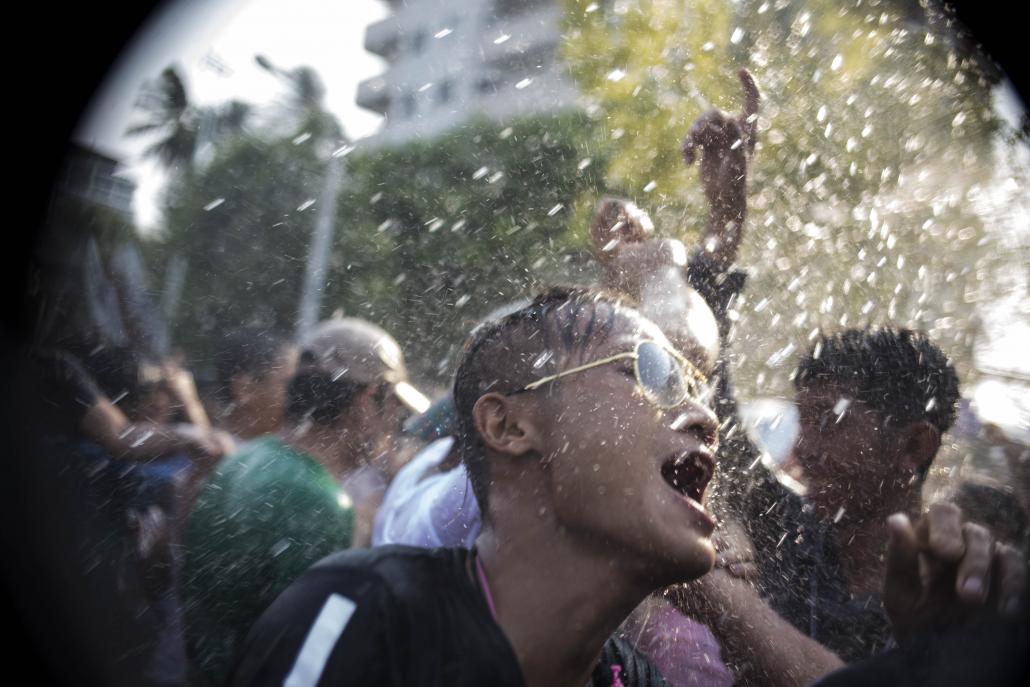 Despite the regional government warning of a crackdown on alcohol abuse, some vendors were seen selling beer and liquor near public parks. Thingyan vendors seemed happy with the business they had done this year, perhaps because there were few police or municipal by-laws officers monitoring their activities. A common sight in previous years was vendors running from police and by-laws officers to avoid arrest and having their wares confiscated.
Another upside from the pandal ban was that it enabled the police, firefighters and members of volunteer groups to be deployed at parks and other crowded places where their presence was welcomed by the public.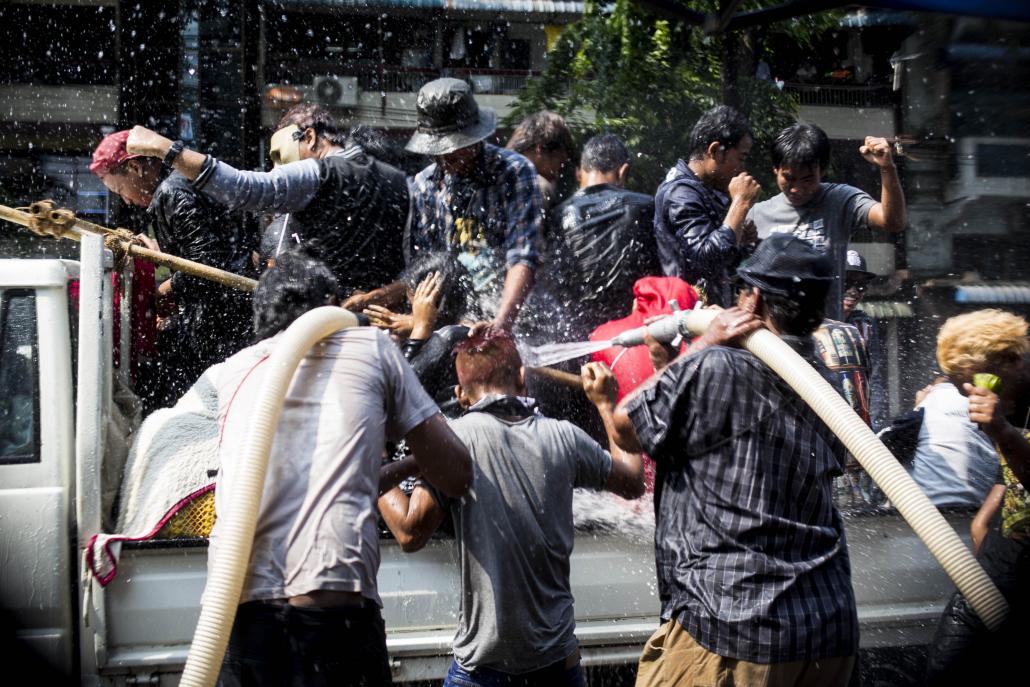 Although the absence of big pandals resulted in a quieter Thingyan in Yangon and Nay Pyi Taw, the temporary stages were a feature of celebrations in other cities, including the cultural capital, Mandalay.
Big townships such as Monywa, Magway, Minbu, Sagaing, Nyaung Oo and Taunggyi had either mayor's or central pandals. However, central pandals were noticeably absent this year in other townships, such as the Ayeyarwady Region capital of Pathein.
Also conspicuous by their absence this year were government or ministry pandals. They had been a feature of Thingyan celebrations but were controversial because of allegations of corruption in budget allocations to fund the cost of pandals.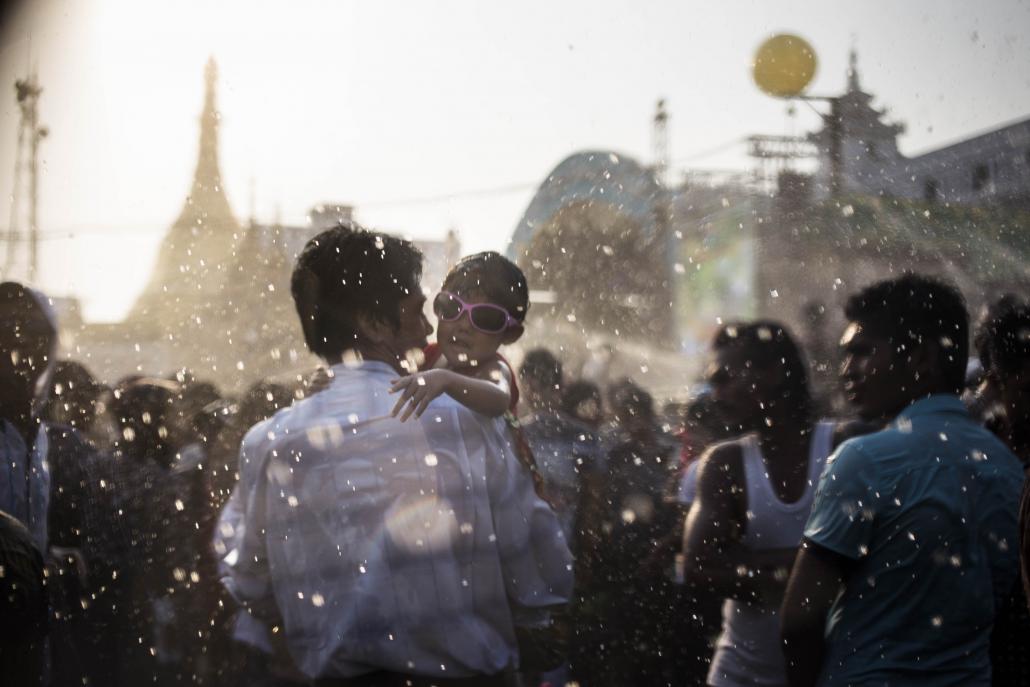 The Yangon Region government says the city's central pandal cost K160 million and unofficial reports have put the cost of the mayor's pandal in Mandalay at K400 million, though detailed budget reports are expected from each regional government at month's end.
In previous years, state-owned broadcaster MRTV showed footage of government ministers clad in Hawaiian shirts celebrating Thingyan. This year, ministers from Daw Aung San Suu Kyi's National League for Democracy government were virtually invisible on TV during Thingyan, except for the chief ministers of Yangon and Mandalay and the chairman of the Nay Pyi Taw Council.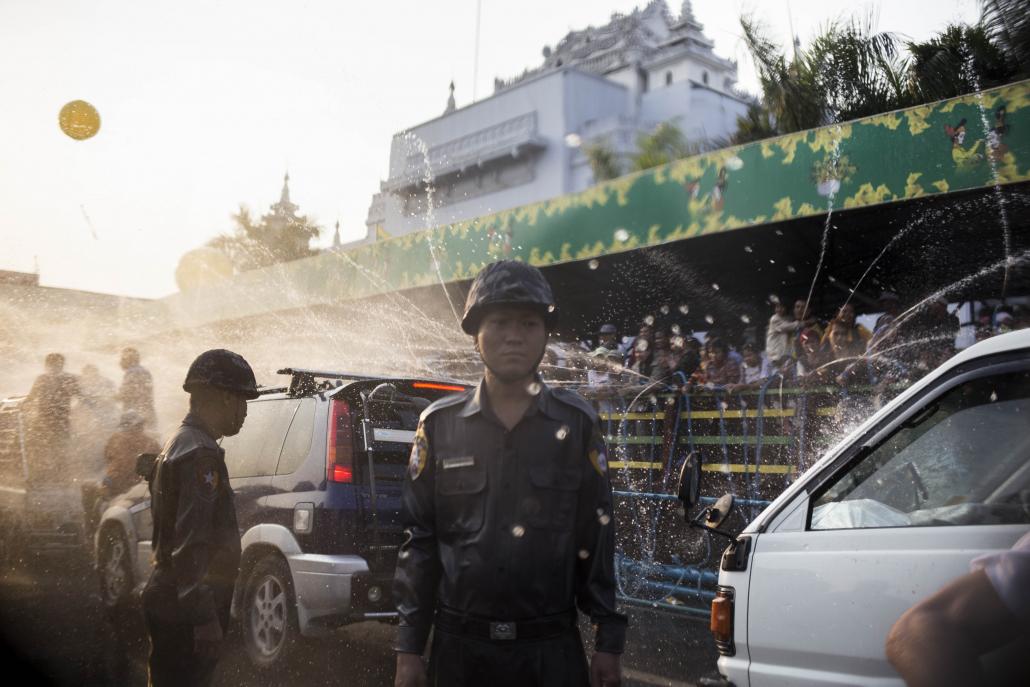 In a broadcast to the nation on April 12 to mark the first day of Thingyan, President U Htin Kyaw said separate celebrations in previous years by the government and the military had been costly. This was why his government had decided against separate celebrations this year, he said.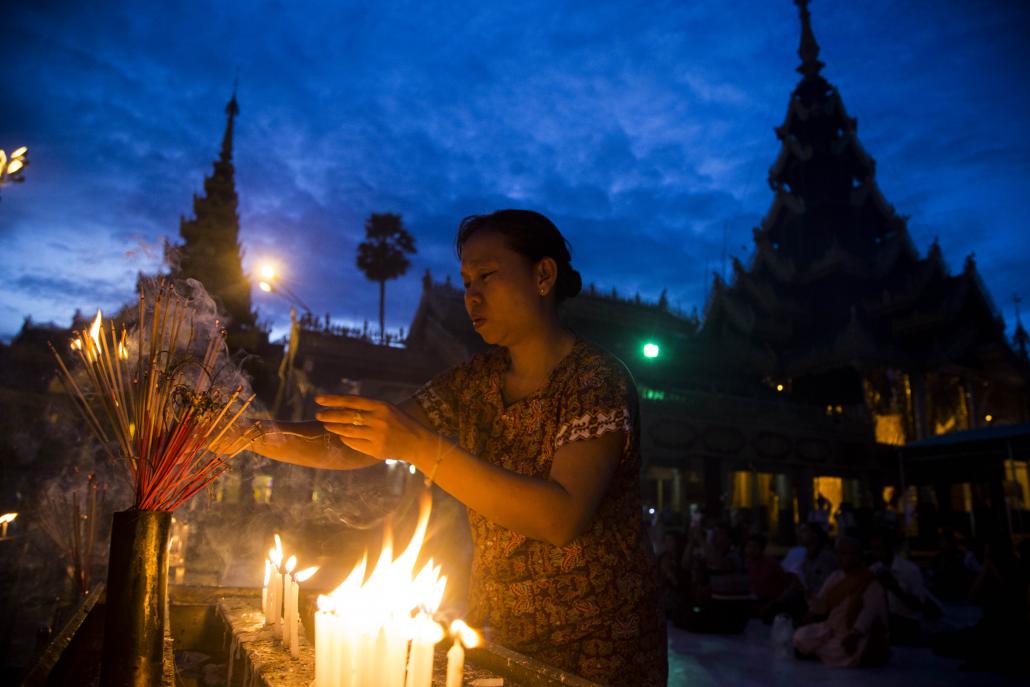 Every year, a hot topic during and after Thingyan is revellers who were inappropriately dressed or behaving badly. These courted some controversy last year after images circulated on social media and in the press of people drunk. These included images of girls drunk and female celebrities performing on pandals in clothes that some deemed revealing, upsetting some of the more conservative members of Myanmar's society.
In part due to El Niño, and a fresh approach by the new government in Yangon, there was no such controversy this year.