People who inject drugs are at higher risk of HIV infection, but stigma and discrimination can make them and their partners hesitant to seek protective care.
By NINA MARGARETA HØIE & TANIELE GOFERS | FRONTIER
MA DOI JA knew her husband was injecting drugs. But one day when she accompanied him to a hospital in the Kachin State capital Myitkyina for tuberculosis treatment she found out he also had HIV. She was immediately tested; the result was negative.
Staff at the hospital gave the couple condoms to prevent transmission of HIV and other sexually transmitted infections. "But he didn't want to use them," Doi Ja said. "I thought it was better to not discuss this issue again because that would upset him."
When she later became pregnant, she was screened again. This time the result was positive.
Sadly, her story is far from unique. Injecting drug use is a major health issue in Myanmar, particularly in areas rife with opium cultivation and drug production and along transportation routes, where drugs are cheap and accessible.
People who inject drugs face a much higher risk of HIV infection than the general population. In Myanmar, HIV prevalence in the general population aged over 15 is half a percent; among people who inject drugs it is more than 50 times higher, at 28 percent. For every 100 new HIV infections, 39 are linked to drug use, figures in the National AIDS Programme's response progress report for 2014 show.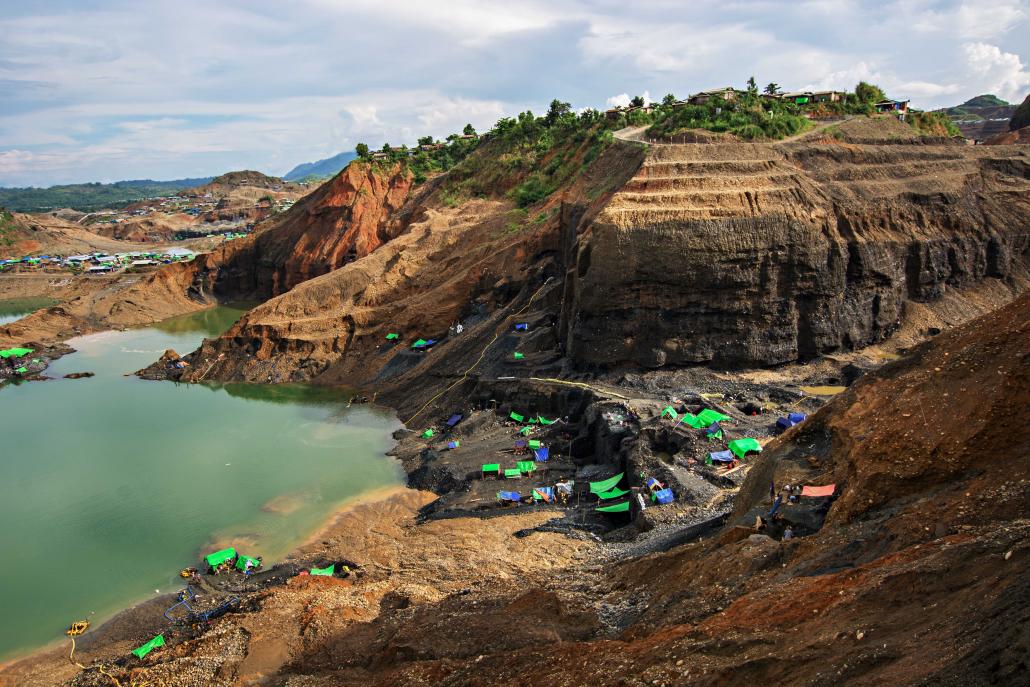 Partners of people who use drugs are also at heightened risk of contracting HIV and other infectious diseases, such as hepatitis B and C. For women, they also risk transmitting HIV to their children during pregnancy, delivery or breastfeeding.
Using condoms during sex is an effective way to prevent HIV and other infectious diseases from spreading. Condom use also helps to prevent the transmission of HIV from mother to child because it protects mothers during pregnancy and breastfeeding. But only around a quarter of the people who inject drugs in Myanmar practice safe sex, according to the World Health Organization.
Condoms are usually freely available at the local government health centre or clinic. But even when they are aware of the need to practise safe sex, people who use drugs and their partners may be reluctant to carry and use condoms because they are scared of stigma and discrimination. "In rural Kachin, everyone knows each other, and people are afraid of what others may think of them. There is a perceived social barrier to condom use," said Maryland University's Dr Poe Poe Aung, the lead researcher on a recent qualitative study into the impact of male drug use on female spouses conducted in Kachin State. The study explored social and cultural barriers to HIV-related healthcare services for partners of people who inject drugs. The main barrier it identified was feelings of being stigmatized and discriminated against in their community. A related study on the predicaments of spouses of people who inject drugs found the same result.
In many areas, including rural Kachin State, condom use is often associated with female sex workers. Women may fear this association, or that they will be identified as the partner of a person who uses drugs if they try to buy or obtain condoms.
"People insult us. They call me 'wife of a drug user'. They suspect that I have HIV so they discriminate against me," said a woman from a village in Kachin State whose husband uses drugs. "I do have HIV, but I have not told them. I don't dare go to other houses."
But there are other factors that hinder condom use. Women who want to practise safe sex might live far away from the health centre or clinic, or not know where they can get them. They may find those decisions are being made by their partners, leaving their health in someone else's hands. Many healthcare workers also display prejudicial attitudes and behaviours towards key populations, including people who use and inject drugs, found the National HIV Legal Review Report, published in 2014 by UNDP, UNAIDS and Pyoe Pin.
Further issues arise when people who use drugs do not talk to their family members about their health. Ma Swe Tin from Kachin State knew that her husband sometimes used drugs. Aware of the risks, she encouraged him to take a HIV test. "Whenever I asked him to go for testing, he lied to me and said that he already tested negative," Swe Tin said. "But I saw the truth in his eyes. Maybe he didn't want to tell me his health status because he thought I would leave him."
Ma Swe Tin was exposed to the disease because her husband was reluctant to share his status and drug use with her. The study into spouses of people who use drugs found that this is common, and that spouses often lack information how they can protect themselves from HIV and about how to get treated if they do become sick.
Women can also be affected by drugs in other ways – not just because their partners use them. Though their numbers are low, there is still a significant and hidden population of women who inject drugs. Stigma for women who inject drugs can be even more severe than for men, as people may feel they have transgressed accepted gender roles and social norms.
Ma Seng is a mother of two children from a village in Kachin State. She started using drugs when she was 19. "When I was addicted to drugs, my life was meaningless," she said. "The stigma towards women like us is too strong, so it was hard for me to get to the services that I needed."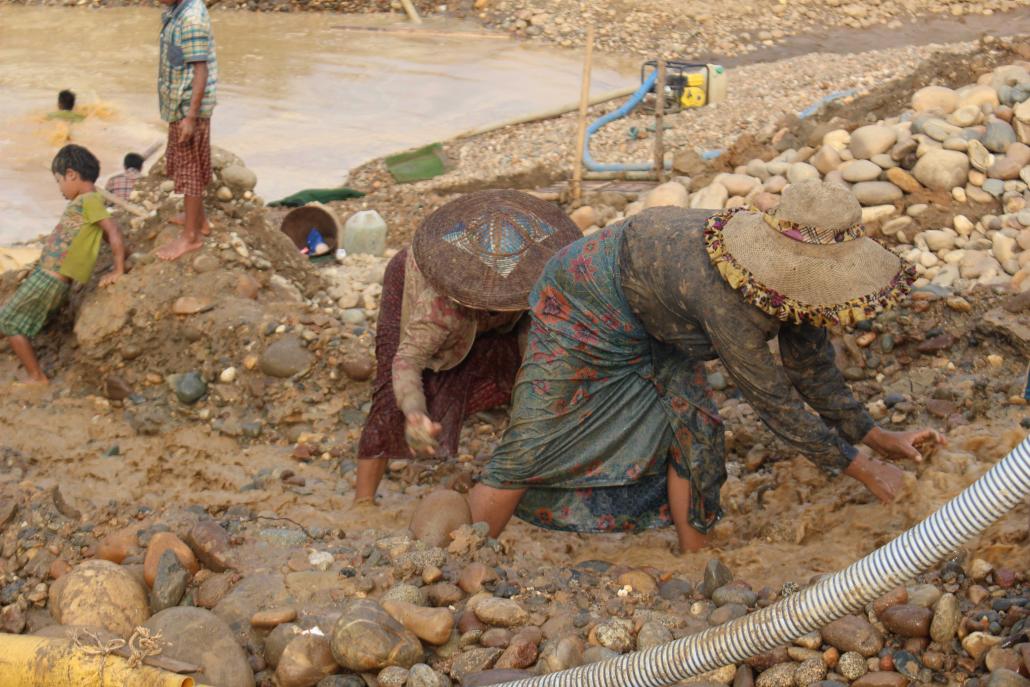 One service provider has opened a "female-friendly" drop-in centre in a village in Kachin. The centre is a safe space for women to access health services, such as testing and treatment of sexually transmitted diseases, and accessing condoms and other reproductive health services. Trained employees and women peer educators help to create a welcoming and shame-free environment.
A comprehensive approach to care is crucial to the usefulness of this centre. This is because individuals may fear stigma from other members of the community or health providers. "I had regular medical check-ups, counselling and all the other necessary services there. The clinic became my second home," said Ma Seng.
Recreational activities led by peer educators are important for support, community and encouraging return visits. Now, many of the visitors to the women-only centre have become regular clients or volunteers. Ma Seng, for example, is working as a peer support volunteer. She provides health education and support sessions to other women who inject drugs. "My life is meaningful again," she said. "I earn regular money for my family. By taking methadone maintenance therapy, I can work to support them."
In order to continue to reach women – both those who use drugs and partners of people who use drugs – efforts to fight stigma must continue. Interventions must begin at the community level. Poe Poe Aung notes the importance of advocating with the community to tackle taboos. "It is not easy for villagers to talk about this topic," she said, "because they have not done it in the past."
Editor's note: The names of all people quoted in this article except Dr Poe Poe Aung have been changed to protect their identity.