By AIDAN JONES & RICHARD SARGENT | AFP
YANGON — Lasers cut across the sea of ravers bouncing to the beat at '808 Festival Yangon', as Asia's $1 billion EDM money machine careers into Myanmar.
With its high-voltage staging and superstar DJs, electronic dance music is scooping up devotees with dollars to spend in a poor but emerging frontier market.
Martin Garrix, Armin Van Buuren and Hardwell, each of whom bill hundreds of thousands of dollars per set, have led the vanguard of big names to play Myanmar in the last year, adding the country to their mega tours of Asia.
Myanmar was for decades locked down by its paranoid former junta, which viewed modernity and outside communication as a threat to its rule.
But that has changed under the civilian government and the slick branding of EDM's DJs and festivals is now streaming in, priming the country's millennials with a soundtrack played in bars, clubs and festivals across the world.
And as Myanmar opens up, social mores are also shifting. 
"Mingalabar!,shouted Australian DJ Timmy Trumpet before dropping 'Party Till We Die', the masticating jaws and diluted pupils around the VIP areas suggesting some may have taken the "always getting crazy, always getting high" lyrics literally.
The line-up included Israeli psytrance pioneers Vini Vici and Canadian duo DVBBS, playing for the second time in Myanmar.
"If you look at the global scene, Asia is the only region where EDM is growing," Kaung Sett from 808 Festival Yangon promoters H-Life, tells AFP.
"In the West, hip hop is coming back…but Asia is where the money is, where the market is."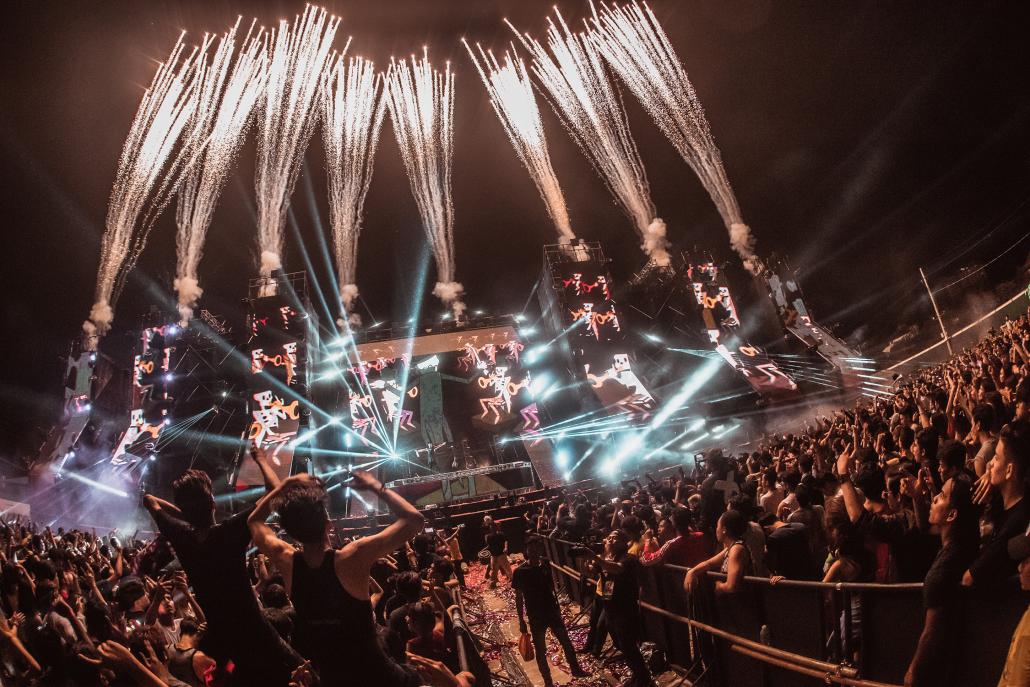 With more than four billion people and growth economies stacked with millennials hooked on social media, Asia is in the crosshairs of dance music's money men.
Each year EDM nets around $7.4 billion globally, according to the IMS Business Report 2017, whose research estimates around $1 billion pours in from Asia-Pacific.
Korea is Asia's biggest market and China its fastest-growing, with major global festivals such as Ultra partnering up in the region.
But festivals curated by Asian promoters, including ZoukOut, DWP Jakarta and 808 Bangkok, are also flourishing as social media and streaming sites soften up fanbases in unlikely corners.
"The 20-year-old kids in Yangon are listening to the same thing as the 20-year-old kids in LA," says Kaung Sett.
Many major Asian cities boast EDM festivals, despite the unique challenges posed by countries with reams of rules controlling nightlife and law enforcement prone to bribery.
While the scene has exploded in Myanmar, there are in-built checks to its growth.
Superstar DJs charge the same jaw-dropping rates for emerging markets — even though tickets cost a fraction of the price elsewhere.
General admission to a festival that would cost over $100 in the West is less than $20 in Myanmar, one of Southeast Asia's poorest countries with a pool of just some 14,000 EDM fans with enough cash to burn.
"If 5,000 people come, we don't even break even so we push for 8,000, 10,000… we have to try different marketing strategies to pull more and more people in," explains Kaung Sett.
Sponsorship deals are plugging the gap; 808 Festival Yangon is backed by giant Myanmar Beer.
But with the cost of the talent outweighing ticket sales, there are questions over the sustainability of hosting festivals in Myanmar.
Homespun headliners
To prolong the boom, Asia's music honchos are hunting for homegrown headliners, who are cheaper to book and more tightly bound to the market they serve.
Myanmar DJs are bringing a local twist to mainstream music, mixing traditional instruments into big party tunes, says Si Thu Tun of promoters Zeekwat collective.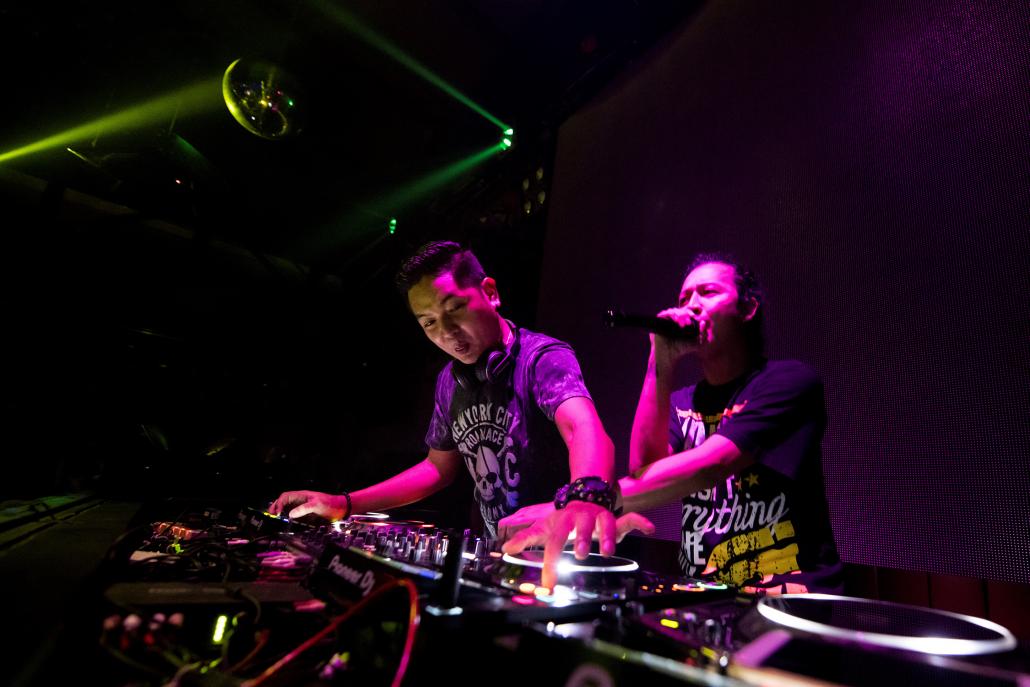 "I'm very confident (local talent) will make the breakthrough," he says, explaining "young creatives" have used the relative immaturity of Myanmar's scene to build broad production skills.
"They are not just one dimensional 'DJs'…a lot would describe themselves as mixture of producers, photographers, videographers, graphic designers and content creators."
M-invaders, a foursome who are regulars at clubs across Myanmar, have their sights set on making it to the global party outside their country's borders.
Two years ago they played at 'Together Festival', Myanmar's first major EDM event, alongside DVBBS and Belgian DJ Wolfpack.
"You're playing on the same stage as the international DJs," explains 30-year-old DJ Lu Lu.
"You all wear the same badges and bracelets saying 'Artist'. It's just really exciting."
TOP PHOTO: A DJ gestures to the crowd during the 808 Festival Yangon. (AFP | 808 Festival Yangon)