There are no rides or performances for visitors at an award-winning elephant care camp in the Shan hills where the animals' health is the top priority.
By THOMAS KEAN | FRONTIER
IT TOOK Daw Tin Win Maw nearly three years to find the right location for her elephant care camp, Green Hill Valley. Three years of traversing the country, exploring potential sites, weighing up the pros and cons of each one.
Price and accessibility mattered, of course; she didn't have an unlimited budget, and visitors needed to be able to get there. But Tin Win Maw's priority was ensuring the elephants would be safe and healthy. Some places appealed from a tourism perspective, she says, but just weren't suitable for elephants. They were too hot or cold, too small, too close to farmland, or did not have enough running water.
Then she had an idea. In the 1950s, a relative had been assigned to lead a team of 20 logging elephants in southern Shan State, near the border of Kalaw and Thazi townships. The thick teak forest that covered the area then is long gone; the timber left by the logging teams was cut by locals for firewood. But Tin Win Maw could see the potential: there was ample running water, the climate was right and it was on the highway to Taunggyi, not too far from Heho airport.
It was a huge risk; for starters, there were no private elephant camps in Myanmar at the time. But her family had a long connection with Myanmar's famous timber elephants, and wanted to show that tourism could help to provide a comfortable retirement for elephants no longer able to work. And they had the knowledge to make it possible: Tin Win Maw and her husband, U Htun Htun Wynn, had worked in tourism for decades, while her uncle, U Ba Kyaw Than, is a veterinarian who formerly worked for Myanma Timber Enterprise.
So, with the support of relatives and friends in the tourism industry, who promised to send clients their way, she and her family took the plunge, selling property in Yangon to acquire the site in Kalaw's Magway village. Then the hard work really began.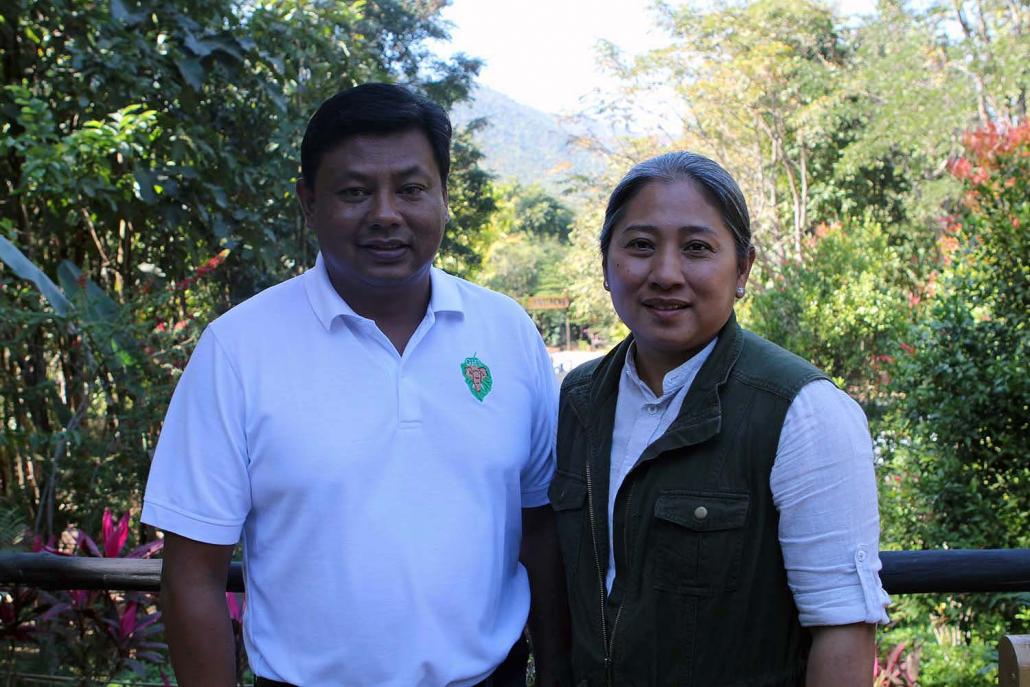 If you had visited Green Hill Valley in 2011 and returned there today, you almost certainly wouldn't recognise it. The once-denuded hills are covered in secondary forest and the camp is home to eight elephants that are cared for by a team of about 40 people.
Tin Win Maw believes it is this transformation that most impressed the judges from the Myanmar Responsible Tourism Awards, which in December 2018 announced that Green Hill Valley had won the Best Responsible Tourism Awareness Raising Project category.
"In 2011 there was nothing – just bushes," she told Frontier. "But in 2018 we can see tree recovery, we have been able to educate the local community to stop logging illegally and create job opportunities for them. Environmental conservation is a big part of our project. If we want to care for the elephants, we also need to care for our environment."
The desire to prioritise the welfare of the elephants above all else that made site selection so difficult continues to be a strong theme. Unlike at many other camps, visitors do not ride the elephants, and there are no performances. Guests can feed and bathe them, but only at certain times.
Tin Win Maw wants Green Hill Valley to be an example for the country's other elephant camps. Myanmar has about 5,000 captive elephants, of which 3,000 are owned by the government. Most of the elephant camps are government-run, and have been established because logging bans have put many timber elephants and their handlers out of work.
"After we stopped logging, thousands and thousands of elephants became jobless and we don't know what to do with these elephants," Tin Win Maw said. "They need to have proper care and shelter. They have lived with people for many, many years. They cannot protect themselves in the wild."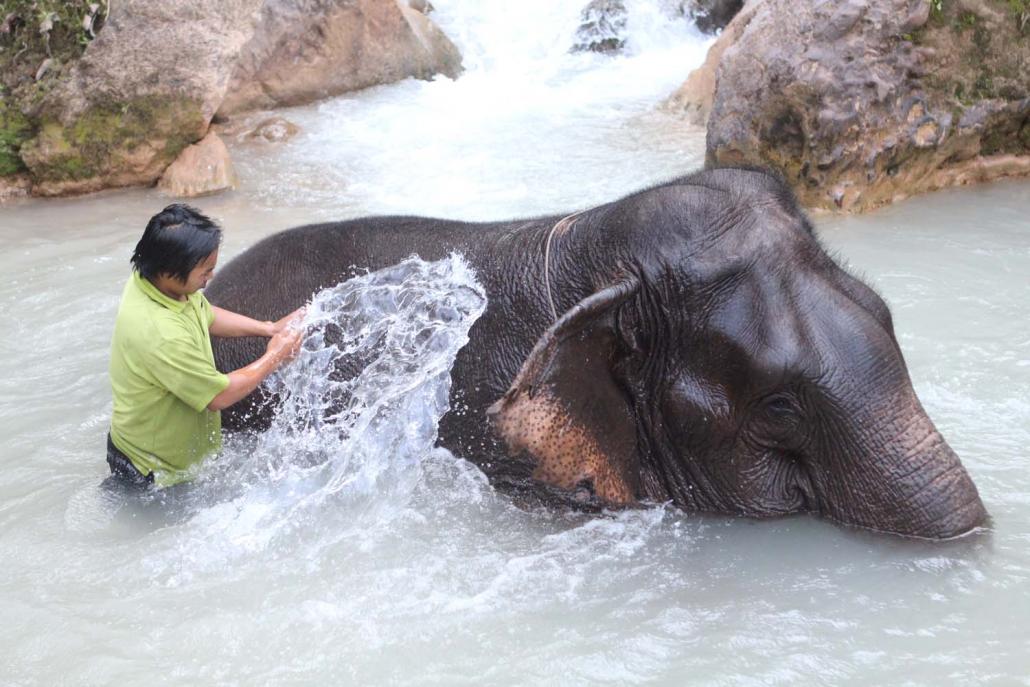 Tourism is an obvious answer, but Tin Win Maw is concerned that it could lead to elephants being abused or exploited for a quick buck. But she also notes that tourism is changing, and many visitors are aware that performances and rides are harmful for elephants.
"We need to introduce a kind of ethical tourism to our country. But our country is always behind so we need to start to give education and awareness," she says.
The change at Green Hill Valley over the past seven years has been significant, but Tin Win Maw doesn't harbour any major expansion plans. Creating a tourism empire was never the goal, and every elephant they accept needs a huge amount of care.
"Elephants are big, they need space, they need to eat a lot," she says. "What we want to do instead is stand as a model of a sustainable elephant care camp to spread that education to the rest of the country."
About this series
This is the fifth in a series of reports about winning entries in the Myanmar Responsible Tourism Awards, of which Frontier Myanmar was a sponsor. In each issue for the next three months, we will profile the founders of award-winning tourism enterprises to learn about their approach to responsible tourism and what inspires them to help the communities in which they work. The awards were announced on December 11, 2018. More information is available at: www.myanmartourismawards.wordpress.com
TOP PHOTO: Thomas Kean | Frontier