This article is sponsored by Dulwich College Yangon
As new research links sport and academic success, Dulwich College Yangon is doubling down on world-class athletics facilities.
Where will Myanmar's athletes train for the 2020 Olympic Games?
Mr Daryl Orchard, headmaster of Dulwich College Yangon, doesn't know, but he has cordially offered his own school.
"We would be happy to, for example, have the Myanmar Olympic swimming team train at our pool," Orchard says.
The headmaster was only half-joking. Beyond its world-class academic facilities and teaching staff, Dulwich College's new Star City campus is investing in athletics. In recent weeks workers have been putting the finishing touches on the 10-lane pool, dance studio, 400-metre track, full-size football pitch and a 1,360-square-metre gymnasium that's big enough to fit two NBA basketball courts.
The gym will seat around 400, with an additional 500 stadium seats outdoors so that parents can watch their children compete in sports ranging from rugby to badminton to fencing.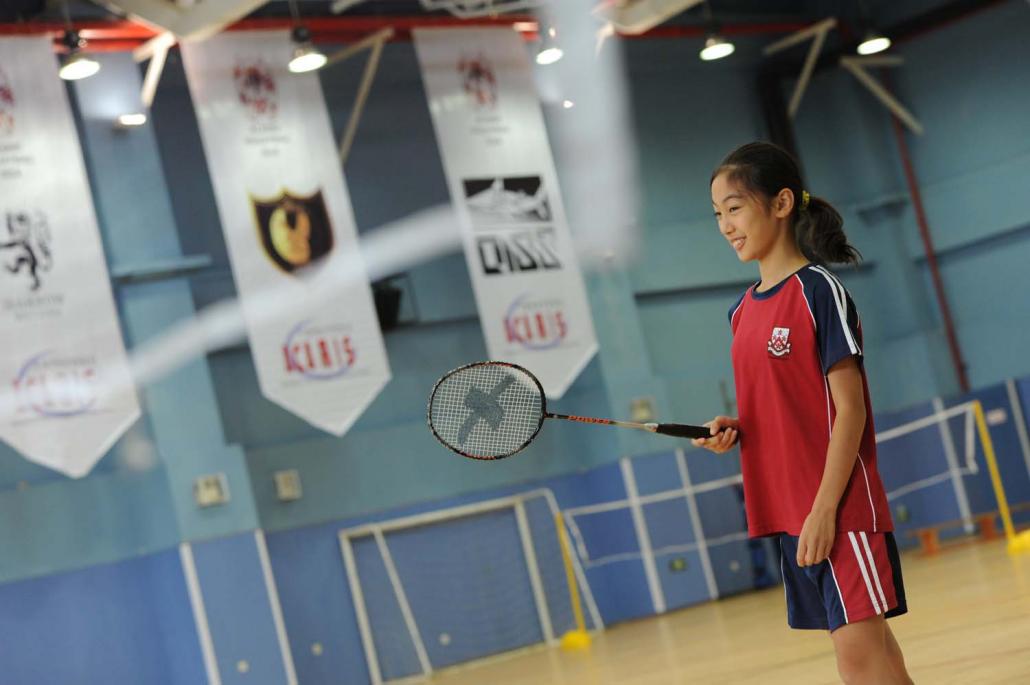 Former British ambassador to Myanmar Mr Andrew Patrick is among those excited about the facilities. "I think I can say, without fear of contradiction, that the facilities will be the best facilities of any school in Myanmar," he commented during a visit to the Star City campus.
It isn't that the ambassador was simply a fan of sport, either. Rather, the additions represent a developmental leap for Myanmar – a chronic underdog in most international competitions whose best athletes often have to choose between relocating to the capital, Nay Pyi Taw, or making do with ill-maintained or non-regulation pitches and courts.
Even most of the country's international schools in Yangon, caught in the middle of a fast-developing city, have simply found themselves without the space to outfit their campuses with large, multi-purpose facilities.
In contrast, the Star City campus in Thanlyin Township has room to breathe and grow. The new campus, as with Dulwich College Yangon's first location in Pun Hlaing, was intended to be a fresh start for international education in Myanmar – a "greenfield" location for a school that not only rivals the best in Yangon, but throughout Southeast Asia.
"When we establish campuses, we think in terms of decades, not years, and are constantly looking for ways in which we can improve," Orchard says.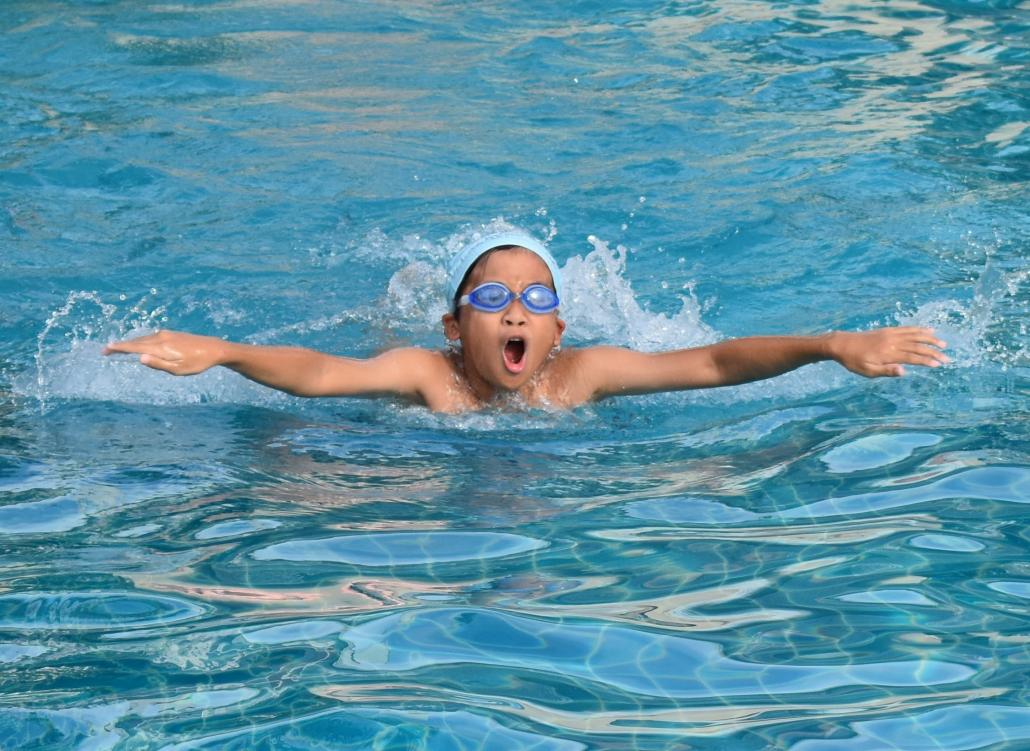 Both the Star City and Pun Hlaing campuses required tens of millions of dollars of investment from Dulwich College and its local partner, Yoma Strategic Holdings. A not insignificant proportion went into extra-curricular resources, such as an interactive outdoor learning garden, a dance studio and a black box theatre.
These facilities are likely to attract Myanmar families, as well as the children of expatriates and Myanmar repats arriving in the rapidly developing country and looking for quality schools for their children. The greatest return on the investment, Orchard argues, will be evident in the success of those students after they graduate.
"In today's competitive world, excellent exam results alone are not enough to gain entry into the world's top universities," he says. "Therefore, we broaden the students' breadth of experience to include key life skills such as sport, music, the performing arts, public speaking and community service."
The emphasis on well-rounded students isn't empty theory: A 2013 study published in the International Journal of the History of Sport found a connection between students who participated in school athletics and overall academic success.
Separate research published the same year by British Universities and Colleges Sport (BUCS) found a positive correlation between participation in school athletics and average salary and overall "employability".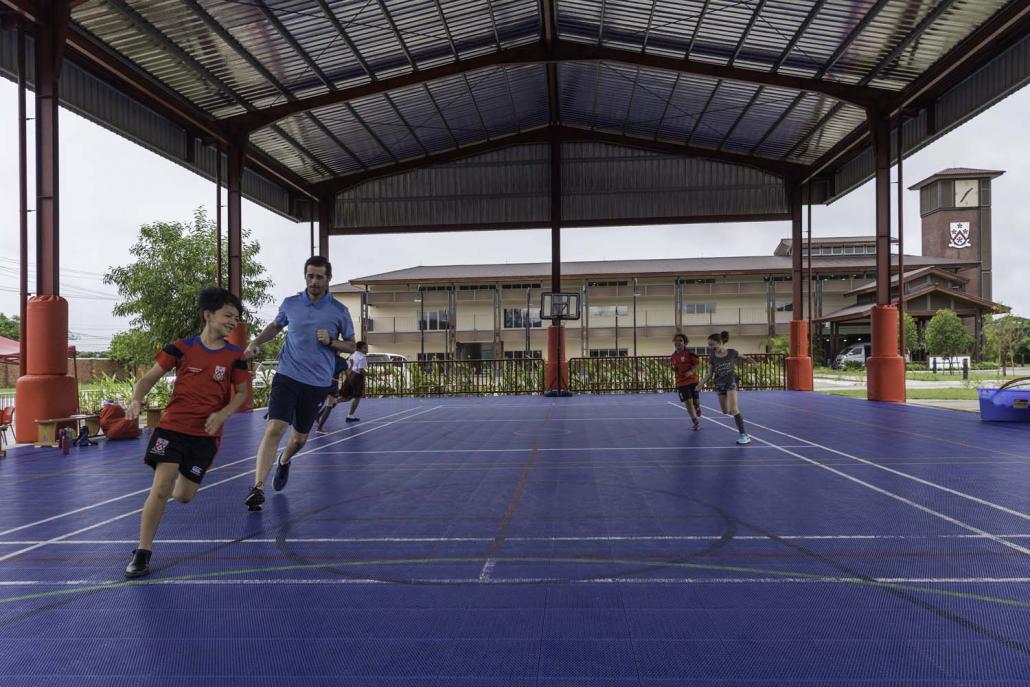 Professor Ian Henry, director for the Centre for Olympic Studies and Research, has argued that athletics and classroom academics are mutually beneficial.
"Not only does it help with perspective, but the study group [in the study] also demonstrated that the two careers actually supported each other, providing intellectual stimulation from study, release from stress and improved performance in their sport," Henry said in a report published by Britain's Loughborough University.
But a student's track and field career won't help them succeed in the classroom if they don't have the same sort of coaching and mentoring they get in their academic studies.
"Our integrated group of dedicated staff provide our athletes with ready access to training and coaching on a regular basis, whether it be before school, after school or on Saturdays," Orchard explains. ""Our horizons are not limited to school sport alone. We look to provide elite sporting pathways for the students to develop their talents throughout their lives."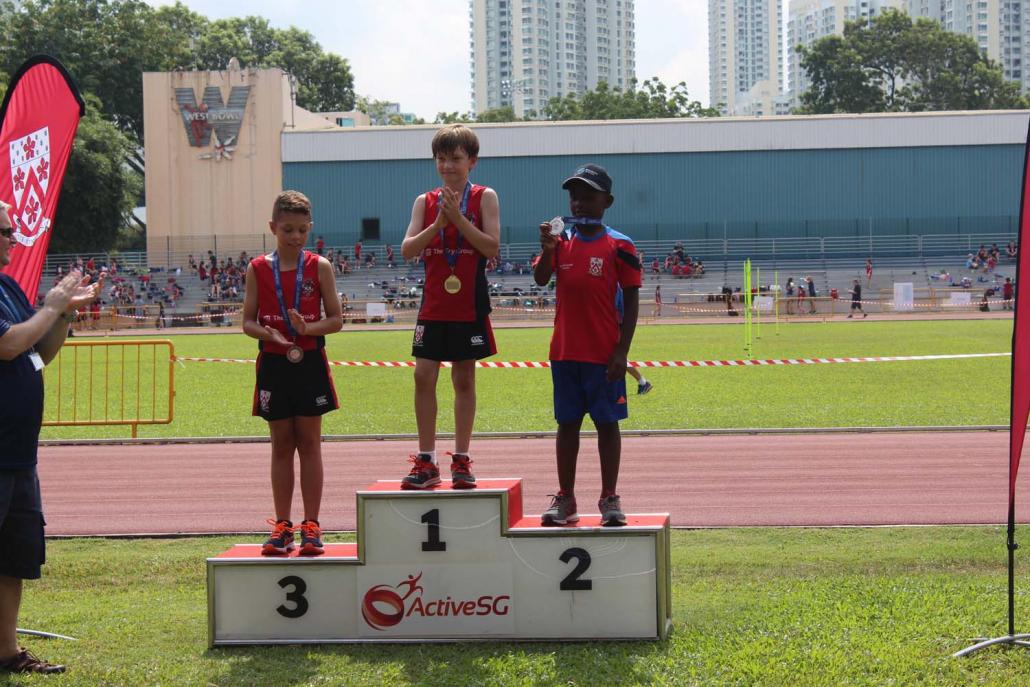 The facilities aren't only for the success of Dulwich students.
"Dulwich College Yangon hopes to be at the centre of our local communities," Orchard says. "Certain facilities will be open to the local community and the college will encourage active involvement with local schools … Students, staff and parents are all encouraged to be involved."
The campus has some of the best pitches, pool and gymnasium in Myanmar and opening them up to the public is a win-win, as Dulwich students will grow in awareness and perspective by forming relationships with the community.
And even if the current Myanmar Olympians do not train in the Dulwich pool, Mr Orchard hopes to be involved in training the next generation of Olympians.
"But with our world-class sporting facilities and investment in coaching," Orchard says, "we hope to one day see a former Dulwich student represent Myanmar at the Olympics, on the world's biggest sporting stage."
This article is sponsored by Dulwich College Yangon