The NLD has made much of its 100-day plan but has not fulfilled its pledge to reveal its early goals in their entirety, while some promises have no chance of being met. 
The concept of the 100-day plan has been around for more than eight decades, since US President Franklin Roosevelt entered office in 1933 and launched the first of his "New Deal" reforms. These sparked a remarkable turnaround in the US economy, which had been sinking steadily under the weight of the Great Depression.
Since then, the 100-day period has been seen as an important marker for new governments, during which they can take actions that set the tone for the rest of their time in office. But not all political contexts are the same. So should all new governments feel obligated to follow suit?
The US in 1933 was suffering a crisis of confidence, and Roosevelt managed to take decisive action to steady the ship. Myanmar's problem is arguably the opposite: one of over-optimism and unmanageably high expectations. The country's most pressing problems also need more than quick fixes. If ever there was an opportunity for a new government to take its time to deliver sound solutions, this was it.
Unfortunately, though, the NLD felt unable to break with convention. Shortly before taking office, Daw Aung San Suu Kyi responded to the clamour for policy detail and instructed Union ministers to draw up 100-day goals, as well as six-month and one-year targets.
But it quickly became clear that neither the party nor the government was ready for such an undertaking. The launch of the 100-day plans for each ministry was soon pushed back to May 1. A senior official, U Win Htein, clarified that projects didn't have to be completed by the end of 100 days. Getting the ball rolling would be good enough.
If NLD was intent on setting 100-day goals, it should have devoted significantly more time to planning. The lengthy transition period between the election and handover – almost five months in total – was an opportunity to prepare for the challenges of governing. It could have been used to ensure U Htin Kyaw's administration hit the ground running. Instead, political negotiations aimed at installing Suu Kyi as president took precedence.
Another problem is that the government's short-term goals have not been clearly articulated in their entirety, despite a promise to reveal them through the state-controlled media. The NLD has once again failed to properly communicate its plans to the public that voted it into office with such high expectations.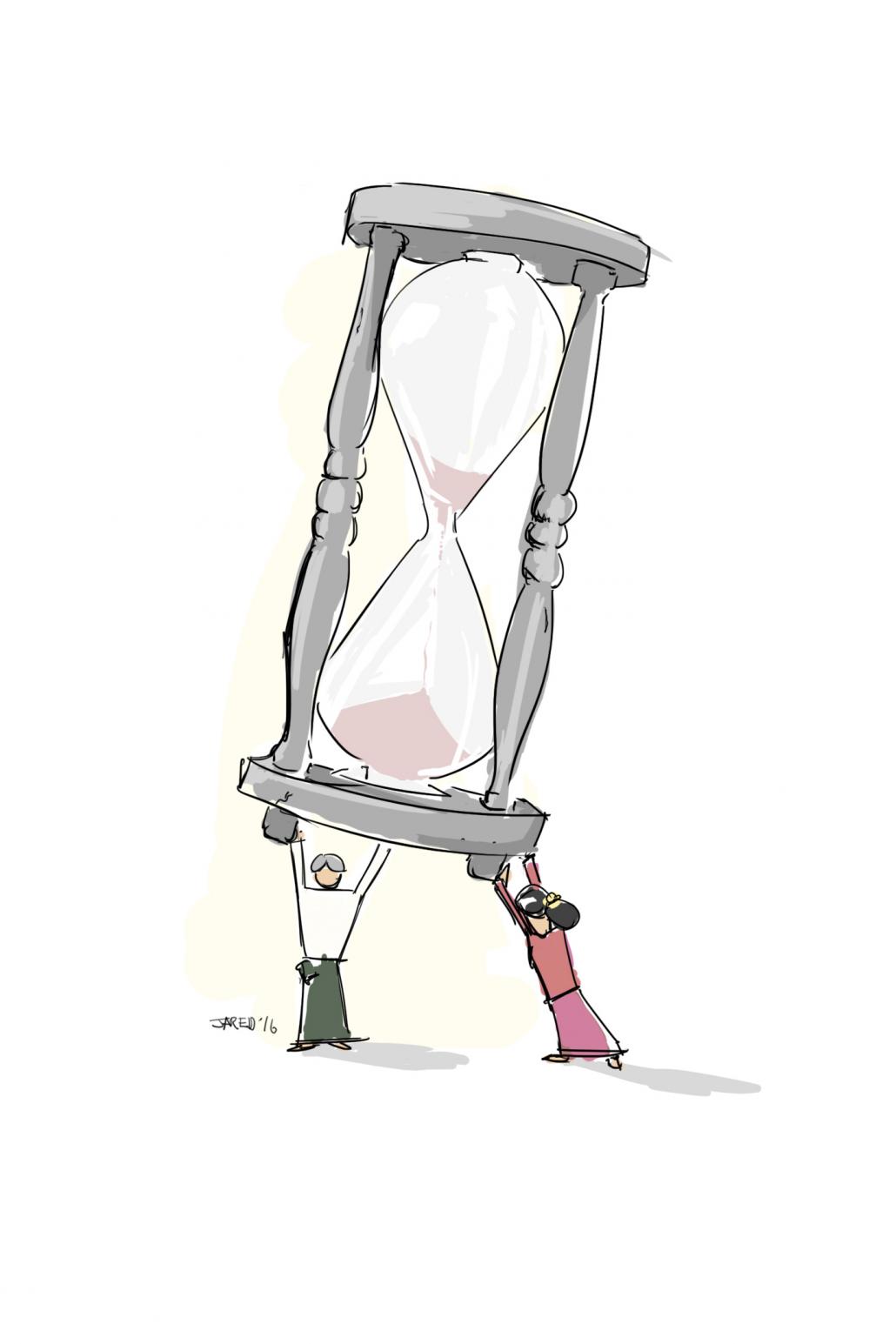 Instead, we've been drip-fed a mish-mash of projects. Some of these are so ambitious that the government would be lucky to complete them by the end of its five-year term, let alone after barely three months in office. Others are so insignificant that even if they are completed the public will barely notice, and they can hardly be trumpeted as achievements.
In short, the NLD has set itself up to fail. But, as some interviewees note in Frontier this week, the NLD is not the first to fall into this trap. Both the military and Union Solidarity and Development Party governments that preceded it launched short-term initiatives that quickly fizzled out.
The NLD is lucky in that it still has a massive, popular mandate. It is not battling to establish its legitimacy. It also has a huge majority in parliament that can be used to significantly reshape the legal framework, bar the constitution. With the exception of the military, its political opponents are divided and unlikely to pose a significant obstacle to reform.
But it needs to learn from its experience in recent months. By identifying short-term goals that will genuinely make a difference to the lives of ordinary people, and decisively working toward achieving them, it can bring about dramatic changes in a short period.
The amendments to the Ward and Village Tract Administration Law offer an excellent example. The NLD is using its parliamentary majority to remove guest registration requirement that have been a threat to political activists and a burden for ordinary households for decades. It will strengthen the NLD's credentials as an institution that respects human rights, and remove a common source of corruption.
Many of Myanmar's problems are deep-seated. Conflict with ethnic armed groups and communal tension in Rakhine State will not be overcome in a period of months. But there are still opportunities to make progress. Rather than focus on quantity – scores of projects across 21 ministries and 14 state and region administrations – the goal should be to deliver results. The NLD needs to make good on its campaign promise of real change.