After six months of delays, the third installment of the 21st CenturyPanglong Union Peace Conference opened on July 11, bringing together hundreds of delegates from across the country.
Photos by NYEIN SU WAI KYAW SOE | FRONTIER
THE THIRD 21st Century Panglong Union Peace Conference kicked off in Nay Pyi Taw on July 11 with speeches from State Counsellor Daw Aung San Suu Kyi, Commander in-Chief Senior General Min Aung Hlaing and Karen National Union chairman Saw Mutu Say Poe.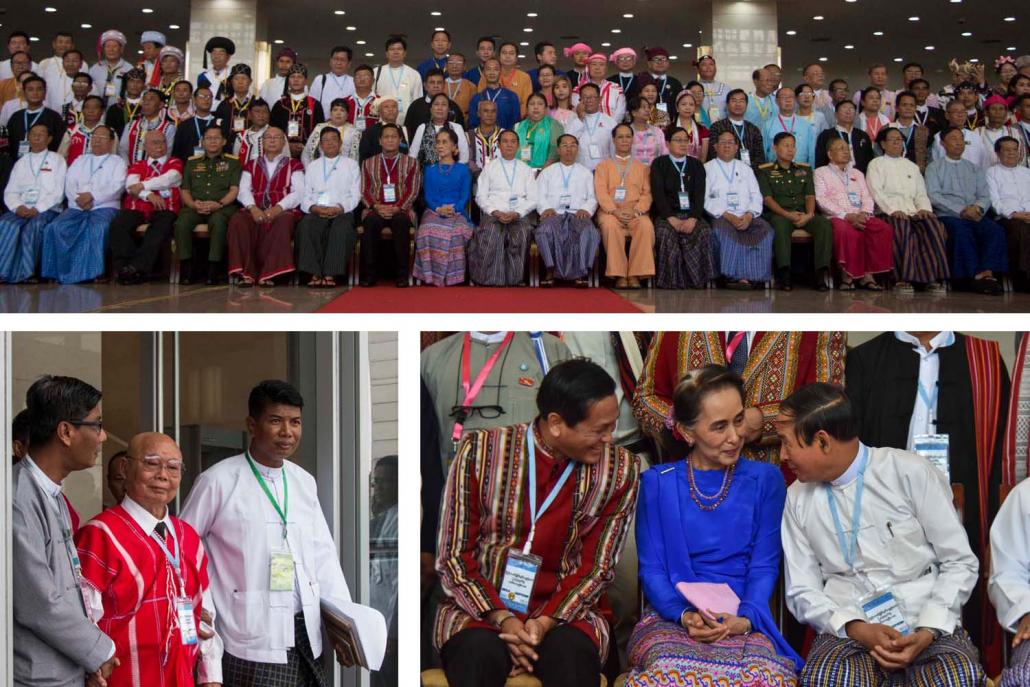 The conference brought together hundreds of delegates from the government, military, parliament, registered political parties and the 10 non-state armed groups that have signed the Nationwide Ceasefire Agreement.
Civil society representatives and members of armed groups that have not signed the ceasefire were invited as observers.
During the conference, which concluded on July 16, delegates discusses political, economic, social, and land and environment-related points. The 14 points agreed upon will be included in a future Union Peace Accord.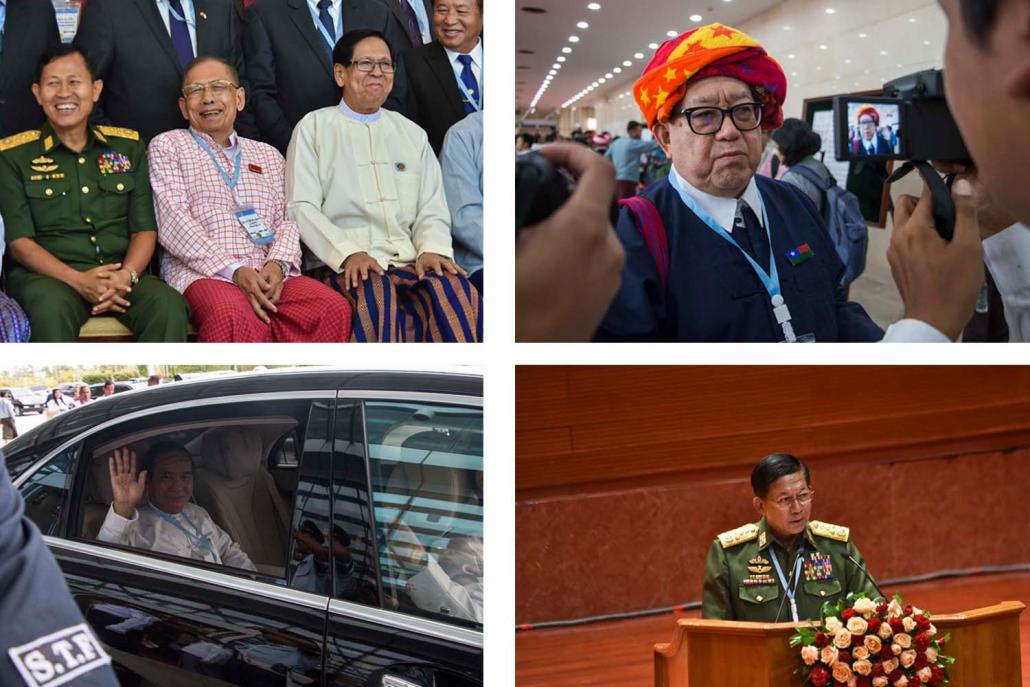 Day two of the Panglong conference saw the five thematic working committees discuss the topics submitted to the conference by the Union Peace Dialogue Joint Committee.
Journalists were able to attend four of the committee meetings – those related to politics, the economy, social affairs, and land and the environment – but the security meeting was held behind closed doors.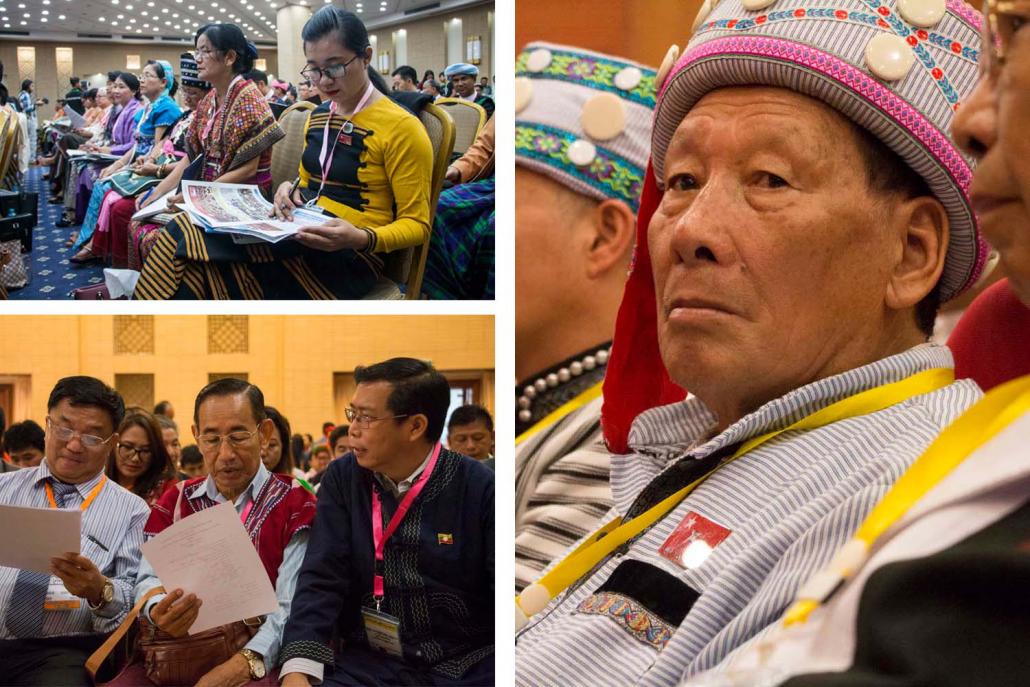 On the sidelines of Panglong, Aung San Suu Kyi also held talks with representatives of the Northern Alliance, a grouping of four ethnic armies that have not signed the nationwide ceasefire.