Legalising the commercial farming of rare species will undercut poachers and allow wild animal populations to flourish, says Myanmar's Forest Department, but conservationists expect the move to lead to increased demand.
By HEIN THAR | FRONTIER
His name is Ko Aung, but Taungoo calls him the "Bear Man".
A 50-something KTV owner, he claims to love his 12 ursine companions like sons. Six of them are seven feet tall, while one of his Asian black bears is nearly eight feet. "The biggest bear in Myanmar," Ko Aung boasts; more fatherly pride than fact.
Late in the evening on July 1, Ko Aung loaded his Asian black and sun bears on a truck to enjoy one last tour of Taungoo, in northern Bago Region, before they embarked on a life without him.
"The time has come to say goodbye to my sons," he told Frontier.
Fidgeting behind him were the bears he had raised for five years, initially in a cage in his KTV lounge and then in a larger enclosure partitioned for cubs and adults at the compound of a friend's restaurant.
His obsession with the animals struck locals as odd, but it was only in June that he caught the attention of the Taungoo Forest Department, and was told he would have to release the bears into the wild.
Ko Aung is not alone. The government has instructed township authorities across the country to ensure owners of wild animals register them with the department, said U Maung Maung Naing, assistant director of the Taungoo Forest Department. It will then either give owners permission to keep their animals or order them to give them up.
Though a deadline has not been set, "everyone who keeps wild animals must register with their township department," Maung Maung Naing said on June 30.
"If the department bans them from keeping the animals after a review, they have no right to keep them." 
Although the days of owning wild animals could soon be coming to an end, a new and arguably more controversial era is also dawning in which endangered species are bred for their visitor appeal, and possibly even meat and skins.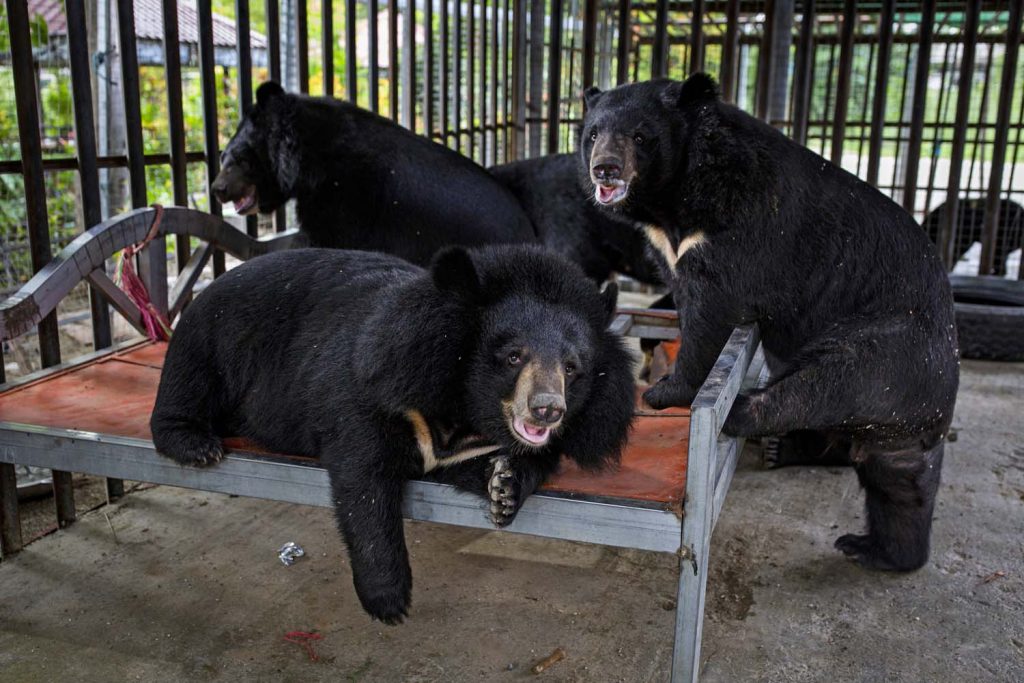 A trafficker's paradise
On the surface, the move to restrict ownership of wild animals could support efforts to crack down on illegal wildlife trafficking. Myanmar is not only a key transit route for wildlife products but also a source country for trafficked animals, nearly all of which end up in China.
The scale of the illicit trade is glimpsed in the flagrant sale of tiger pelts and pangolin scales at Mong La, on the border with China, or in the 1.4 tonnes of ivory, antelope horns, tiger bones and other confiscated products burned by Myanmar authorities in 2018.
The United Nations Office on Drug and Crime's World Wildlife Crime Report 2020 identified Myanmar as a hotspot for tiger parts trafficking based on high seizure rates on its borders with India, Laos and China. In recent years large numbers of elephants in Myanmar have also been poached for their skin to satisfy demand in China, where it is used in both jewellery and traditional medicine.
Arrests of illegal wildlife traders, however, have been relatively low. There were 68 arrests in 2018, 40 in 2019 and 14 so far this year, the Forest Department's Nature and Wildlife Conservation Division told Frontier.
Worth an estimated US$20 billion worldwide, the illegal trade was thrust further into the spotlight after the sale and consumption of pangolins – the most trafficked wild mammal in the world – were linked with the global COVID-19 pandemic. It was suggested they may have been the source of the outbreak.
Either way, the exploitation of wildlife increases the likelihood of another virus crossing to humans, says the UNODC report, which warns that zoonotic diseases represent 75 percent of all emerging infections in the world.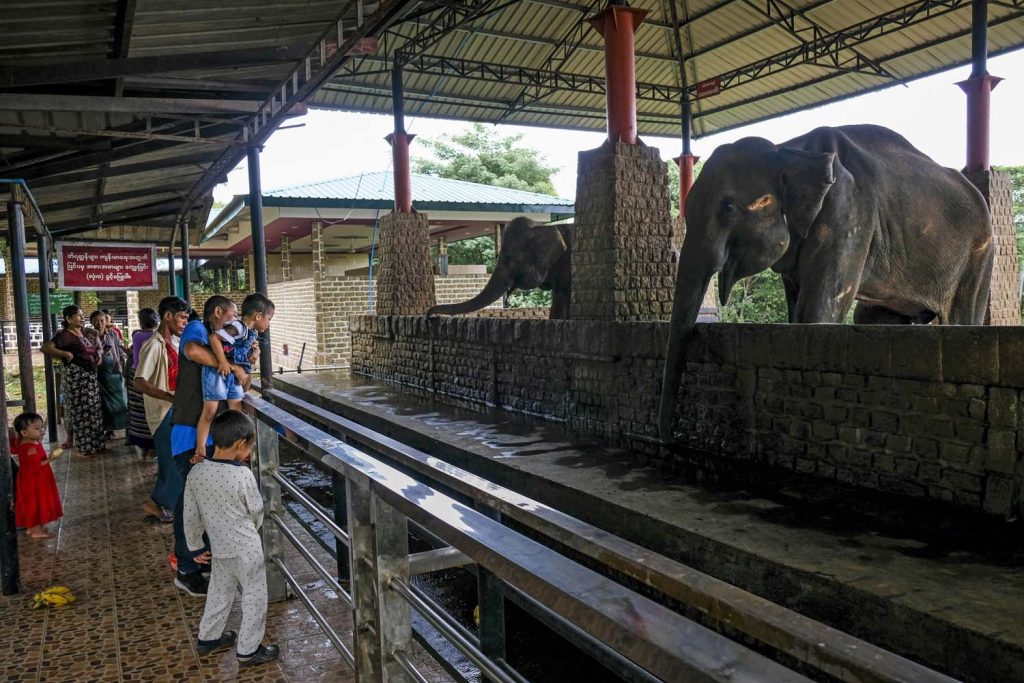 About the same time that the Myanmar government toughened its stance on wild animal ownership, it also legalised the trade of rare wildlife under section 22(a) of the 2018 Protection of Biodiversity and Protected Area Law.
The clause enables the government to green light the commercial breeding of "critically endangered wild animals and wild plants", and the Ministry of Natural Resources and Environmental Conservation circulated a list of acceptable animal species on June 3.
Officially referred to as notification 690/2020, the list features 89 animals, including tigers – of which Myanmar is thought to have as few as 22 left in the wild – and the critically endangered Irrawaddy dolphin. Leopards, elephants, red pandas and several monkey species are also among the 41 mammals on the list, while the 43 species of birds include rare vultures.
The trade of dolphins, elephants, tigers and several other animals will be limited to display in zoos, hotels and resorts, but others on the list can be harvested for their meat, skins and nests – meaning restaurants could soon start serving curry made with critically endangered Siamese crocodile.
While the list mentioned specific species, the final entry broadly referred to "snakes", which includes at least 100 threatened species in Myanmar and raises to nearly 200 the number of animals that can be commercially farmed.
Anyone wanting to own or breed wildlife will have to submit a request with detailed information on the animals to the township Forest Department, Dr Naing Zaw Htun, director of the Forest Department's Nature and Wildlife Conservation Division, told Frontier in an email on July 10. The department will then submit the request to Nay Pyi Taw for consideration, he added.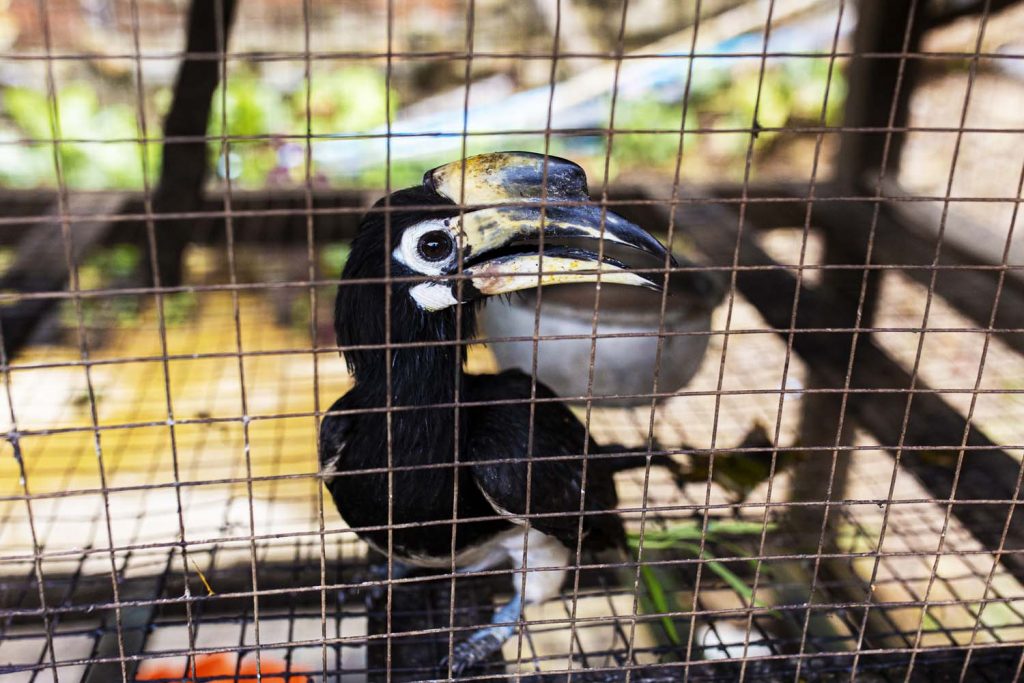 Regulating the trade
The Forest Department argues that legalising wildlife farming will discourage the poaching of endangered species and allow them to flourish in the wild. But conservationists are not so convinced, arguing the move is likely to increase overall demand for wild animal products, resulting in more poaching and increasing the risk of deadly viruses spreading to humans.
In a joint statement on July 14, the World Wildlife Fund and Fauna and Flora International said that commercial wildlife breeding and trade can "increase the risk of disease spillover from wildlife to humans, such as COVID-19".
"Experience from other Southeast Asian countries shows that commercial breeding of any wild species has no value for conservation and is extremely difficult to regulate," the statement said. "Commercial trade has been shown to increase illegal trade in wildlife by creating a parallel market and boosting overall demand for wild animal products."
Dr Nay Myo Shwe, manager of the Tanintharyi Conservation Programme at FFI, urged the government to provide more details on the commercial breeding plans.
The goal can be good, he said, but "it needs a lot of regulations and preparation. They must state them publicly or people will be confused."
Nay Myo Shwe added that the development would boost the overall population of rare animals. But higher numbers are no guarantee for good living conditions and captive-bred animals are unlikely to survive in the wild.
Not all non-government organisations oppose the move, however.
"This order can reduce illegal trading because it creates a legal trade based on a higher number of animals on the farm," said Dr Thein Aung, a former assistant director of the Forest Department who heads the Myanmar Bird and Nature Society.
Officials will be hoping the new initiative fares better than some previous experiments with wildlife breeding. A plan in 1982 to export macaques to Japan and China for medical research purposes faltered after they rejected 20 animals because of poor health. The macaques were instead settled at Yangon Region's Hlawga National Park, where wardens complain that their booming population of more than 2,000 has caused food shortages for other animals.
As Frontier reported in March, in 1963 the newly-formed People's Pearl and Fisheries Corporation began catching crocodiles in the Ayeyarwady delta and exporting them live or selling their skin for luxury leather products.
A parallel black market emerged and any crocodiles seized by the government from illegal smugglers were kept in the compound of the Trade Department in Yangon, and General Ne Win later had a crocodile farm built in Yangon's eastern Thaketa Township.
The farm survives as a low-key tourist attraction and research facility housing more than 500 crocodiles, but has not exported crocodile products because it is unable to comply with regulations contained in the Convention on International Trade in Endangered Species of Wild Fauna and Flora (CITES).
"Crocodiles are big business," said Thein Aung. "I don't know why they don't move forward to turn it into money."
Meanwhile, 20 private enterprises across Myanmar, mostly resorts and zoos, are already licensed to breed "wild animals", although they have until now been banned from trading or slaughtering them for meat.
To date 4,318 individual specimens have been registered, said the Nature and Wildlife Conservation Division.
But it's unclear whether the authorities have the capacity to properly regulate conditions in these private enterprises.
In February, one of Myanmar's first private zoos, the Sane Let Tin Resort in Mon State, was the centre of a controversy after visitors saw the staff beating the animals and refusing them food.
The resort, which opened in Kyaikto Township in 2007 with government approval and breeds 48 species, among them leopards, tigers and elephants, later promised in a Facebook post to improve conditions for its animals.
Farmers and business owners will be responsible for the captive animals' environment under the new regulations, said Naing Zaw Htun from the Nature and Wildlife Conservation Division
Hunting game can also be permitted under the Conservation of Biodiversity and Protected Areas Law but so far nobody has applied for a licence, Naing Zaw Htun said.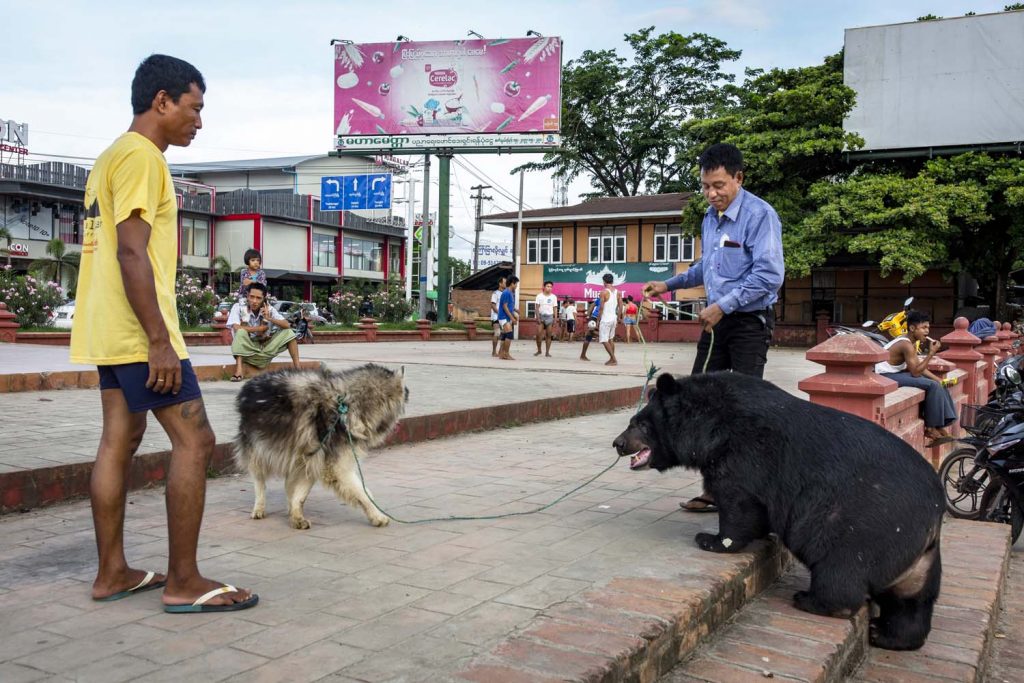 Into the wild?
Back in Taungoo, "Bear Man" Ko Aung faced a tough choice.
He and other wild animal owners had been told to release their animals into their natural environment, but creatures that have spent their lives in captivity rarely learn the survival skills to survive in the wild, and their lack of fear of humans makes them vulnerable to poachers.
Officials acknowledged this was a problem, but claimed they had no choice but to implement the new rule.
"Though we know it is not always possible to return animals who have lived in captivity back into the wild, we have no other choice. We can't detain these animals in our office," said U Maung Maung Naing, assistant director of the Taungoo Forest Department.
Thein Aung said the government should build a sanctuary for animals whose owners can no longer legally keep them. This sanctuary would provide jobs for veterinarians and wildlife experts as well as better conditions for the animals than privately run zoos, he said.
In the end, Ko Aung decided he couldn't leave his bears to fend for themselves in the jungle.
"How can these clever boys survive in the wild?" he asked.
After their final tour of Taungoo, he took them to a private zoo based in the compound of Pioneer restaurant on the Yangon-Nay Pyi Taw Highway. Still under construction and awaiting government approval, the attraction will house more than 60 species when it opens, said the Forest Department.
Meanwhile, Myanmar's captive breeding experiment has captured the world's attention, evoking disturbing forecasts of neglected tiger farms feeding an insatiable appetite for traditional medicine and rare animals captured to amuse tourists. Both conservationists and wildlife traffickers wait to see the results.