Ignorance about leprosy, one of the world's least contagious diseases, condemns many of those affected by leprosy to a life of stigmatisation.
By HEIN KO SOE | FRONTIER
Ko Aung Kyaw Hein, 16, has just passed his matriculation exam with distinction and is keen to leave the compound where he lives with his family on the outskirts of Pakokku, a dusty town on the Ayeyarwady River in Magway Region.
"I don't want to say why, but I want to leave here," Aung Kyaw Hein told Frontier at the compound, about a 15-minute motorbike ride from downtown Pakokku.
His mother, Daw Mu Mu Aye, 47, knows why her son wants to leave what's known as the Seven Villas compound. It is the stigma of living there. Seven Villas was established in 1937 for people suffering from leprosy. Aung Kyaw Hein does not have the disease and neither do his four siblings nor his parents. But both his maternal grandparents did and they were moved to Seven Villas when it opened. The family never left.
"Although none of us have leprosy, [Aung Kyaw Hein] is very ashamed to live here. He is young, so he wants to go and live in another place," said Mu Mu Aye, who has two daughters and three sons.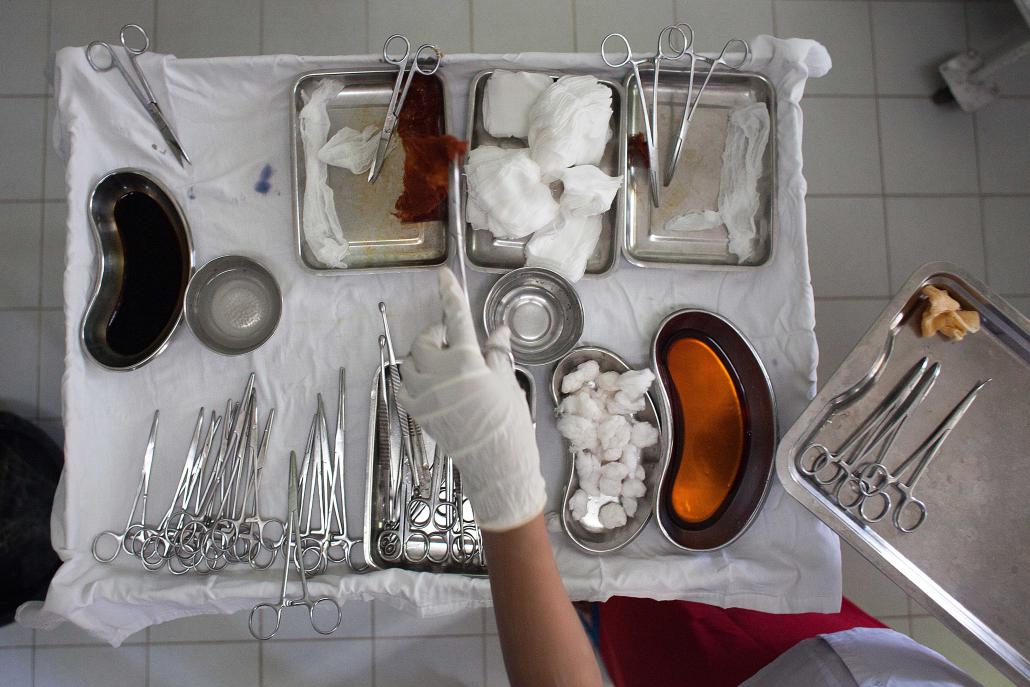 Mu Mu Aye sells vegetables at Pakokku market for a living. Despite not having leprosy, she said gossip about where she lives affects her business.
"People say to me that the beans I sell are from Seven Villas, so they are worried that it will give them leprosy and they won't buy them. But I don't care. I can sell the products to other people. Really, you can't get the disease from vegetables," she said.
There are many misconceptions about leprosy, one of the least contagious of all communicable diseases. More than 95 percent of the population has a natural immunity to the disease. When someone who has been diagnosed with leprosy begins multi-drug therapy, it is almost impossible to pass on the disease.
"There are different opinions about people with leprosy," said Ko Kyaw Aung, 45, who lives with his family at Seven Villas. As well as providing medical treatment at the compound, he sometimes makes shoes for those with leprosy, whose feet and hands are susceptible to injury because the disease causes a loss of feeling in the toes and fingers.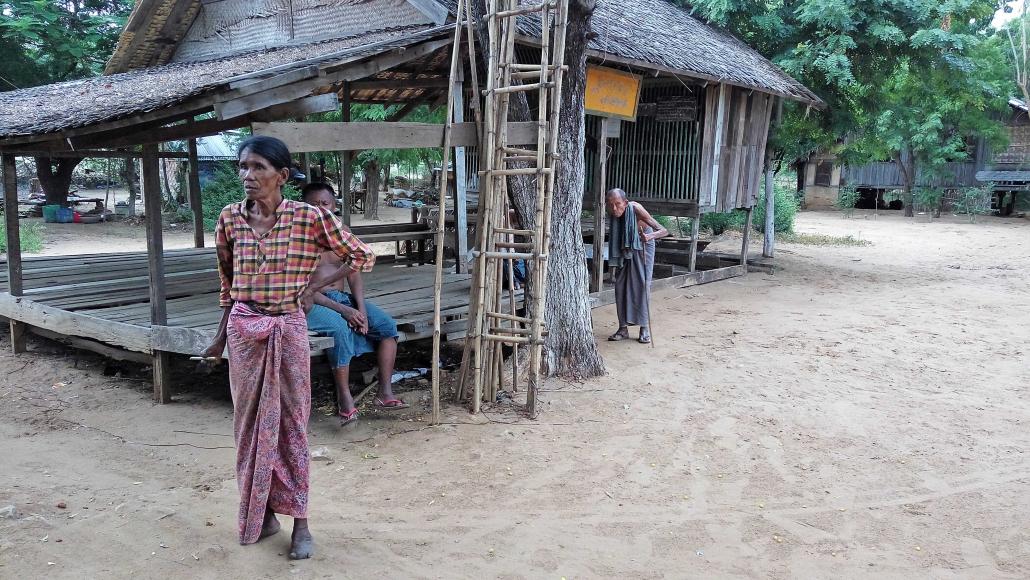 Kyaw Aung said some people stigmatise those with leprosy and shun contact with them.
 "That's an issue we have to face today, and even our children are facing that; nobody plays with the children here," he said.
Others, however, such as U Khin Maung Myint, who visits Seven Villas to help those with leprosy, spurn the misconceptions and mistruths about the disease. He has helped to build a school and religious buildings, and to bring electricity to Seven Villas.
"They can do any work and they can live normally in Pakokku. So I am trying to help them individually," he said.
About 100 people live in the Seven Villas compound, of whom only about 10 have leprosy. They were first treated in 1990 and their strand of the disease is not contagious.
"I came here from Pauk Township [near Pakokku]," said U Khin Htike, 75. "I went to hospital to be treated for my leprosy 40 years ago and the government clinic said I should stay at the community at Pakokku. They said if I stay here I would be provided with treatment, so I moved to Seven Villas."
Khin Htike met his wife, Daw Saw Mya, 70, who also has leprosy, at Seven Villas.
"We have no children and depend on ourselves," he said. "I make firewood and cut grass to sell. We don't have the choice of doing other work but what I do is very difficult for me because moving the wood and grass is difficult," he said, referring to leprosy-related injuries that have left his hands and feet badly deformed.
U Kyar, 79, from Myaing Township in Magway, has lived at Seven Villas since being diagnosed with leprosy 66 years ago. He has two daughters and a son, neither of whom have leprosy.
"I am so ashamed about my disease," he said.
Kyar said government support for residents at Seven Villas had ended in 1992. A small clinic in the compound was funded by private donations.
All of the leprosy patients at Seven Villas interviewed by Frontier said they experienced some kind of stigmatisation every day. One example they cited was having to spend hours walking to and from Pakokku because public buses were reluctant to pick them up.
"We only ask that we have equal opportunities with other people," said Kyar. "People need to be educated about this disease."
Top photo: A man with leprosy sits in a field close to Mawlamyine, the Mon State capital. (Jeroen de Bakker / Frontier)