After being shunned for years by the diplomatic and NGO community, Nay Pyi Taw is attracting attention as the place to be ahead of the installation of an NLD government.
By PETER JANSSEN & SOE THAN LYNN | FRONTIER
U Kyaw Minn and his family are about to get some neighbours, from abroad. The 67-year-old refused to abandon his bean farm when the former junta confiscated land for the 1,000 acres it designated as a diplomatic zone before Nay Pyi Taw became the capital in 2005. The regime paid other farming families compensation of between K100,000 and K200,000 an acre and promised them farm land elsewhere. Not all the promises were kept.
"We had 30 acres of farmland but were only compensated for 15 of them, and the government never gave us an alternative plot," U Kyaw Minn told Frontier. "We are staying because we want to get our full compensation before we leave," he said, surrounded by sons and relatives. The family has taken the Nay Pyi Taw Municipal Council to court over the compensation claim. U Kyaw Minn's family members are the last of an estimated 400 people who lived and worked on land in the diplomatic zone. During the past nine years, not one foreign embassy has sought land in the zone, but that's changing.
"Two weeks ago the Chinese embassy opened a temporary office at the ACE Villa compound, but they are also preparing to build a permanent office in the diplomatic zone," said a government official in Nay Pyi Taw, who asked to remain anonymous. The ACE construction company is owned by the Sports Minister, U Tint Hsan, and it built many of the public buildings in Nay Pyi Taw, including the houses of parliament and the President's Office.
Other countries that have shown interest in a permanent presence in the capital include Bangladesh, India and the United States. The sudden diplomatic interest in being in Nay Pyi Taw is linked to the outcome of the November 8 polls in which the National League for Democracy won a majority of the contested seats, assuring its role as the leading party in the next government, which is due to take power on April 1.
NLD leader Daw Aung San Suu Kyi met representatives of the diplomatic corps in Nay Pyi Taw on November 17. All foreign embassies are based in the former capital, Yangon, and some are spending huge sums on rent. The move to Nay Pyi Taw was highly criticised, including by Daw Aung San Suu Kyi, as an unnecessary expense for one of the world's poorest countries. There were hopes in the diplomatic community that an NLD-led government might consider moving the capital back to Yangon. It was not to be.
"Daw Aung San Suu Kyi said the logistical shift back to Rangoon would be too costly, that they had already invested too much in Nay Pyi Taw," said a diplomatic source who attended the November 17 meeting. The NLD leader did not instruct embassies to establish a mission in the capital but she did not discourage such a move either, sources said. The ACE Villa compound in which China opened its "liaison office" is one of several largely empty compounds in the capital built in anticipation of a diplomatic and business influx that never happened. Now, it has begun, but tentatively.
"Obviously, if we had a permanent presence in Nay Pyi Taw it would facilitate communications with the next government," said a diplomatic source, who requested anonymity. Obviously, such a presence is not essential as embassies, most United Nations agencies and other aid organisations have been functioning without a permanent presence in Nay Pyi Taw for a decade. Since its official unveiling on November 6, 2005, transportation links between the capital and Yangon have improved significantly. The highway linking the two cities is one of the best in the country, albeit one of the most boring. There are a flurry of daily flights between Yangon and Nay Pyi Taw and air-conditioned buses operated by a host of competing companies cover the distance in less than six hours for a reasonable K7,000 to K8,000. But what seemed an unnecessary expense under the outgoing government has become a necessary investment. "There is symbolic value for making a presence there," acknowledged a Western diplomat. Even more so, now that China has made the first move.
Some international financial institutions have opened offices in the capital. The Asian Development Bank has an office in the ParkRoyal Nay Pyi Taw and the World Bank has rented space at the Hilton Hotel, both five-star properties in the National State Guest House Zone surrounding the Myanmar International Convention Center built in 2014 for the first summit of the Association of Southeast Asian Nations to be hosted by Myanmar.
Among those at the summit was US President Barack Obama, who stayed at the four-bedroom Grand Royal Suite at the Kempinski Hotel compound.
The Kempinski is actively courting embassies to establish an office on its premises. "We have a plan to attract long-stay guests," said Ma Phyu Phyu Khine, Kempinski Nay Pyi Taw's director of sales and marketing. Already about 10 percent of the hotel's guests are classified as long stay. The Indian embassy has expressed an interest in renting an office in the compound, although negotiations are continuing.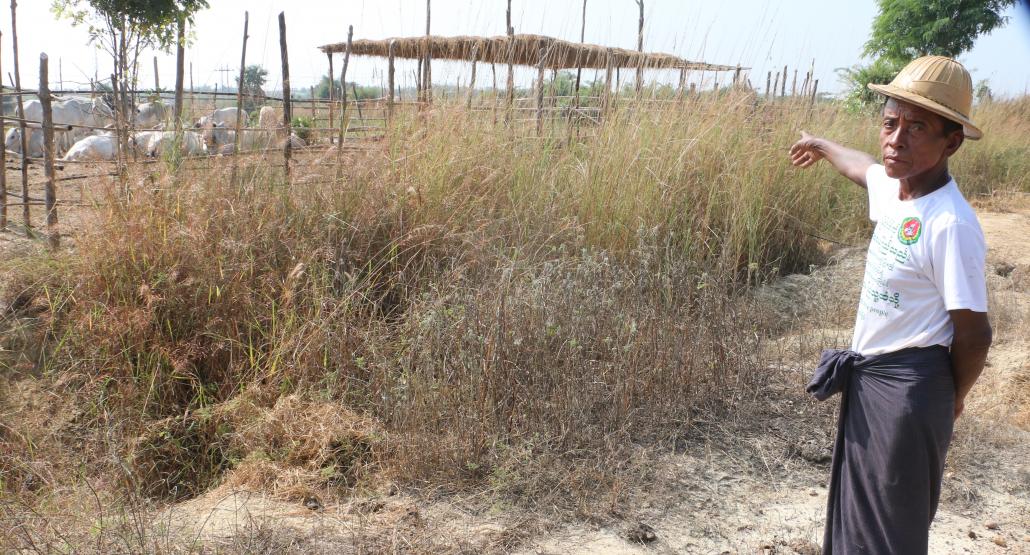 Strangely absent in the new capital are the offices of United Nations agencies. Apart from the United Nations Development Program, that has opened an office in Ottarathiri Township, few UN agencies have made the move or seem inclined to do so. "After the Daw Aung San Suu Kyi meeting all of the UN agencies got together to discuss whether they should move their offices to Nay Pyi Taw. All of them said they had no future plans to do so," said a source close to the international aid community.
"We are looking into means of increasing our presence there, but there are many different scenarios," said U Aye Win, spokesman for the UN Resident Coordinator. Although there are challenges, such as finding a building in Nay Pyi Taw that is not owned by the military or a blacklisted crony, the move would certainly result in huge savings on rent. The UN children's agency, UNICEF, notoriously rented an office in Yangon for an estimated US$80,000 a month. Prices in Nay Pyi Taw are generally half what they are in Yangon, and getting around town is a lot more time-efficient on the capital's famous 16-lane highways.
"I think it is important for the development agencies to be here in Nay Pyi Taw," said NLD MP U Min Thu, who has represented Ottarathiri Township since the 2012 by-elections. "When I first came here I thought Nay Pyi Taw was unnecessary, just another means for the military to hold on to power. And there were other issues such as the inadequate compensation paid to the farmers who lost their lands and jobs, and the fact that only the cronies got a lot of opportunities to make money here," U Min Thu told Frontier. "But now my opinion has changed. It's a lot easier to do your work in Nay Pyi Taw than Yangon, which is too congested. The convenience is especially important for Daw Aung San Suu Kyi. In Yangon, people coming to visit her are often late because of the traffic."
Convenience aside, Nay Pyi Taw's formidable image, with its long straight highways, carefully planned zones and lack of political protests (to date,) will be challenging to change by the NLD-led government. The Nay Pyi Taw Municipal Council, chaired by U Thein Nyunt, a friend of former junta chief U Than Shwe, had ruled the capital by military whim for the past five years. A new council chairman will be appointed by the incoming NLD government.
"Under the NLD, Nay Pyi Taw will become people-centric, not military-centric," said U Min Thu. "In the new Naw Pyi Taw we want to grow the forests back, and allow farmers to grow their traditional crops, beans and sugarcane, again," he said. That might be good news for U Kyaw Minn as he waits for a court ruling on the compensation for his land in the diplomatic zone.
(Title photo: Soe Than Lynn / Frontier)