A monk who campaigns to save forests features in an exhibition hosted by WWF to coincide with a report on the benefits of preserving Myanmar's rich diversity of flora and fauna.
Reporting & Photos MINZAYAR OO
Words OLIVER SLOW | FRONTIER
"We have to love Mother Nature and appreciate how it benefits us human beings, especially now that nature is under threat," said U Pyinnyar Wuntha, as he strolled through dense forest near the Dhamma Rakhita Monastery where he lives in Tanintharyi Region.
Pyinnyar Wuntha planted many of the trees that form part of the woodlands in this quiet corner of the country. The trees he planted include mahogany, ironwood and other species native to Myanmar. He lives at the monastery, at Kalone Htar village, Tanintharyi Region, with three monks, two novices and a roe deer he rescued from a hunter.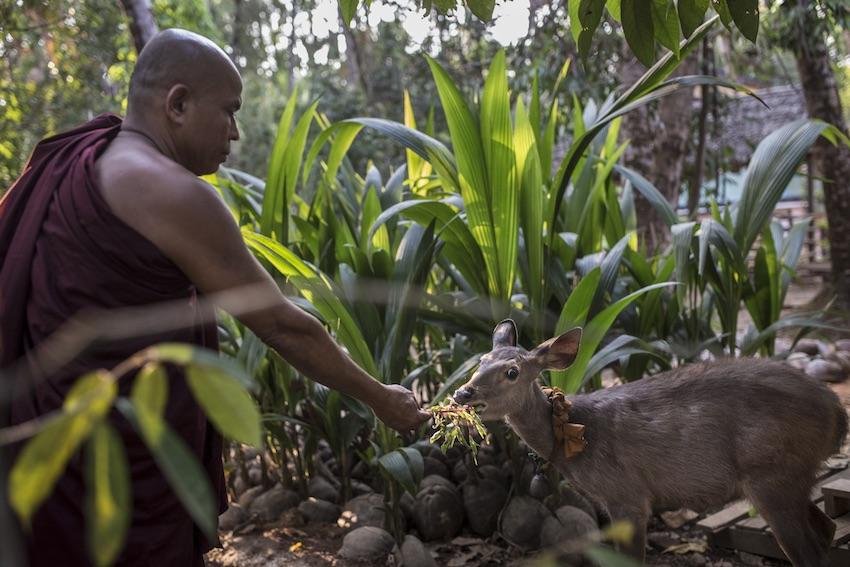 Pyinnyar Wuntha is heavily involved in environmental conservation in the area around the village. He regards it as his responsibility to protect the surrounding forests, especially as they are attracting increased attention from loggers – both legal and illegal.
"Since I arrived in the village in 2000, there's been a lot of logging in the area," he said. "People from other towns come to chop down trees and take logs out of the forests surrounding our village. Some have permission, but mostly it's illegal."
Those with permits often take more logs than they should.
"If they are permitted to take out 50 tons, they take double or triple the permitted amount," the monk said, adding that a new road has put the forest at greater risk by making access easier.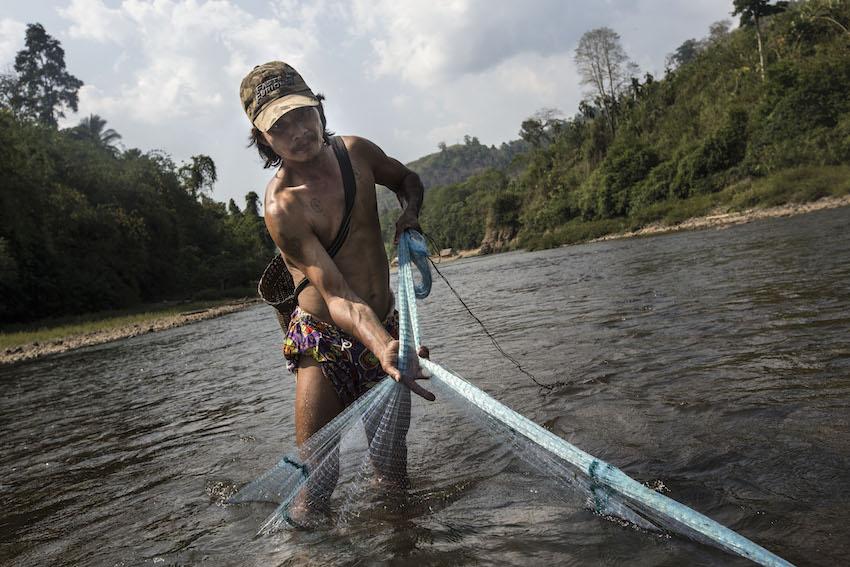 Pyinnyar Wuntha is one of the people featured in a photo exhibition called "Human. Nature." hosted by WWF, to highlight the importance of Myanmar's natural resources.
The exhibition was held in Yangon from May 20 to June 3 to promote the launch of a WWF report called "Natural Connections: How natural capital benefits Myanmar's people and economy". As its title suggests, the exhibition aimed to highlight the benefits created by the country's natural resources.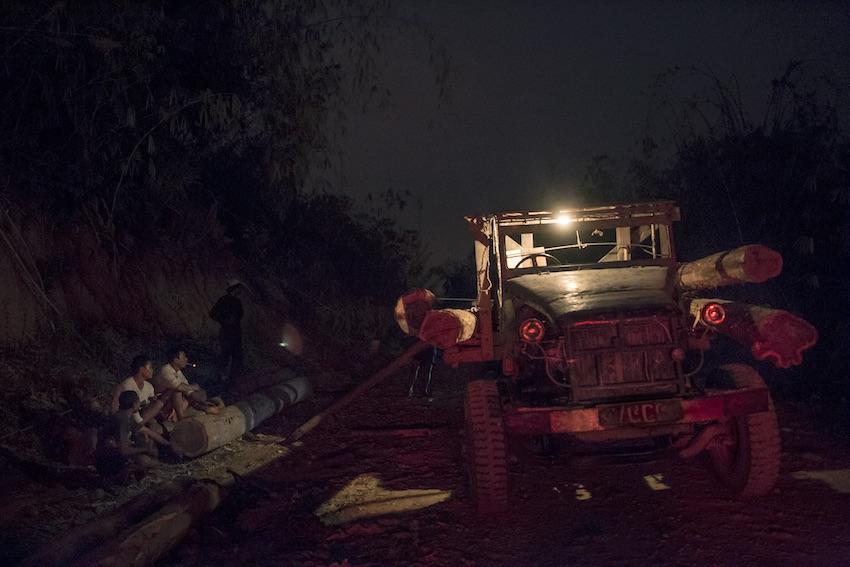 Myanmar has a rich variety of flora and fauna. A 2012 report by the Convention on the Conservation of Migratory Species of Wild Animals said that Myanmar has 251 known mammal species, 172 species of reptiles, 70 types of frogs, two caecilians (limbless amphibians) and more than 1,000 species of birds. A 2014 report by WWF found 26 new species in Myanmar.
The 2012 report also highlighted the diversity of the nation's forests. They include mangrove and estuary forests in coastal and delta regions, mixed deciduous forests and deciduous dipterocarp forests, rain forests, alpine forests and dry thorn forests.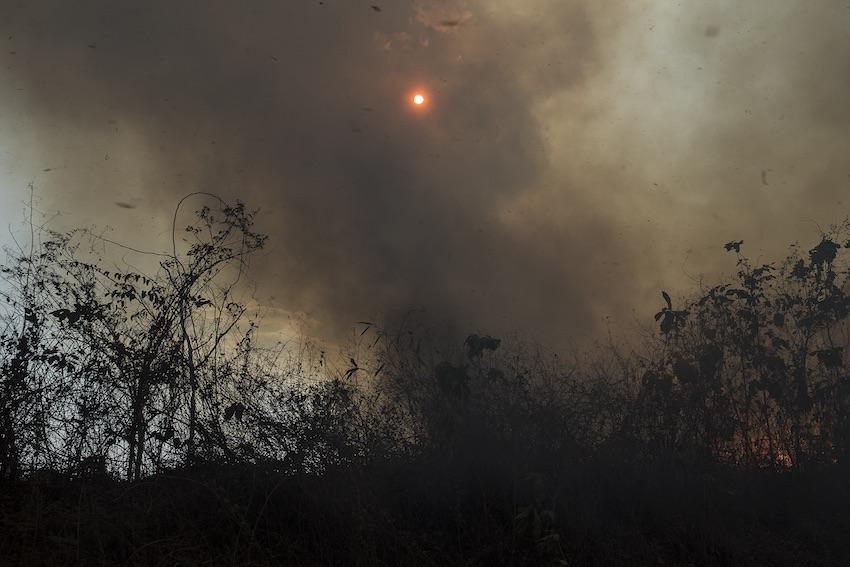 As Myanmar continues to develop as part of the reform process, many of its distinctive natural features are under threat.
"Myanmar is undergoing unprecedented changes," said Mr Christy Williams, country director, WWF-Myanmar. "Many of these [changes] are positive, but the rate of development is also threatening crucial natural ecosystems such as forests, rivers and coastal habitats," he said.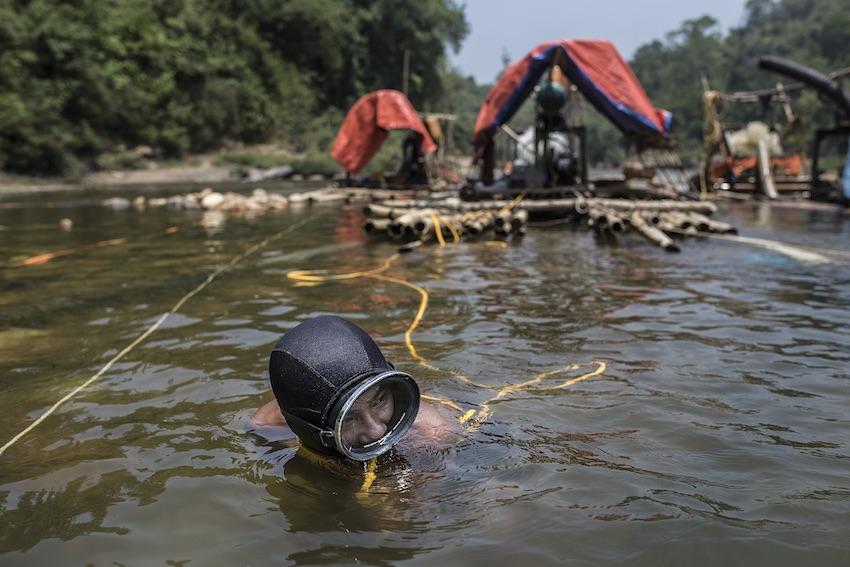 Tanintharyi Region, where the photos for the exhibition were taken, is one of the most biologically diverse places on earth. It is an important forest corridor connecting Myanmar with forests in Thailand, but is seeing significant development.
"In recent years, driven largely by increased investment in the region's energy and transportation infrastructure, the scale and intensity of many of these threats has grown exponentially," WWF said in its report.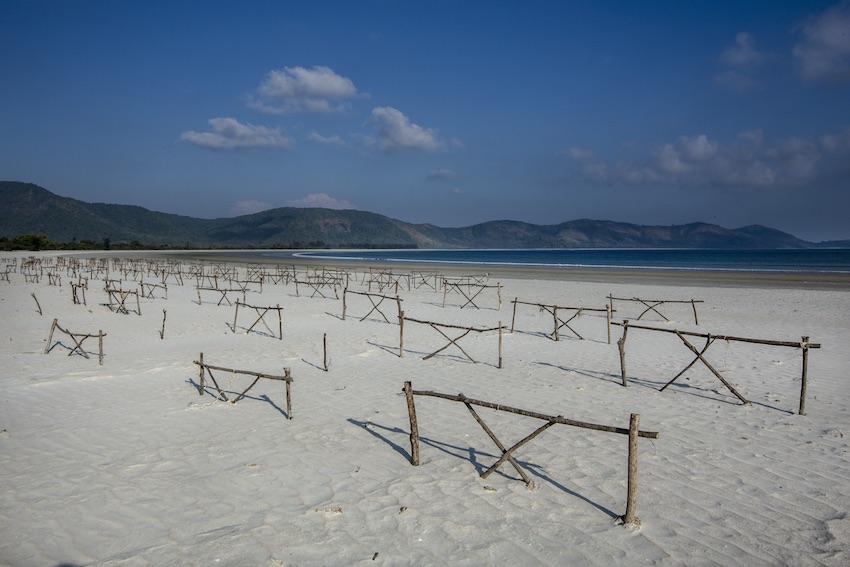 The report's recommendations include promoting "green" investment, encouraging sustainable water resources infrastructure, disrupting the global tiger trade through stricter legislation and improved enforcement, and empowering civil society and communities to be involved in decision-making.
The Bago mountain range, between the Ayeyarwady and Sittaung rivers in central Myanmar is another of the country's most diverse regions. It is home to elephants, tigers, leopards, banteng and sambar, among others. It is one of the few places globally where teak grows naturally.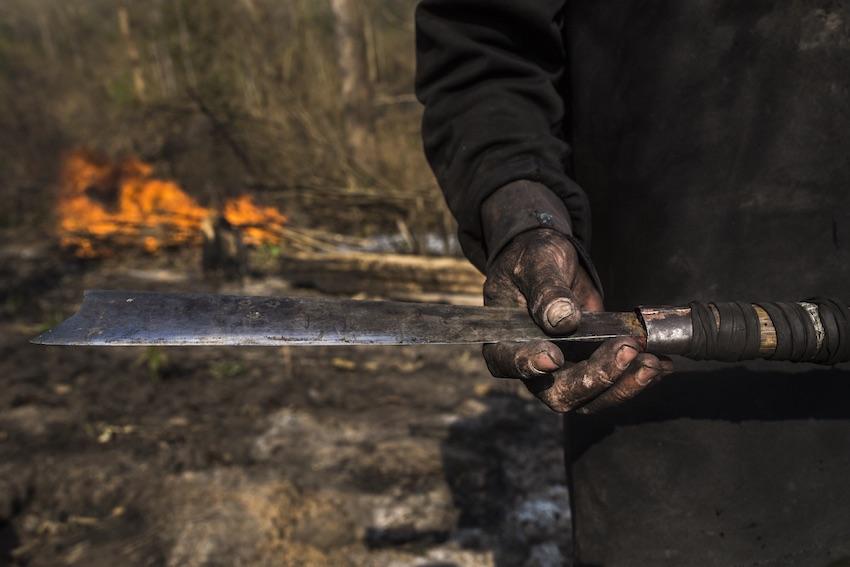 Yet its forests too are under threat from logging and poaching.
U Wun Nyunt, 52, who lives in the Bago ranges, previously practised taungya, a type of shifting agriculture in which trees and crops are grown in the same area for about three years.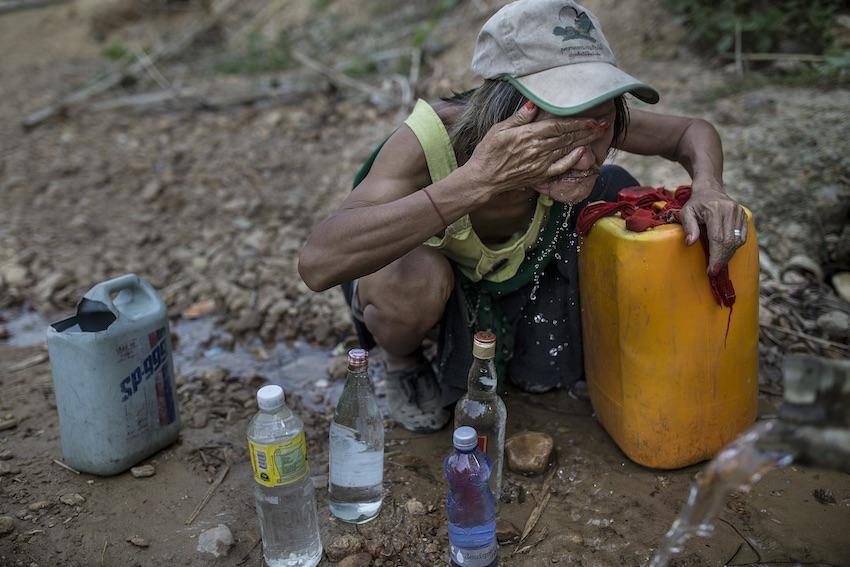 "Since big companies started logging here, a lot of the forest has been cut down and the river in our village is drying up; now we don't have enough water to drink," he said. "In the past, the surrounding forests and mountains were very green and thick and provided good shade for us and many kind of wildlife. But these are all in the past now."