A film about one of the nation's worst disasters has contributed to a growing interest among young filmmakers in making documentaries.
By THI RI HAN | FRONTIER
AN INCREASING number of young Myanmar filmmakers are focusing their careers on making documentaries, a trend partly inspired by the creative success of a production about one of the nation's worst natural disasters.
Nargis: When time stopped breathing, directed by Kyaw Kyaw Oo and Maung Myint Aung, and released internationally in 2009, one year after the powerful cyclone devastated the Ayeyarwady Delta and killed about 140,000 people, has won prizes at four of the 16 international film festivals at which it has screened.
The documentary, which did not screen in Myanmar until September 2012 when it was shown at the Wathann Film Festival, was filmed under trying conditions that had nothing to do with the devastation wrought by the cyclone.
The military government prohibited filming in the delta after the cyclone struck in early May 2008 and the documentary's two teams of filmmakers had to take precautions against being caught.
The control mentality during military rule that found expression in stifling censorship created hardships for filmmakers who wanted to make documentaries.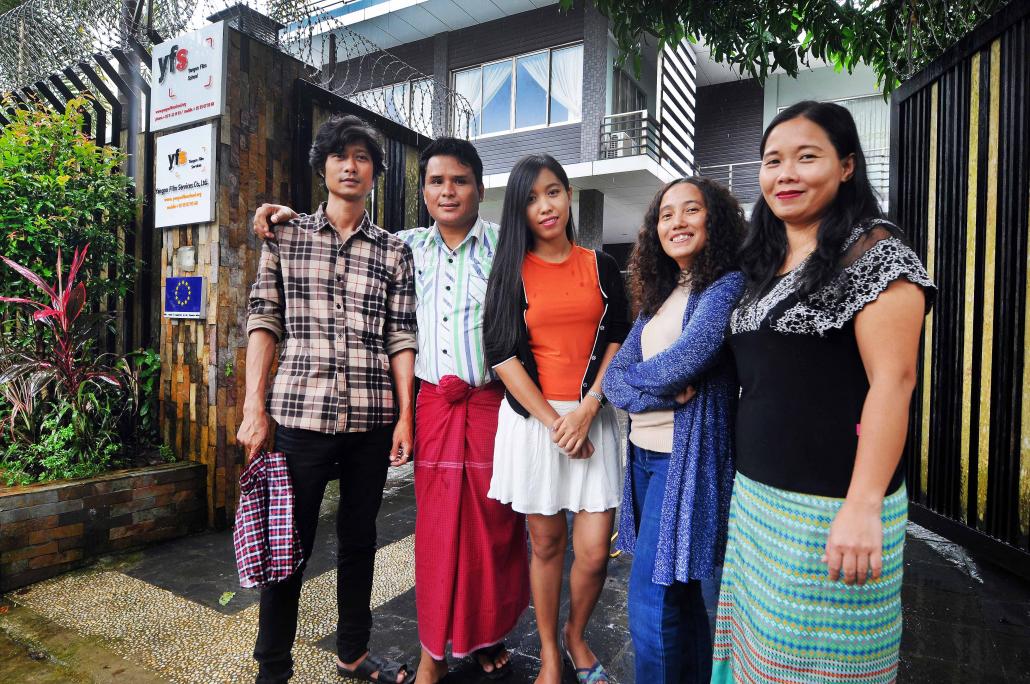 Among them was Ma Shin Devi, 53, who began working as a producer in 1988. In 2005 she moved into documentary film making. Her best known documentary is Rahula, made in 2008, about a sculptor in Mandalay. She has won numerous awards, including Best Documentary at the Wathann Film Festival, an independent film festival in Yangon, in 2013 and 2014.
She recalled a hard time under military rule because of the fear of being caught as well as limited opportunities to find work. It was a dangerous time to be making documentaries and filmmakers had few chances to try their talent.
"There are two groups in the Myanmar movie world; mainstream and independent," said Shin Devi. "Mainstream want to stay within their own circle and independents want to roam the world," she said.
Shin Devi is confident that the transition in Myanmar since 2011 is creating opportunities for the country's documentary filmmakers to establish a bigger presence in international film festivals.
"Myanmar is undergoing political and social reform and the opportunities are there for documentary filmmakers," she said.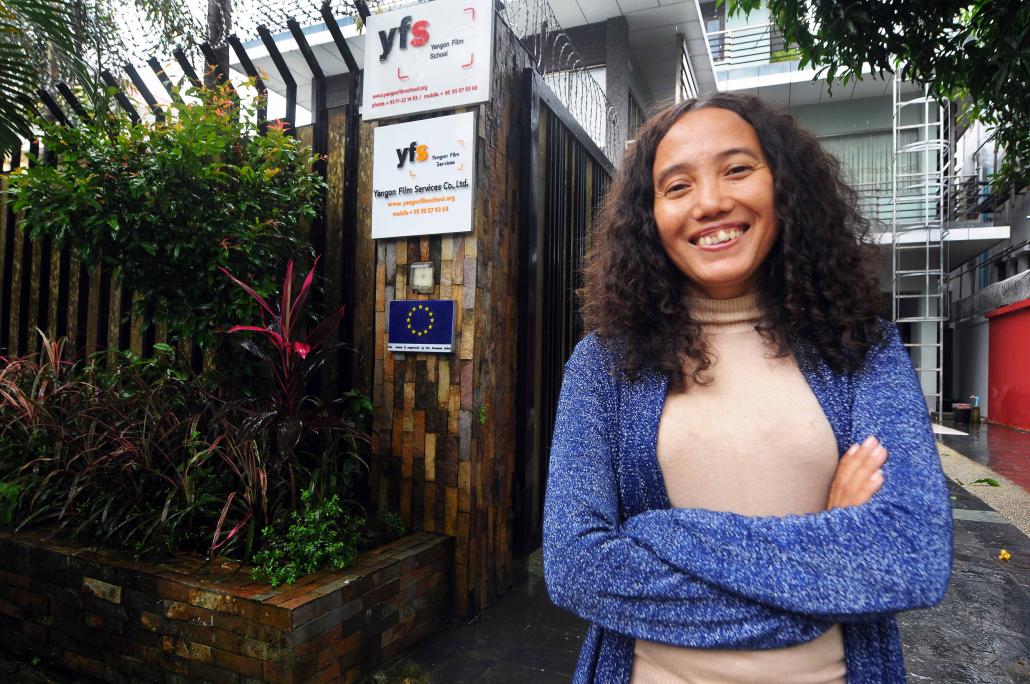 However, she expressed concern that development under a stable political situation could lead to reduced international assistance and fewer opportunities for documentary makers who rely on assignments about the activities of NGOs and INGOs.
"Then we would have to depend on our own ideas to survive rather than documenting the work of NGOs," she said.
Although documentaries in Myanmar have enjoyed a resurgence in recent years, they aren't entirely new. One of the first documentaries ever made was a recording of the funeral of politician U Tun Shein in the 1920s.
The documentary was reportedly screened at the Royal Cinema, which was on what is now Bogyoke Aung San, an area of the city that, at one time, had so many theatres it was referred to as "Cinema Row." Few of those cinemas remain today.
The director of that movie U Ohn Maung went on to found The Burma Film Company, one of the most prominent movie companies at the time.
Today, competition for assignments to produce documentaries for NGOs and other organisations is strong, said Ma Hnin Ei Hlaing, a freelancer.
"There are many freelancers but it is hard to survive as a freelancer because the NGOs are only familiar with three or four well-known documentary makers," Hnin Ei Hlaing said.
"Freelancers have to dip into their own pocket to make a film while foreign documentary makers have associations to support them," she said.
"There should be an organisation or association that provides moral and financial support to young documentary filmmakers."
Film editor Ma Thet Su Hlaing said critical thinking was essential for editing documentaries.
"Film editing takes months and even years, but it is the director who takes the credit," she said.
Tagu Films co-founder Ko Lamin Oo has exhibited his films at the Wathann Film Festival, which was first established in 2011. The sixth version of the event will be held this year from September 7 to 11. It will include documentaries from Myanmar, Thailand and the Philippines. His The Special One won the Best Documentary award at last year's festival. 
"Documentary films must be shown at movie theatres," he told Frontier. "When people pay money to see them, they will go mainstream," he said.