Players hope the launch of a women's football league will usher in a new era of success for the national team, which is busy preparing for the Southeast Asian Games in Malaysia in August.
Words & Photos NYEIN SU WAI KYAW SOE | FRONTIER
AT JUST 16, San Thaw Thaw is the baby of the Myanmar women's national team, but you probably wouldn't guess it. Her confidence belies her lack of experience; she's certainly not the kind of person to be easily intimidated or overawed. "I don't have problems when I'm up against the boys on the field. I am good enough to go up against them," said San Thaw Thaw.
San Thaw Thaw's self-belief has served her well. She first gained international honours when she was called up for Myanmar's under-14 team in a match against Vietnam, and now represents Zwekapin FC in the Myanmar Women's League, which kicked off for the first time in December 2016.
Despite her love for the sport, San Thaw Thaw is equally passionate about her studies. As she trains to represent Myanmar at the Southeast Asian Games in Kuala Lumpur, Malaysia, in August, she is also preparing for her matriculation exams later this year.
"I focus on football, but I also focus on my education," she told Frontier during a recent gym session with her teammates from the national side. "When I was a child, all I wanted to do was play football, but now I have more responsibilities for my parents and my life."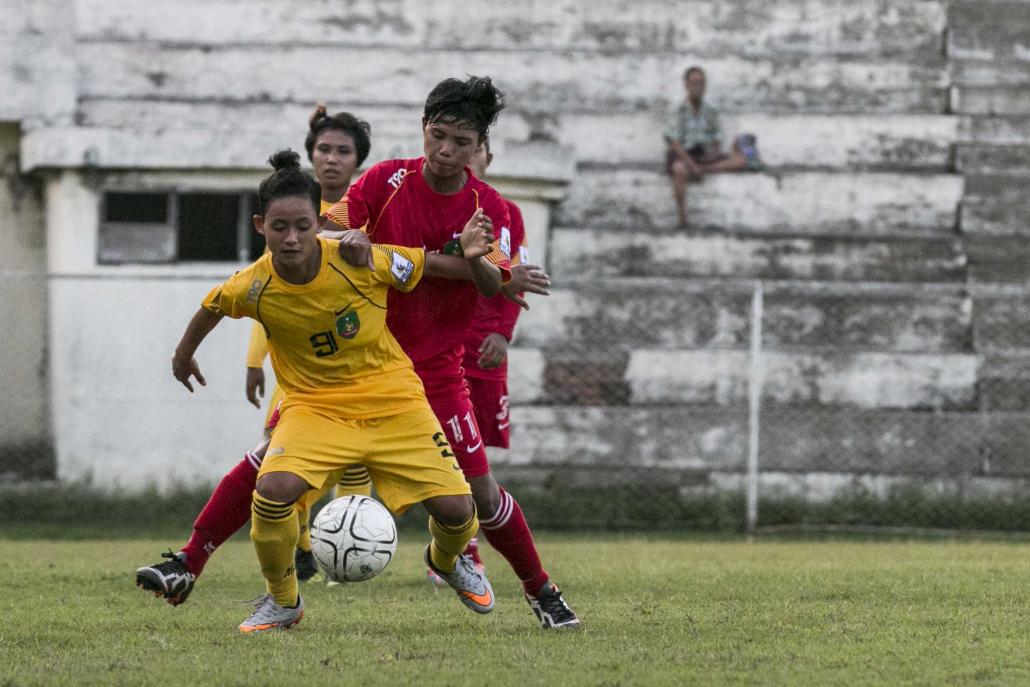 nswks-27.jpg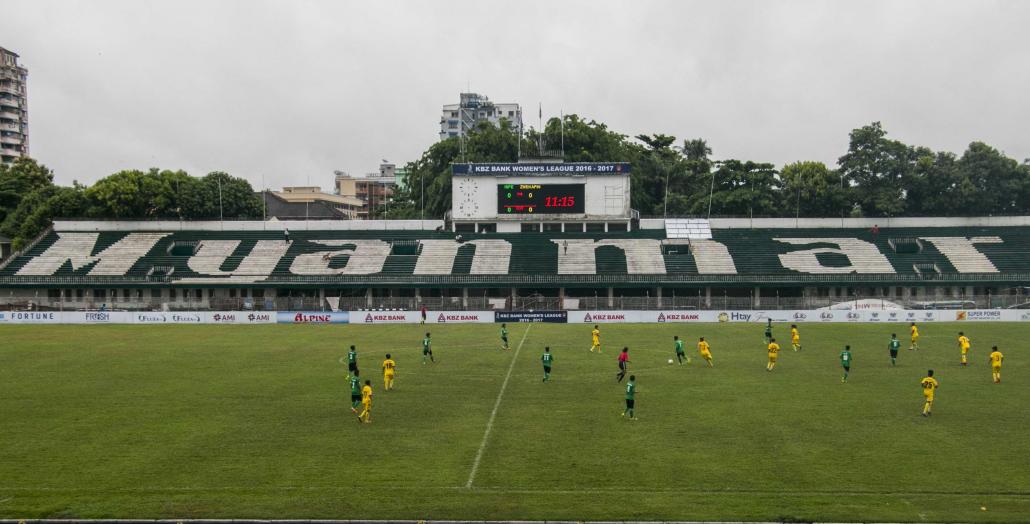 Reijners said he has seen major improvements during his two years in charge, particularly as a result of changes he has instituted to the players' training and diet regimes.
"At first I wasn't happy with the team, but that was just the start," he said. "I needed to make them stronger and I push them so hard when we work out."
He's confident the team will perform well in Malaysia, but acknowledges they'll be up against some tough opposition.
"I have watched a lot of national league matches and have chosen the best of the best," he said. "With a lot of hard work I think we could get a gold medal."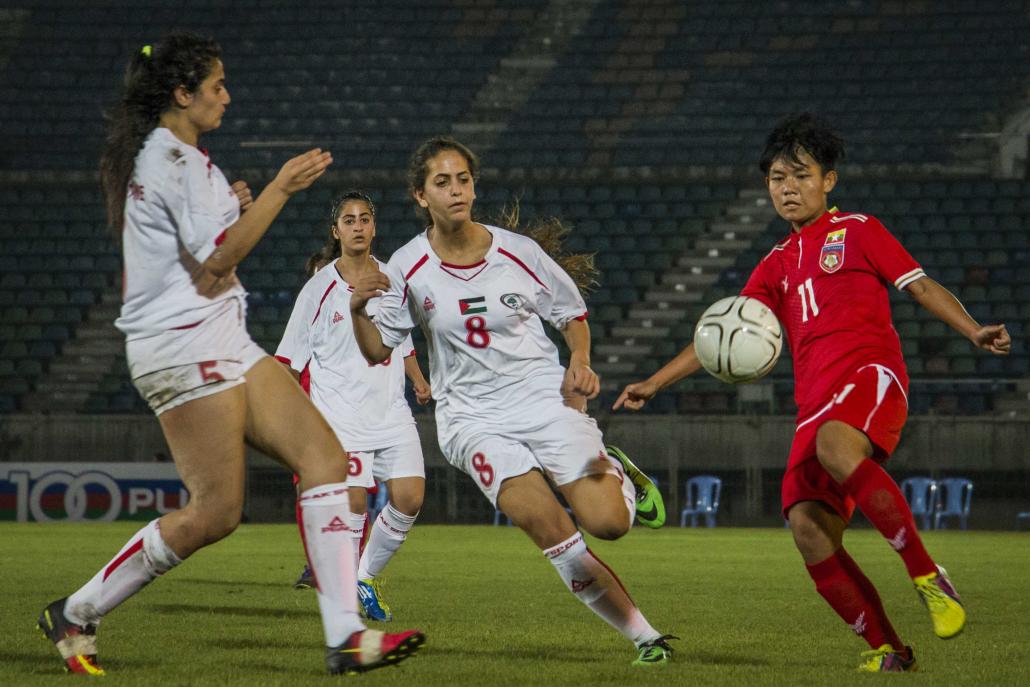 nswks-14.jpg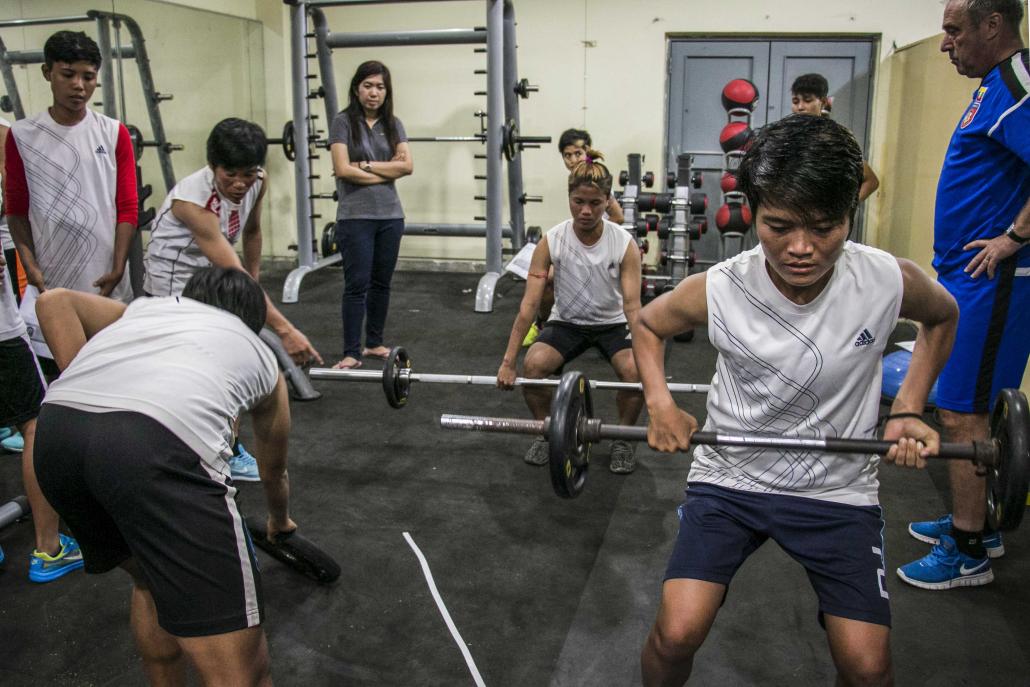 San San Maw expressed confidence about the team's chances in Malaysia and spoke highly of Reijners, who she said genuinely cared about all of his players.
She's also enthusiastic about the long-term impact of launching the women's league.
"We know there are a lot of differences between us and teams like Thailand. They have money, a training programme and a diet routine, but now we have a national women's league that can help players to develop," she said.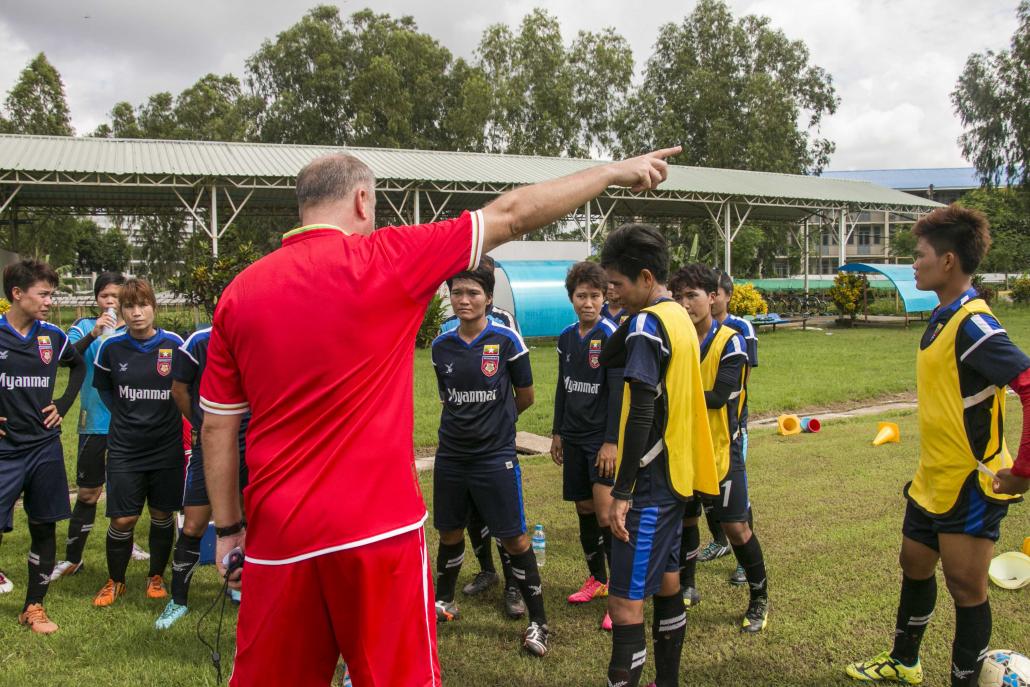 She's less enthusiastic though about the gap in pay between men and women footballers.
"When it comes to men, our women's league is different. When we play in league matches, we get low numbers, and paid less. The difference between the two leagues is so different."