By FRONTIER
YANGON — Photographer Mr Julian Ray was working on a commercial project in the noise, clamour and heat of Yangon's downtown grid when he happened across an old teak door at the rear of a British colonial-era building that was being renovated.
"It was raining at the time. I took an image. Three or four days later, when I came back, the door had been cleaned up and painted over. It's now gone altogether," he told at Frontier at the Trish Gallery in Yangon.
The private gallery, which has been run since 2010 by Ms Patricia Pun, a member of one of Myanmar's most prominent business families, who spent several decades in Hong Kong before returning to Myanmar in the late nineties, will host an exhibition of Ray's photographs of doorways from 29 September till the end of October.
The exhibition, Our Old Doors, which Ray says is part of a long term book project he calls The Vanishing Portals of Myanmar, features doorways from cities and towns throughout Myanmar, including Yangon, Bago, Nyaung-U (Bagan), and the Kachin State capital, Myitkyina.
His subjects range from the peeling doors of terraced houses to the yawning portals of medieval pagodas. But he says he's mostly drawn to the beauty buried in the details of everyday life.  
"My eye always goes towards what I find beautiful – things that, in the context of the street, amid the noise and dirt, people tend not to see. I isolate them, and look at them in their own right," he said.
This extends to the facades of old Yangon, ravaged each year by heat and moisture, too many of which are being pulled down to make way for condominiums and shopping malls.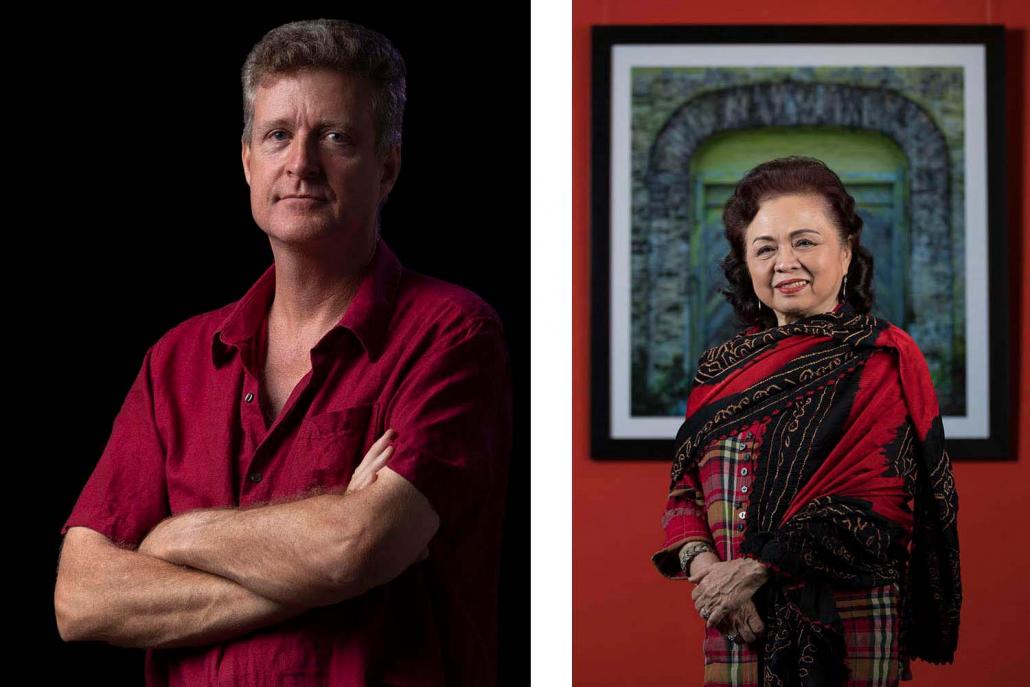 Pointing to his photograph of a particularly weather-beaten door to a home in Yangon's Chinatown, he said, "People pay a fortune for faux-finishes in some countries, but here it exists naturally."
"Time and weather have worked with the original finish of the door to create a gorgeous still life," he said. "It's almost impossible to recreate."
Remarking on Yangon's rapid development in recent years, he said, "Sometimes in the push to modernise, there's a belief that everything that is old is no good. A lot of other cities in the region have thrown away most of their heritage."
His hope is that, "Through a very small project, we can learn to appreciate things that are not new, shiny or even classically beautiful."
"If we don't appreciate it, we're going to lose it," he said.
The Trish Gallery is on Min Kyaung Street in Dagon Township, Yangon, and is open Tuesday to Sunday, 9am to 5pm. Mr Julian Ray will be hosting a reception at the gallery on September 29, 4pm to 7pm.