Artists and other creatives are demanding modern safeguards for their intellectual property, but rights groups fear a new copyright law may imperil free expression.
By MIN PYAE SONE | FRONTIER
Early this year, Ma Su Su Naing – a 21-year-old, self-taught digital artist – began seeing Facebook users posting slightly altered versions of her work, which featured iconic Myanmar fashion items, as their own. Then, in February, a friend sent her photos of her images being sold on t-shirts, without her authorisation.
When she contacted the seller, the Yangon artist was told the t-shirts were already in production and it was "not their problem".
Three months later, she received another photo of a large vinyl poster hung across the entrance of a Mandalay teashop displaying her art – again without authorisation, let alone some sort of compensation. Exasperated by the continuous theft of her work, she began including a conspicuous watermark in her art: "Do Not Repost".
"It looks ugly but it's the only way I can upload my art without having to worry about it being stolen," she told Frontier. "When I ask others to remove the posts, they send me really vulgar replies."
Like a growing number of digital artists in Myanmar, Su Su Naing earns a modest living drawing portraits for individual clients. She is also training to become a comic artist.
Her recent experience – of others using, even profiting, from her work without permission – is just the latest instalment in the long history of copyright abuse in Myanmar.
Pirated paperbacks and bootleg DVDs are a fixture of Yangon's streets, and digital versions of books, music and films are often illegally posted on websites for free download. This endemic disregard for intellectual property – whether plagiarism or simply theft – has been blamed for pushing artists out of work and creating a culture in which consumers are unwilling to pay for genuine products.
But creators hope the new Copyright Law – enacted in May 2019 – will provide protection for literary and artistic works, replacing an archaic 1914 law that fined copyright violators up to "five hundred rupees".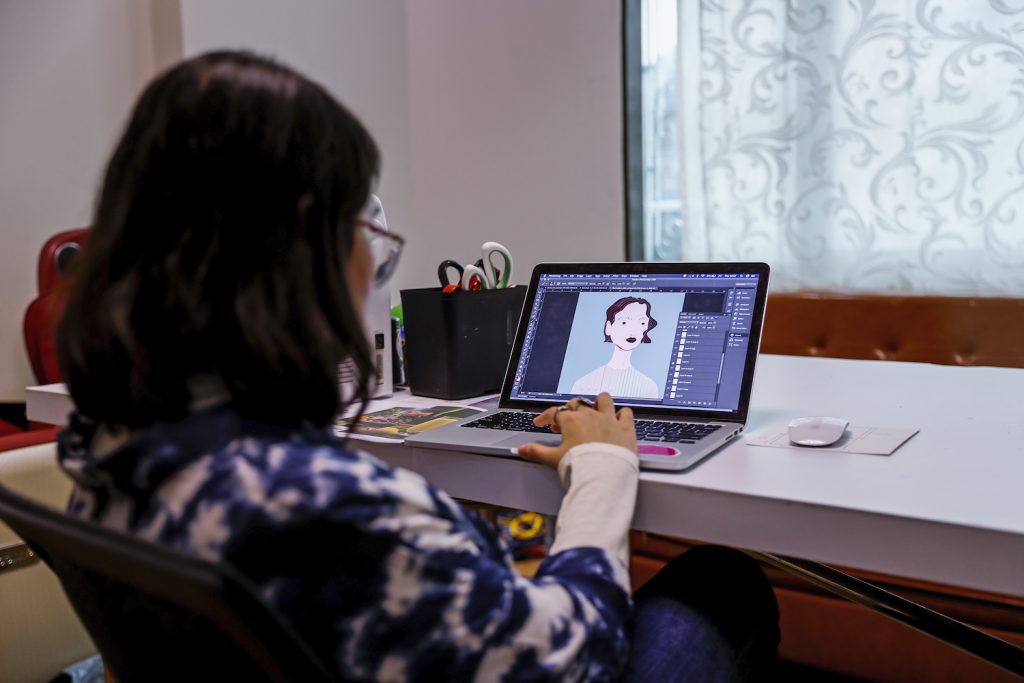 The law is the last of four recently drafted acts designed to provide unprecedented protections for intellectual property in the country. The other three – the Industrial Design Law, the Patent Law and the Myanmar Trademark Law – were enacted between January and March 2019.
A date has not yet been set for the copyright act's implementation; first, the government must form committees and agree on by-laws related to the act. But the new law has already attracted praise for bringing some much-needed modernity to copyright by expanding its scope to include broadcasting, software and other digital endeavours.
It also brings much more severe punishment than its predecessor. Section 82 penalises copyright violators with up to three years in jail and a K1 million fine and section 83 punishes repeat offenders with up to 10 years in jail and a K10 million fine.
But some fear the sheer scale of copyright infringement in Myanmar will make the law's proposed punishments untenable and expose the law to misuse by authorities. There are genuine reasons to be concerned: as rights groups point out, the government and military have used harsh penalties in other laws to silence free expression. These include a defamation clause in section 66d of the 2012 Telecommunications Law and sections 505a and 505b of the Penal Code, which bar speech that may cause the military to "disregard or fail" in their duties and cause "fear and alarm in the public", respectively.
Yet without proper legal protection, some artists have been forced to avoid creating work they think will be plagiarised and profited from. Rampant copyright infringement made Su Su Naing even consider quitting art altogether. Instead, she began altering her work to make it less appealing to thieves.
"It's expected that whenever I draw something that has Myanmar outfits or cultural items, people will save the pictures and use them on products or logos," she said.
She now cuts these motifs from most of her works.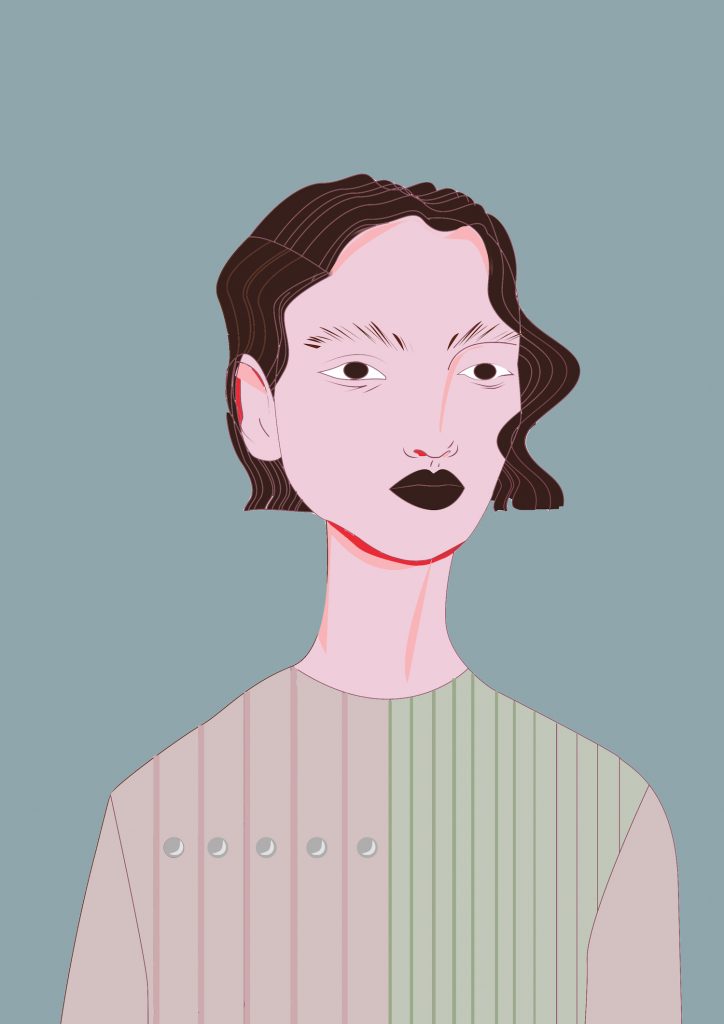 'Millions of law-breakers'
When freelance illustrator Ma Toe Shwe Zin Myint, 24, returned to Myanmar after earning a master's degree in consumer psychology from a UK university, she found that demand for designers with her skills was on the increase.
Yet while the scope of the job is broader in Myanmar than in most places, often including illustration and brand design, she said that many clients perceive the work to be easy, and so believe stealing from others is acceptable.
Toe Shwe Zin Myint said packaging she helped design for a company in 2015 was used by another company that dropped the product after a few months. Her team had not trademarked the design and – like nearly every creator in Myanmar, she said – took no action against the copycats.
It wasn't her first experience. In 2013, she said, images she had used for a food company campaign were copied online by a rival firm.
"The worst part is seeing these works being appreciated by viewers as someone else's. It is alarming to see this level of manipulation to the original owner, audience and what they believe in the brand," she wrote to Frontier in an email.
For creators, the challenge lies in changing widespread ignorance concerning notions of intellectual copyright, as well as normalising credit for work and the compensation of artists.
Toe Shwe Zin Myint welcomes the new law, but opposing voices say the legislation may do more harm than good.
"The first thing the government will need to do to prepare for this law is expand its prisons, then appoint more judges, since almost everyone using a computer or phone may be charged and sent to jail," said U Htain Lin Oo, 56, a managing partner and co-founder of the Myanmar Trademark and Patent Law Firm.
While people in Western countries have had decades of experience with the concept of copyright, people in Myanmar have been "unknowingly stealing from each other for so long, they've started to think the work belongs to them", he said.
Because the new law defines copyright infringement as a criminal offence, offenders can be arrested without a warrant, he said.
"There is a high chance this law will be abused," he said. A majority of people have unauthorised software such as Myanmar font programmes on their phones or computers that would incriminate them.
"There you go – that's your smoking gun right there," said Htain Lin Oo.
The law should be implemented gradually so the public can learn about copyright infringement and its impacts, said U Ye Wai Phyo Aung, a research manager at free speech NGO Athan. Otherwise, he said, charging someone under the law would be akin to arresting someone for going outdoors at the start of the COVID-19 pandemic when awareness was low.
"This phased approach would prevent the law from being abused somewhat," he told Frontier. "Many laws in Myanmar are drafted without the consultation of third-parties or communities. But the law isn't just meant to protect a certain group of people. It should protect the entire population."
Mr Oliver Spencer, a legal advisor at Free Expression Myanmar, said poorly written copyright laws risk giving too much power to the owners of powerful companies, thereby stifling rather than supporting creators building on the work of their predecessors.
"Myanmar's new copyright law duplicates some of these bad practices, eroding freedom of expression in favour of protecting the financial interests of copyright-holders," he told Frontier.
In the age of Tik-Tok and song sampling, "Myanmar has created a law that is unenforceable because of the millions of law-breakers", Spencer added. "The likelihood is that the government will use the law to target just a few people that it wants to punish for other reasons – political reasons being the most likely."
Despite bearing the brunt of Myanmar's lax approach to copyright regulation, Su Su Naing said the new law "appears to be too harsh". Past experiences notwithstanding, she said she'd rather resolve copyright disputes more quietly.
"I'd like to settle them as smoothly as possible and not cause trouble for myself," she told Frontier. "I think things will be fine if there is an understanding between me and the person who did something wrong."