As conflict consumes much of the state, crowds throng the Pyi Thar Lin Aye pagoda to cheer on local practitioners of traditional Myanmar boxing, or lethwei, under the watch of rival armed groups.
By AFP
After Hlaing Htet Aung landed another vicious kick to his opponent's chest, the referee called a stop to the bout, and the crowd cheered and the ringside band ended their tune with a flourish.
The 22-year-old strutted victorious from the ring at the end of a five-day traditional lethwei tournament, now in front of big crowds again following the pandemic.
He has just beaten the current champion for his weight and has the bruises and lumps on his face to prove it.
"It's nothing," he said of his swelling face. "It's normal to get hit like this in lethwei."
"I'm happy because I won."
Lethwei is considered one of the most aggressive combat sports in the world, with fighters eschewing boxing gloves for thin gauze bandages wrapped around hardened knuckles.
Feet, knees, elbows and even the head can also be used to strike an opponent.
Handing her son an ice cube to cool his wounds, the fighter's mother Chit Htwe, 52, was unfazed by his injuries.
"Nothing happened. He's a man, isn't he? A lethwei fighter is used to going home with injuries."
Later she counted out his winnings – K900,000, or US$430 at the official exchange rate.
Many lethwei fighters start training and competing from a young age. The tournament also featured children aged about 10 slugging it out in a whirl of skinny arms and legs.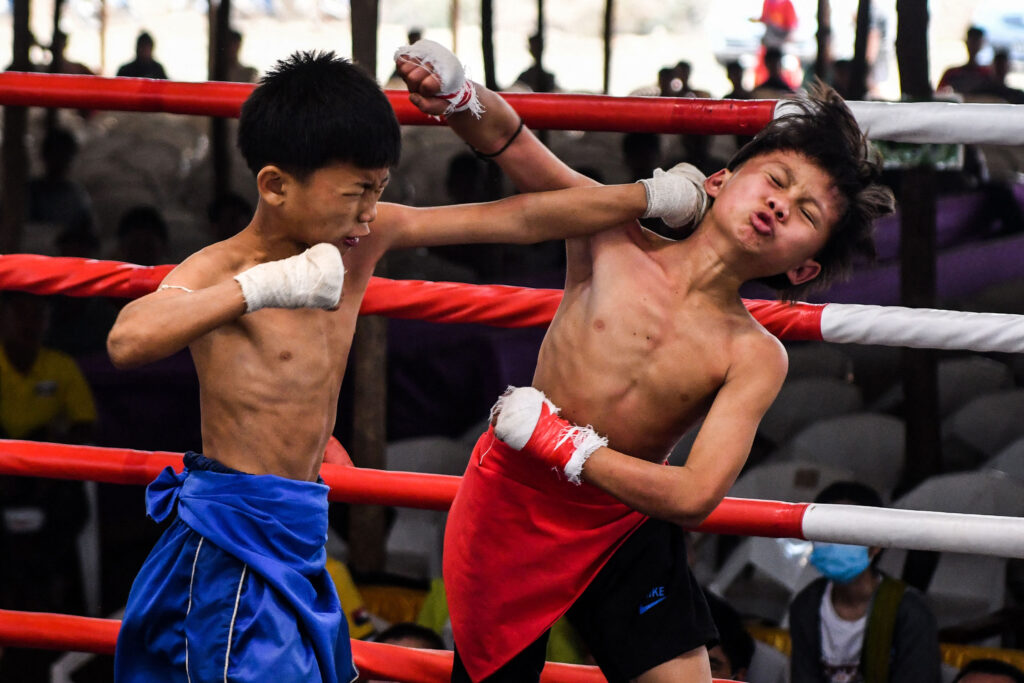 "I was frightened when I went into the ring… I had no experience in fighting then," said Hlaing Htet Aung.
Lethwei has a long history, with Myanmar temple carvings appearing to show pairs of men locked in combat, suggesting the sport is over a thousand years old.
In the modern era it was kept alive in the eastern border states of Kayin and Mon, where bouts are held to mark everything from monks' funerals to New Year festivities.
More than 1,000 people turned out to watch the end of the tournament in Hlaingbwe Township in Kayin State, sitting in plastic chairs under a huge wooden roof. 
In the crowd a dozen or so monks watched the violence unfold as flutes played, drums and cymbals clanged and a commentator encouraged the fighters through a microphone.
Fighters from the Kayin State Border Guard Force – former insurgents now allied with the military – stood outside on guard holding rifles or rode in jeeps with machine guns mounted on the back.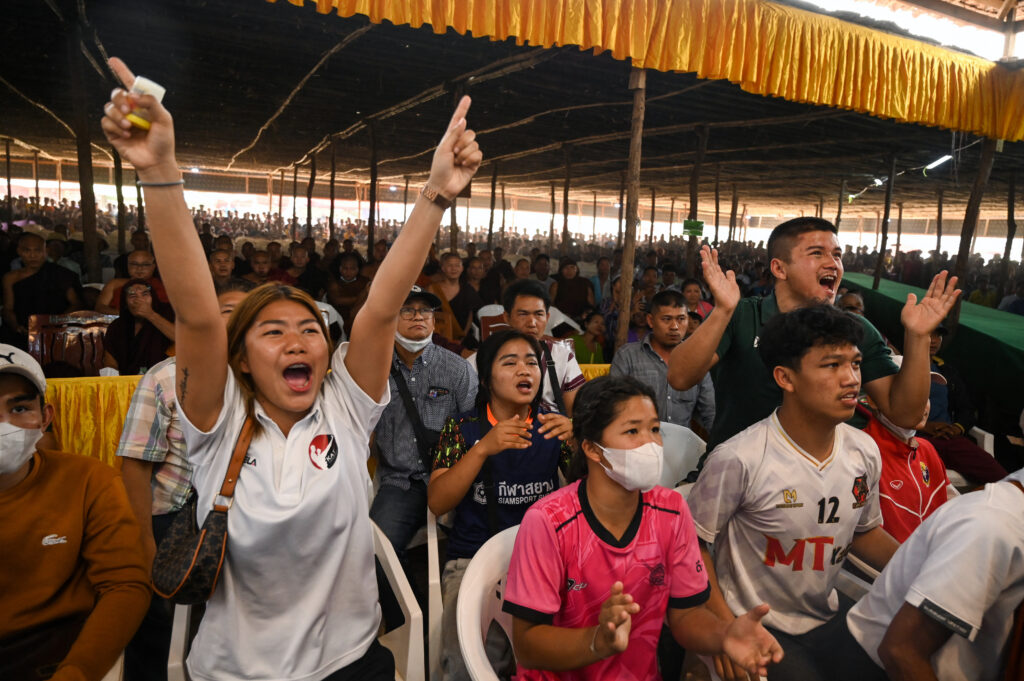 'Not afraid'
Kayin State has been riven by conflict since independence from Britain in 1948, with ethnic insurgents fighting the military and each other.
The biggest of the state's ethnic armed groups, the Karen National Union, has clashed repeatedly with the military since the junta's coup two years ago and bloody crackdown on dissent.
But on Sunday officers and senior figures from rival groups sat in the same crowd to watch the spectacle.
Not far from the boxing ring thousands prayed at a Buddhist pagoda as part of a ceremony to mark the hoisting of an auspicious golden umbrella to the top of its spire.
One of the few female fighters on the bill, Dawna Bo Ma, 16, is from Myawady on the Thai border.
Like Hlaing Htet Aung, her father was a lethwei fighter.
In her match she went the full five rounds with her taller and heavier Thai opponent.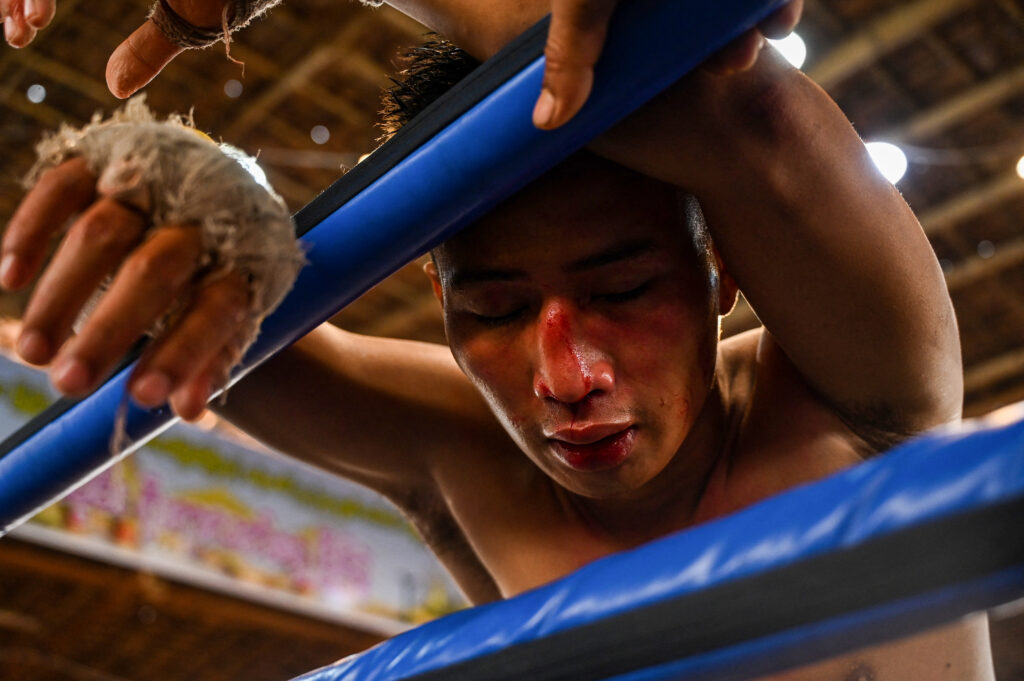 After the fight her team took her bandages from her hands and applied petroleum jelly to a cut above her eyebrow.
She had drawn that match but had big ambitions for her fighting skills.
"I have to beat female fighters in Myanmar first and if there is no one who will challenge me, I will go to Thailand to fight," she said.
"I am a fighter… I'm not afraid of being hurt."