An overhaul launched in 2014 has enabled Myanmar Post to impress its customers with a cheap and reliable delivery service, although its speed still lags behind other options.
By KYAW YE LYNN | FRONTIER
Photos NYEIN SU WAI KYAW SOE & TEZA HLAING
AN OVERHAUL at Myanmar Post that has produced faster deliveries is earning praise from customers throughout much of the country, including booklovers who live in and around the Ayeyarwady Region capital, Pathein.
Until three years ago, book lovers in western Ayeyarwady Region often waited weeks, sometimes longer, for new editions to arrive from Yangon, about 195 kilometres (120 miles) away.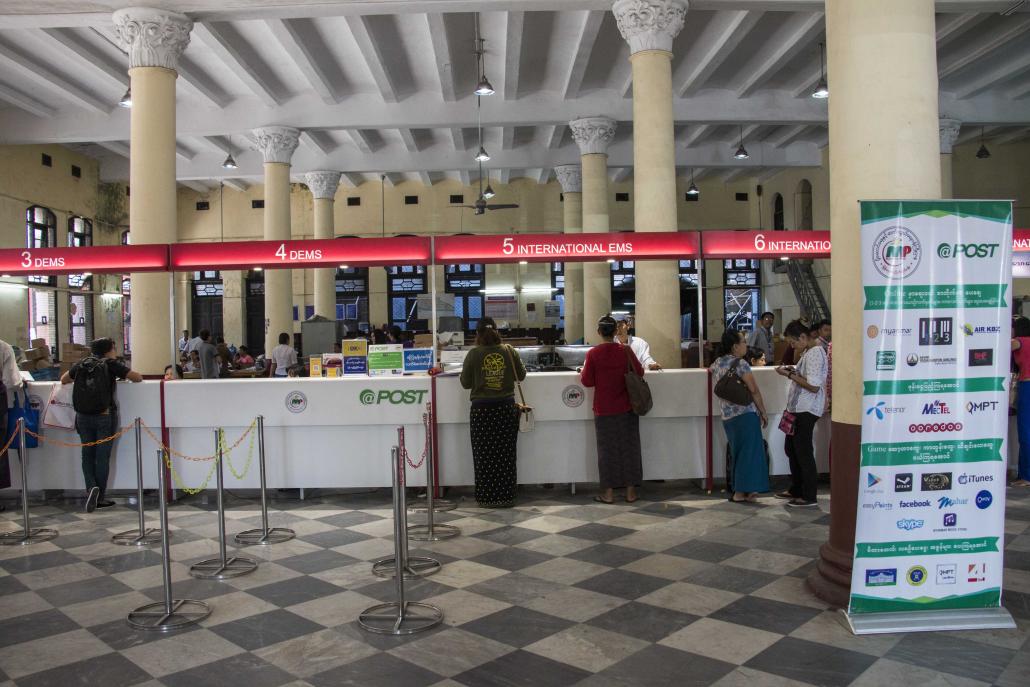 Ko Win Naing, who lives in Ngapudaw town, on the Ngawun River about 32km (20 miles) south of the regional capital Pathein, said he sometimes waited up to three months for a new edition.
"In the past, our town didn't have a bookshop – just a few shops selling weekly journals and newspapers," he told Frontier in a telephone interview.
At that time, there were two or three bookshops in Pathein, but they mainly stocked just bestsellers, said Win Naing, a public servant and father of three children.
"If we wanted other kinds of books we had to ask someone who was going to Yangon to buy them for us," he said.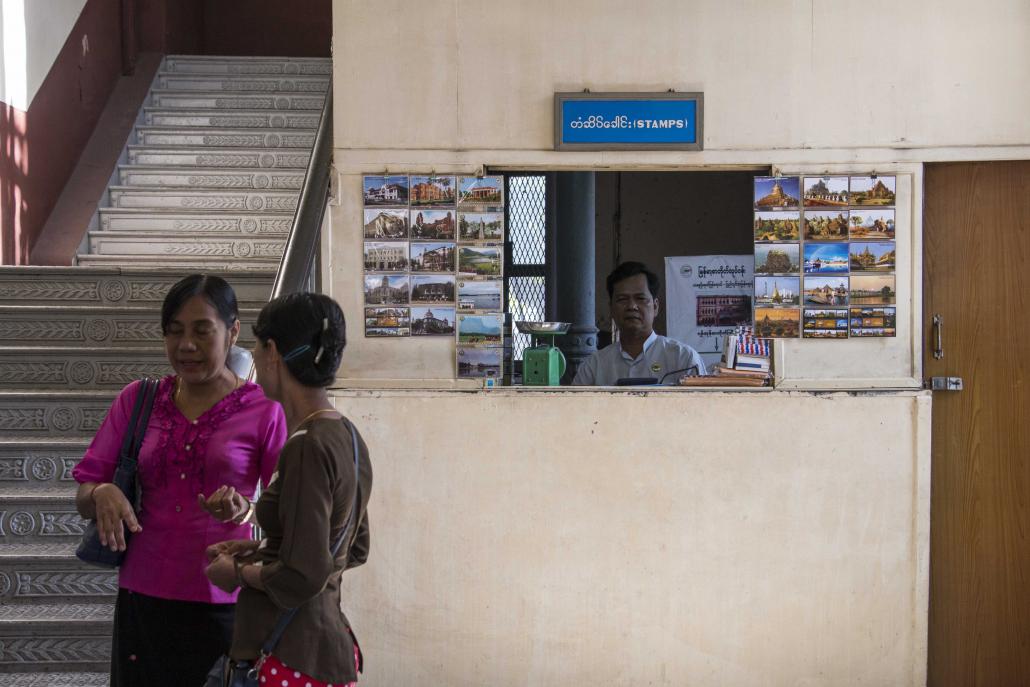 Sometimes, Ngapudaw residents hungry for something new to read arranged for books to be delivered through the postal service. However, it was unreliable; orders sometimes went missing, said Win Naing.
By early 2015, things had changed. The previous year, Myanmar Post began overhauling its service with assistance from the Japanese government. For bibliophiles the arrival of a reliable parcel delivery service was cause for celebration.
"The system is pretty good now compared with the old days," said Win Naing. "We receive books in two or three days; the postal service is really impressive."
Reforming the post
MP was separated from state-owned Myanma Post and Telecommunications in 2013 when the move began to introduce competition in the telecommunications sector.
U Thaung Naing Soe, Myanmar Post's manager for Yangon Region, said the upgrade followed an agreement signed by the Myanmar and Japanese governments in 2014. The agreement provided for the country's 1,385 post offices to be modernised with Japanese technical assistance.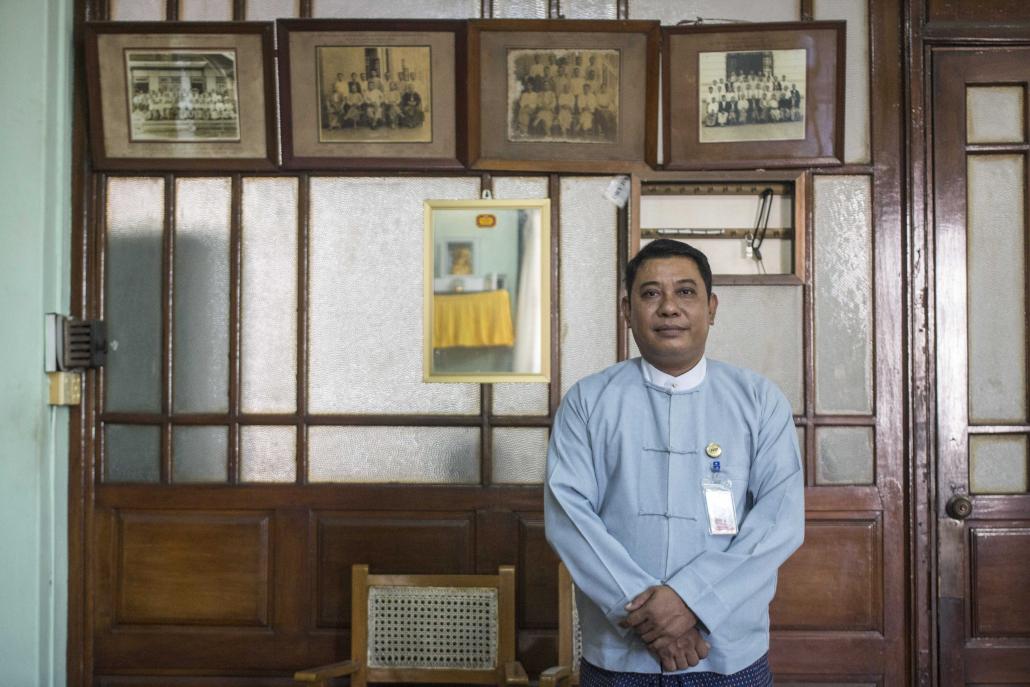 Thaung Naing Soe said much remained to be done to improve the postal service, which had been neglected for decades until military rule.
"Like other government-led enterprises, we had to change a lot," he told Frontier at his office on Yangon's Pansodan Street.
"First and foremost was to reduce delivery times," he said, adding that this objective has been achieved by adjusting collection and delivery routes based on suggestions from Japanese experts.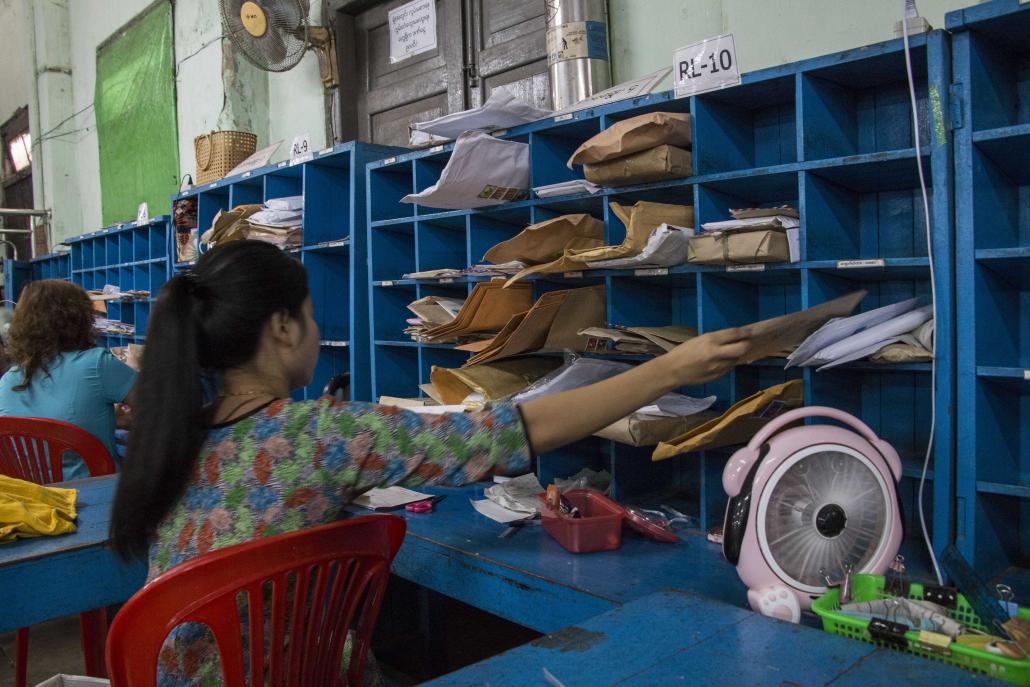 Delivery times for express registered mail, mainly between major cities, have halved, Thaung Naing Soe said.
The second biggest challenging has been encouraging Myanmar Post staff to change ingrained attitudes.
"It is a tough mission to make most staff realise that their job is to provide service to customers," he said.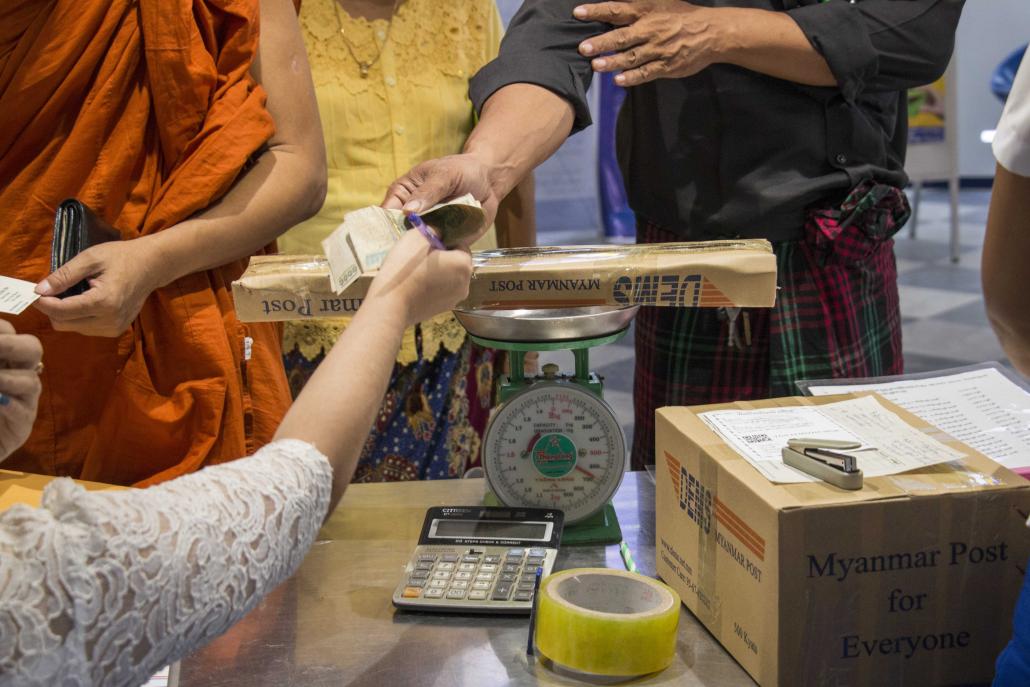 Despite the upgrade and an increasing number of satisfied customers, Thaung Naing Soe said MP was still losing money.
"We are making a profit in Yangon Region but the national network is losing money," he said, adding that some rural post offices might only have one customer in a month.
In an effort to reduce the loss, MP is offering an expanded range of services, including digitalised money orders, through 782 designated "post stations" throughout the country.
"The new system is online and much faster and easier," Thaung Naing Soe said, adding the postal service had previously relied on fax machines to transmit information.
"Due to our reform efforts, we are earning customer trust," he said.
Growing demand from e-businesses
MP's improved service coincided with the sharp rise in online-based businesses after the telecommunications market opened to competition in 2014, ending the monopoly held by Myanma Post and Telecommunications.
The online businesses include Yangon-based publishing house Nga Doe Sar Pay (NDSP), which in 2016 set up the WE distribution centre to deliver books ordered on its Facebook page.
"Our main target is to deliver books to readers who live in rural areas," WE distribution manager Ko Hein Zaw told Frontier on December 11.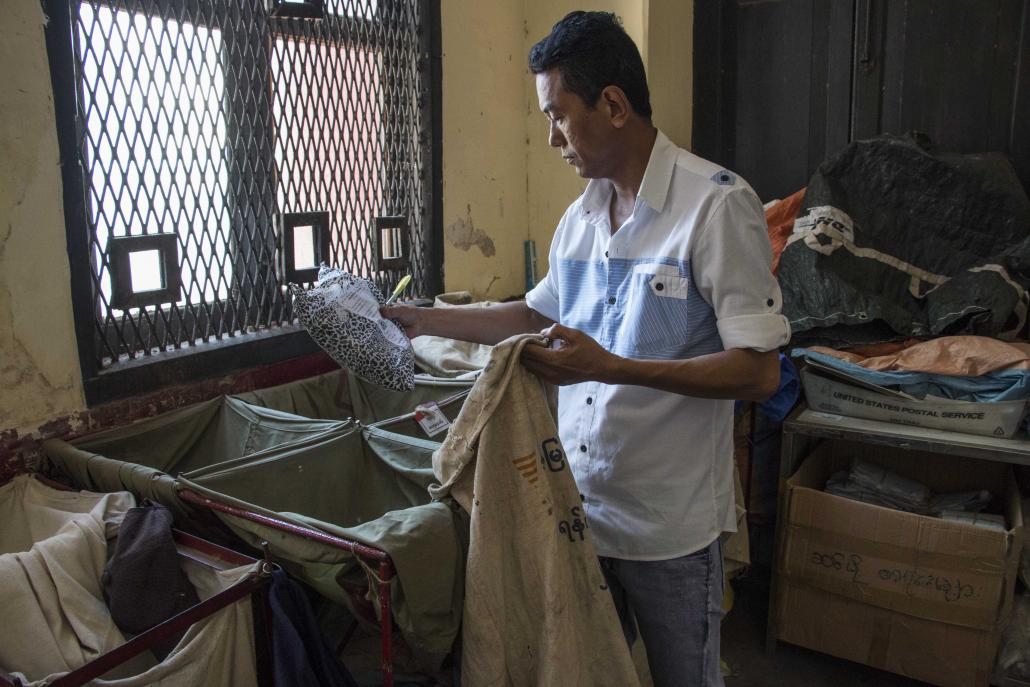 WE delivers up to 8,000 books a month, mainly in Yangon and Mandalay, but orders from other areas are steadily increasing, Hein Zaw said.
"Our staff deliver books Yangon and Mandalay, and we use the postal service to deliver books in other areas," he said.
Hein Zaw said that although there had been a huge improvement in the postal service, it still had problems.
"Some customers complain that the postie asked them to collect the book at the local post office rather than delivering it to their homes," he said.
One advantage of MP's domestic service is price: it costs from K500 to K10,000 – depending on the weight – to send an item, which is cheaper than other existing options.
MP also allows customers to pay for goods on arrival – the money is given to the postal worker – which is useful in a country where most people do not use the formal banking system, let alone online banking.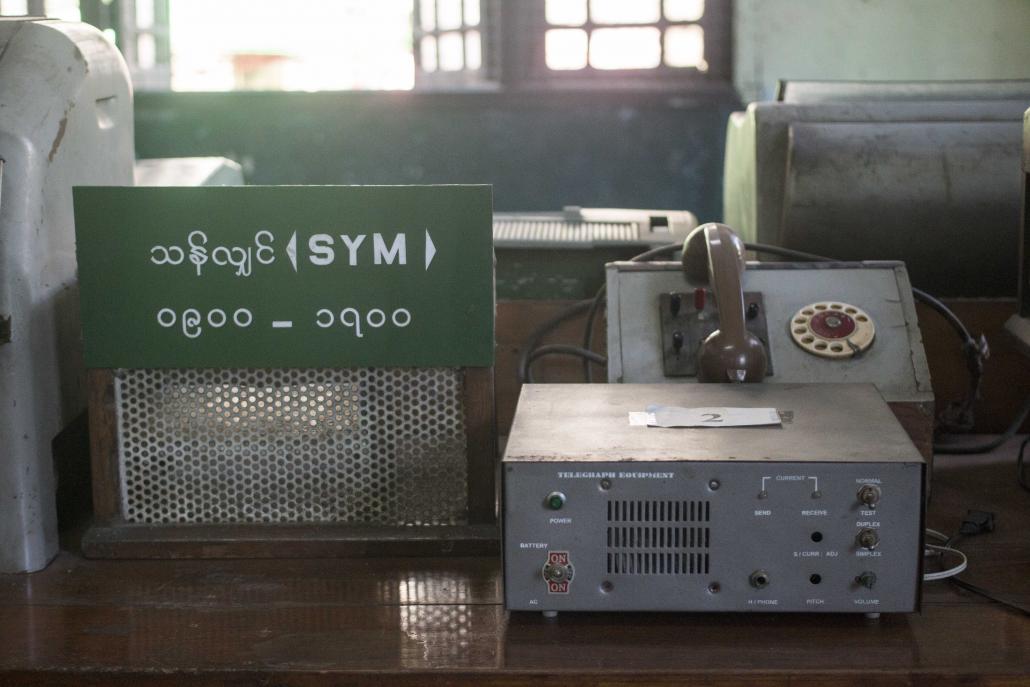 Ko Win Ko Ko from 528 Go Online Shopping said the company also uses the postal service to deliver goods around the country.
While reliable – parcels don't disappear – delivery times are still a little slow, he said.
"It takes four or five days to deliver the parcels to some remote areas," he said. "For example, it takes four days to Sittwe, and five days to Myitkyina."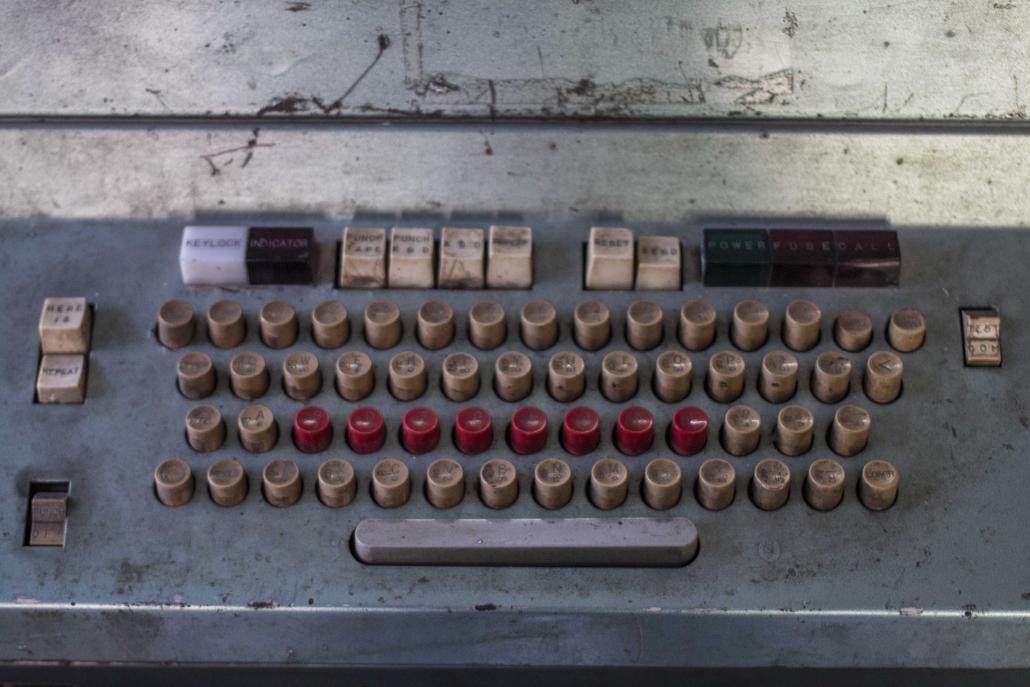 Sometimes customers are reluctant to use MP, however.
"But in some cases … they asked us to send their parcel using the express buses or other ways instead," he said. "Some customers want fast delivery but the postal service is still a bit slow despite the improvements in some areas."
When Frontier tested the claim of the Pathein post office that it offered next day delivery to Yangon, it came up well short.  
A package registered at Pathein shortly after 11am on December 6 did not arrive in Yangon until December 9, a staff member at Mingalar Taung Nyunt post office told Frontier. Although the staff member promised it would be delivered to the Frontier office that day, it did not arrive until December 11 – taking five days to make the 200km journey.
On your bike
In 2015, Ko Win Zaw Moe, a 37-year-old postman from Yangon's outer industrial Hlaing Tharyar Township, was invited to a meeting with Myanmar Post management in Nay Pyi Taw. These occasional consultations with frontline staff from around the country were introduced as part of MP's attempts to reform.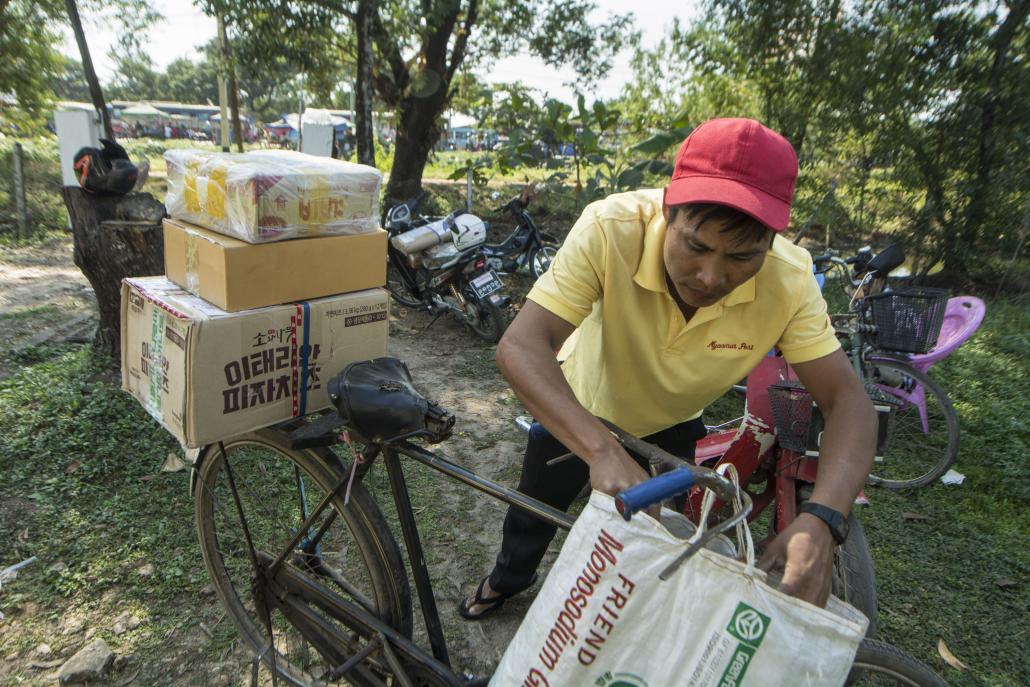 Officials said at the meeting that "posties are like forwards in football", Win Zaw Moe told Frontier.
"But you can't be an effective forward if your shoes are broken," he said, referring to the bicycle he has been using since he began work at the post office 22 years ago.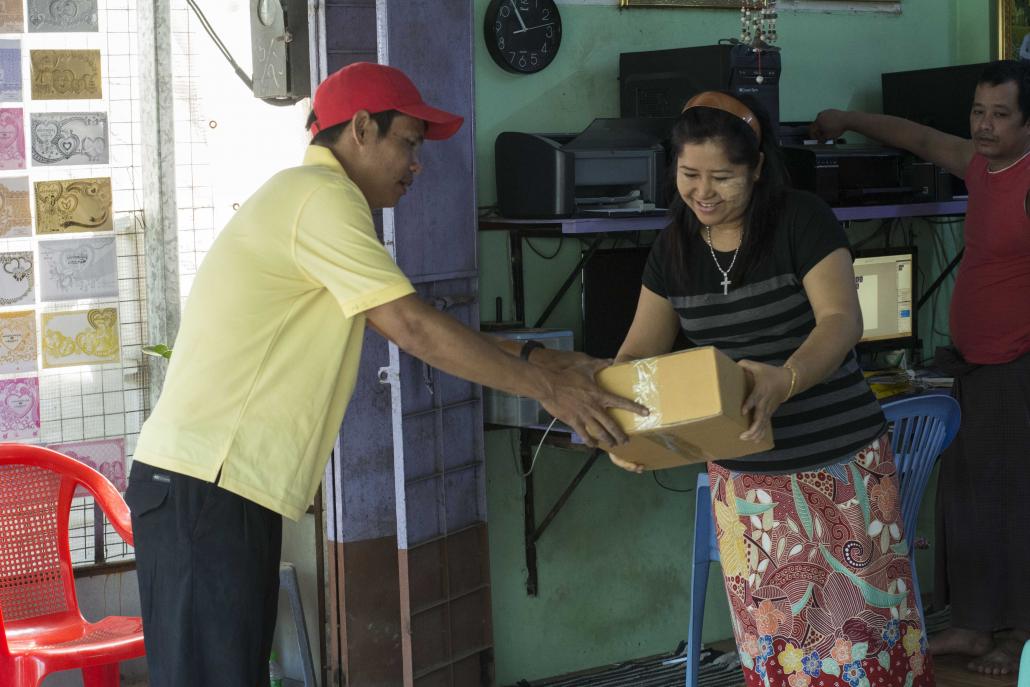 "I usually ride that old bicycle about 40 miles [64km] a day making deliveries," said Win Zaw Moe, whose monthly salary is K150,000. "I'm not complaining, but it would be more effective to provide us with battery-powered bicycles or motorbikes."
Win Zaw Moe said he knew most of the people on his delivery round and could deliver mail even if it was not properly addressed.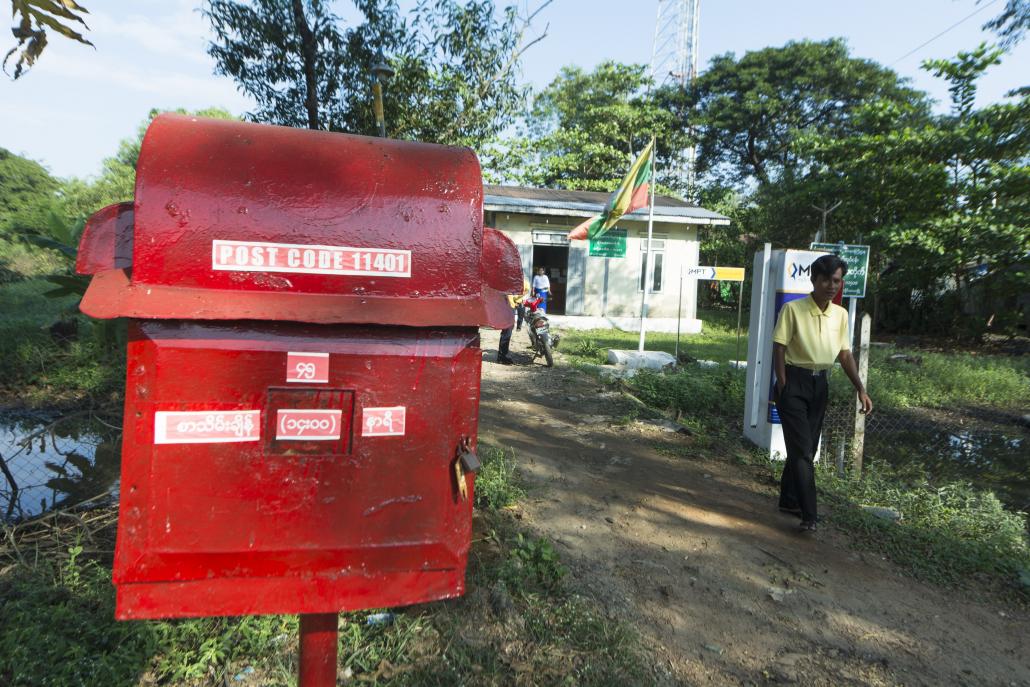 The delivery of products ordered online had made life busier, he said, and sometimes there were problems.
"Delivering the products and collecting money from customers is simple and easy. But sometimes they say the product is not what they delivered, so we have to send it back," he said.
"Sometimes, customers ask us how to use the products they've ordered. You see? This job is not that easy."