By AFP
NAY PYI TAW — State Counsellor Daw Aung San Suu Kyi concluded a landmark peace summit with ethnic armed groups on Saturday, calling it the first step in what promises to be a tough road to peace in a country riven by civil wars since its birth.
The conference in Nay Pyi Taw is her first big drive to end ethnic minority insurgencies that have rumbled across Myanmar's frontier states for nearly seven decades, claiming thousands of lives and trapping the borderlands in poverty.
No resolution emerged from the four-day summit, which gave representatives from nearly 20 armed ethnic groups an opportunity to air grievances and outline their political aspirations.
Aung San Suu Kyi's biggest achievement was bringing many key players to the table, including rebel armies outside a ceasefire brokered by the former military-backed government last year.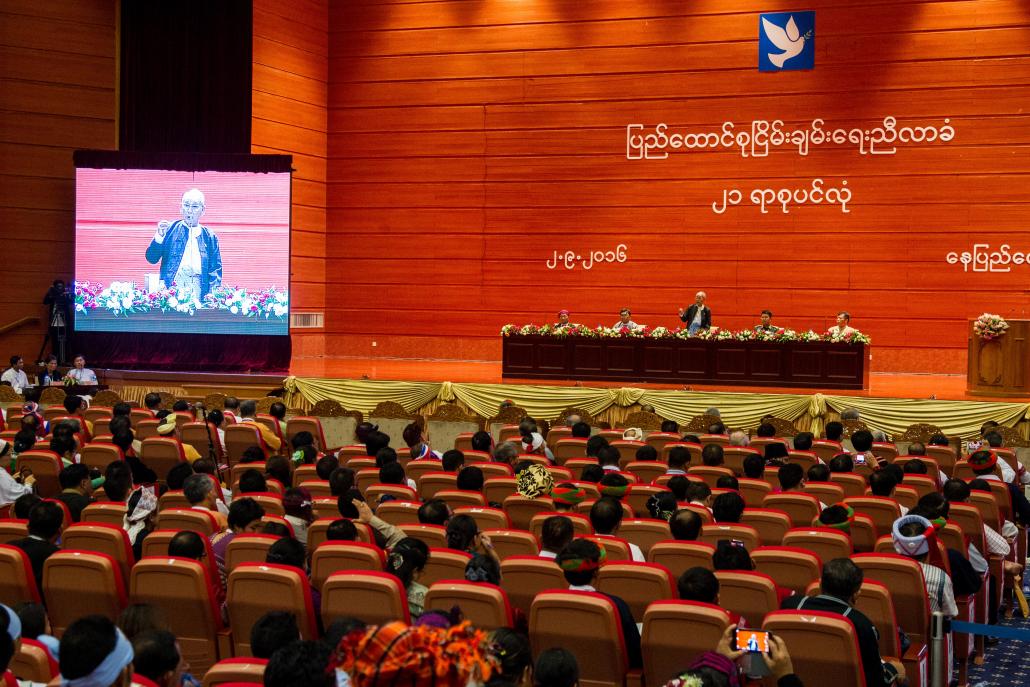 However three groups still clashing with troops did not attend the talks, and the powerful Wa — a heavily armed militia based in an area bordering China — stormed out of the conference on day two.
"To achieve peace is very difficult," Aung San Suu Kyi told the conference hall of delegates on Saturday, the final day the of summit after it was decided a fifth day was not needed.
"This is the first meeting. After this, there will be more meetings. And there are many things we have to do during the time in between," she added.
"Now each group has spoken and it appears that some are focused on the past while others are looking to the future… those who are are looking back to the past today may look forward next time. And we hope they will."
Distrust of the Tatmadaw runs deep among minorities after half a century of brutal warfare and oppression marked by torture, rape and mass killings.
The conflicts are also complicated by tussles over the drug trade and lucrative resources in some rebel-held areas.
While Aung San Suu Kyi has backed the minorities' calls for greater autonomy in their homelands, it will be a challenge to craft a federal arrangement that meets each of the group's unique demands.
Any charter changes will also require support from the still-influential military, which has the power to veto any proposed amendments to the constitution.