The Shan State hill retreat hopes to lure more visitors with symbols of its colonial past, but Kalaw's real appeal lies in its present-day diversity.
By BEN DUNANT | FRONTIER
KALAW, MORE THAN 1,300 metres above sea level in the southern Shan highlands, is a quiet place after dark. For most of the year, an evening chill sends residents and visitors into the relative warmth of houses, restaurants and hotel rooms, leaving the streets to stray dogs and the ghosts of British administrators.
But on October 22, the wooded valley echoed with amplified Myanmar rock ballads. Dozens of people in padded jackets gathered at a roundabout to listen to a live band and sip cups of tea handed out by the staff of a restaurant. At the centre of the roundabout stood the object of the crowd's veneration: a 55-foot (16.7-metre) clock tower.
For a town like Kalaw – established as a hill retreat for the British after they occupied Upper Burma in 1885 – such an object seems natural, even obligatory. Market towns throughout Myanmar are anchored by tall, skinny clock towers, the legacy of long-dead municipal planners. Except, the red brickwork on this tower was unblemished, and its redundant name, "Kalaw Tower", stood out in shiny brass letters reminiscent of a highway hotel.
The evening's entertainment marked Kalaw Tower's first birthday. An inscription near its base declared the tower as the K52 million gift of two wealthy families whose companies, Tint Tint Myanmar and Phyu Zin, hold considerable assets in Myanmar's flagging tourism sector, to which Kalaw's economy is hitched.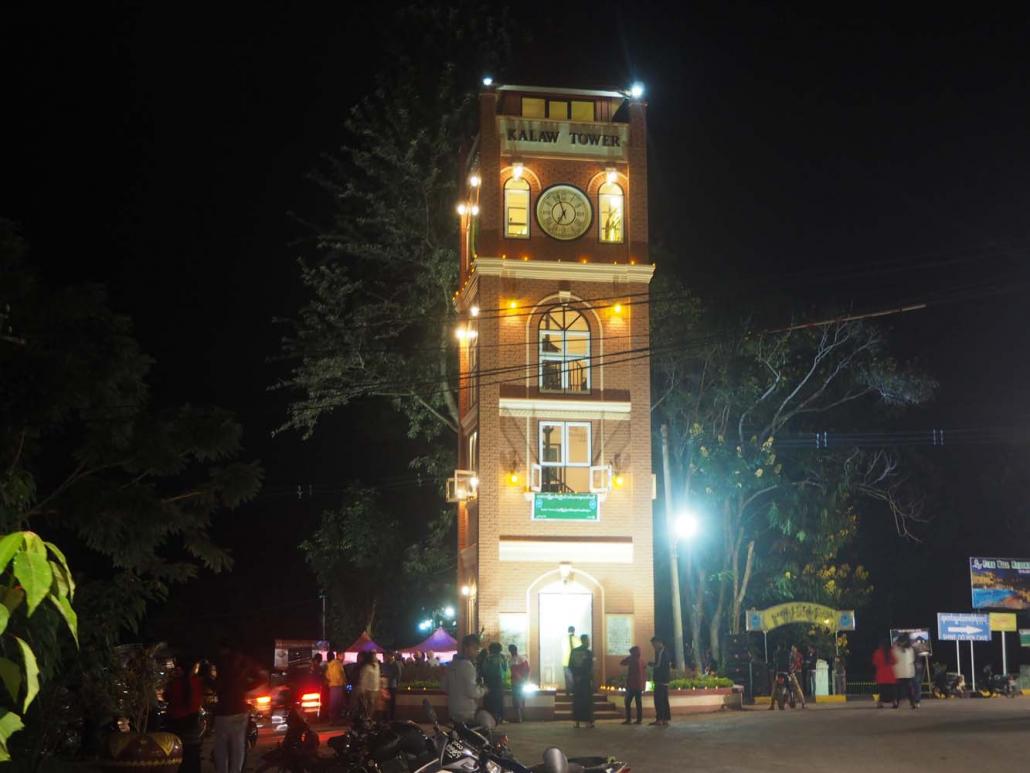 Rose gardens and lawns
For U Khin Maung Chin, general manager of the Hill Top Villa Hotel and chairman of the newly formed Kalaw Tourism Organisation, the clock tower was a taste of things to come.
Over coffee and tuna sandwiches on the terrace of his hotel, surrounded by a vista of pine trees, he told Frontier that, during British rule, "Kalaw was very great". The tourism organisation's secretary U Kyaw Soe Han, who manages the Phyu Zin-owned Royal Kalaw Hills Resort, added, "We want to give visitors a taste of the colonial period."
Visitors are attracted to Kalaw today for much the same reasons that drew the British from Burma's hot plains. "With Kalaw, the biggest attraction is the weather," Khin Maung Chin said, referring to the crisp, clean air of the town. For Frontier, coming from Yangon in the post-monsoon heat, the relief was immediate.
After they have cooled down, visitors have the option of day hikes or multi-day treks across hills and valleys with Danu, Pa-O, Ta'ang (Palaung) and Taungyo villages. But the town itself is an attraction, with scores of timber-framed British mansions and bungalows set amid rose gardens and lawns. Some of them stand as eerie ruins, but many serve as hotels, drawing on an aesthetic of colonial nostalgia.
A five-minute walk from the new clock tower is Kalaw's railway station, a tiny, mock-Tudor structure, from where travellers can take a 15-hour journey to Yangon; or, going the other way, a three-and-a-half hour ride to Shwenyaung, the launch point for Taunggyi and Inle Lake. (Buses are quicker, but those in a greater hurry to reach Yangon can fly from Heho, less than an hour's drive from Kalaw.)
The Yangon Heritage Trust last year sent two architects to Kalaw to draft renovation guidelines for the railway station and the post office, which were submitted to the Kalaw municipality, YHT director Daw Moe Moe Lwin told Frontier. Khin Maung Chin described a plan to install blue plaques around Kalaw summarising the history of notable buildings, inspired by the YHT's own blue plaque campaign in Yangon, and the erection of "colonial-style" street signs.
Development, but not too much
The Kalaw Tourism Organisation began last year as a private sector initiative that brings together hoteliers, restaurateurs, trekking guides and others to engage government and devise schemes to rein in unruly development. "We want development, but not too much," said Kyaw Soe Han, fearing that a rash of oversized hotels, as has occurred at Nyaung Shwe by Inle Lake, would ruin the town's appeal.
With technical help from German development agency GIZ, the organisation is drafting urban planning "guidelines", which, with the hopeful endorsement of the municipality, would encourage renovation over demolition and respect for the environment in the absence of a robust legal framework. Members described Kalaw's Pyithu Hluttaw representative, Daw Pyone Kay Thi Naing, as highly engaged.
"Responsible tourism is my passion!" the National League for Democracy lawmaker told Frontier in a brief telephone interview. She believes responsible tourism could also help to bring peace and consensus between ethnic groups in other parts of Shan State presently blighted by tension, conflict and unequal development.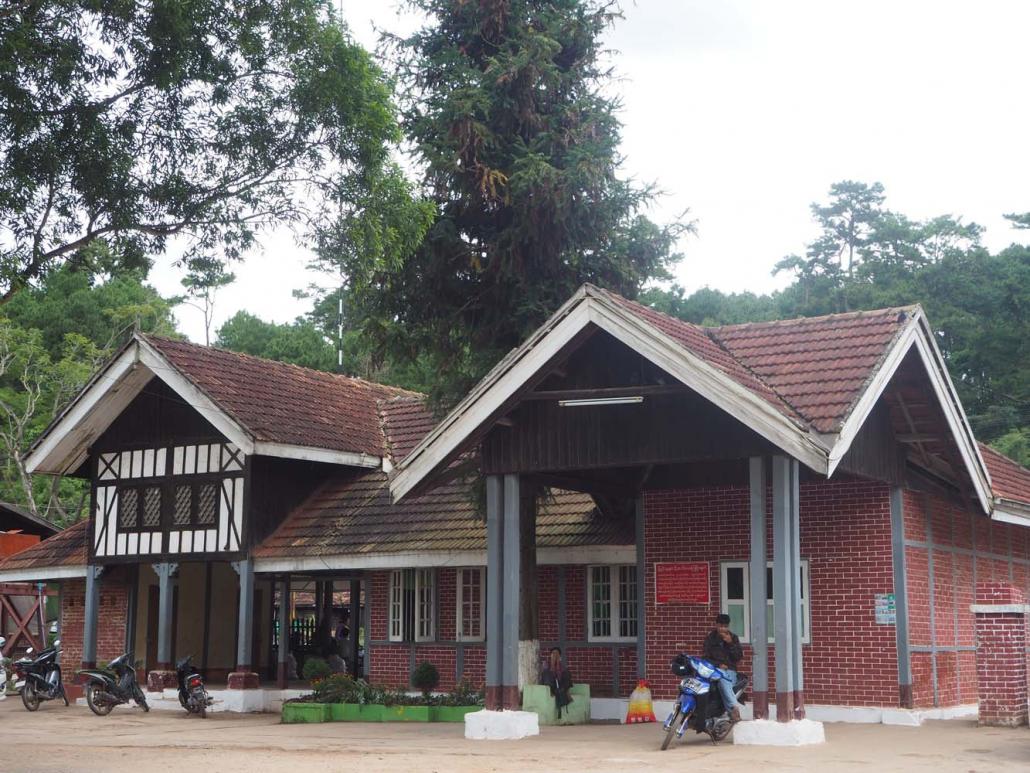 The tourism organisation is seeking to register as a legal entity, but it has already won domestic and international plaudits – including the ASEAN Clean Tourism City Standard – for its efforts to clean up and beautify the town. Its donation of several rubbish collection trucks to the municipality has largely extinguished the practice of burning household waste in yards, which had fouled the air, business owners told Frontier.
Khin Maung Chin and Kyaw Soe Han told Frontier that their proposed slogan for the Kalaw Tourism Organisation, "Let's Make Kalaw Great Again", had yet to be approved by members.
Bridge, tennis and gossip
However, not all visitors were convinced of Kalaw's greatness during colonial times.
Irish author and retired colonial administrator Mr Maurice Collis visited Kalaw in 1938 in a car "laden to the roof with luggage and servants". Though initially taken by the town's prettiness, he quickly craved escape from the stuffy environment of retired or serving British officers and their families fixated on "bridge, tennis, and inexhaustible gossip". For Collis, Kalaw was a lonely halfway house between the vibrant life of Burma and "the real things of English life".
"The prison air of Kalaw was unbreathable," he wrote in Lords of the Sunset, his travelogue of the Shan states published the same year. "I wanted there and then to post back home, to reach London that very night."
Yet, Kalaw's present day appeal easily exceeds nostalgia for an era of colonial occupation.
Mr Paulo Felice, Kalaw's sole Italian resident, who has run Italian restaurant Red House with his Myanmar wife Ma Khaing Zar Ni Soe since 2016, told Frontier that what he valued most about the town was its ethnic and religious variety.
Once every five days, it's Kalaw's turn to host a market that draws in large numbers of women, and a few men, from the Danu, Pa-O, Ta'ang and Taungyo villages in the hills beyond the town. During that time, Kalaw's central marketplace reverberates with different languages in a microcosm of southern Shan State.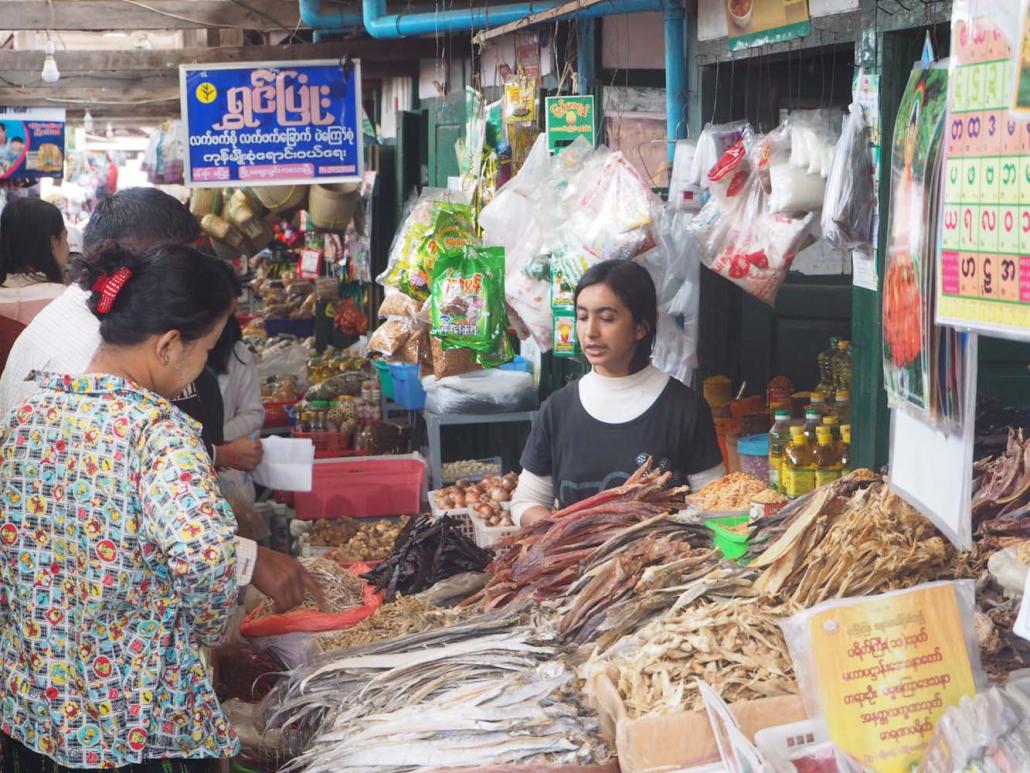 But Kalaw's urban residents are every bit as diverse. There are places of worship for Buddhists, Muslims, Christians, Hindus and Sikhs.
The Thirigayhar or "7 Sisters" restaurant, begun in 1995, is still run by a family of mixed Irish, Shan, Karen and Punjabi descent, in a wooden cottage the family has occupied since the early 20th century. Another popular restaurant, the Everest Nepali Food Centre, is run by the descendants of a man who left the lakeside town of Pokhara in Nepal to fight in Burma during World War II as a "Gurkha" recruit within the Indian Army, and decided to settle.
Still on the rise
Tourism may be struggling overall in Myanmar, with many of the bigger-spending Western travellers choosing to avoid the country due to the Rakhine State crisis, but Kalaw is still a destination on the rise.
This is thanks in part to the steady growth of domestic holidaymakers. Both Khin Maung Chin and Kyaw Soe Han said that in recent years, the ratio between foreign and domestic travellers at the high-end hotels they run had reversed in favour of the latter.
The liberalisation of vehicle imports after 2011 led to a surge in car ownership among the small but growing middle class and contributed to the popularity of family driving holidays. Meanwhile, an explosion of travel bloggers on social media has encouraged a culture of weekend trips, replete with selfies, particularly among young people.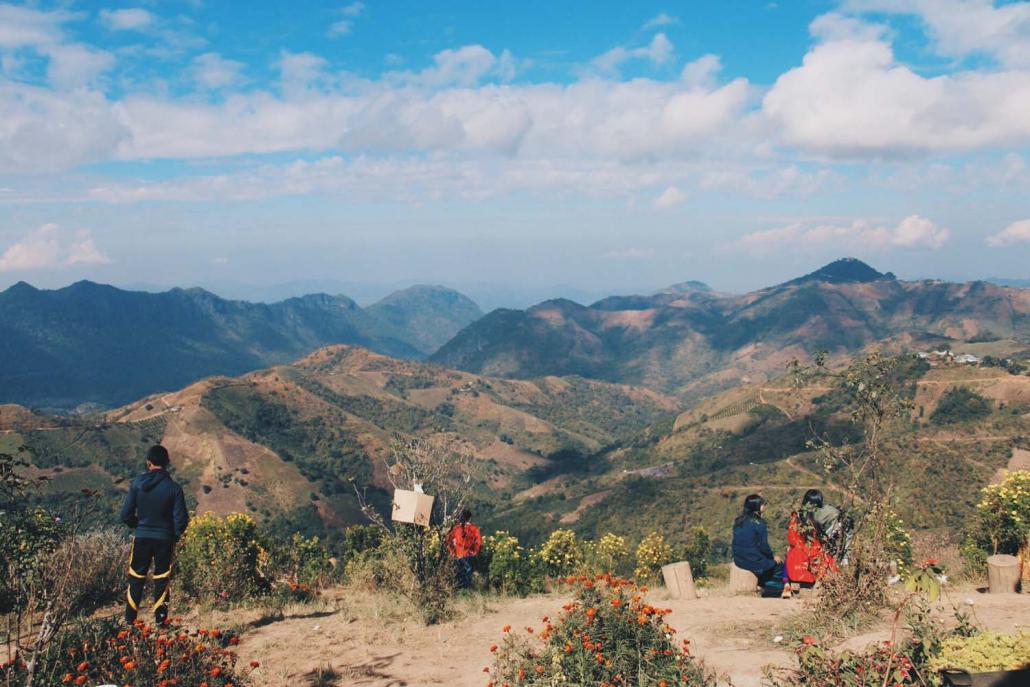 Moreover, hoteliers and restaurateurs interviewed by Frontier described Myanmar visitors from cities such as Yangon, Mandalay and Taunggyi as the biggest spenders – those most likely to book the large suites or order a bottle of imported wine ­– ahead of even Western tourists.
Kalaw's small trekking industry, largely made up of small, family-run businesses offering guide services, is feeling the pain, however. For the time being, hiking is a niche pastime in Myanmar; the presence of foreign – particularly Western – visitors is still pivotal.
Ma Toe Toe Mar runs the Ever Smile trekking agency, one of the most popular in Kalaw, and her customers were overwhelmingly European tourists. Her business has seen a sharp drop over the last year, she said; in the past, she could expect up to 35 trekkers a day during the November-March tourist high season, but now would be lucky to have more than 20.
Toe Toe Mar was sceptical that the rise in Myanmar visitors to Kalaw could make up the shortfall. Fewer than one in 20 of her customers were Myanmar, she said, and they mostly opted for short day walks.
"Some of the guides have gone back to farming in the villages," she said.
TOP PHOTO: Kalaw in southern Shan State was once a British hill station but in recent decades has found popularity as a trekking destination. (Nyein Su Wai Kyaw Soe | Frontier)