The last food rations for more than 8,000 IDPs will run out at the end of September and many are apprehensive about government resettlement plans.
Words & Photos BRENNAN O'CONNOR | FRONTIER
HUNDREDS OF people of all ages had gathered on the river bank, some carrying babies, some brandishing banners, and some punching their fists in the air as they shouted for the Tatmadaw to withdraw from their villages and for "genuine peace".
It did not matter that there were few outsiders to hear them, apart from a handful of journalists. For the protesters gathered on the bank of Thanlwin (Salween) River in a remote area of Kayin State, all of them ethnic Karen driven from their homes by Tatmadaw offensives, the demonstration was cathartic.
The May 24 demonstration by residents of the river-side Ee Tu Hta internally displaced persons camp was timed to coincide with the opening in Nay Pyi Taw of the second 21st Century Panglong Union Peace Conference. The protest's objective was to draw attention to looming food ration cuts that will soon affect about 8,000 IDPs at camps in southeastern Myanmar.
The residents of Ee Tu Hta have known for more than a year that the cuts were coming. The Border Consortium, a donor-funded alliance of international non-government organisations that provides aid to victims of conflict on both sides of the border with Thailand, announced in late 2015 that food rations for Ee Tu Hta and other IDP camps would be reduced. The last food rations, enough for two months, were delivered on August 1.
"INGOs have been cutting health and education programs, as well as severely reducing food and shelter rations for the displaced populations," said a statement by the protest organisers. "The continued occupation by the Myanmar army and expansion of new bases is preventing the safe return of the refugees and IDPs," it said.
"They [Tatmadaw] say peace but this is not the sign of peace," said Saw Eh Doe Doh, one of the protest organisers.
The INGOs think "Burma is a peaceful country", he said, adding that humanitarian aid was being channeled through the Tatmadaw.
The residents of Ee Tu Hta were displaced by Tatmadaw offensives so how can they trust it, Eh Doe Doh said.
"The villagers' voice needs to be heard and what they want has to be considered; it's not only what the leaders say."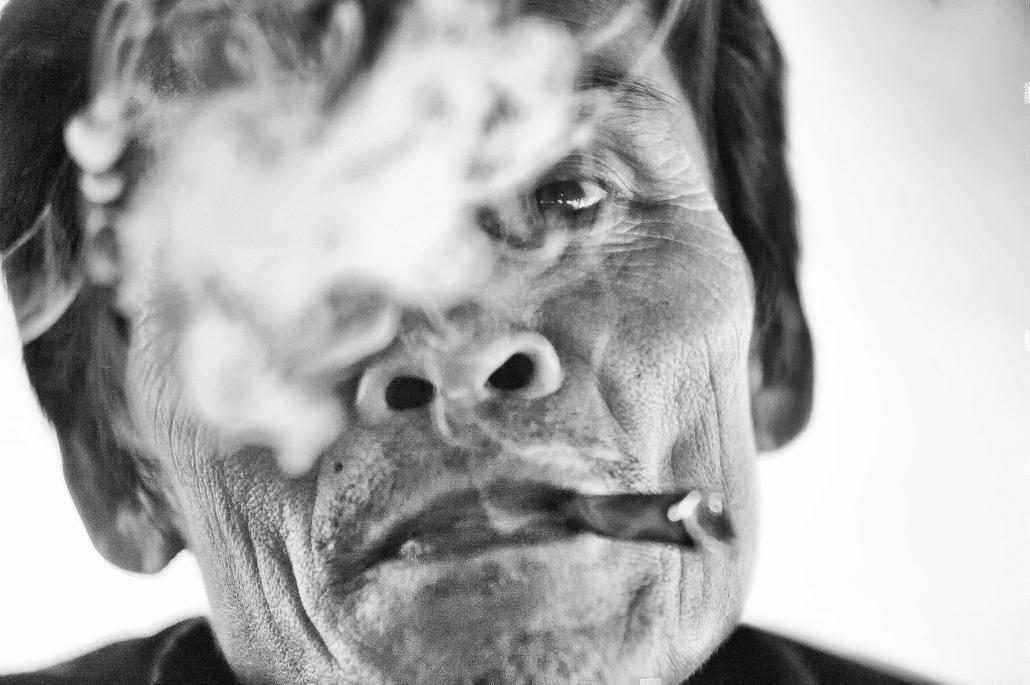 Eh Doe Doh said Ee Tu Hta, which was established in Papun District in 2006 and had a population in June of 2,662 IDPs, houses villagers forced from their homes by a series of Tatmadaw offensives in eastern Bago Region in 2005. Many believe the offensives were clearing operations linked to the establishment of Nay Pyi Taw as the new capital, he said.
Mr Duncan McArthur, the Border Consortium's Myanmar programme director, said the decision to stop providing food rations to some IDP camps was the result of funding shortfalls at a time when needs have increased in other areas.
"The big picture is that humanitarian needs are more urgent in other parts of Myanmar, not to mention globally," McArthur said, referring to northern Rakhine, northern Shan and Kachin states in Myanmar, and overseas to such countries as Syria, Yemen and Iraq. "The local impact is that USAID and DfID [Britain's Department for International Development] funds, which TBC has been channeling to support these IDP camps for the past decade, are no longer available," he told Frontier.
TBC was established in 1984 to assist refugees on the Thai side of the border, where it supports about 100,000 people in nine camps. Figures for June showed it was assisting 8,257 IDPs in Myanmar, including at Ee Tu Hta and four camps in eastern Shan.
"Ideally, the causes of displacement should be resolved before refugees and IDPs are supported to return, resettle and reintegrate," McArthur said.
"The reduction of armed hostilities in southeast Burma over the past five years is beyond dispute, but there are no guarantees that the peace process will create the conditions required on the ground for sustainable return," he said.
"So the challenge for humanitarian agencies with limited diplomatic and financial resources is to support refugees and IDPs to be resilient and aware of different options for the next phase of their lives."
Naw K'Moo Paw, 35, moved to Ee Tu Hta with her father and younger brother and sister in 2008. The nine years at the camp have been the longest period of stability in her life since she was 13, when she fled fighting for the first time.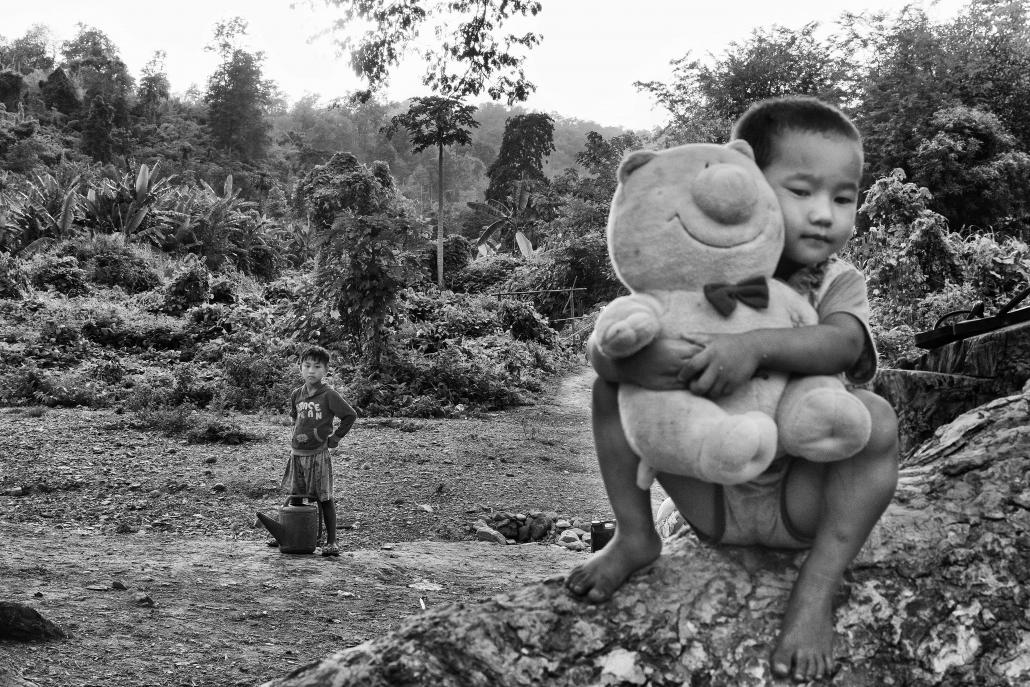 The situation at Ee Tu Hta is not perfect but K'Moo Paw and her family have managed to scrape by each year with help from TBC. Every two months each member of the family receives 24 kilograms of rice and 500 grams of salt. They grow their own vegetables, raise chickens and make money to buy cooking oil and fish paste by collecting and selling leaves to use as roofing materials.
K'Moo Paw is not sure how the family can survive if they stay at the camp after the TBC food aid runs out at the end of September. The land at Ee Tu Hta is not suitable for growing rice.
But leaving Ee Tu Hta to return to what remains of their last village would not be easy.
K'Moo Paw's father is 83 and becomes dizzy after walking for a few minutes. The Tatmadaw razed the family's last village and maintains a big base about 500 metres from where it stood.
K'Moo Paw does not trust government resettlement plans.
"If we go back we don't know how to continue our lives or what kind of livelihood we should do," she told Frontier. "If anyone has to bear the consequences it will be us."
The statement released to mark the May 24 protest demanded that the Tatmadaw dismantle 17 bases built on former villages and farms in Kayin, demine affected areas, stop human rights abuses and end the fighting in northern Myanmar.
Several attempts to contact the Ministry of Social Welfare, Relief and Resettlement for information about the government's plans for refugee and IDP resettlement were unsuccessful.
Asked if she had considered moving to one of the model villages funded by Japan's Nippon Foundation, K'Moo Paw was pessimistic.
"You will have to live with many people in a small space," she said. "In our village … we had a lot of space."
The IDPs and refugees want to go home, but not to where the government is establishing resettlement sites, said Eh Doe Doh.
"This is like a prison. This is not the way we live. It's very hot, there are no trees. It's worse than here," said Eh Doe Doh, referring to Ee Tu Hta.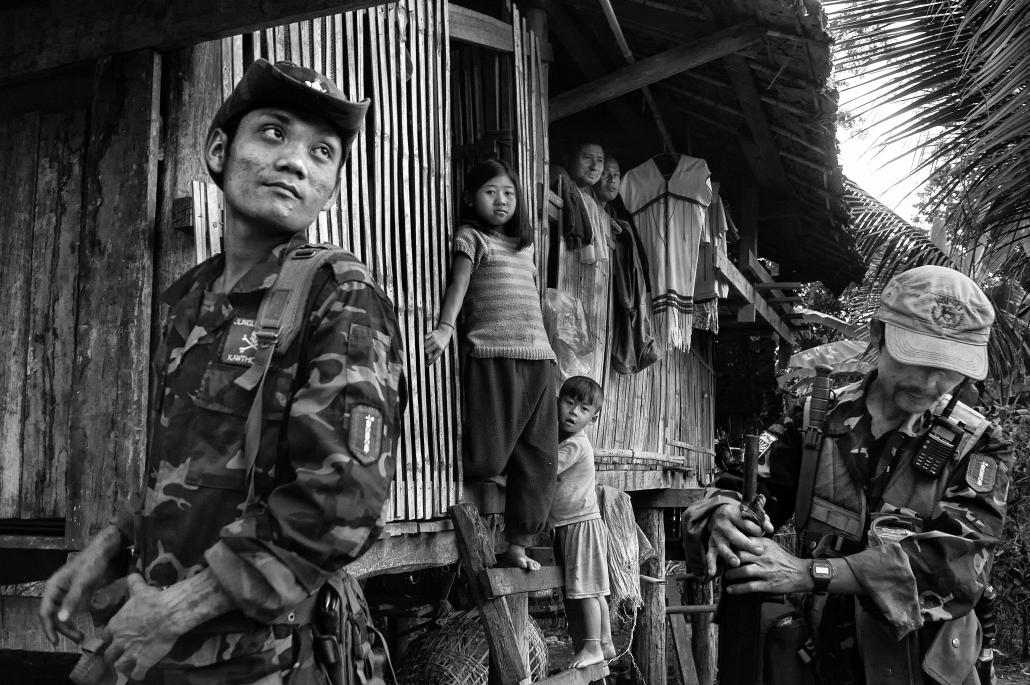 Working closely with the Kayin State government and the Karen National Union, in the first phase of the project, the Nippon Foundation is funding the construction of 1,250 houses, seven schools, three rural health centres and a bridge at 25 locations throughout Kayin and Mon states and Tanintharyi Region. Work is expected to wrap up within weeks.
The foundation is also supporting some livelihood development programs in the Kayin State capital, Hpa-an.
Bridge Asia Japan, an NGO, is training 120 men to be electricians, bricklayers and mechanics. The foundation is also working with the state government and the Ministry of Health to train farmers to grow high-quality medicinal plants.
Mr Desmond Molloy, the Myanmar senior program director for Nippon Foundation, said the second phase of the project has been approved by the Union government. The foundation was considering supporting livelihood development in conflict-affected communities, particularly in remote areas.
Nippon has also been allowed more oversight in the construction of housing sites in the second phase.
"We set the design and specifications of the buildings ourselves rather than [the state government or KNU] giving us six different designs of houses in different areas," Molloy said.
Asked about Eh Doe Doh's criticism that houses at the foundation's model village at Lay Kay Kaw in Myawaddy District were too hot because of a lack of shade, Molloy said many resettlement sites were greenfield locations cleared of trees. The roofing is corrugated iron so they are going to be hot, he said, adding that it would take time for shade trees to grow.
About 60 of the 100 homes in Lay Kay Kaw, in the KNU's 6th Brigade area near the border town of Myawaddy, were already occupied when the model village was officially opened in March.
Several families have already started small home-based shops, said Molloy, adding that this was typically how the development of communities begins.
For "resettled people, everything will not be perfect but it's a foundation upon which to build", he said.