By NAW BETTY HAN | FRONTIER
SHWE KOKKO MYAING — The Kayin State Border Guard Force celebrated its ninth anniversary with pomp and ceremony at its headquarters at Shwe Kokko Myaing in Myawaddy Township on Tuesday.
The ceremony began with a military parade by 550 troops watched by the leader of the BGF, Colonel Saw Chit Thu, Kayin State Chief Minister Nang Khin Htwe Myint, members of the Kayin State government and representatives of political parties.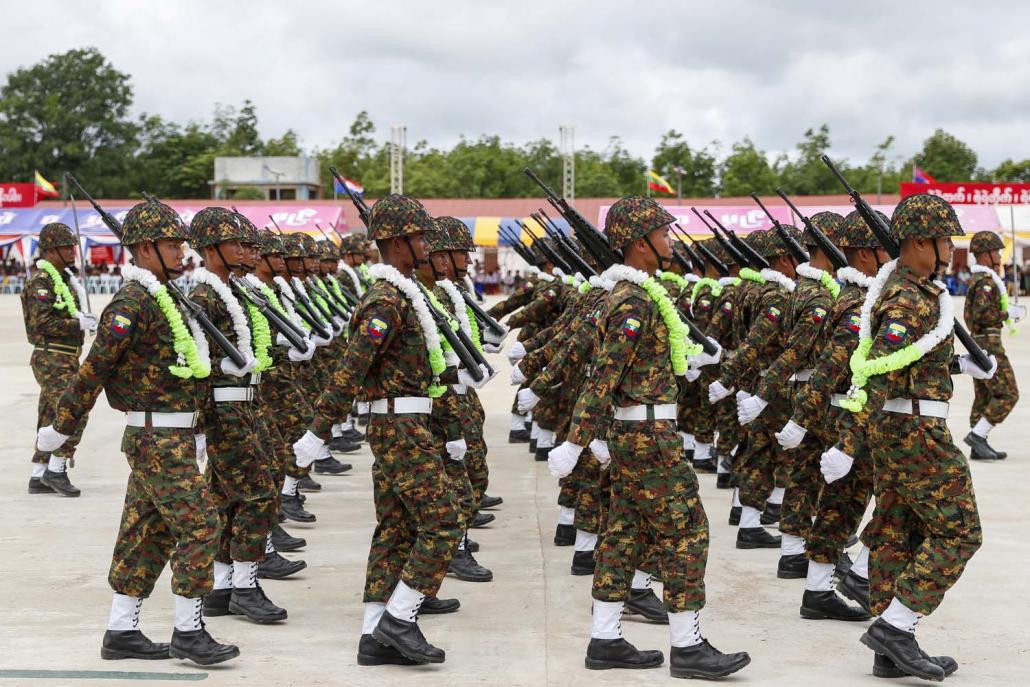 Saw Chit Thu, whose official title is general secretary of the Kayin State BGF, said in a speech that it was formed to serve all Karen people.
"We are ready to protect the Kayin people and the State, to support development and to stand firmly with the people," he said.
The Kayin State BGF, which has about 6,000 troops, was established in August 2010 with 12 battalions from the Democratic Karen Buddhist Army and one battalion from the Haungtharaw-based Karen Peace Front and is under the command of the Tatmadaw.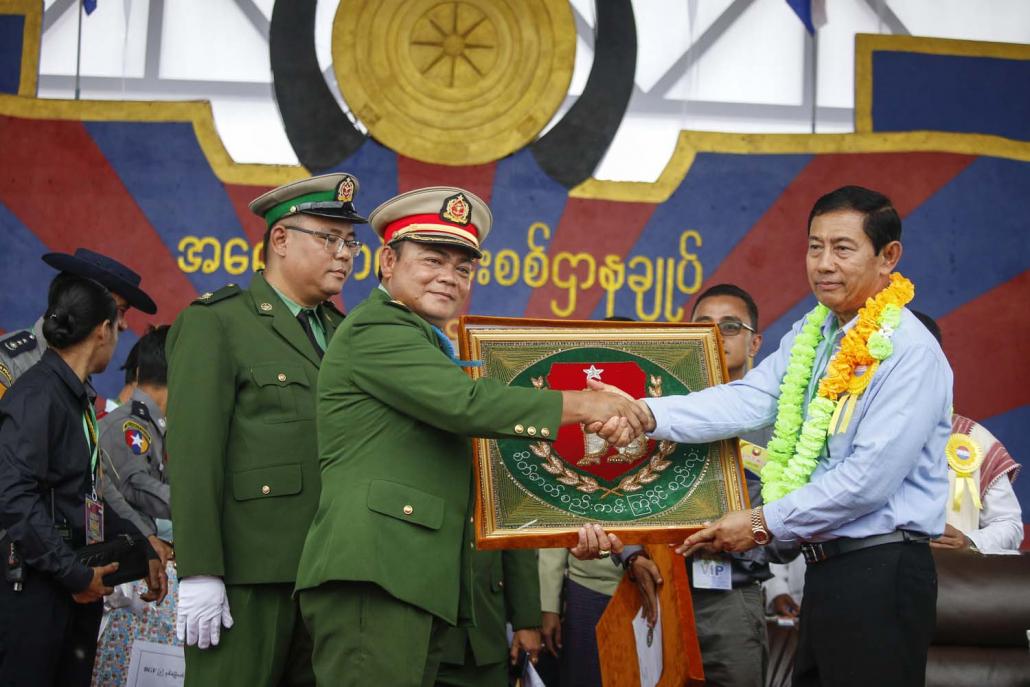 The group was rebranded as a BGF when it came under Tatmadaw control. In exchange for its loyalty, it has been allowed to develop significant economic interests, including a mix of licit and illicit businesses.
The largest is the Shwe Kokko project, a partnership between the BGF, led by Colonel Saw Chit Thu, and the Yatai International Holdings Group, which describes itself as being Bangkok-based and Hong Kong-registered.
During the ceremony, BGF company Chit Lin Myaing and Myanmar Yatai International Holding Group presented K40 million (about US$26,000) to the chief minister as a donation to aid victims of recent flooding in Kayin.