Two decades after the first foreign visitors arrived, Kayah State is finally embracing tourism – but more investment is needed to build on the early promise.
By OLIVER SLOW | FRONTIER
IN 1996, to commemorate the military junta's "Visit Myanmar Year", the government granted U Htay Aung his first licence to operate as a tour guide in Kayah State.
"But I could hardly use it. There were almost no tourists and those who did come were only allowed here for four months of the year," he told Frontier during a recent visit to the picturesque state.
But two decades after receiving his licence, Htay Aung is finally seeing the benefits of his investment. Since the government allowed visitors into the state after signing a ceasefire with the Karenni National Progress Party in 2012, numbers have increased gradually.
"I have tourists every week now. Sometimes every day during the high season," said Htay Aung, who is one of a handful of licensed tour guides in the state.
The tourism industry remains nascent here. Figures from the Ministry of Hotels and Tourism from 2015 show there are just nine hotels and 201 rooms in Loikaw, the state capital. Htay Aung said some new hotels are being built. There are no reliable figures for the number of tourists who visit, but a quick look at the immigration book at Loikaw Airport reveals little more than a handful a week.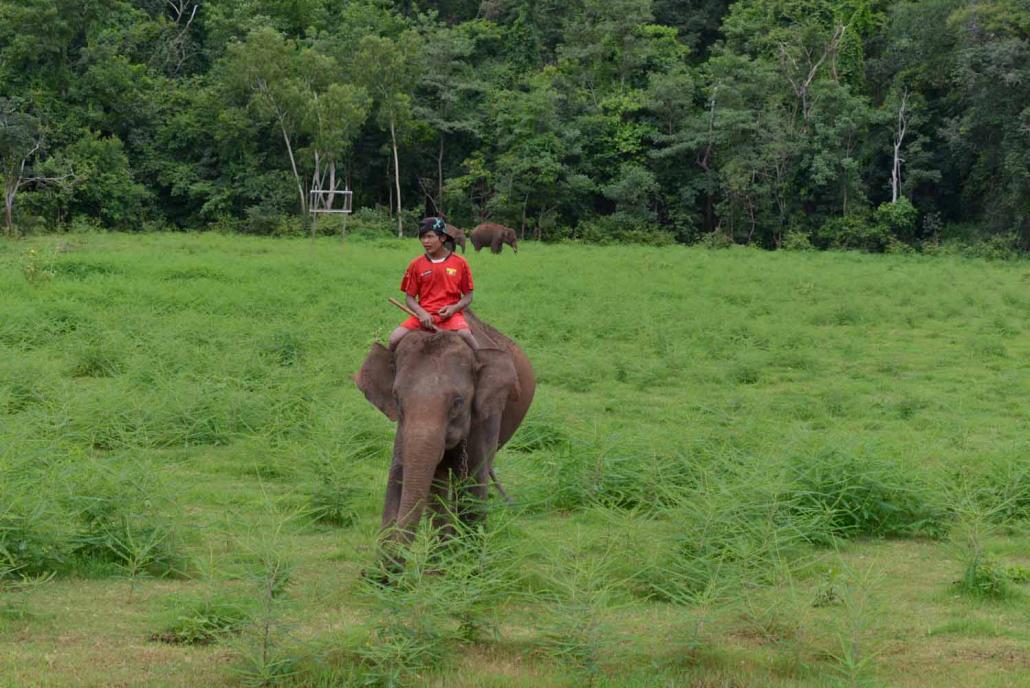 One reason for the low numbers is the state's remoteness. The journey by road from Yangon to Loikaw, in the north of the state, takes more than 20 hours. The closest "big" town is Nyaung Shwe, a five-hour, 150-kilometre trip to the north. Some airlines have started flying from Yangon to Loikaw but services remain limited.
Despite the challenges, those who do make the visit to this stunning corner of the country will be richly rewarded.
Loikaw is a small but pleasant town where golden glinting pagodas sit atop craggy limestone cliffs in the centre of town. The local cuisine is renowned too – most notably the Kayah pork sausage and hin htote, the latter a steamed dumpling filled with pork and spring onion. Both dishes are a must-try for any traveller serious about their food.
But Kayah's true charm shines outside the state capital. Within minutes of leaving Loikaw, rolling green hills packed with dense forest line both sides of the main road. Options for activities in rural Kayah State include visits to animist villages, impressive caves and the small but pleasant Loikaw Elephant Camp.
As tourism develops further, Htay Aung said he hopes to be able to offer two- or three-night trekking tours as well as boat trips along the nearby Thanlwin (Salween) and Bilu rivers.
"Homestays will be important for tourism to improve here – I have already mapped out many trekking tours and river trips. They are in areas untouched and visitors will love them," he said.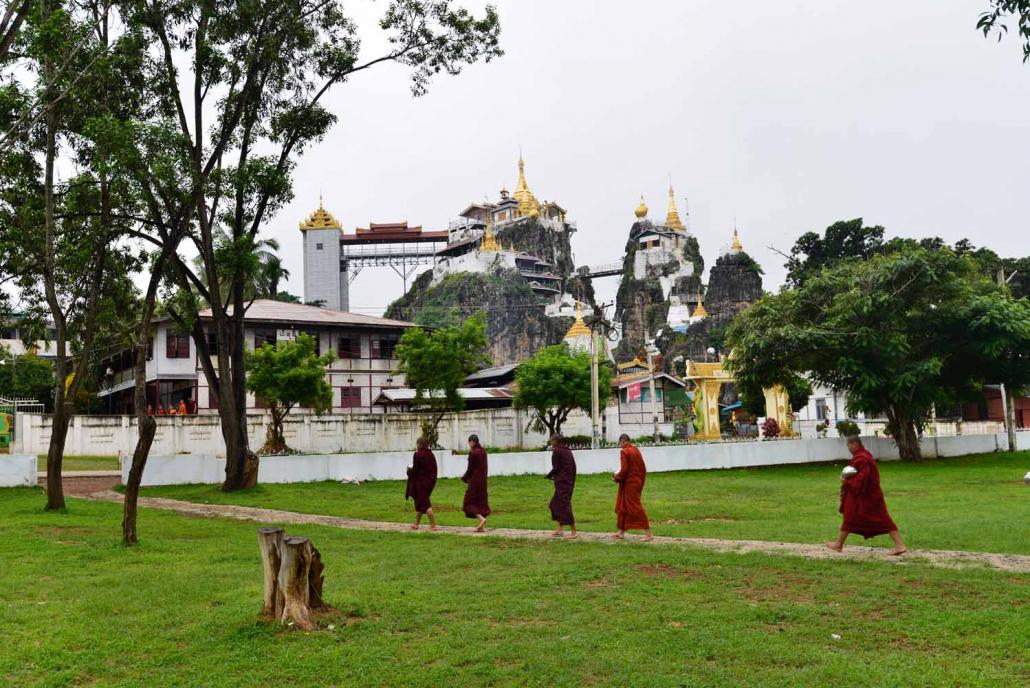 Despite being next to Thailand, there is no border crossing. Last year, the government announced plans to open a route between Mese, in the south of Kayah, with Thailand's Mae Hong Son Province, but the road has not yet opened.
Mr Edwin Briels, managing director of Khiri Travel Myanmar, said a border crossing from Kayah State into Thailand would only bring a small boost to tourism because of the low number of visitors in Mae Hong Son.
"A border crossing at Three Pagodas Pass [in southern Kayin State] with Thailand would make a much bigger difference as there are many tourists already in neighbouring Kanchanaburi Province," he said.
Mr Tom Wood, operations manager for Thahara, said the accessibility is not a major issue at the moment because of the low number of tourists in Kayah.
"But as we see demand grow, [infrastructure] will have to improve in order to expand tourism in the market and prevent it from stagnating," he told Frontier, adding that cooperation between local civil actors, the private sector and the tourism ministry will be key to ensuring growth that benefits local communities.
He also urged authorities to open a road connecting Kayah State with Thandaunggyi in Kayin State, a former colonial-era hillstation that is less than two hours by road from Taungoo in Bago Region.
Tourism growth always comes alongside the question of whether or not it can be managed in a sustainable manner, something that tourism stakeholders in Kayah State are trying to ensure happens.
In 2014, the International Trade Centre, in partnership with the tourism ministry, initiated a US$1.9 million program to develop sustainable tourism in Kayah State. The program aims to create job opportunities and improve incomes for local communities. It also provides training in food quality and safety as well as service management.
ITC has also initiated a tourism development program in Pan Pet, a cluster of villages in Kayah State.
Pan Pet is home to a large population of Kayan people, more commonly known as Padaung (a Shan term). Kayan women are also sometimes referred to as "long-necked women" due to the distinctive brass coils that are worn around their necks that give them an elongated appearance.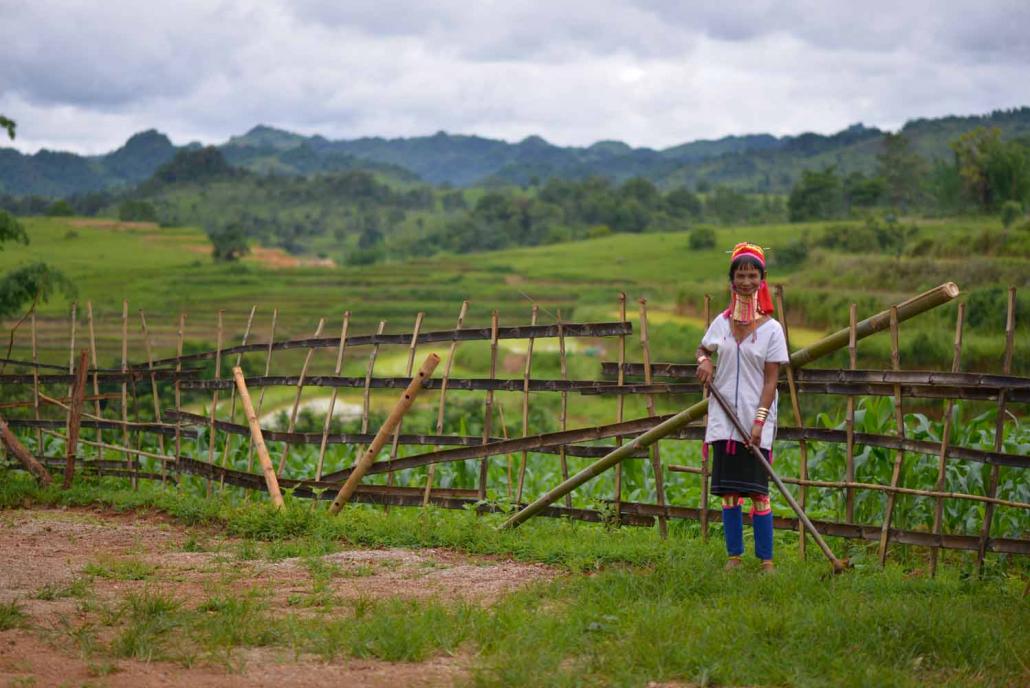 There are a few theories about why the coils are worn. One is that it was to prevent the most beautiful women being taken by rival villages, another to protect against tiger attacks (tigers once roamed widely in the forests around here, but their numbers have dwindled).
Due to a lack of job opportunities in their home country, in recent years many Kayan women travelled to Thailand to work in the tourism sector. In most cases, the women appeared in what critics called "human zoos", where they were made to pose for photographs with tourists.
The ITC program aims to encourage the women back by providing training on how to make local crafts and market them. It also promotes half- or full-day tours in the village and the surrounding area. But rather than designed for tourists to stare at the Kayan women, it aims to teach visitors about their traditions.
A short walk around Pen Pet illustrates how many of the residents have left. About two-thirds of the houses have their gates closed, an indication that the owner is abroad, usually in Thailand.
One who had decided not to leave was Mu Shant, 60, a Kayan who wears the brass rings. She has lived her whole life in Pan Pet, despite the fact that all her family members and most of her friends have gone abroad, mainly to Thailand.
When Frontier visited, she was sat outside her home, weaving a scarf. On a table next to her were a number of crafts she had made, including more scarves, figurines and jewellery. They had all been made as part of the ITC program.
"Before, there were no opportunities in this village, that's why everyone went abroad," she said. "But now, because the situation in our country is better and this program has created more opportunities, people are returning."
This article originally appeared as part of Discover Myanmar, Frontier's special report on the tourism industry. Top photo: Kyaw Zaya / Frontier