Words & photos by HKUN LAT | FRONTIER
After two months of semi-lockdown, the commercial capital is bouncing back to the new normal of life with the coronavirus.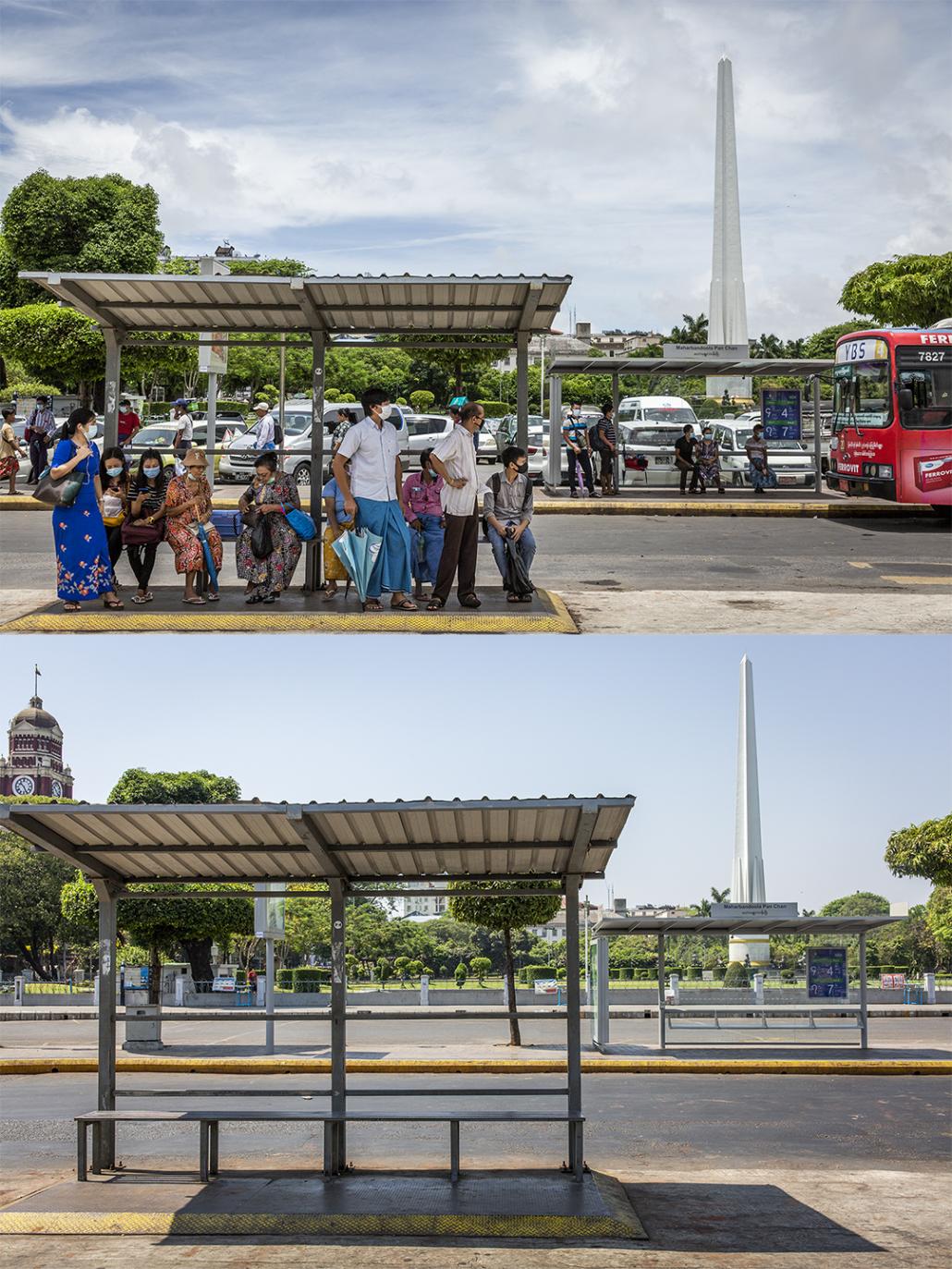 Vendors are returning to streets bustling with pedestrians and busy with traffic. Offices, shopping malls, teashops, and restaurants have re-opened, but with social distancing measures and other precautions against the spread of the virus. Bars and beer stations are back in business, although cinemas, nightclubs and karaoke lounges remain closed.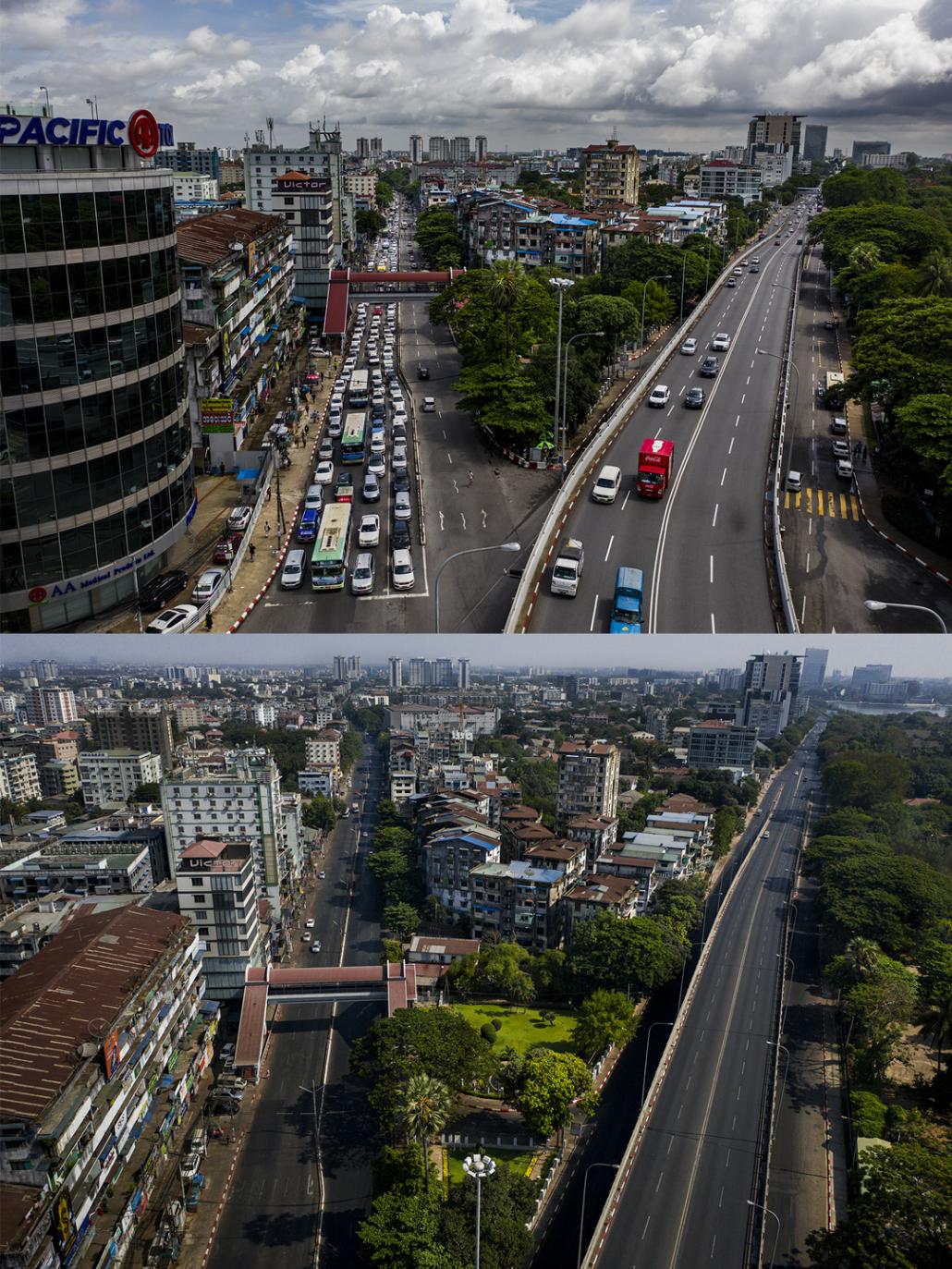 The mood in Yangon has been transformed as the fear of COVID-19 recedes. Not that long ago, when the first confirmed cases were emerging, the streets were eerily empty and the mood in the city was sombre.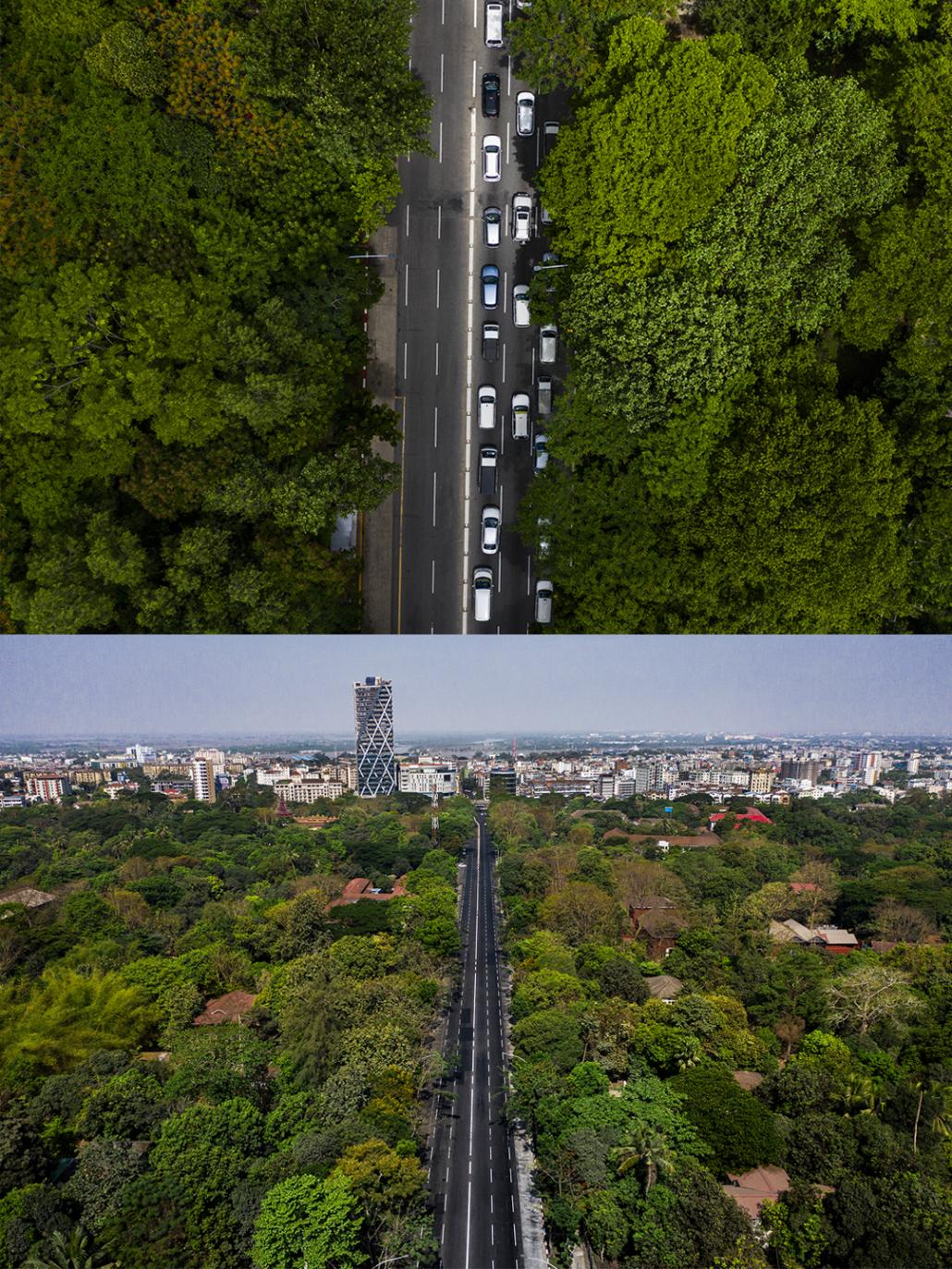 As the situation has eased, with no sharp, sustained increase in new confirmed cases, the government has relaxed the restrictions of previous weeks. On May 15, the curfew was trimmed to 12am to 4am, bars and restaurants were permitted to re-open on June 1, and lockdowns imposed on 10 Yangon townships have mostly been lifted, with only Insein Township still subject to stay-at-home orders. But even in Insein, enforcement of lockdown measures is minimal and most businesses appear to have reopened.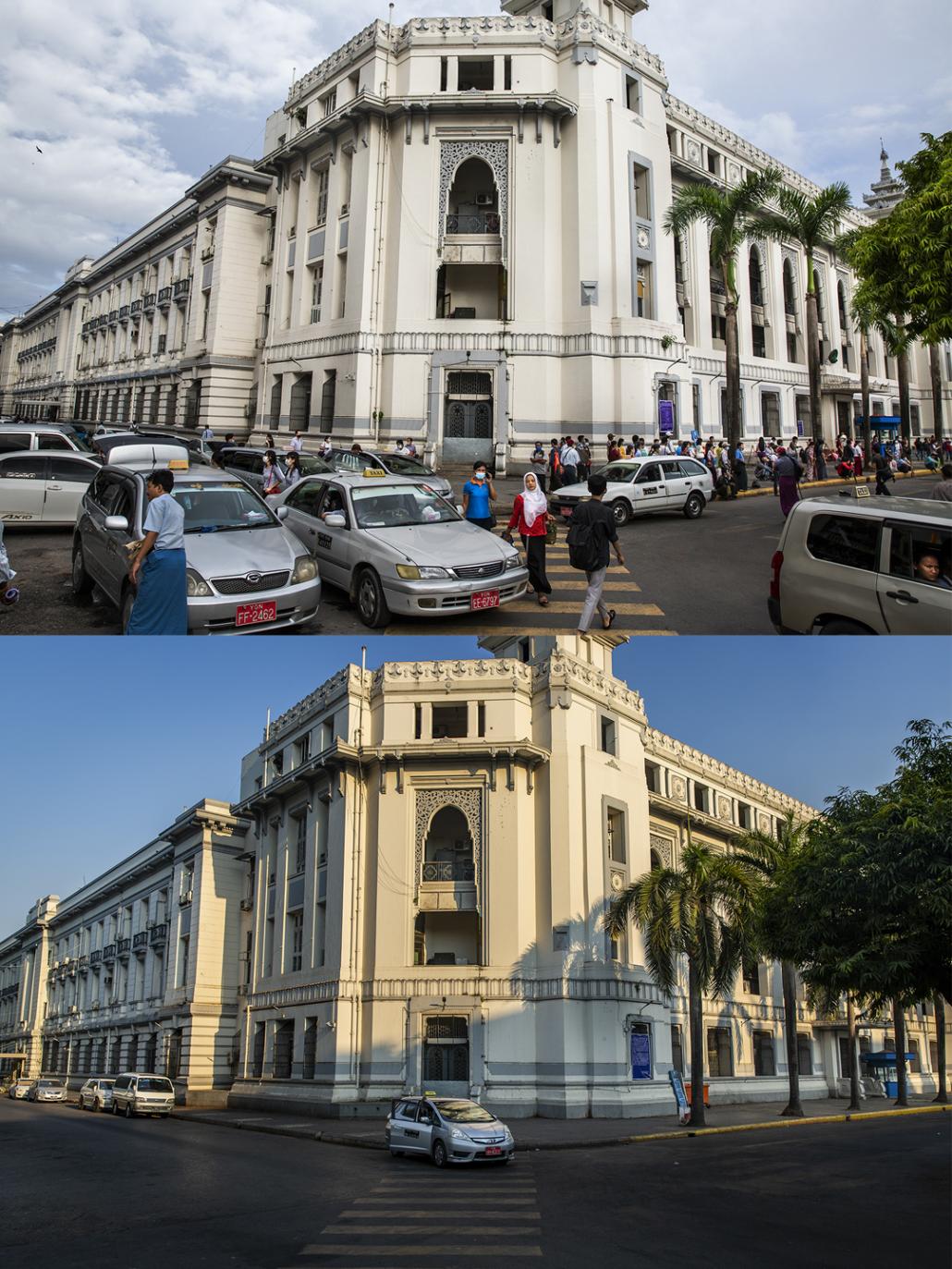 Despite weeks of public health messages emphasising the importance of maintaining social distancing, many people seem not to have been listening. Perhaps they are more concerned about their livelihoods than the risk of contracting an infectious disease.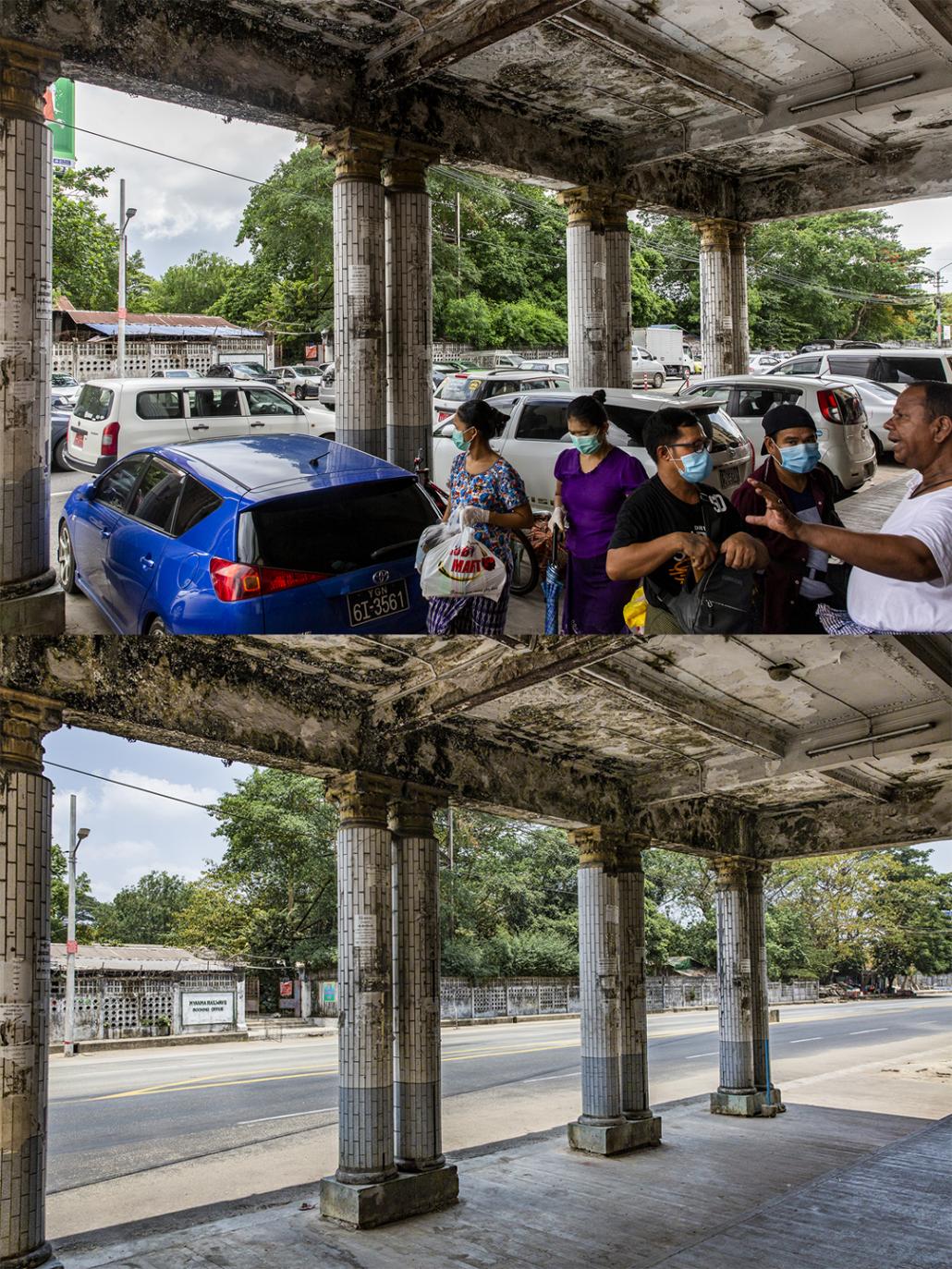 Myanmar has had 262 confirmed cases of COVID-19. Of these patients, 167 have recovered and six have died. New cases are mostly being detected among returnees from abroad, but there have been a handful of cases in recent weeks of local transmission where the source is not known.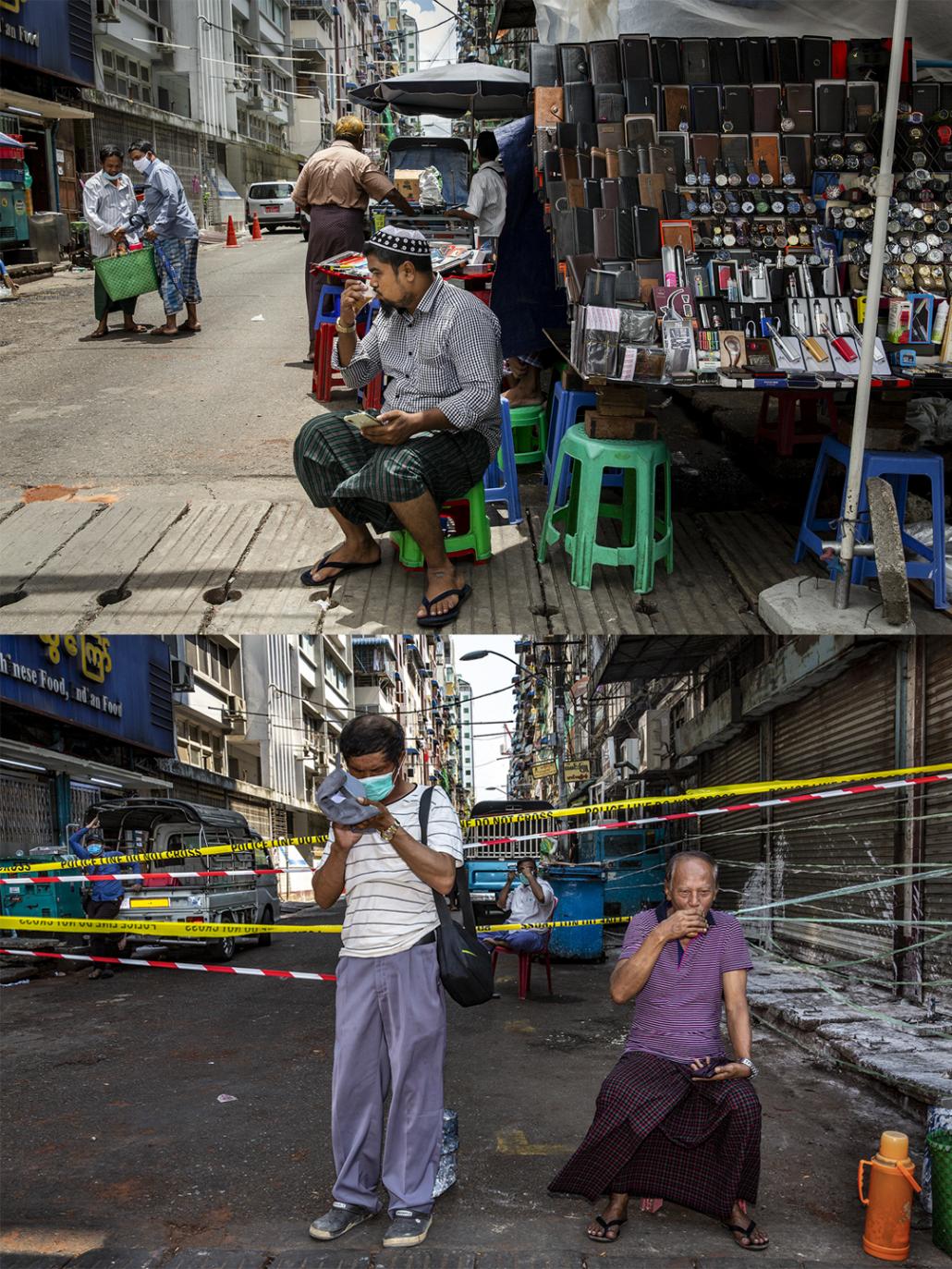 A downtown stroll is still not quite what it was just a few months ago; everywhere are reminders of one of the world's greatest public health crises. Almost everyone is wearing a mask (on pain of a K5,000 fine) and everyone who enters shopping malls, offices, railway stations and hotels is having their temperature checked.
Welcome to the new normal.
TOP PHOTO: Yangon City Development Committee staff wearing facemasks leave City Hall to head home on May 4. (Hkun Lat | Frontier)