Social media posts about the jailed Reuters journalists shows that many users believe they betrayed the country because they reported unpalatable facts.
By SU MYAT MON & KYAW YE LYNN | FRONTIER
There was international outrage in September when a Yangon court sentenced two Reuters reporters to prison for their role in uncovering the massacre of 10 Rohingya men and boys in Rakhine State during the Tatmadaw's "clearance operation" last year.
The international reaction was almost the direct opposite to that of many in Myanmar, who condemned the two reporters in toxic posts on social media, mainly Facebook.
Nationalists were angry that the seven-year jail sentence for Ko Wa Lone and Ko Kyaw Soe Oo was not long enough.
The mainstream narrative that played out in Myanmar's social media universe was that the two journalists were traitors to their country, an analysis of social media posts about their case showed. A common sentiment was that the two men deserved to be convicted and sentenced for breaching the Official Secrets Act while investigating the massacre at Inn Din village in northern Rakhine on September 2, 2017.
Many even suggested that the two reporters, who work for the big British newsagency, Reuters, should be executed for betraying their country.
One post on a report by the Burmese service of the British Broadcasting Corporation a few days before they were sentenced said they deserved "life in prison". Another post said they should be executed because they were "maggots feeding off flesh" who had committed heinous acts against their country.
In a comment on political and business news site Khit Thit Online on September 4, a user called Myo Sein said it was time for a crackdown on the media in Myanmar because it was insulting the government and the public. He said the two journalists had received funding from the Organization of Islamic Cooperation, and used an expletive to curse them.
In another comment on Khit Thit, which means "New Era", a user called Lin Aung said the two reporters had sided with western countries rather than their own.
Although online disinformation is far from unique to Myanmar, it is adding a toxic ingredient to the tensions in a nation struggling to make a transition to democracy after five decades of military rule.
Since the transition began when the the Union Solidarity and Development Party government took office in 2011, Myanmar's people have had to navigate the opening of more spaces for public discussion as well as greater freedom for the media. This has occurred against the backdrop of explosive growth in internet access and the use of social media.
At the same time, greater political openness has allowed ugly fault lines to emerge in ethnic and communal relations and they have found expression on social media.
A toxic online environment, together with the public's inability to discern the difference between factual reporting and fake news or appreciate the value of independent media, has been poisonous for Myanmar's transition to democracy.
Tensions that simmered after violence erupted between Buddhists and Muslims in Rakhine in June and October 2012 were exacerbated when pre-publication censorship of all private sector media was abolished in August that year.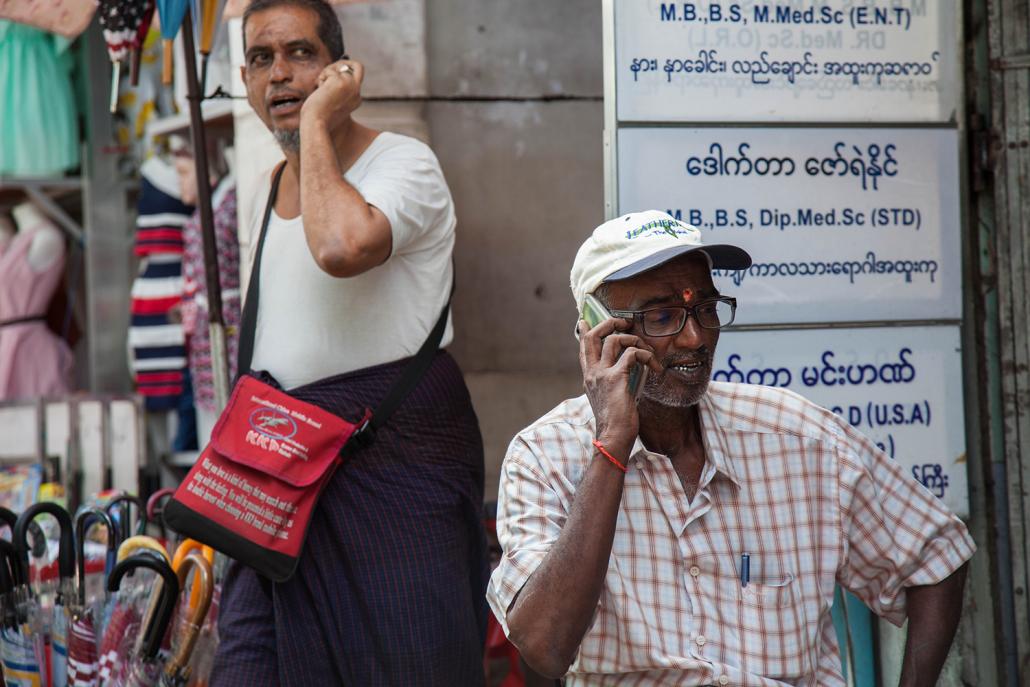 Established and emerging media houses found themselves operating in an unfamiliar, freer environment and facing challenges covering sensitive issues such as the Rohingya, more than 700,000 of whom fled to Bangladesh after the Tatmadaw "clearance operation" in northern Rakhine in August 2017 following coordinated attacks on police posts by Rohingya militants.
Data from statistics portal Statista.com shows that 34 percent of Myanmar's 53 million people are active users of social media, with most using Facebook, on which hate speech against the Rohingya, other minorities, as well as the Reuters journalists, has reached fever pitch since August 2017.
A review by Frontier of Facebook posts about the Reuters pair, from their arrest in December 2017 to their sentencing in September, revealed that the overwhelming majority were vituperative.
Similar sentiments were expressed by journalists and residents in Rakhine when Frontier travelled there in November on a government-arranged media trip.
Ko Aung Kyaw Min, who works for Development Media Group, an online news site based in Sittwe, the state capital, said the Reuters journalists should have been "loyal" to their country instead of revealing information that created a negative image of Myanmar.
"I even think they should have been sentenced to more than seven years' each," said Aung Kyaw Min, who is from Maungdaw, in northern Rakhine. "I am quite sure many [Rakhine] journalists think the same way."
Maungdaw resident U Kyaw Aye, a Rakhine, said it was not right that the reporters reported on the massacre at Inn Din but declined to elaborate.
However, Ko Kaung Mrat Naing, a freelance journalist in Maungdaw, disagreed with the jailing of Wa Lone and Kyaw Soe Oo. "In my opinion, the military wanted them as shields to hide what they had done in Rakhine State," he said.
Kaung Mrat Naing said the conviction of the pair had affected journalists in Rakhine who found themselves at risk of being considered traitors and exposed to more danger while on assignments.
"Jailing the journalists does not meet the democracy standard; Myanmar should not have done this to the journalists," he said.
Kaung Mrat Naing says the long-standing restrictions on media access to northern Rakhine mean that no one really knows what is happening there. Only when the media can do its work independently will the misinformation that swirls too easily over the situation in Rakhine be addressed and trust restored in a professional media, he added.
Some journalists say that the circulation on Facebook of attacks on professional news organisations that report accurately on Myanmar has eroded public confidence in the mainstream media's coverage of the Rakhine crisis. They also say the conviction and jailing of Wa Lone and Kyaw Soe Oo has undermined media freedom.
The policies and attitude of the NLD government towards the media have neither been positive nor encouraging, said Ma Aye Thu San, senior editor at 7Day News, which publishes a daily newspaper and weekly journal.
The government's apparent lack of respect for media freedom had influenced public perceptions, she said. "This is why, much more on social media, the two Reuters journalists are labelled as traitors," she added.
U Ye Naing Moe, founding director of the Yangon Journalism School, said the public's lack of appreciation for the media's role in the transition to democracy had existed before hate speech could be spread on Facebook about the Rohingya, other minorities and the two Reuters reporters.
The fact that London-based Reuters was a foreign company had helped to amplify the betrayal narrative about Wa Lone and Kyaw Soe Oo, he said.
Ye Naing Moe said that instead of recognising that it was a journalist's job to report news without fear or favour, it was a common perception among NLD supporters that the two reporters had conspired against the government and that was why they had been jailed.
This perception had created a precarious situation for journalism in Myanmar, he told Frontier.
"If people don't understand their (media) role, [the country] would not be able to take the right path," Ye Naing Moe said.
Having a government that says the country aims to become a democracy but also jails journalists for doing their jobs raises the question whether Myanmar's society and state really want democracy, he said. "If the journalists and media cannot do their jobs, it is a sign a society will not achieve democracy after all."
Asked about the Reuters journalists at the World Economic Forum in Singapore in September, State Counsellor Daw Aung San Suu Kyi said they were jailed because they breached the Official Secrets Act, and not because they were journalists.
Her comment highlighted contrasting opinions on the issue. Although the international and national media regard the reporters' conviction as an attack on press freedom, the government sees it as a matter of national security, said political analyst U Maung Maung Soe.
"Different perceptions on the media will exist in the future as well," he told Frontier.
Ye Naing Moe said the state counsellor is not being provided with accurate information.
"If she was provided with true information, she would not have made a remark like that," he said, referring to her comment in Singapore about why the Reuters journalists were jailed.
Aye Thu San said it is sad that Aung San Suu Kyi apparently prefers to have reporters who will do what she says and report what she wants, and the rest of the government is taking its cue from her.
"That is why freedom of the press is now so endangered in today's Myanmar."
Dismissing claims that the Reuters pair's role in revealing the Inn Din massacre was against the national interest, Ye Naing Moe said it was the police entrapment of the journalists by handing them sensitive documents, and the court's decision to convict and jail them, that had really undermined the national interest.
Myanmar's image had also been harmed by the government's failure to protect media freedom, which has attracted an avalanche of criticism from the international community. "I don't see how the 'national interest' would be protected by jailing the journalists," he said.
Ye Naing Moe said the case against the journalists had highlighted flaws in the judicial system, including the fact that they were convicted despite testimony from a police officer that they were victims of entrapment as revenge for their role in exposing the Inn Din massacre.
Ye Naing Moe believes that the journalists were arrested and jailed to send a warning to other journalists not to investigate what happened in Rakhine during the Tatmadaw's clearance operation.
"They sent out [the message] that you are the enemy if you try to do that," he added. "The message was also sent to the national media to not get involved in this case."
Ye Naing Moe said the public has much to learn when it comes to demanding accountability from their elected government. "It is also important to understand that their elected government is not always good, so they need to listen to the media," he added.
Maung Saungkha, a poet and advocate for freedom of expression who has done time for breaching the 66(d) criminal defamation provision in the 2013 Telecommunications Law, said disinformation and hate speech had made it easier for some to accuse the Reuters pair of being traitors.
Disinformation had also been a handy tool for manipulating online discussions to encourage hatred of the Rohingya.
Myanmar's experience had shown how "weak press freedom and access to information can cause misinformation to be stronger," Maung Saungkha said. He warned that the deep divisions in society, including the hostility towards the Rohingya and minorities seen as 'the other' in society, may well provoke bigger problems that would be hard to address.
The first appeal hearing of the Reuters reporters was heard in the Yangon Region High Court on December 24 and a ruling is expected in January.
"We do hope our journalists will be released and given justice," Reuters said in an email interview. "Until they are free, the press isn't free in Myanmar."
This report has been published through a grant to the Southeast Asian Press Alliance (SEAPA) Fellowship programme for 2018-19 from the United Nations Office of the High Commissioner for Human Rights. The views expressed do not reflect the official opinion of OHCHR.
TOP PHOTO: Journalists stage a protest over the September 3, 2018 conviction of Reuters reporters Ko Wa Lone and Ko Kyaw Soe Oo. (Steve Tickner | Frontier)