Much of Myanmar's population has been riveted by the latest season of Myanmar Idol, which culminated with its grand finale last week.
By MRATT KYAW THU | FRONTIER
A YOUNG boy was pointing his finger excitedly towards the stage, singing along to all the songs, and shouting the name of someone he appeared to recognise. In the row in front of him, an older lady was frantically tapping away on her smart phone. Frontier looked closely and saw she was sending messages to the same number time and again, keeping the recipient updated with developments.
This was the scene at the grand finale of Myanmar Idol Season 2, which was hosted at a conference hall in Yangon's Tarmwe Township on March 25.
Much of the nation has been gripped by this year's installment of Myanmar Idol, which was hosted by Myanmar National Television, in partnership with Shwe FM. The TV show was first introduced in 2016 but its success was initially limited. This year, thanks to increased promotion and free airing on MNTV, it is one of the most popular television shows in recent times.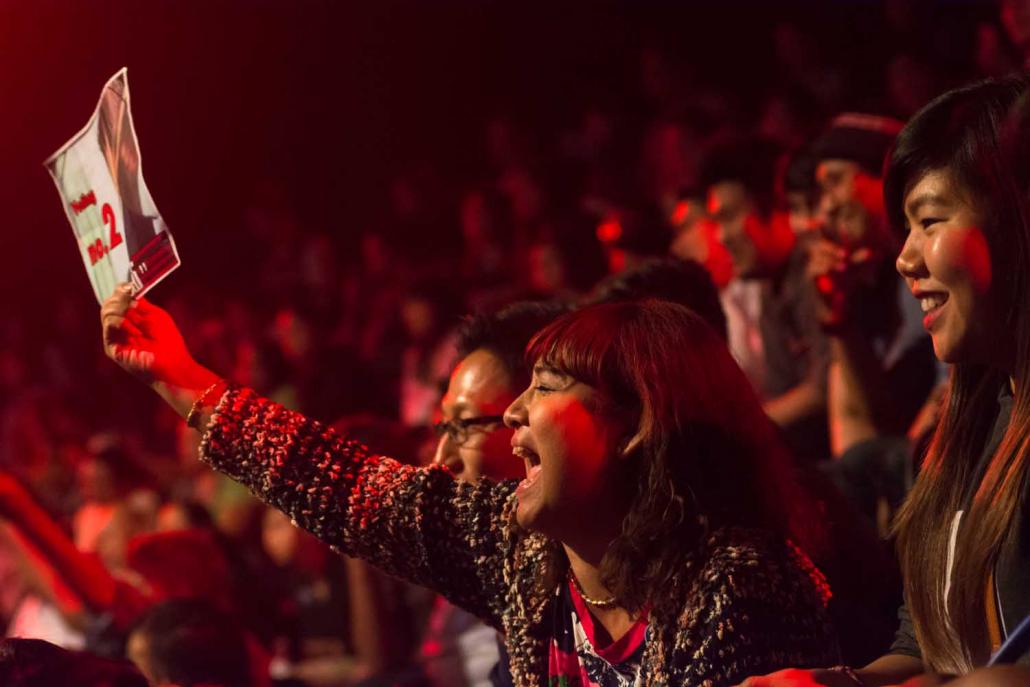 Televised singing contests are nothing new in Myanmar, of course. Under the military junta, one of the most popular television shows was called "so gya mel, pyaw gya mel" (Let's sing and be happy), which was broadcast on the state-run Myanmar Radio and Television.
After many years, that show was eventually replaced by "Melody World", which was broadcast on military-owned Myawaddy Television. Unlike other televised singing contests, "Melody World" was not live, but pre-recorded.
In those shows the eventual winner was always decided by a panel of judges, but that started to change in 2015 with the show "Eain met sone yar" (The meeting point of dreams), which was launched by Channel 7, which is part of the SkyNet group.
Singers performed songs in many different genres including jazz, rock, classical, pop, dance and Myanmar traditional music and winners were decided by a combination of public voters and judges.
But that also dipped in popularity, and in 2016 Myanmar Idol was introduced, inspired by the hit American Idol, which ended the same year after airing for fifteen seasons. Its success has been described as "unparalleled in broadcasting history".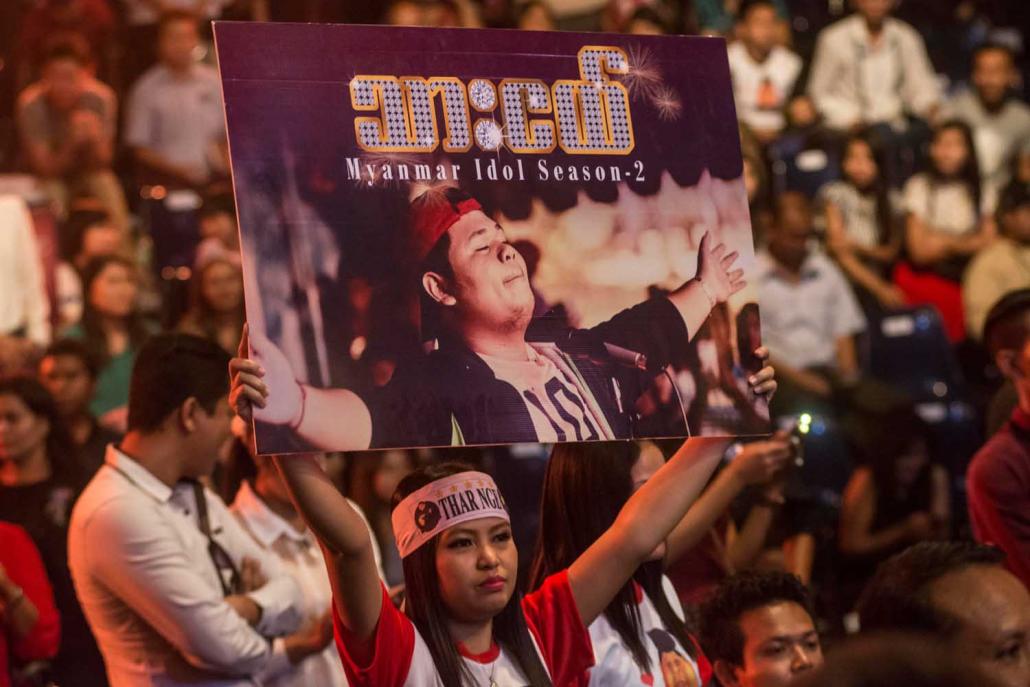 The Myanmar Idol Season 2 judges are popular singers Thein Tan (Myanmar Pyi), May Sweet and Tin Zar Maw, and Thar Nge, from Pyin Oo Lwin, on the outskirts of Mandalay, was chosen as winner by a public vote.
"I truly love those who voted for me," said Thar Nge, who was awarded millions of kyats worth of prizes by the sponsors as well as K20 million in cash.
Season Two began with 40 singers who were trained in a "bootcamp" in Yangon before the judges selected the top ten who performed in the live show. In each of those rounds, one contestant was voted off via public poll. Members of the public could make an "unlimited" amount of votes via text message on the Thursday and Friday before every show.
Myanmar people were gripped by Series 2 of the show, and it seems quite clear that the show's popularity will continue into next season's.