A powerful fear of evil spirits has resulted in the tragic, brutal deaths of three infants in an exorcism ritual conducted in an Ayeyarwady Delta village by a man facing murder charges.
By HTUN KHAING | FRONTIER
Photos STEVE TICKNER
IN VILLAGES near the Ayeyarwady Delta town of Twante there are people who believe that evil spirits lurk everywhere waiting to possess and devour human beings and the only person who can banish them is a sorcerer.
Saya Htun Naing and his followers were greeted by a receptive audience of anxious parents when the charlatan sorcerer arrived at one such village a few weeks ago.
Some of them believed their children were malevolent ogres and Saya Htun Naing performed an exorcism. The ritual left three infants dead and other children with serious injuries. Saya Htun Naing has been arrested and is in Insein Prison facing murder and other charges over the deaths of an eight-month-old girl, a girl aged two and a boy aged three.
Witnesses told Frontier that the ritual had begun with Saya Htun Naing sitting with his back to an altar on which candles and incense were burning. He recited incantations while casting handfuls of rice over a group of villagers. He said it would protect them from possession by evil spirits.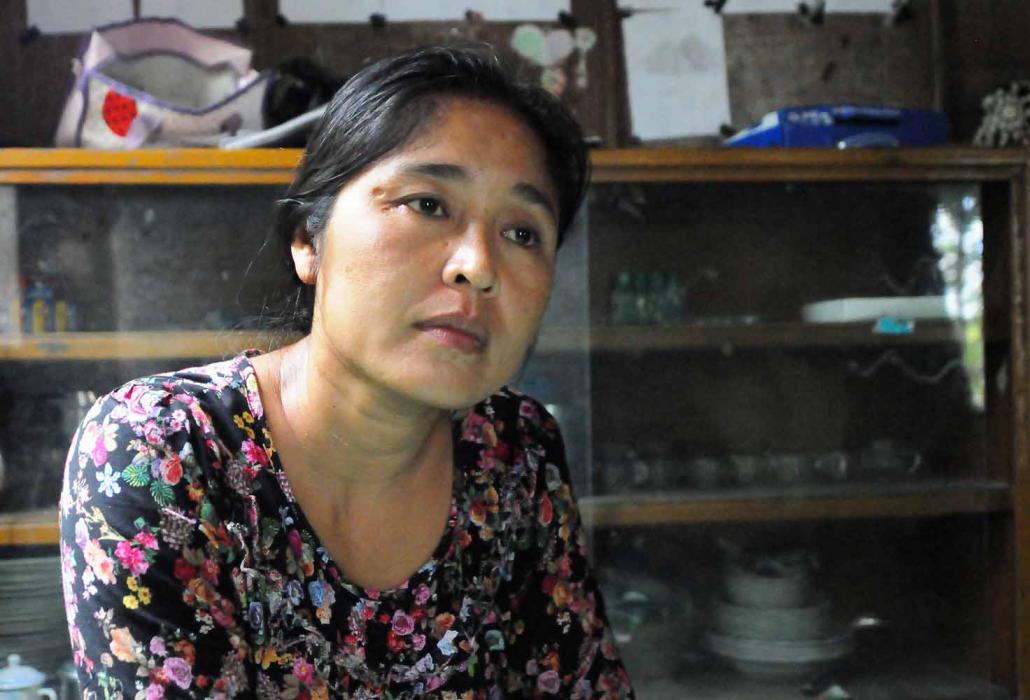 The ritual had begun on October 20 at about 7pm soon after he arrived at 20-mile Tar Kone village, about a 30-minute boat ride along the Twante Canal from Twante, which is about 25 kilometres from downtown Yangon.
Hours passed and the villagers, rigid as statues in fear of evil spirits, dared not step outside a circle drawn by Saya Htun Naing.
Sometime near midnight, people from nearby villages who had come to watch the ritual, had begun leaving to go home.
Suddenly, witnesses said, Saya Htun Naing hit and kicked a four-year-old boy lying in the corner of the room.
"When that happened, we shouted, 'He's not a sorcerer, he's a killer'," said Naw Paw May Say, a midwife and volunteer health worker at 20-mile Tar Kone village who had become uneasy about Saya Htun Naing because of the way he was mistreating children.
Alerted by the shouts of Paw May Say and others, those who had left the ritual venue returned.
As the crowd grew, Saya Htun Naing quickly halted the ritual and instructed an assistant to start their boat so they could leave the village.
Paw Maw Say and about 20 other villagers decided to give chase. "We did not want to give him a chance to get away after what he did," she said.
They pursued Saya Htun Naing to a house and confronted him about the exorcism in an exchange that was filmed on a mobile phone and circulated on social media.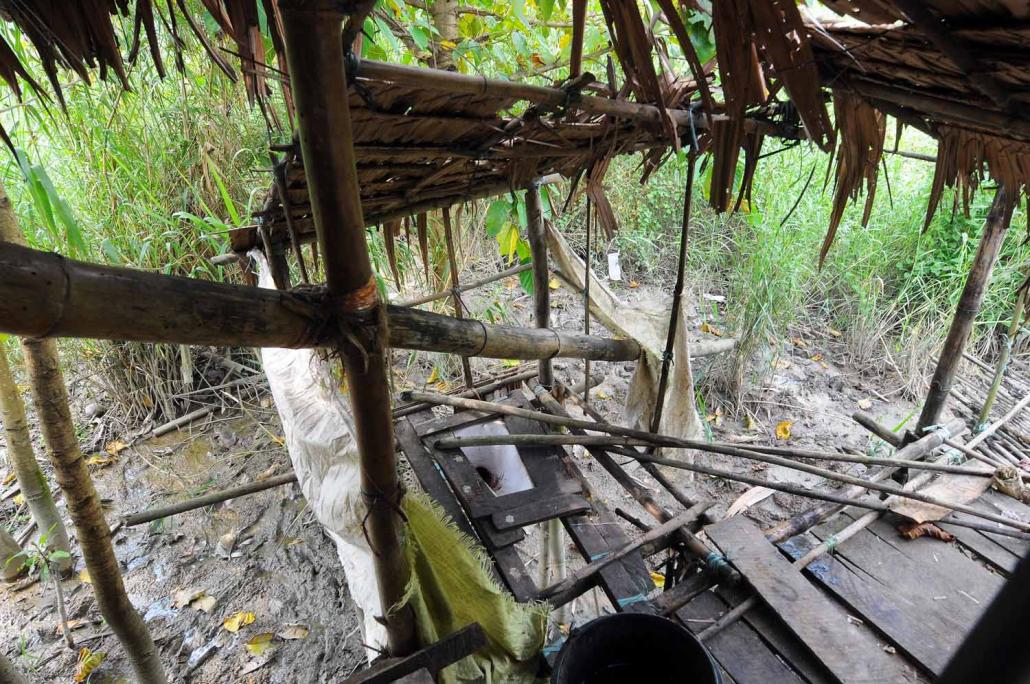 Saya Htun Naing was asked if he would take responsibility for what he had done.
"Evil spirits" did it, he replied.
Asked about the physical mistreatment of the children during the ritual, he said it was a cure.
He answered the villagers' questions calmly and without showing emotion during the video clip, which lasts for 6 minutes and 31 seconds.
The Twante Canal was built during the late 19th century to provide a transport link between the Ayeyarwady Delta and Yangon. Although only a short distance from Yangon, some villages in Twante Township seem far from the modern world, and belief in superstition is strong.>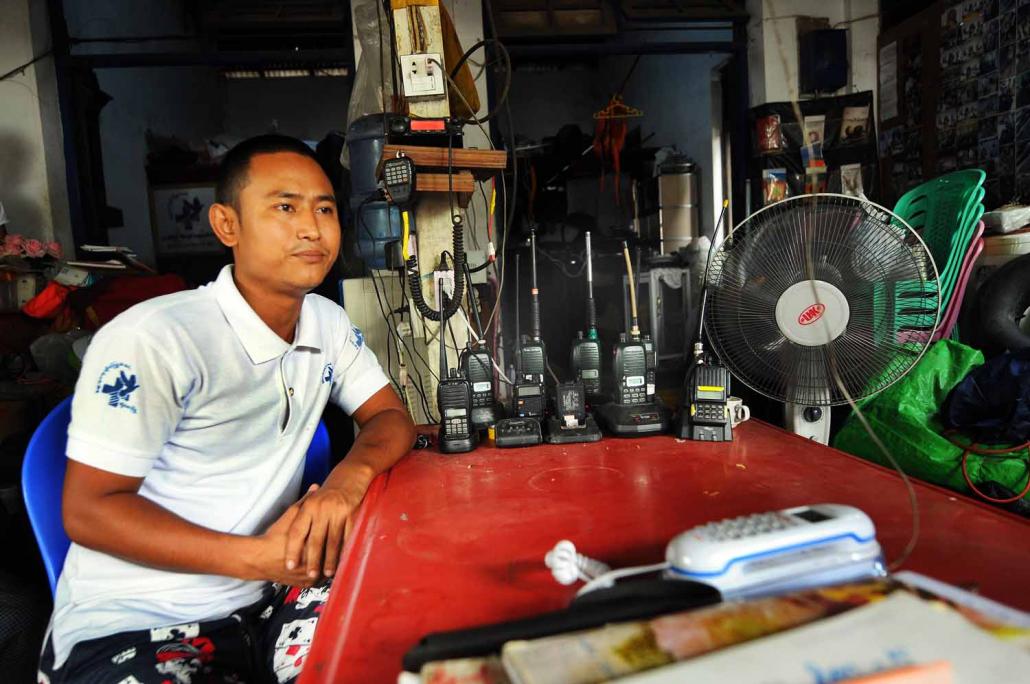 "Villagers don't want to go to clinics when they get ill; they want to be treated by witch-doctors," said Paw May Say. She tries to encourage the local people to seek modern medical care when they are ill.
Hours before Saya Htun Naing set foot in 20-mile Tar Kone village, Paw May Say had heard about the deaths of children in an exorcism in a small village across the canal.
Paw May Say said she had felt very uneasy when she heard about the deaths.
"I had helped these children to be born; they were healthy," she said. "I feel sorry for them."
According to a police statement, Saya Htun Naing arrived at 19-mile Tar Kone village, a collection of four shacks on the other side of the canal, on October 18. He told a group of about 20 people who lived in the shacks he could sense evil spirits. He asked them to assemble for an exorcism during which he shouted that the children were possessed by the spirits.
During a ritual conducted over two days, Saya Htun Naing is alleged to have kicked, hit and trodden on children.
The children showed evidence of being severely beaten, said U Peter Phyo, the deputy chairman of Myanmar Rescue Twante, a civil society organisation, who took part in exhuming their bodies.
"When the parents saw their childrens' bodies they didn't show sorrow, they were still confused," he said.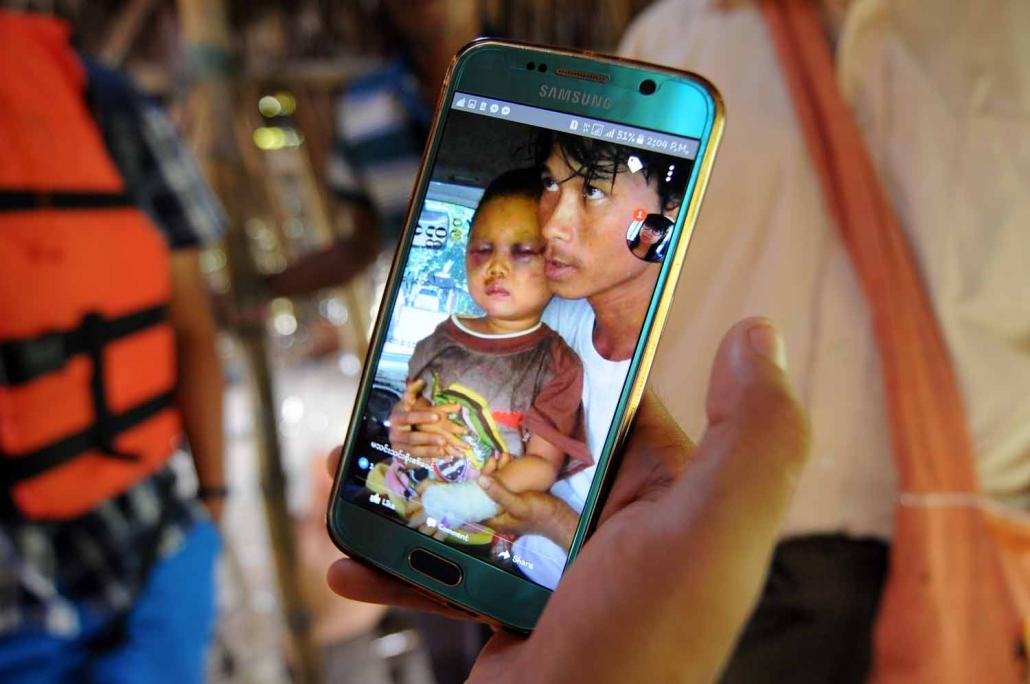 The parents genuinely believed their children had been possessed by evil spirits, witnesses said.
Paw May Say said the parents, including the father of a four-year-old boy who survived the exorcism and needed treatment in Yangon for his injuries, believed their children were little ogres who would devour them.
Peter Phyo said two bodies were found in the house where the exorcism was performed and another was recovered from the canal. Two cats and a pig were also accused of being possessed. Villagers searching for the childrens' bodies found the carcass of a cat under the house.
When Frontier went to 19-mile Tar Kone village a week after the exorcism, the house where the ritual was performed was abandoned. The only reminder of the grim events that had occurred there, was a floor littered with grains of rice strewn by Saya Htun Naing.
Evil spirits, black magic
The widespread belief in evil spirits in Myanmar has spawned a number of well-known sects that specialise in exorcisms.
Among them is the Shwe Yin Kyaw sect which was invited in October to banish evil spirits blamed for disturbing students at a girls' high school at Myaungmya Township in Ayeyarwady Region.
The school had been built on a former cemetery and the spirits of the dead were believed to be haunting the area.
Shwe Yin Kyaw sect member U Khin Than, who performed the exorcism, said the situation was more complicated than he had expected.
"The girls had been disturbed by black magic that had been very well prepared," he told Frontier.
Yangon exorcist U Zaw Min said genuine practitioners have no need to physically mistreat those believed to be possessed.
"Real exorcists never beat people, they only use their power to drive away evil," he said.
Dr Aung Myat Kyaw Sein, Professor of Psychology at Mawlamyine University, said some people who claim to be exorcists were suffering from mental illness.
"They sometimes hear voices that tell them to do things and they think they have the power to heal," he said.
Asked why parents would allow their children to be fatally beaten, he said it was because some people were ready to believe those in whom they placed their trust.
The deaths of the children has prompted Yangon Region MP Dr Kyaw Zin Oo (National League for Democracy, Twante) to plan a campaign aimed at stopping charlatan exorcists from taking advantage of villagers.
"We also plan to do public lectures to educate the villagers," he said.