Massive shortfalls in government services, blocks on NGOs and travel restrictions for residents continue to starve communities in northern Rakhine State of access to healthcare and flout the recommendations of the Kofi Annan commission.
Words & photos DR NAY LIN TUN | FRONTIER
IN MARCH this year, a young woman carrying twins went into labour in a village nine kilometres from the government hospital in the town of Maungdaw in northern Rakhine State. After two days in labour under the care of an untrained traditional midwife, her condition had sharply deteriorated and her family took her to the hospital, a 40-minute drive away. It was too late to save the twins, who were delivered dead, but the mother survived and was able to return home after a few days in hospital.
The mother's ordeal is just one example of the suffering and unnecessary death caused by inadequate healthcare in northern Rakhine. After the crisis of 2017, the situation become critical, but it has worsened further in northern as well as central Rakhine since fighting escalated this year between the Tatmadaw and the Arakan Army.
I have worked in public healthcare in northern Rakhine since 2017 and have seen the deterioration firsthand. Much more needs to be done, especially in primary healthcare, reproductive health services, immunisation and emergency support, for those in need.
United Nations figures show that more than 720,000 Rohingya Muslims fled to Bangladesh during the military "clearance operation" that followed attacks by the militant Arakan Rohingya Salvation Army on security posts in northern Rakhine in August 2017. About one-third of the Rohingya population, or about 300,000 people, remained in northern Rakhine after the exodus, and along with other residents they have since been waiting for a significant improvement in access to healthcare.
Most domestic and international NGOs and UN agencies are limited to offering a small number of health services in urban areas of Maungdaw and Buthidaung townships in northern Rakhine, with access to rural areas largely prevented by an onerous regime of travel authorisations. Although the International Committee of the Red Cross and the UN World Food Programme have been granted permission to provide basic humanitarian relief, such as food, shelter and clothing, in rural areas, many communities are not receiving the life-saving support they need.
Local government officials in northern Rakhine have claimed that healthcare needs in rural areas are being adequately met by mobile clinics operated by the Ministry of Health and Sports and the Myanmar Red Cross, with the support of the ICRC. However, the ministry's mobile clinics are often inadequately staffed and have limited supplies of medicine. At least one international NGO has recently been allowed to run mobile clinics in a small number of rural locations, but a life-threatening gap remains.
The time and work constraints on the mobile clinics mean that most can visit villages only about once every four to six months, which is inadequate to meet the needs of residents. The clinics are also limited to day visits, which means they sometimes have only three hours for consultations in remote villages before having to return to their bases.
The health system is poor throughout Myanmar. Low public spending imposes constraints on what can be provided, and the need assist the victims of frequent natural disasters and civil conflict means there is often not enough left over to cover rural immunisation campaigns and basic services. However, government decisions that block international humanitarian and development organisations from providing support to communities in need are exacerbating and prolonging their suffering.
The lack of equal access to healthcare in northern Rakhine is occurring despite the recommendations of the government-appointed Advisory Commission on Rakhine State headed by the late former UN secretary-general Mr Kofi Annan. The 88 recommendations in the final report, released in August 2017, included nine on healthcare and four on humanitarian access.
Recommendation 38, on health, says the Union and Rakhine governments "should ensure – and publicly state – that all communities have equal access to health treatment, irrespective of religion, ethnicity, race, gender, or citizenship status". The same recommendation also called on the authorities "to remove administrative obstacles that impede access to healthcare".
Recommendation 27, on access, said the Myanmar government "should ensure full and unimpeded humanitarian access – for both national and international staff – at all times and to all communities in Rakhine State".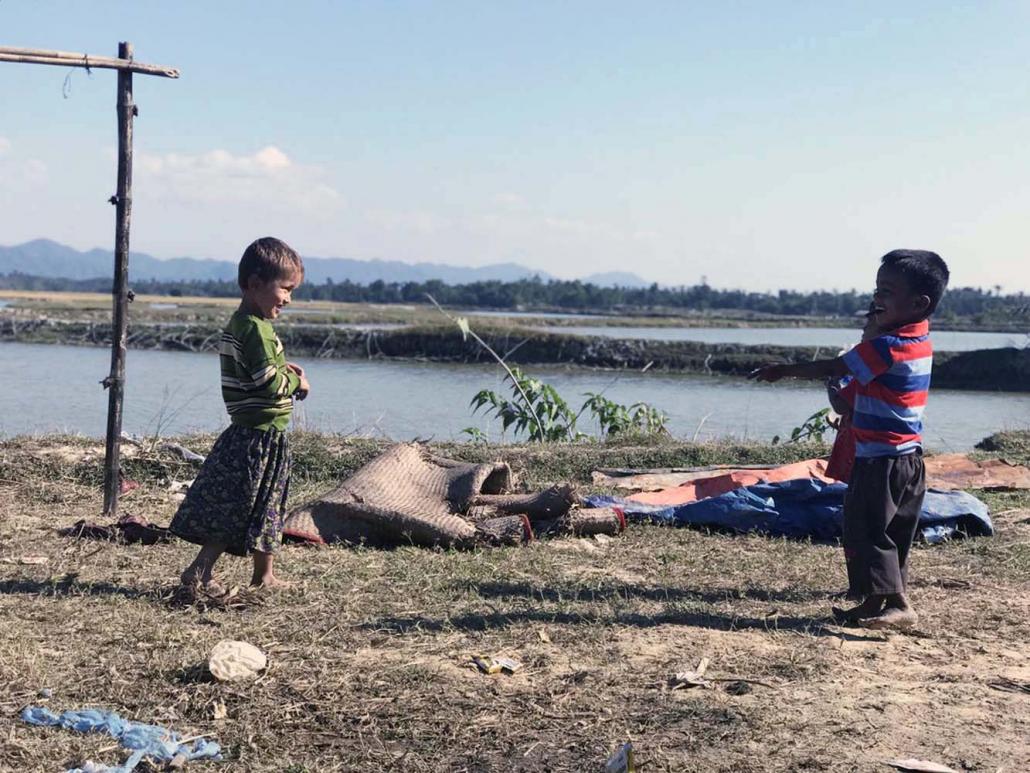 Barriers
State Counsellor Daw Aung San Suu Kyi said in a speech given in Singapore on August 21, 2018 that 81 of the 88 recommendations in the Annan report had been implemented, but since its release access to healthcare and humanitarian access in northern Rakhine remains meagre, especially for Rohingya, who lack freedom of movement.
The violence that began in August 2017 resulted in the closure of clinics run by international NGOs that provided free services in many rural areas, which the present mobile clinics have been unable to replicate.
Cost is one of the biggest barriers to healthcare in northern Rakhine, where most residents are poor. Anyone admitted to hospital, regardless of whether they are ethnic Rakhine or Rohingya, has to pay for every service, putting the cost of healthcare beyond the reach of most residents. For example, an emergency birth can cost up to K200,000, and a normal delivery is about K50,000.
The Rohingya face other, more formidable financial barriers to care and one is the cost of blood transfusions. There is no blood bank and the donation networks and black markets for blood discriminate on ethnic lines. Rakhine social organisations provide free blood donations to Rakhine patients, and to them alone, but there are no comparable social organisations in the Rohingya community. Rohingya patients have to buy blood from other Rohingya willing to provide it, often through shadowy brokers who lurk at hospitals.
In Buthidaung Township, where there are only about 10 regular Rohingya blood donors, patients have to pay between K100,000 and K150,000 for one blood unit of 450 millilitres. Severe cases, such as emergency surgery, often require more than one unit. This system comes with added health risks, because regular donors are rarely screened after their initial donations for infections such as HIV or hepatitis B or C. A specialist at Maungdaw Hospital told me that there are many hepatitis C patients in northern Rakhine, where the sources of infection are diverse. They include the lack of screening, the risk of infection in communities' daily habits, such a sharing tooth brushes and re-using razors, and inadequate hygiene awareness among traditional midwives or quacks.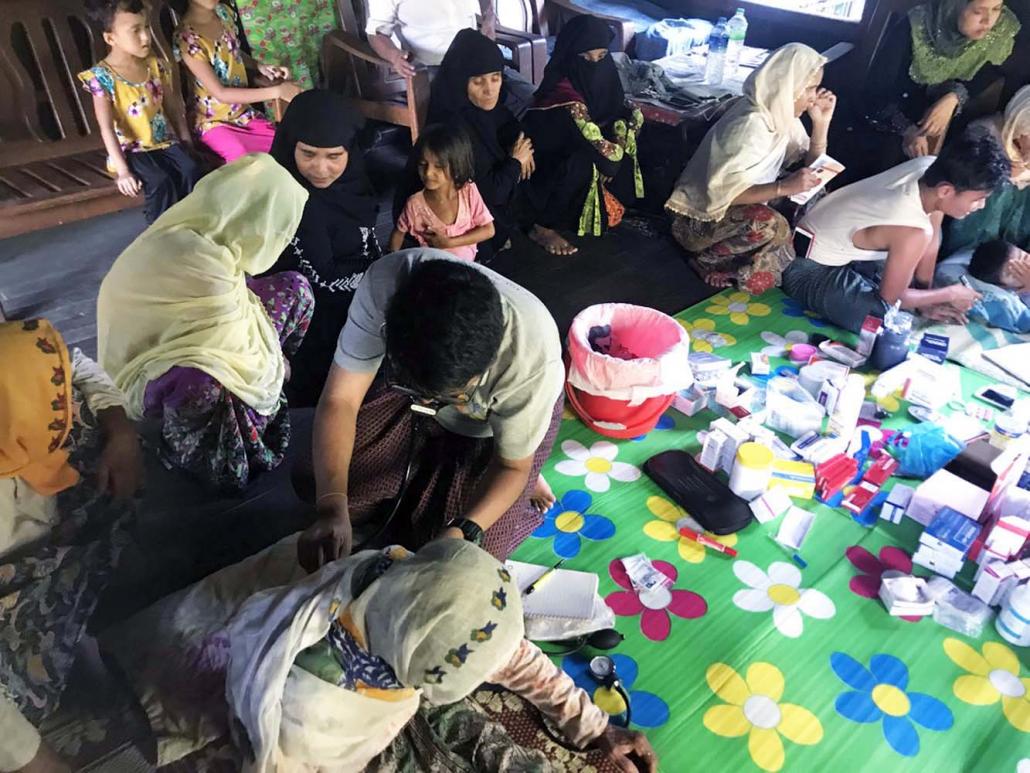 Road blocks and quacks
Movement restrictions on Rohingya mean they must rely heavily on Maungdaw Hospital, which has district hospital status following the appointment of a number of specialists, including a physician, obstetrician and gynaecologist, paediatrician, and anaesthetist, who are mainly new graduates. Rohingya patients at Buthidaung Hospital are often referred to Maungdaw Hospital and on the journey need to pay informal fees at police checkpoints.
Patients requiring advanced treatment need to be referred to the hospital in the state capital, Sittwe. However, such transfers are not possible for Rohingya in Buthidaung and Maungdaw, no matter how serious their condition, because they are barred from passing through the checkpoints on the way to Sittwe. Before 2017, Rohingya patients often sought treatment at Cox's Bazar, but crossing into Bangladesh has since become virtually impossible because of heightened security on the border. The most serious cases often die in Maungdaw Hospital because they cannot get the treatment they need and cannot be transferred to Sittwe.
The risk of rabies infections in northern Rakhine is exacerbated by a limited supply of vaccinations at Buthidaung and Maungdaw hospitals. Dog bite victims often have to seek treatment at private clinics and be prepared to pay between K18,000 and K20,000 for each of the five post-exposure injections. Serious dog bites also require an immediate injection of immunoglobulin, which can cost more than K100,000. Patients generally cannot afford these injections. Moreover, the Livestock, Breeding and Veterinary Department is not known to have vaccinated stray dogs against rabies in northern Rakhine.
With proper treatment inaccessible or too expensive, Rohingya villagers often fall back on traditional healers who are effectively quacks and lack knowledge of modern medicine. This is especially the case in the many areas where health centres and station hospitals have not operated since August 2017, but the few rural health centres that are still running are short on staff and supplies, meaning the quacks still dominate. Government medics, who are largely Rakhine or Bamar Buddhists, are reluctant to work in in Rohingya areas, and the only Rohingya staff in government health facilities tend to be cleaners or watchmen.
Maternal and neonatal deaths and stillbirths occur regularly in northern Rakhine because of poor antenatal and postnatal care. The high cost of hospitalisation and difficulties arranging transport mean that most women give birth at home and rely on traditional midwives, usually women aged over 50 who do not know how to use clean delivery kits or about safe delivery practices.
Immunisation campaigns conducted by the health ministry in northern Rakhine were disrupted by the violence in 2017, and efforts to continue them have been complicated by the breakdown of any remaining trust between Rohingya communities and representatives of the government. Some Rohingya believe that their children are being deliberately poisoned by the injections, partly because of their observation of the side effects. Some government health staff complain that when they visit villages on immunisation campaigns, Rohingya refuse to leave their houses.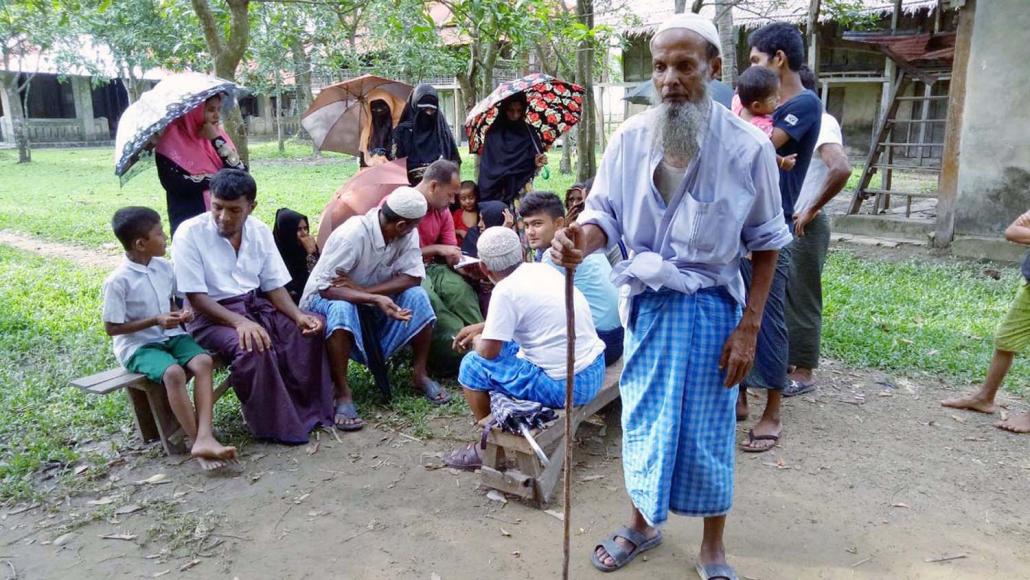 Encouraging return
There are many underprivileged and voiceless communities in northern Rakhine. They have an urgent need for improved healthcare, as well as education and livelihoods.
Immediate priorities should include: extending and improving primary healthcare services for all communities; establishing control procedures and programmes for communicable diseases such as hepatitis C and non-communicable diseases such as diabetes and hypertension; helping community healthcare workers to improve their skills and ensuring the effective referral of all emergency cases in villages; ensuring the provision of effective reproductive healthcare services, including antenatal and postnatal care, and family planning programmes; and completing immunisation coverage in the region, including in areas affected by conflict.
To achieve these ends, the government needs to promote the role of civil society groups that provide crucial support to people in need in the area. It also needs to collaborate more with international NGOs and UN agencies. Access to healthcare is a basic human right and efforts must be taken to remove all barriers, especially those limiting movement.
Meanwhile, international agencies and the governments that back them should strive to negotiate full access in a way that allows these agencies to fulfil their humanitarian mandate while not compromising on the basic rights of vulnerable people.
Myanmar and Bangladesh have agreed on the repatriation of refugees and reception camps have been built in northern Rakhine to accommodate returnees. None have so far returned through this channel. Many refugees say they have little confidence that their rights would be respected by the Myanmar government, and so are reluctant to return.
Providing adequate healthcare to all residents in northern Rakhine, regardless of ethnicity and religion, would be one way of encouraging the return of refugees to Myanmar. It would also demonstrate that the government is serious about implementing the recommendations of the Kofi Annan commission.
TOP PHOTO: A mobile clinic treats patients in a northern Rakhine State village.