A sustainable tourism approach was raised by authorities more than a decade ago, and the new government plans to finally put those plans into action – but challenges remain.
By HEIN KO SOE & THOMAS KEAN | FRONTIER
When the Ministry of Hotels and Tourism trumpeted 3 million foreign visitors in 2014, there was one statistic it was less keen to publicise.
Just 3.5 percent, or 164,000, travelled to one of Myanmar's 21 officially designated ecotourism sites. The majority visited the same one: Inle Lake.
With the exception of Kyaiktiyo in Mon State, the other areas – ranging from Mount Popa near Bagan to Lampi Island in the Myeik Archipelago – received almost no foreign visitors, highlighting the government's failure to promote and develop ecotourism since the majority of these sites were designated more than a decade ago.
By most accounts, Myanmar barely has any ecotourism. The International Ecotourism Society defines this subset of the tourism trade as responsible travel to natural areas that conserve the environment and improve the well-being of local people. It also lists a number of principles, including minimising impact and building environmental awareness.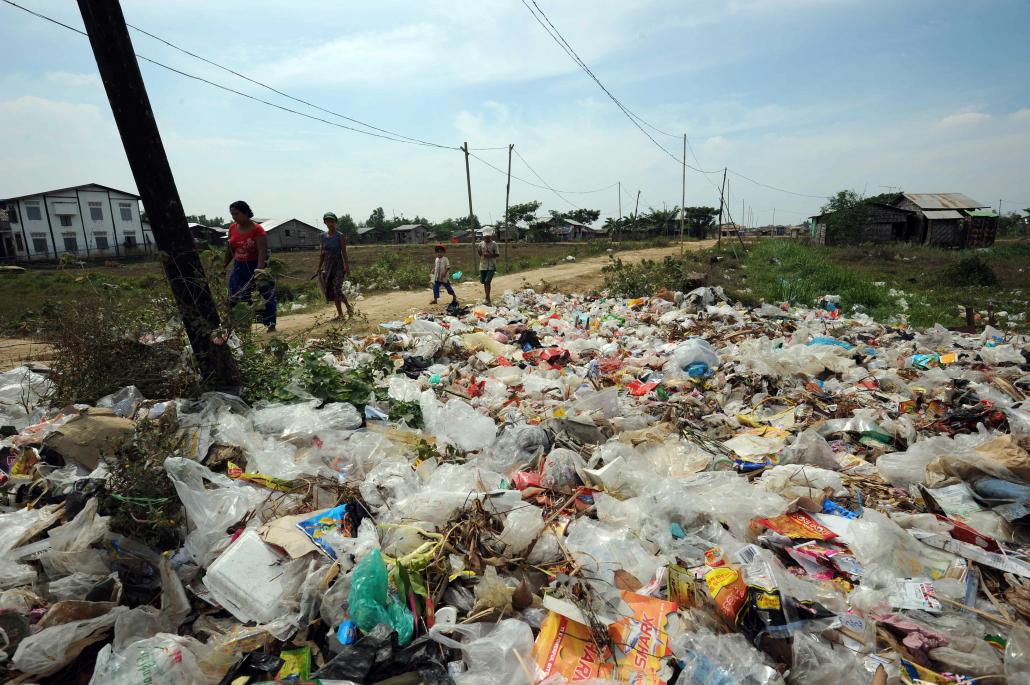 Given the well-publicised environmental problems at the two largest official sites – Inle Lake and Kyaiktiyo – and their strong cultural appeal, most visitors would not be considered ecotourists.
The potential is significant, however, and with the new government's stated focus on community-based tourism, ecotourism sites could finally emerge from the shadows of Myanmar's better-known cultural destinations.
Speaking to Frontier on the sidelines of the Myanmar Hotel and Food Exhibition in Yangon earlier this month, Minister for Hotels and Tourism U Ohn Maung said he was committed to developing a genuine ecotourism sector.
"We will find new sites and … after that we will conduct education and vocational training programs for communities in those areas," he said. "I think it will not be difficult. We should cooperate with each other to improve ecotourism sites, like in other countries."
But other observers say the challenges to developing a successful ecotourism industry are significant. Given the government's lack of resources, it will depend to some extent on NGOs and community-based organisations for help.
The lack of sector development is also a blessing for the government, as it is essentially working with a clean slate.
On a policy level it has a head start, however. The process of developing a genuine ecotourism industry has already been completed, with support from international donors.
The Tourism Master Plan, released in 2013, committed the government to developing an ecotourism management strategy for protected areas to ensure that tourism supports biodiversity conservation, community-based income generation, and strengthens the management of protected areas.
Work got underway in 2014, and last May the government issued its Ecotourism Policy and Management Strategy for Protected Areas, setting out a 10-year plan for ecotourism development to 2025. Developed with assistance from the European Union and Asian Development Bank, it seeks to "use ecotourism as a driving force to strengthen the management of Myanmar's expanding protected area network".
It identifies 10 sites among the 21 to be prioritised for ecotourism development and calls for US$15 million to be spent implementing the policy and strategy by 2020. However, this figure does not include investments in infrastructure to improve access to and around the sites, or implementing individual plans for the 10 priority areas.
The strategy contains six main programs and objectives. These include strengthening institutional arrangements, planning in and around destinations, marketing, and research and monitoring. It also aims to engage with local communities and to invest in infrastructure and responsible business models.
Government officials told Frontier they were committed to implementing the new policy, but conceded activities had not yet begun. They cited a lack of funding as the primary reason.
U Myint Htwe, a spokesperson for the Ministry of Hotels and Tourism, acknowledged that the lack of infrastructure was a problem, but noted that some tourists enjoy travelling rough. As big a challenge as improving access and facilities is making visitors aware of the destinations open to them.
"Difficult transportation is not necessarily a barrier to visiting [ecotourism sites]," he said. "But we will need to do much more promotion, and we'll need support for that."
The push to develop ecotourism has widespread support in the tourism industry. As the numbers of both foreign and domestic tourists have swelled in recent years, established destinations—particularly Bagan, Inle and Kyaiktiyo—have struggled to cope with the influx. Developing new destinations will relieve some of the strain on these destinations, while also giving foreign visitors more incentive to return to Myanmar once they have visited the main sites. Ecotourism could also open up new markets, by attracting foreign guests who would not otherwise have considered visiting the country.
U Thet Lwin Toe, chairman of the Union of Myanmar Travel Association, said sustainable ecotourism development could potentially draw in significant numbers of foreign tourists.
But the government will need to commit significant financial resources if it is serious about developing existing sites.
"The government needs to ensure there is access, accommodation and good administration at these sites," he said. "But they need to be developed properly, in a way that maintains their natural attractiveness."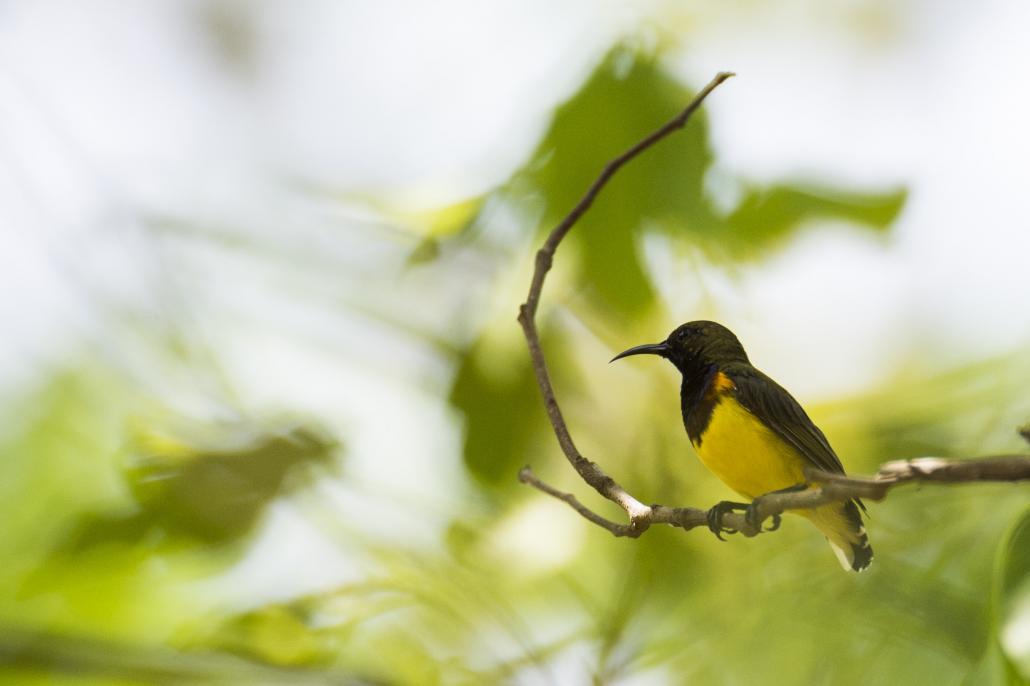 Ecotourism can also have significant economic impacts, particularly among communities close to popular sites. The new ecotourism policy estimates 3 million people live in townships that are home to the 10 priority sites. The majority of the sites are located in impoverished, remote regions of the country, like northern Kachin State and the Myeik Archipelago.
Environmental activist Daw Devi Thant Sin said she welcomed an expansion of ecotourism, as it could serve to both protect environmentally sensitive areas from inappropriate development and provide communities with more income. But success would depend on good management and a solid legal framework, neither of which exist.
"I have heard that the new government will support community-based ecotourism. That's good for our citizens, but we need laws and orders to manage it and protect the environment. These shouldn't be elastic – they need to be properly enforced," she said.
The new ecotourism push does have its critics. Ms Andrea Valentin, director of Tourism Transparency, an NGO that advocates for responsible and accountable tourism, said that while the recently introduced policy was a step in the right direction, it also has its shortcomings.
Chief among these is a lack of definition of what ecotourism actually means in Myanmar. But the policy also ignores the issue of land, and land confiscations, and was created without "meaningful stakeholder consultations with the affected communities on the ground," Valentin said.
"[Another] problem was that it was never implemented, and it wasn't widely distributed either," she said.
But Mr Paul Rogers, a technical adviser brought in by the International Center for Integrated Mountain Development, a think-tank in Kathmandu, to assist on drafting the plan, rejected the criticisms. He said more than 600 representatives had contributed to the document, including government agencies, industry bodies, civil society groups and community leaders.
"The policy and strategy clearly advocate the engagement of communities in and around protected areas in the design of protected area management plans and ecotourism plans for those areas," he said, adding that "enthusiasm and interest were very high", particularly at the workshops for community representatives and government officials.
Management plans are being drafted for some of the priority sites contained in the report, he said, while a separate elephant action plan is also being developed.
Rogers said there would be challenges implementing the policy and management plans, including access to protected areas, limited financial and human resources, coordination and implementation of regulations for protected areas.
Published with the ecotourism policy last year was a status report on the 21 designated sites, plus one protected area of the Ayeyarwady River that is home to much of Myanmar's Irrawaddy dolphin population.
It paints a largely grim picture, with many ecotourism sites subject to either poorly planned tourism development, insensitive infrastructure construction, wildlife poaching, mining or logging, either for subsistence or commercial purposes. Lack of resources to enforce regulations is a huge problem: While all sites are officially protected, few have their full complement of wildlife officers–and one has no officers at all.
Mr Marcus Allender, business development director at Pegu Travels, which offers tours to Indawgyi Lake in Kachin State and Natmataung in Chin State, said the government needs to enact measures to protect ecotourism sites and ensure they are enforced.
"The proper enforcement of bans on logging, illegal hunting, insensitive infrastructure building and other environmentally damaging practices in designated national parks is a crucial first step," he told Frontier.
"If visitors go to an 'ecotourism' site and find that it has in fact been ravaged by human activity, then clearly their enjoyment and likelihood to recommend it to others will be reduced. Beyond that, the government's job is to sensibly balance the sometimes competing wishes of the commercial and environmental protection lobbies."
Top photo: The Golden Rock Pagoda in Kyaiktiyo, Mon State, is one of the ecotourism priority sites set by the government. (AFP)