By FRONTIER
YANGON — Frontier established its place as one of the leading publications in the region after it won awards and commendations in four categories at Asia's premier media awards on Wednesday.
Frontier was shortlisted in five categories at the 2018 Society of Publishers in Asia Awards for Editorial Excellence gala dinner in Hong Kong on June 13.
Editor-in-chief Thomas Kean and reporters Hein Ko Soe and Kyaw Phone Kyaw won the award for Excellence in Business Reporting for the article "Funny money" which documented issues in Myanmar's burgeoning mobile money sector.
In its judge's comments, SOPA said the article was a "thorough, hard-hitting" report that "documents exactly how a large and influential company was flouting consumer protection rules — and forced the regulators to take action".
Hein Ko Soe said: "This is my first time receiving an international award and now we have shown our united strength. I am really proud for Frontier and my colleagues."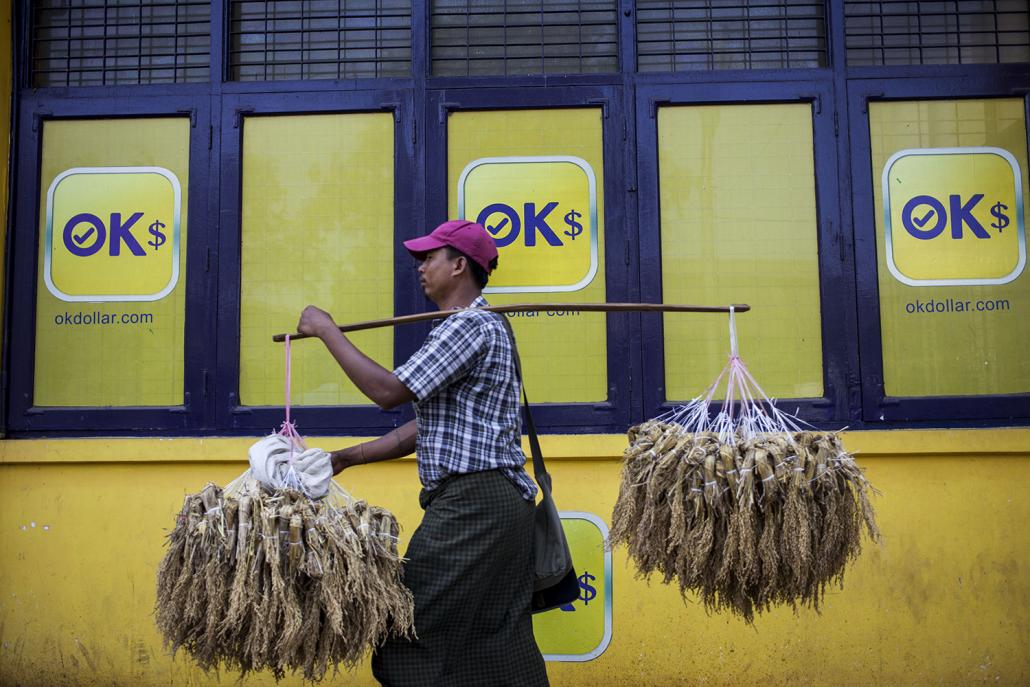 In the Excellence in Reporting on the Environment category, reporter Su Myat Mon won an honourable mention for "An army, a mountain and the ADB".
SOPA's judges said they chose the story because it "highlights the ongoing pervasive influence of the army and its commanders' abilities to profit from the country's opening up at the expense of local people and the environment".
Reporter Thomas Manch won an honourable mention for Excellence in Human Rights Reporting, for "We eat the same rice", which judges said provided an insightful look into longstanding anti-Muslim discrimination in Myanmar. "The entry shows the strength of local media in explaining the history and nuance of ethnic conflict that are often missed in mainstream media coverage," they said.
Digital editor Sean Gleeson received an honourable mention in the Excellence in Feature Writing category for "The muzzling of the Myanmar Times" which judges praised as a "well-written, reported and detailed account" of the newspaper's rise and fall.
Publisher Sonny Swe said he was delighted by the recognition Frontier had received less than three years after the publication was founded.
"For a young publication like Frontier, to receive four awards is a fantastic achievement," he said. "It's a dream come true. Every single member of our team has played an important role to make it possible. All the hard work has paid off."
Kean said: "These awards reflect the high standards that we set for ourselves at Frontier and I'm so proud of the whole team. I think it's also recognition of how important it is to have independent media that doesn't shy away from truth and justice."
Frontier was also a finalist in the Excellence in Explanatory Reporting category for the following articles on the crisis in Rakhine State: "Escaping a mob in Maungdaw" by senior reporter Mratt Kyaw Thu, "Into the north" by Nay Pyi Taw correspondent Nyan Hlaing Lynn and "The destruction of Tula Toli" by chief-of-staff Oliver Slow and head of photography Steve Tickner.
Chief executive Sylvia Saw McKaige said creating a platform for young and aspiring journalists is the key focus of Frontier's efforts.
"We believe strongly that mentoring those that seek to be an independent voice reporting on important topics is a worthy aspiration. It is our commitment as an organization to do all we can to help the next generation of courageous journalists."
The SOPA Awards for editorial excellence were established in 1999 and are considered the most prestigious in the Asia-Pacific region. The entries were assessed by a judging panel of media professionals, along with academics from a number of Asia's leading journalism schools.