Frontier's first five years have been a baptism of fire amid seismic change in the media industry and a febrile political scene, but we've beat the odds and come out stronger.
Five years is a long time in the media business – especially in Myanmar. In 2015, print advertising revenues were still growing here. Few people were reading news on their phones; instead, they had the pick of around 10 private daily papers and countless weekly journals.
Today, there is almost no print advertising market left. Quality journalism competes on social media against clickbait. The economic impact of COVID-19 has finished off several media organisations that were already struggling to survive.
But it's not just the business climate that has changed. Journalists today face a range of threats ­– some new, some familiar – including the spread of dis- and misinformation on Facebook to the government's use of laws to silence criticism and reporting on topics deemed sensitive. Public perceptions of journalists and the media have nosedived. The optimism among journalists themselves at the arrival of a National League for Democracy government in 2016 has dissipated.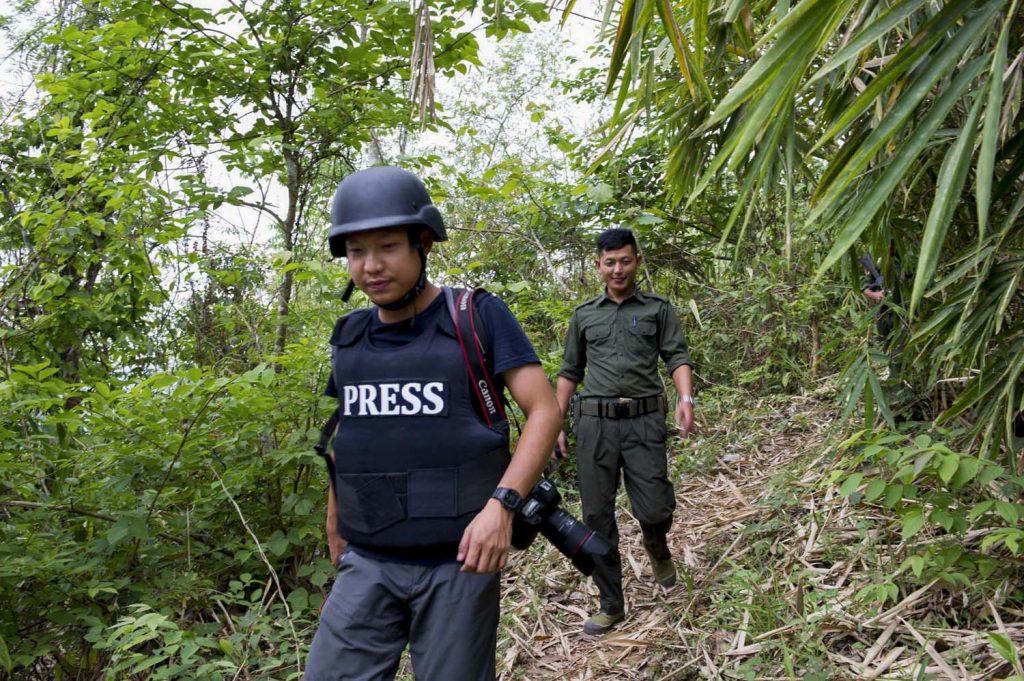 For Frontier Myanmar, too, the past five years have been a rollercoaster. We've tried to both carve out a place in journalism and build a sustainable business in a rapidly changing landscape. We've attracted praise for our reporting, but also threats from a variety of sources. We've won international awards but we've also made mistakes, which we've taken responsibility for and tried to learn from. We've had to take difficult decisions to keep Frontier running.
The constant through this period of rapid change has been our commitment to quality journalism that competes with the best in the region.
The greatest test to this commitment was during and after the tragic events in Rakhine State in 2017, which was perhaps the pivotal moment in the Frontier story. We came under pressure to reproduce the government's narrative, which was widely accepted in Myanmar.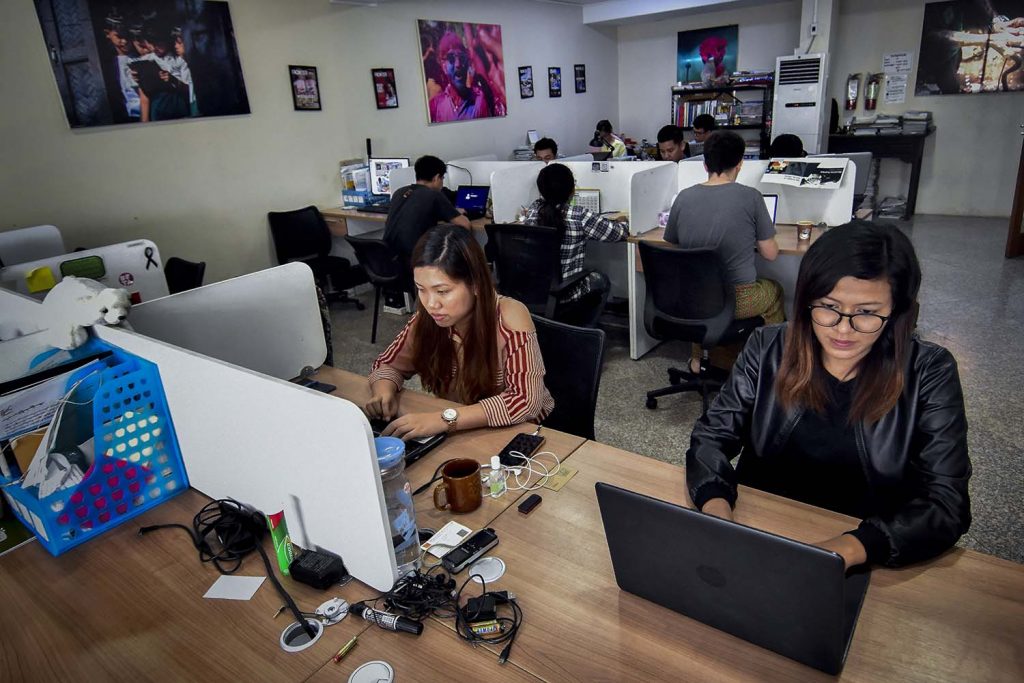 We resisted this pressure and sought to cover all sides of the story ­­as much as possible – not just the press conferences in Nay Pyi Taw, but events on the ground in Rakhine and southern Bangladesh, which often told a different story. We used our editorial voice to urge humanity and tolerance at a time of heightened tension. It made us quite a few enemies, but was a line in the sand for what we stood for: honesty, integrity and fairness.
These are values that have served us well over the years, as we've covered everything from the illicit economy and Myanmar's ethnic conflicts, to the impact of COVID-19.
It's no secret that quality journalism costs money, though. We began life as a print magazine, with our digital presence more of an afterthought, which meant that initially we sought to rely on advertising revenues.
"Back then I didn't know much about digital, so my aim was always a print magazine," says Frontier's co-founder U Sonny Swe. "Also, there wasn't a good, in-depth magazine on Myanmar. A lot of people were doing daily newspapers and I thought there was room for a long-form magazine."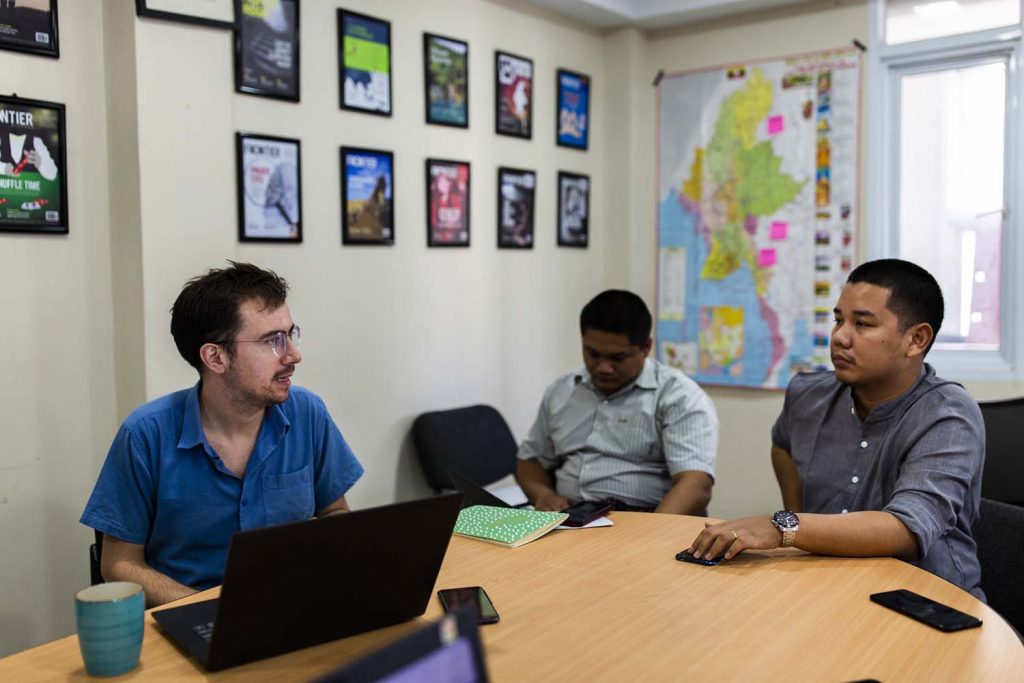 Through 2017, it became increasingly clear that print advertising revenue was in terminal decline, and in the shifting political climate few advertisers had an appetite for sharing space with hard-hitting journalism. Instead, they wanted help organising press conferences, holding events and rebranding, so Sonny Swe responded to this demand by setting up Black Knight Agency, through Frontier's parent company, Black Knight Media.
Run separately to the newsroom to ensure editorial independence, the agency has helped to increase company revenues and subsidise some editorial activities.
But on its own, this new revenue stream wasn't going to be enough, so we looked at a range of other options to balance the books ­– everything from new investment and grants to generating revenue from readers by adding a paywall to our website, or launching a membership programme.
—

"The strength of Frontier is in its diversity, which spans Myanmar society and the world. We're united by a mission to deliver quality, independent journalism."

Sonny Swe, CEO

—
In the end, we settled on a mixed model – seeking grant funding to help us build a more sustainable business model. We applied last year for a grant from the Google News Initiative to support the development of a membership programme, and International Media Support also came on board to help with staffing costs for the membership team. Separately, global philanthropic organisation Luminate provided a grant to expand Black Knight Agency.
After six months of development, including several months of testing our two premium daily newsletters, the membership programme was ready for launch. We went live in January, and the response has been amazing: we've already signed up hundreds of members from around the world, including dozens of small and large institutions. We believe we are now on the way to financial sustainability.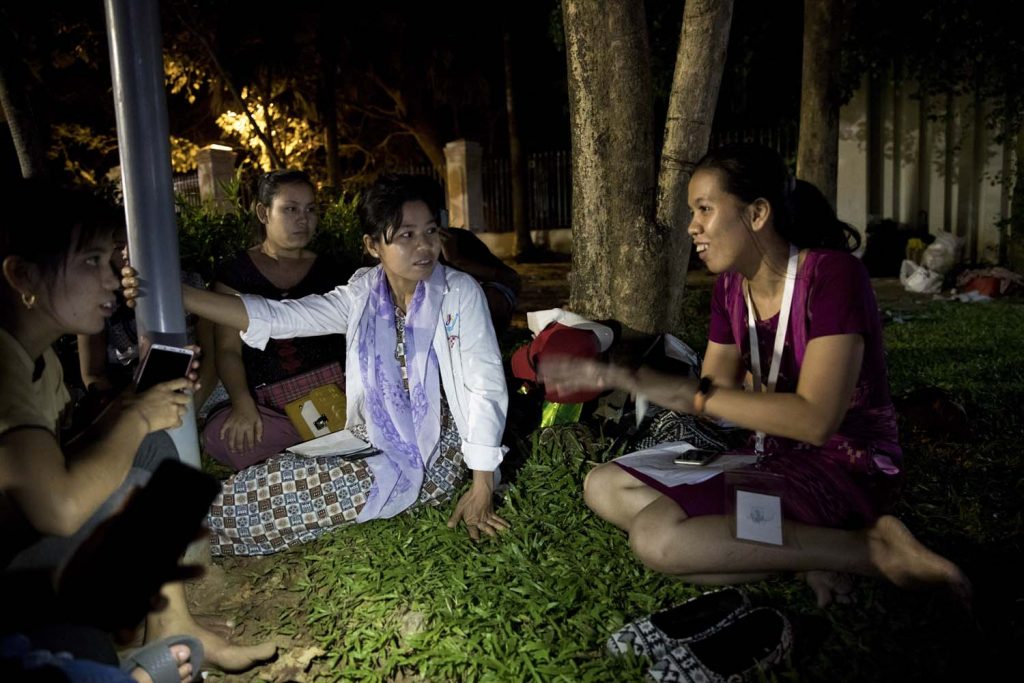 That would be a massive achievement, and one built on the hard work of many people – not just the members of our growing team.
Frontier is not only a home for quality journalism, but also a training ground for a new generation of Myanmar journalists, editors and photographers. Over the years we've bid farewell to many people, who you can now find working at international wire agencies, foreign and local broadcasters, high-profile NGOs and respected national news outlets. Some have started their own businesses, while others have pursued further studies.
Each of them remains an important part of the Frontier story – a story that has only just passed its opening act.