Dealing with deadly exploding warehouses, understaffing and sub-standard equipment is all in the line of duty for members of the Myanmar Fire Services Department, who need to ready for action around the clock.
By HEIN KO SOE | FRONTIER
EARLY ON the morning of December 29, 2011, a fire engulfing a warehouse at the Setsan dockyards triggered a massive explosion that left 17 people dead and injured about 80.
It was a black day for the Myanmar Fire Services Department: five of the dead and 31 of the injured were fire fighters.
The alarm was raised at about 1.40am and the warehouse was burning furiously when the U Kyi Win arrived on the scene with other firemen from the department's Yangon headquarters on Sule Pagoda Road.
A few minutes later the warehouse exploded. Reports at the time said it was being used to store explosives for use by the mining industry. The powerful blast shook buildings and rattled windows rattled throughout inner eastern Yangon and created an inferno that engulfed firefighters, police and onlookers.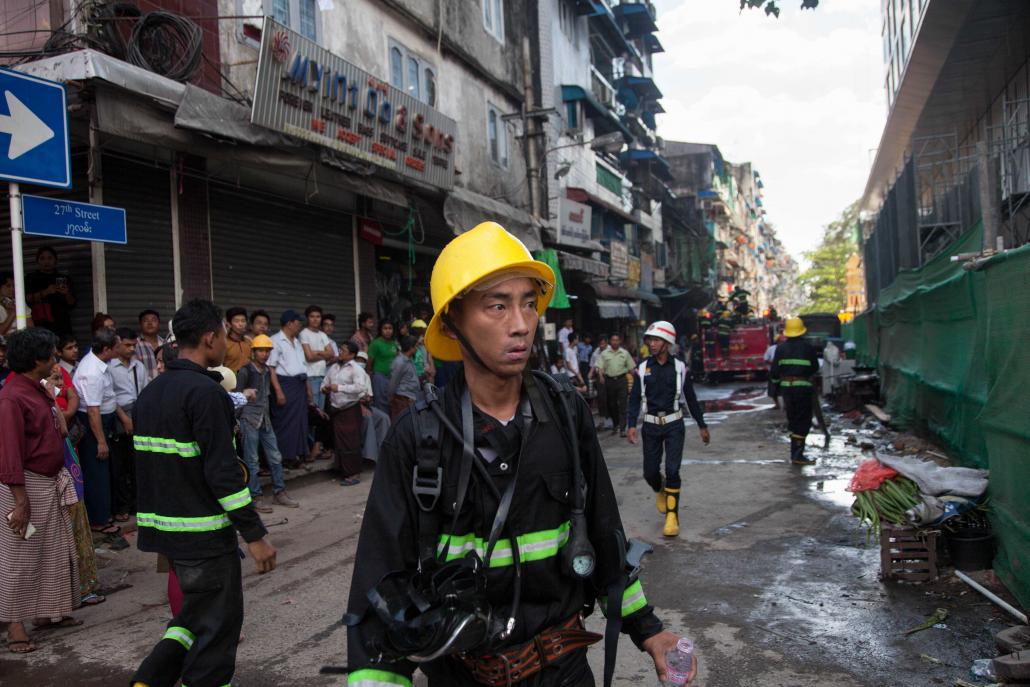 jtms_shwebontharfire05.jpg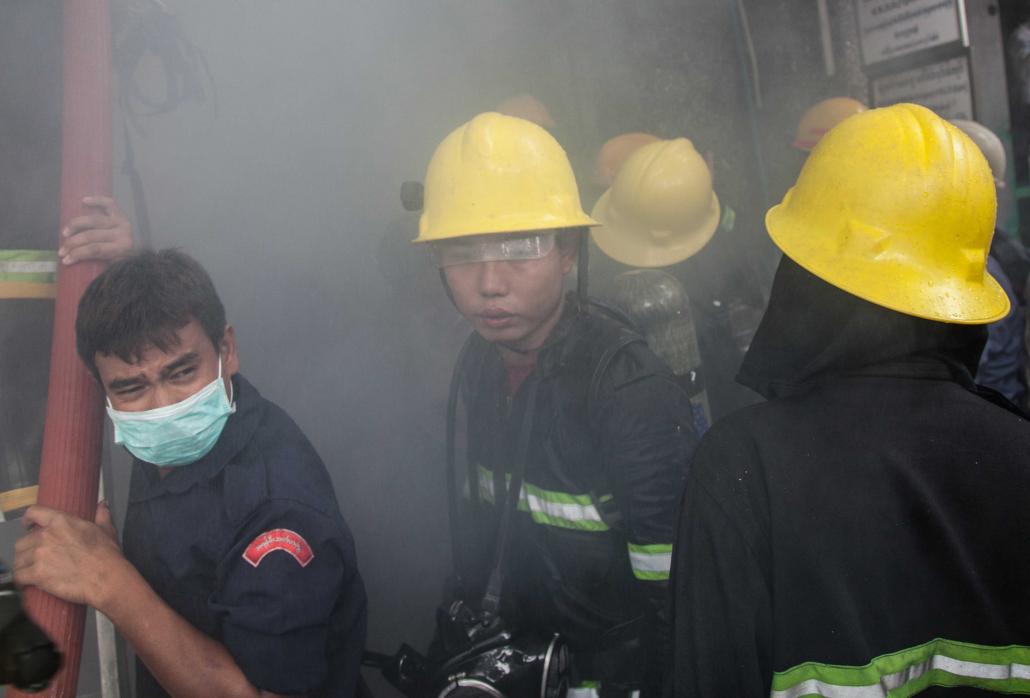 The Mingalar Taung Nyunt incident was the most dangerous and deadly he has experienced during a career as a firefighter that began in 1981. However, it was not his first escape from death or serious injury in the course of duty.
In 1983 he was in a vehicle returning from fighting a blaze that was involved in a collision on a bridge in North Okkalapa Township.
The vehicle was carrying 11 firefighters; four were killed. Kyi Win was lucky to escape with only minor injuries.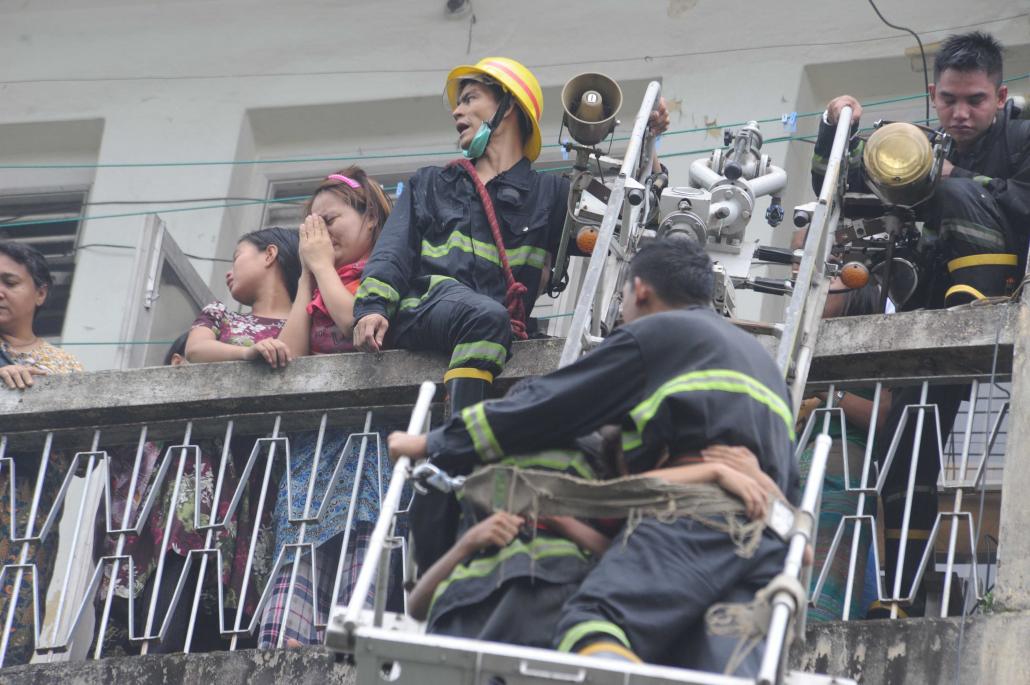 jtms-firefighters03.jpg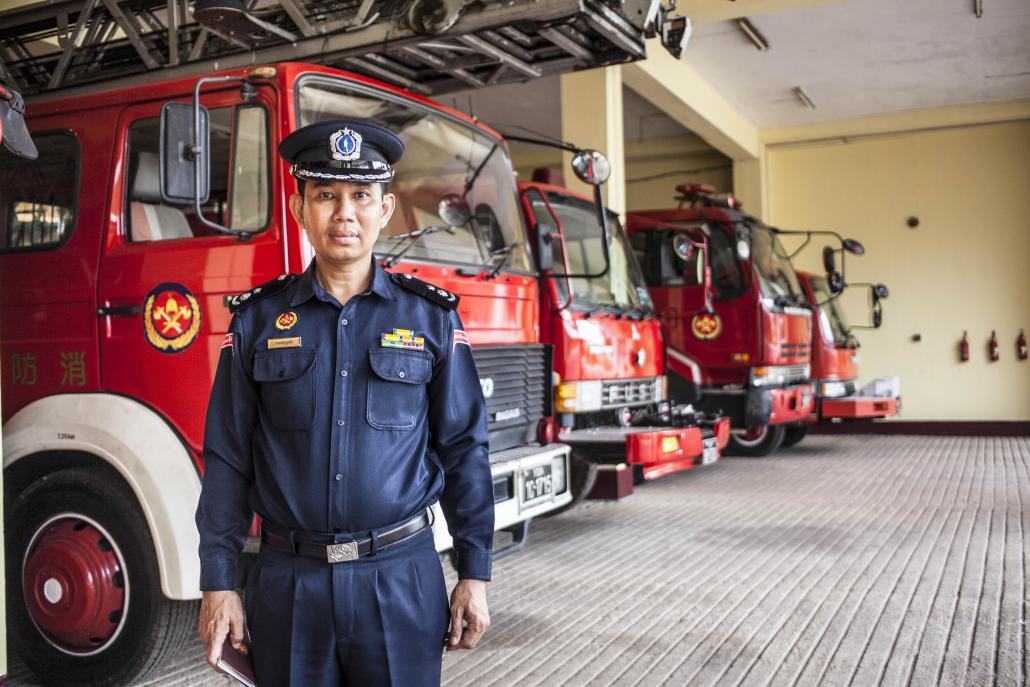 Most are attracted by a sense of adventure. Ko Ye Hein, 26, was a first aid volunteer in his ward in Ahlone Township before training as an auxiliary firefighter. Like other volunteers, he doesn't receive a salary, but receives a uniform from the department.
"Being a firefighter is just my hobby. I'm a kind of adventurous person, so that's why I enjoy it," he said.
As well as training more firefighters, the department is also moving to upgrade its specialised vehicles and equipment.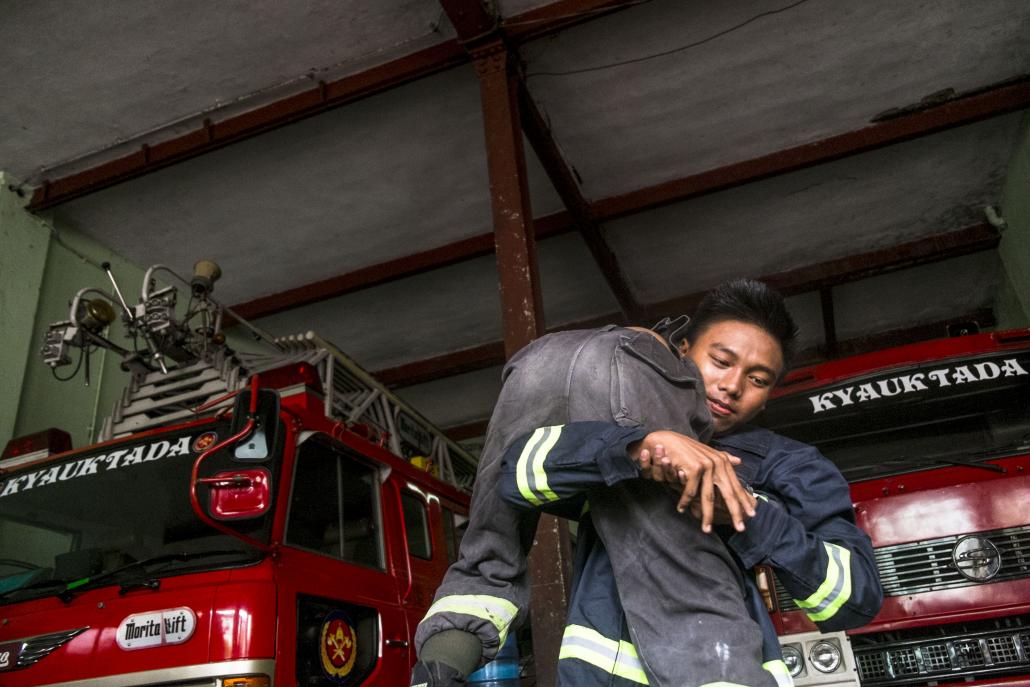 jtms-firefighters-21.jpg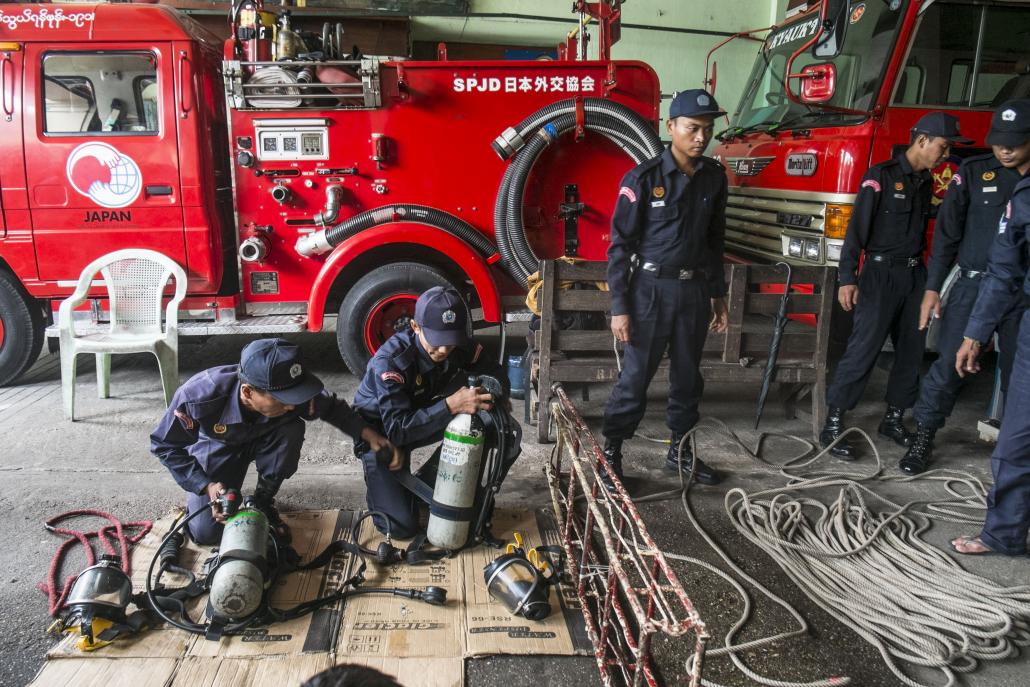 jtms-jcfire-09.jpg