Pa-O children in southern Shan State have to travel far from the highlands they call home if they want a better education.
By WIN ZAR NI AUNG | FRONTIER
THEY WERE like children anywhere on their first day at a new school; there were smiles, apprehension and a few tears.
However, for these children, the comfort of home was far away. They were ethnic Pa-O who had travelled hundreds of kilometres from southern Shan State to live and study at a Yangon monastery where they would receive a better education than in their villages.
Pa-O children who come to Yangon for a better education face many challenges. One of the biggest is learning Burmese.
Nan Nge Yan, 12, from Khanwae village, Pinlaung Township, said she had a difficult time when she first attended school in Yangon two years ago.
"We can't speak Burmese and at first we didn't have textbooks. When the teacher asked questions, we had no idea what the answer was. It took two months for the teacher to realise we didn't have any books," Nge Yan said.
She learned Burmese from other Pa-O children at the Shan Gyi Taw Ya monastery in Yangon's outer eastern Thanlyin Township.
For the past 20 years, the monastery has been helping to give children from minority groups, mainly Pa-O, a better education than they could receive in their villages. They are given a basic education and only return home during the summer holidays.
The parents of most of the children donate up to K100,000 a year for their education, but some from poor families do not have to pay.
The monastery accepted 45 children this year, down from 80 in 2017, when some absconded because of the language barrier.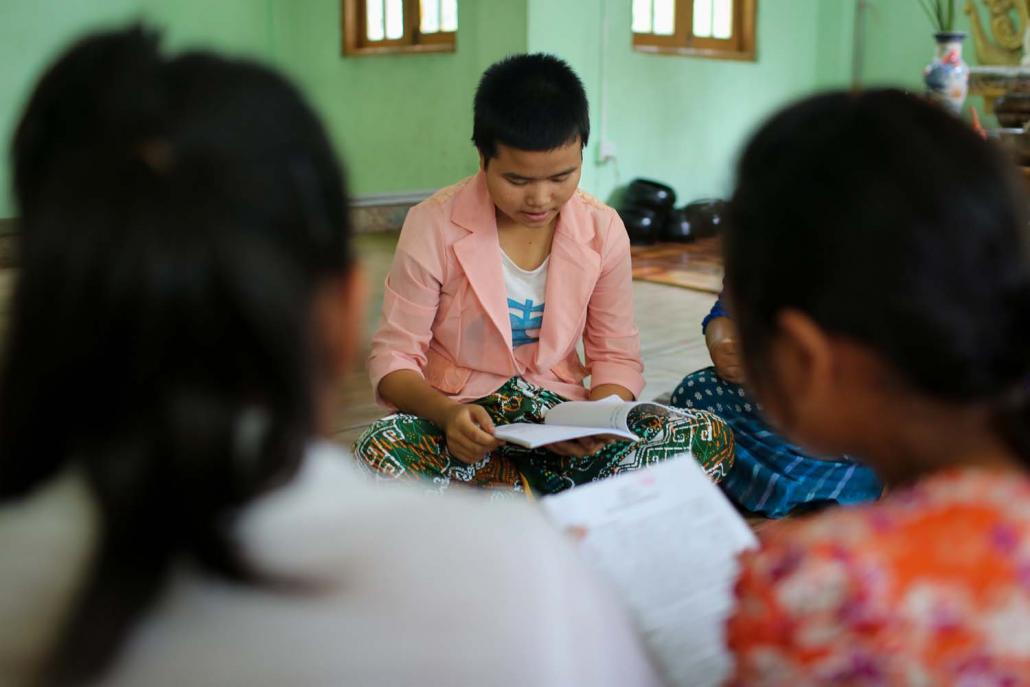 A monk at the monastery, U Thaw Bar Ka, said most of the children want to come to Yangon to learn because the quality of education is higher than at home.
"They want to speak Burmese fluently," he told Frontier, adding that there were big differences between the education system in Yangon and in the children's villages, including teaching methods and the amount of teachers.
"Some of the children cannot recite their three times tables, even though they have reached Grade 4, so their parents sent them here," he said.
Almost 10,000 Pa-O children from southern Shan attend schools throughout Myanmar, mainly in Yangon, Ayeyarwady, Magway and Mandalay regions, and Mon State, according to the Pa-O Literature and Culture Committee. Some attend schools at Taunggyi, the Shan capital, and at Meiktila in Mandalay Region. Most stay at the monasteries where they are educated or attend nearby schools, the committee says.
Data from the 2014 census showed that 71.2 percent of children aged between five and nine attend primary schools, 76.2 percent of those aged from 10 to 13 attend middle school and 51 percent of the 14 to 15 year olds go to high school.
There are about three million Pa-O people in Myanmar and the Pa-O Literature and Culture Committee says only 900,000 have a formal education.
Most residents of southern Shan are farmers, and children usually only finish primary school before dropping out to work on the land.
Nge Yan said she and six other friends were the first from her village who were still in school.
"In my village almost all of the students drop out after attending primary school; they are not interested in being educated," she said.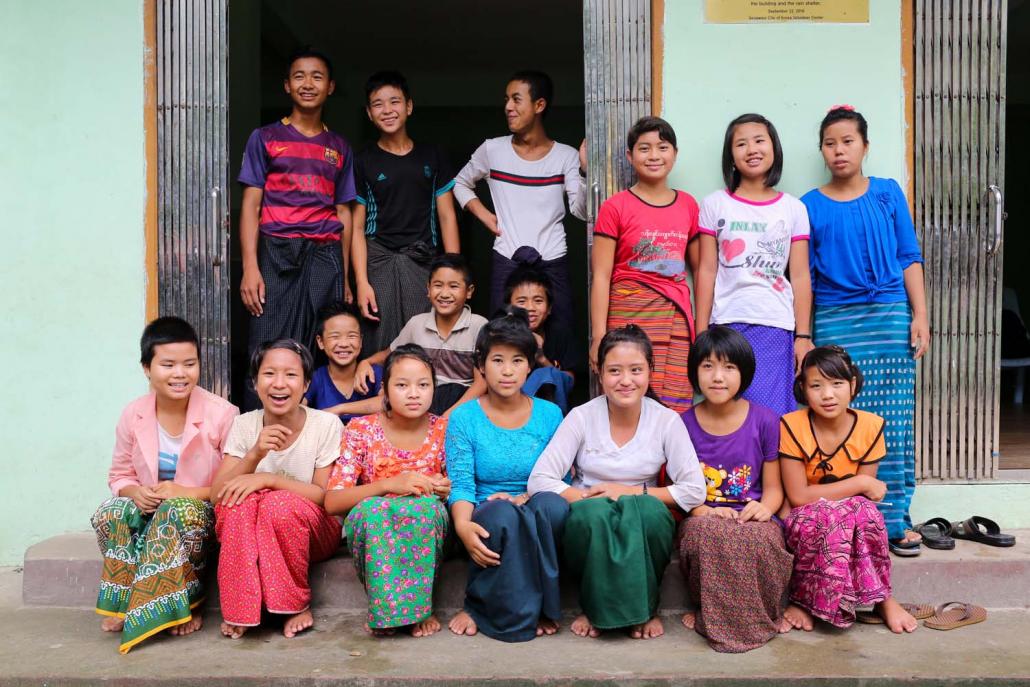 The problems afflicting the education system in some parts of Shan are similar to those in other rural areas: lack of supervision of teachers to ensure they work properly, and children having to walk up to 13 kilometres (eight miles) to school from their homes.
Khun Saw U, 16, a Grade 10 student from Pin Mon village, in Pinlaung Township, said the education he was receiving at the monastery in Thanlyin was much better than what he could expect at home.
"In my village, teachers cannot explain the lessons properly. They just write on the blackboard what we need to remember to pass the exam," Saw U said.
"I was weak in English grammar and faced many difficulties when I first arrived but now I understand the grammar very well. My ambition is to become a merchant seaman and I want to be a good son for my family."
U Nanda Wun Tha, the abbot of Su Taung Pyae Ethnic national Development Charity Shool, also in Thanlyin Township, said many children from ethnic minorities want to become teachers and nurses and return to work in their communities.
The charity school, which opened almost 30 years ago, is home to more than 300 children from ethnic minority areas, particularly from Kachin and Shan states.
He said some parents did not appreciate the value of education and called their children back home to work on the family farm.
"Some of the children work as farmers even after they have graduated," said Nanda Wun Tha. "So the parents want their children to stop getting and education and told them to come back home."
Khun Win Ko, chairman of the Pa-O Literature and Culture Committee, based in southern Shan State, said regional development would help to raise the standard of education in village schools.
"Poverty is the biggest problem in our villages," he said. "We need regional development because it would enable us to send our children to village schools; there should also be a high school here [in southern Shan State] if needed."
TOP PHOTO: Victoria Milko | Frontier