A halt in production at a mine in northern Shan State that was once the world's largest source of lead has created hardship for thousands of residents but an Australian company is looking to bring back the good times.
By KYAW LIN HTOON | FRONTIER
Photos THEINT MON SOE (aka J)
THE WELL-BUILT man digs in the shallow, muddy gravel next to a narrow creek. When his hoe hits something hard, he stops digging and gropes in the water with his hands, plucking out a stone. Each of these is closely examined: ordinary rocks are thrown away, but if they are unusually heavily and sparkle, he puts them in his bag.
This scavenging is a sign of how far the famed Bawdwin mine, in northern Shan State's Namtu Township, has fallen. Chinese workers have been mining for silver at Bawdwin since the 1400s. Abandoned in the 1850s, mining resumed under Mr Herbert Hoover – a future US president – in the early 1900s and before World War II the mine was the world's largest source of lead and one of its main sources of silver and a major supplier of zinc. In the 1920s and 30s, it was said to be the richest mine in the British Empire; earnings in its first 30 years of modern operations would be the equivalent of several billion dollars today.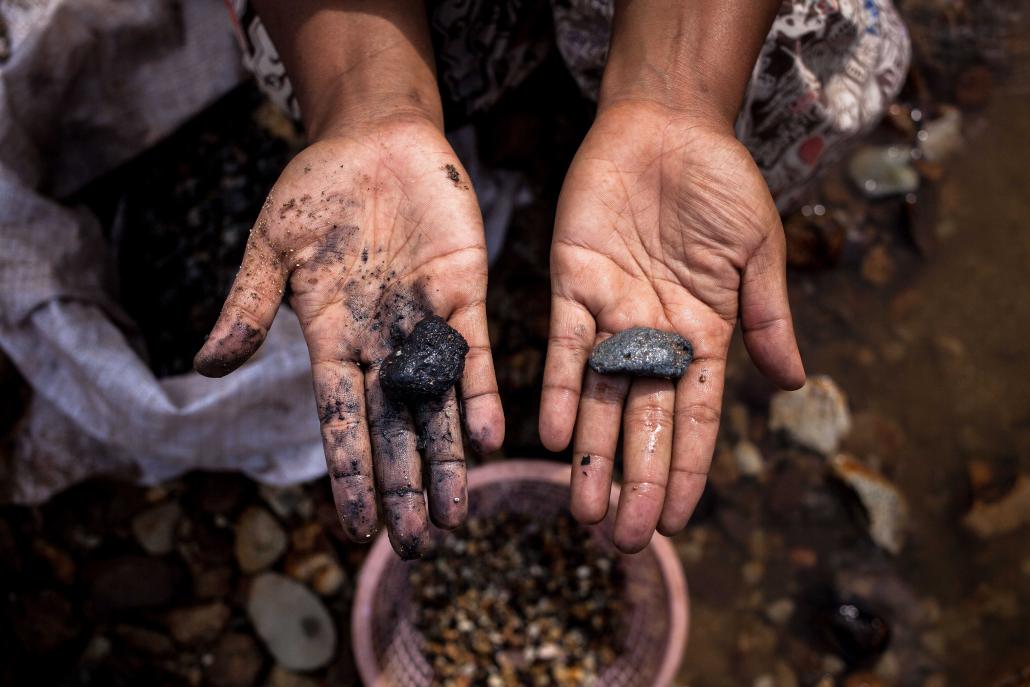 The man hunting for lead near Bawdwin is U Aung Soe, 51. The father of four moved to the area about 30 years ago to work in the mines. He was employed until 2010, when Win Myint Mo Industrial Co Ltd took over operations under a 10-year lead and zinc concentrate production sharing contract with the military government. Shortly after the privatisation agreement was signed on January 5, 2010, Aung Soe was laid off. The mine now sits idle, with both surface and underground ore production halted.
The dramatic change of fortune in the area means that Aung Soe and his family are among thousands of Namtu Township residents struggling to survive. After losing his job at the mine, Aung Soe resorted to selling beans. When that venture failed, he and his eldest son began prospecting illegally in order to support the family. Before Win Myint Mo took over, the area in which Aung Soe lives, known as the Tiger Camp, had more than 1,500 workers. The number has since dropped to about 200.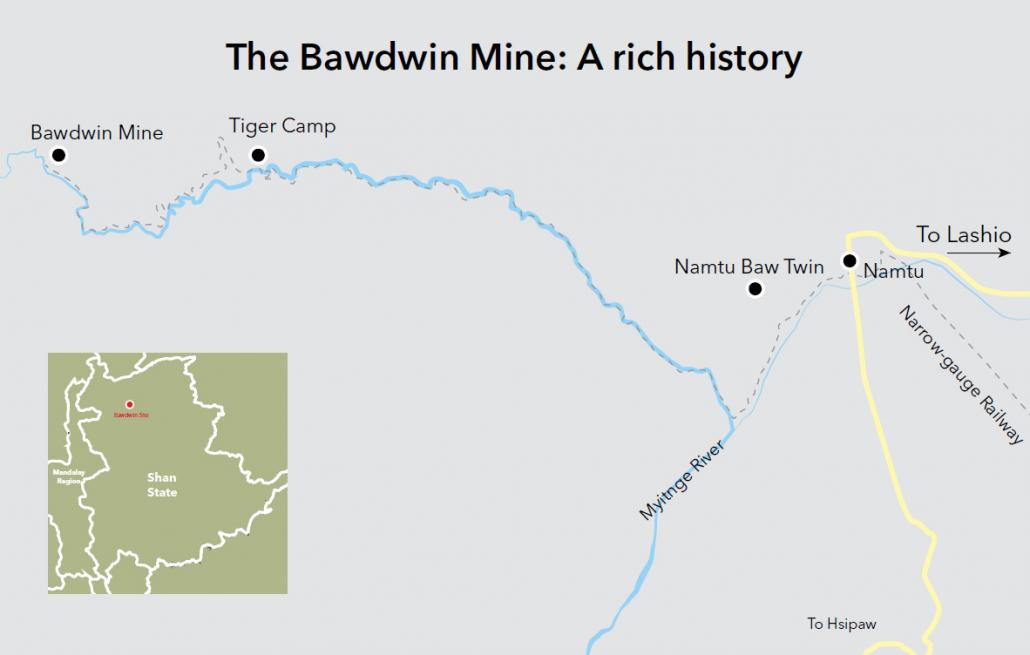 However, the recent interest in the mine from Australian-listed company Myanmar Metals has many hoping for a revival in the area's once-thriving mining industry.
A rocky start
Win Myint Mo's operations at Bawdwin encountered trouble almost immediately. After the Namtu-Bawdwin mine was transferred to Win Myint Mo – at the time a subsidiary of Asia World Group, Myanmar's largest conglomerate – a series of strikes erupted after many employees were fired with little compensation.
One of the biggest strikes occurred in June 2012. The workers' demands included a minimum monthly wage of K65,000, a full-time doctor to be stationed at Bawdwin village tract hospital and job transfers to other company operations instead of workers being sacked.
The strikes were called off when the company agreed to the workers' demands.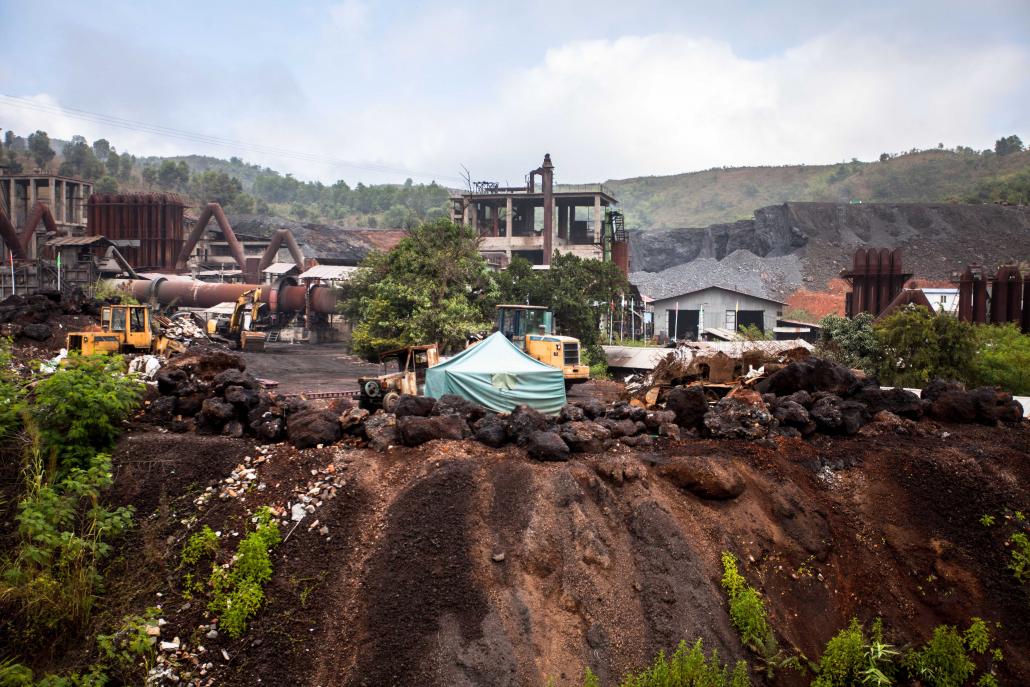 U Nay Myo is a 35-year veteran at Bawdwin and was the mine's last general manager when it was run by the Mining Enterprise No 1. Believing in the mine's potential, he decided to stay on after it changed hands, declining a transfer to a director-level position with the Ministry of Mines (now the Ministry of Natural Resources and Environmental Conservation) in Nay Pyi Taw.
"I want to help the mine to rise again," he told Frontier in a recent interview.
Although Win Myint Mo has appointed Nay Myo as general manager, he says he has no control over the mine's operations. Authority instead rests with U Than Lwin Myint, who also holds the title of general manager at Bawdwin – and, according to Nay Myo, has no experience in mining.
In 2015, the mine's ownership changed when Win Myint Mo became a subsidiary of the National Infrastructure Holdings Co Ltd, some of whose directors had been involved with Asia World. The contract has also been extended to 15 years.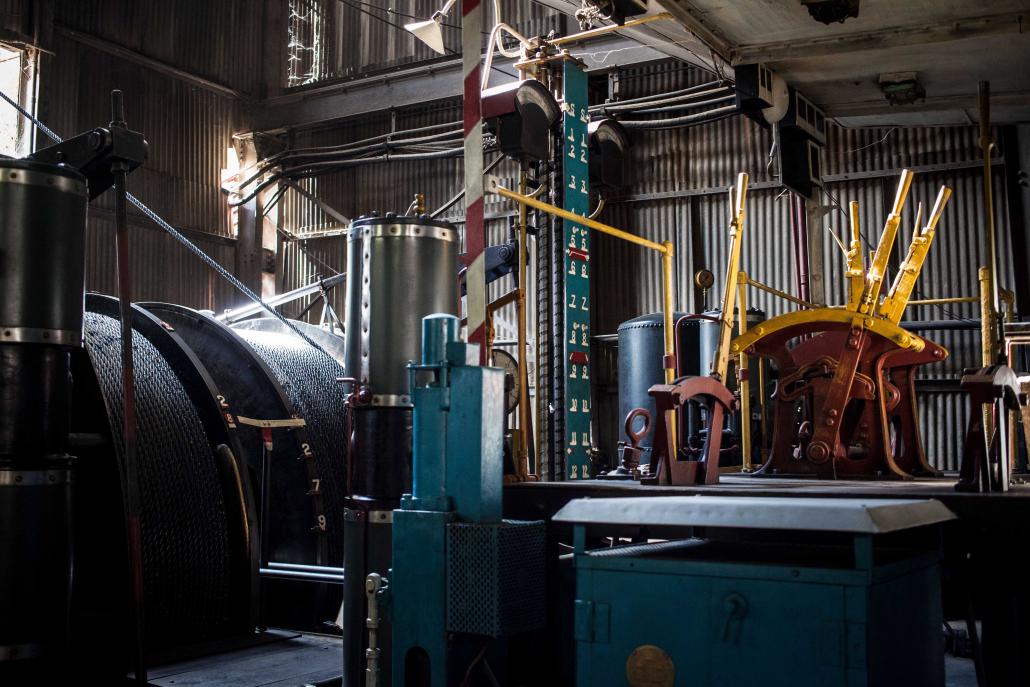 NIHC says Win Myint Mo's concession over the Namtu-Bawdwin mine covers 38-square-kilometres and the company is committed to establishing a modern mining facility. A publicly released estimate in 2012 put total inferred mineral resources at 41.4 million tonnes of lead, silver and zinc, as well as some deposits of copper and nickel.
Soon after NIHC acquired Win Myint Mo, residents were encouraged by exploration and deposit evaluation activities in the mine area.
Mining production
Shan State is one of the most active mining areas in Myanmar, with Department of Mines figures showing it has more than 300 big and small mining operations. Of Myanmar's 14 states and regions, only Mandalay and Sagaing regions have a higher number.
However, Namtu-Bawdwin is the only mine in Myanmar producing refined lead and silver. Other mines produce only concentrates.
During the colonial era, the mine was operated by the Burma Corporation, which had briefly relied on the mining industry expertise of Hoover, who in 1929 became the 31st president of the United States. After U Ne Win seized power in 1962, the Burma Corporation was among the dozens of companies that were nationalised.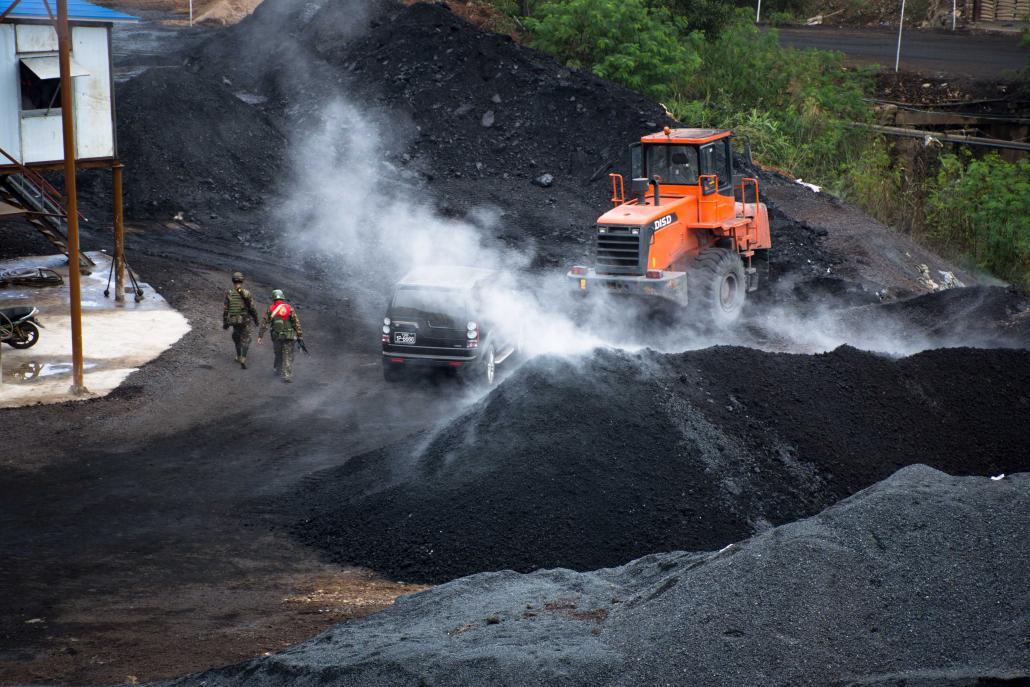 Output at the Namtu-Bawdwin mine began to dip after World War II, when the average grade of ore recovered was showing signs of decline. In the decade after nationalisation, production dropped further and Ne Win's socialist government responded by seeking help from a group of German geologists and engineers. They recommended starting open-pit mining and back-filling its famed underground shafts, such as the Dead Chinaman and Tiger tunnels, and the Marmion Shaft, with sand.
At the suggestion of the German consultants, the socialist government also built a concentrator at Bawdwin to process ore extracted from the open pit. However, ore from the pit had lower concentrations of lead.
"Ore from underground is easier for mineral dressing and smelting as it contains a higher content of lead and silver," said Nay Myo.
When he began his career as a mechanical engineer at Bawdwin in 1980 he said it could produce more than 500 tonnes a day of ore concentrate. But the fall was drastic, and by the end of 2009, output had slumped to less than 50 tonnes a day.
U Thein Win, in-charge at the Namtu office of the ME1, manages a staff of eight public servants. In the past they have provided technical and geological help to Win Myint Mo but with the mine not operating their main task is processing the pensions of more than 3,000 retired employees of ME1.
He has a strong attachment to the mine and sympathises with Win Myint Mo for the difficulties it has faced since taking over operations.
"It is not able to do anything, but without any income from the mine it still has to pay its employees," Thein Win said. The biggest challenges to reviving the mine are a lack of technology, equipment and skilled labour, he said.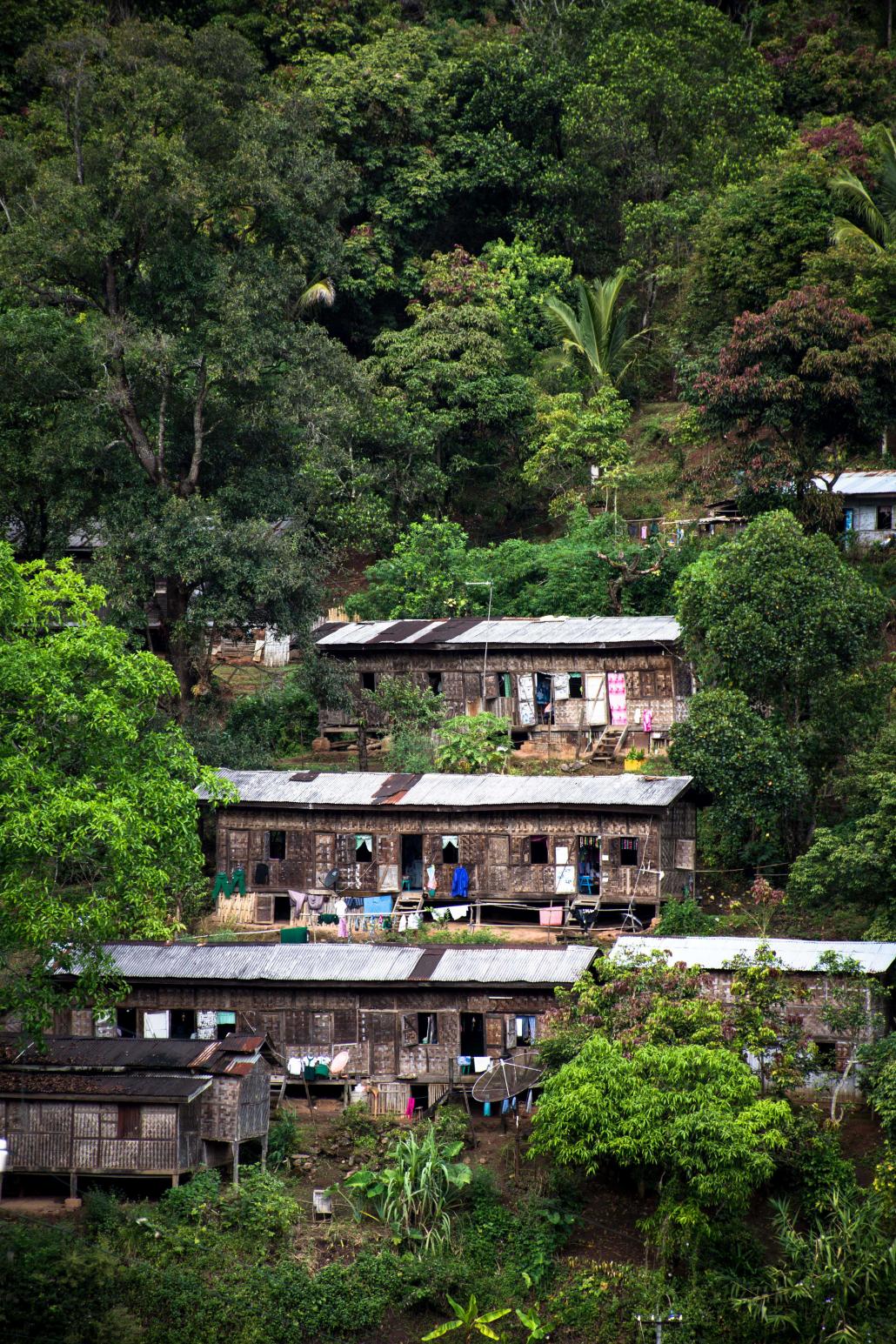 A local geologist who also transferred from Mining Enterprise No 1 to Win Myint Mo, and spoke to Frontier on condition of anonymity, said the government had been unprepared for the huge cost of stripping overburden to create the open pit. One reason was the scarcity of diesel, which was needed for the heavy machinery used for clearing the overburden.
Win Myint Mo is not the only company to have encountered production difficulties at Bawdwin in recent years. In 2001, Myanmar Apex Mining Co Ltd signed a lease for five acres of land covered with waste from the colonial-era smelters, aiming to produce zinc oxide. Technological problems, the expense of hard coking fuel and high fees payable to the government hampered its efforts for the next decade. After switching fuels and renegotiating the contract, Myanmar Apex finally beginning operations in 2010 but it encountered further problems when residents complained about pollution from their plant. Only last year was the company able to begin consistent production and it now has about 200 employees. As of November 2017, it had purchased 63,000 tonnes of slag from the government, at a price of K1.7 billion, and exported 16,000 tonnes.
Social impact
U Hla Myint Khaing, 72, began working at the mine 56 years ago without any qualifications but gradually rose through the ranks before retiring as head of the drawing office. His father also worked at the mine, which Hla Myint Khaing said was the area's most important employer.
"The difference between then and now is how a company or government enterprise treats its employees," said Hla Myint Khaing.
Even though his father was a base grade miner he was able to participate in a company social fund. In the 1950s, when the mine was a joint venture between Burma Corporation and the government, his father's contributions enabled Hla Myint Khaing – then aged 12 – to travel on a company plane. The company's Dakota flew regularly between Mandalay and Yangon.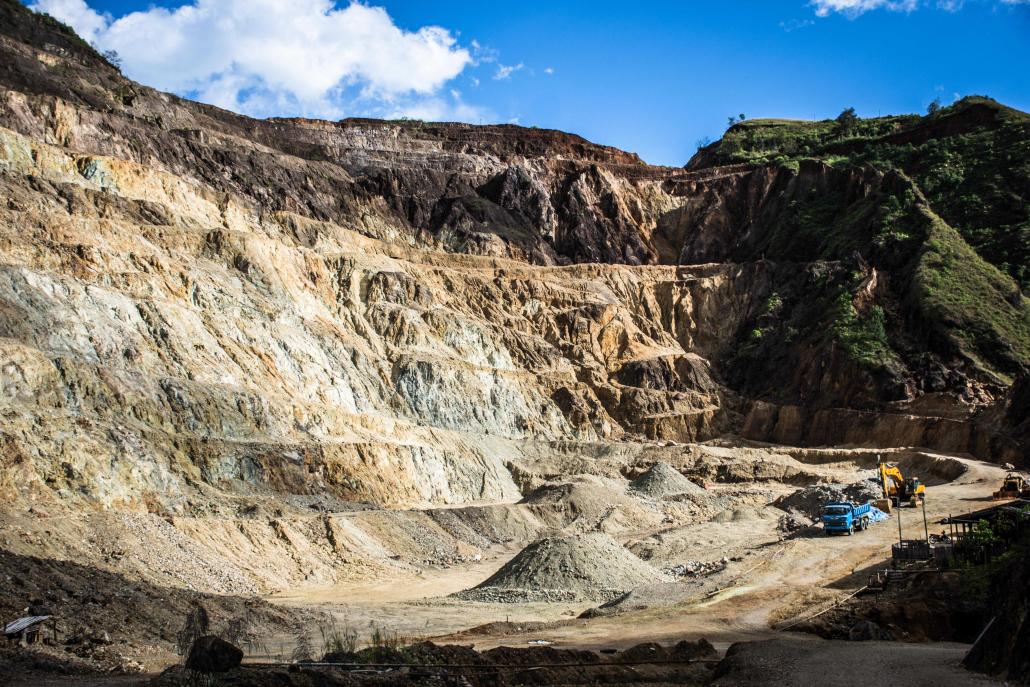 U San Lwin, 61, a community leader in Namtu and chair of the township development committee, is a former mine worker who retired as an underground mining supervisor.
He blames Win Myint Mo for causing hardship to the Namtu community, which according to the township development committee has more than 700 households living in slum-like conditions. The 2014 census put Namtu's urban population at 13, 298.
San Lwin said most of the 700 households have lived in the area for two or three decades and had relied on the mine to make a living. Tensions have been rising over the limited job opportunities at the mine since it was privatised, he said.
"Most of their children and even grandchildren are leaving the township to find jobs at Muse, Lashio and Hpakant, or even in China," San Lwin said. "How can these young people bring their parents with them?"
Another challenge for those living there is that the company increased the price for those living in its housing, while costs for water and electricity have also increased.
However, Win Myint Mo has defended the move, saying it was only an increase of between K500 and K1,000 a day, and was necessary in order to modernise the houses.
Nay Myo asked for greater understanding of the company's situation. "Where, anywhere in the entire country, is there anyone living in accommodation at this cost?" he said.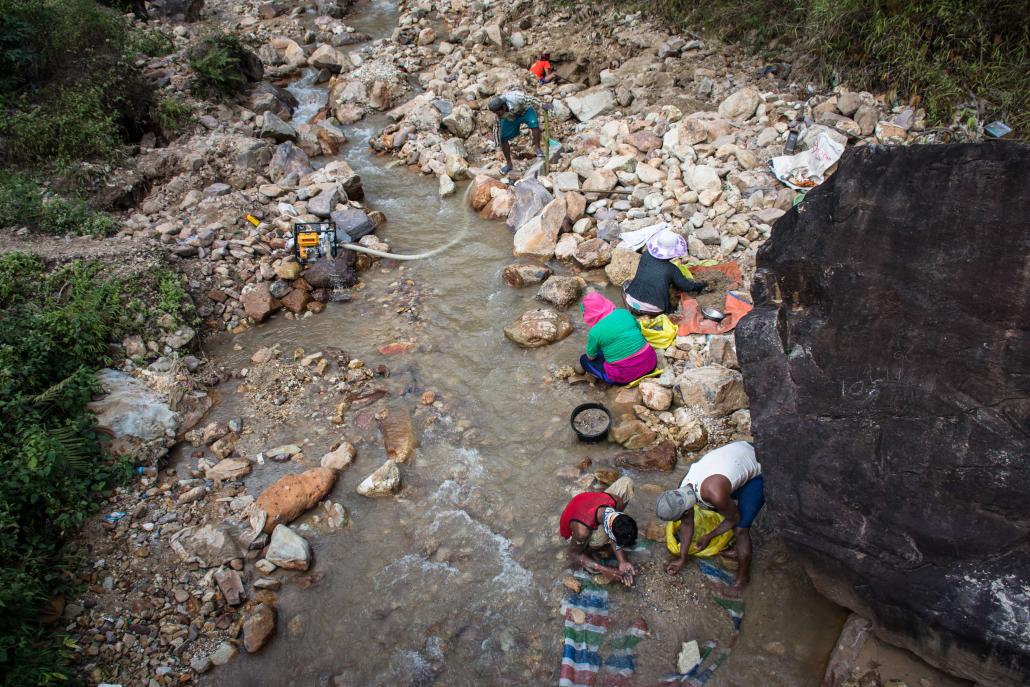 Pyithu Hluttaw MP Nang Kham Aye (Shan Nationalities League for Democracy, Namtu) said she is planning to discuss the issue with several stakeholders in the township and raise it in parliament if necessary. She said that a senior Win Myint Mo source told her the company had deliberately raised the prices in order to force people to leave after they retired.
"I have learned that before these cases started occurring, that residents were able to stay if they informed the company of their intention in writing," she said.
Some slum residents living on state-owned land under the company's management who had made such requests showed Frontier replies from Win Myint Mo granting permission to stay.
But some residents could not afford the rent set by the company and had to move. They include a 62-year-old former mine worker who moved with his family to a slum beside the Namtu Creek where they live in a tent. "We have no proper income to afford the rent, even though it is cheap," he told Frontier.
Looking ahead
Despite its troubled past, the Bawdwin mine is attracting significant interest from an Australian-listed company, Myanmar Metals.
The Win Myint Mo website says the company "is committed to establish a modern mining facility in place, and has been working hand in hand with Australian-based companies Myanmar Metals Limited, CSA Global, and Valentis to evaluate the deposit".
In 2016, Win Myint Mo commissioned Valentis, a geological services company, to undertake a drilling and channel sampling programme according to the 2012 JORC Code, an Australian code for reporting on exploration results, mining resources and ore reserves. The drilling programme – the first conducted at Bawdwin since the 1980s – estimated a total inferred mineral resource of 41.4 million tonnes.
Win Myint Mo officials at Bawdwin remain tight-lipped about the mine's future.
But as a listed company, Perth-based Myanmar Metals has been required to provide regular updates on its plans for Bawdwin.
The company has described the site as "one of the largest undeveloped" zinc, lead, silver and copper deposits in the world. "I still can't quite fathom how this deposit is here, unmined, in 2017," the company's CEO, Mr John Lamb, has been quoted as saying.
In May 2017, Myanmar Metals – which was then known as Top End Minerals – agreed to pay Win Myint Mo a US$1.5 million non-refundable deposit to secure an option to acquire an 85 percent interest in the Bawdwin lease for $20 million.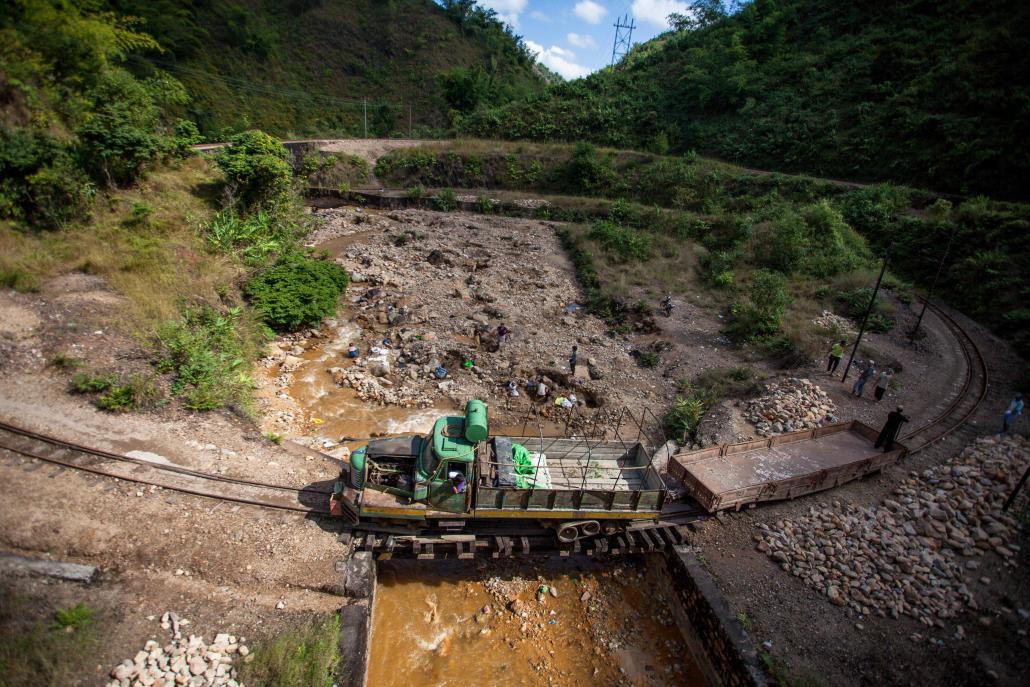 In December, the company announced that a scoping study undertaken by CSA Global had confirmed the "potential for a technically and financially robust project". The study envisages a long-life, low-cost, open-pit mine to produce zinc and lead-silver-copper concentrates, it said.
"It also provided estimates of mine life, annual production, capital and operating costs, revenue and cash flow that informed recent discussions with the Ministry of Natural Resources and Environmental Conservation," the announcement said.
CSA Global is to undertake more drilling this month, after which Myanmar Metals will decide whether to exercise its option and proceed to a feasibility study.
Chief executive officer Mr John Lamb told Frontier that Myanmar Metals would raise the bar for mine development in Myanmar, including on issues such as planning, waste management, workplace safety and mitigating social impacts.
"We bring the Australian approach to developing mines and that's recognised around the world as the best and most transparent approaches," he said.
"If done properly [mines] bring wealth and prosperity and training and local infrastructure," he said. "When [Bawdwin] does reopen it will be a large local employer and a centre of economic activity in the region."
If the project goes ahead it would also demonstrate that Myanmar's mining industry is "open for business", Lamb said.
Since reforms were launched in 2011 foreign investment in mining has lagged behind most sectors, largely due to delays in reforming the 1994 Myanmar Mines Law. Although amendments were approved in December 2015, the government has still not introduced the regulations needed to bring it into force.
Lamb noted that one of the advantages of the Bawdwin project was that all of the concessions and permits were already in place.
"It's in a different category perhaps than someone who wants to drill out and start a new mining operation in virgin territory," he said.
"It's really just a matter of working our way properly through the development process so we end up with a well planned and well executed mining operation, and then everybody benefits."
Mines Department director general U Khin Latt Kyi said that as a large-scale producer, Win Myint Mo was entitled to engage foreign experts or foreign companies to conduct such assessments.
"If they wish to do production jointly with foreign companies, they will be required to officially apply for permission and the process will be based on the [Myanmar] Investment Law," he said.
A thread of hope
Nay Myo remains optimistic that the mine has the potential to return to its former production levels.
Chinese were mining in the area for more than 300 years but they wanted only the silver and discarded the lead and zinc, he said.
"I am full of expectation, but the critical issue is management expertise. We need to decide how to manage many aspects of the mine's operation, from exploration to investment and financing," he said.
As he gave Frontier a brief tour of the town, Bawdwin Labour Union chairman U Myint Oo, 54, was uncertain about the future, including the fate of the former railway station where steam locomotives ran on a narrow-gauge line.
"For now, we don't even have a doctor in the village's hospital," said Myint Oo. "And the company has so far failed to repair the railway line to the Tiger Camp, which was damaged during the rainy season in 2014."
When dusk descends on the area, the day's work ends for Aung Soe and the other prospectors. There are at least 15 of them working nearby; five are former mine industry workers.
They earn between K5,000 and K10,000 a day and sell their stones to itinerant buyers who travel the area on motorbikes. Residents say the final destination of the stones is across the border in China.
Aung Soe does not like the insecurity of having to work illegally as a prospector but he said he has no choice if he wants to support his family.
"I still want to work underground again as a miner," he said, "and to pass on my skills to my oldest son as an inheritance."
If Myanmar Metals proceeds with its plans for Bawdwin, Aung Soe might still get the chance.
Bawdwin: A 600-year history
Early 15th century: Chinese workers begin mining for silver to meet soaring demand in China, where uncoined silver was replacing government-backed currency in transactions.
1868: The Chinese owners and operators flee amid the Taiping rebellion and the Konbaung dynasty based in Mandalay takes control of Bawdwin. However, kings Mindon and Thibaw are unable to revive mining and smelting at the site before the dynasty's fall in 1885.
1900: Railway contractor AC Martin claims to be the first Westerner to visit the mine. He tests slag heaps from earlier operations and estimates high levels of lead, zinc and silver.
1903: The Great Eastern Mining Company, registered in London the previous year to develop the Bawdwin deposit, starts building an 80-kilometre narrow-gauge railway from Bawdwin to the Mandalay-Lashio line to transport the slag.
1904: Future US President Herbert Hoover, then a mining engineer, hears about Bawdwin from AC Martin, who is a Great Eastern director.
1906: Hoover forms the Burma Railway and Smelting Company (later Burma Corporation) and buys out the financially stricken GEMC.
1909: The railway line is finished and mining begins by reopening the Dead Chinaman Tunnel.
1912: Smelting operations are shifted from Mandalay to Namtu.
1913: The silver-rich Chinaman lode, estimated at 180 metres long and 20 metres wide, is discovered.
1930s: Up to 500,000 tonnes of ore is produced annually, making the mine the largest producer of silver, zinc and lead in the British empire.
1942: Production stops with the Japanese invasion of Burma. Over the next three years, the Japanese extract an estimated 200,000 tones of high-quality ore.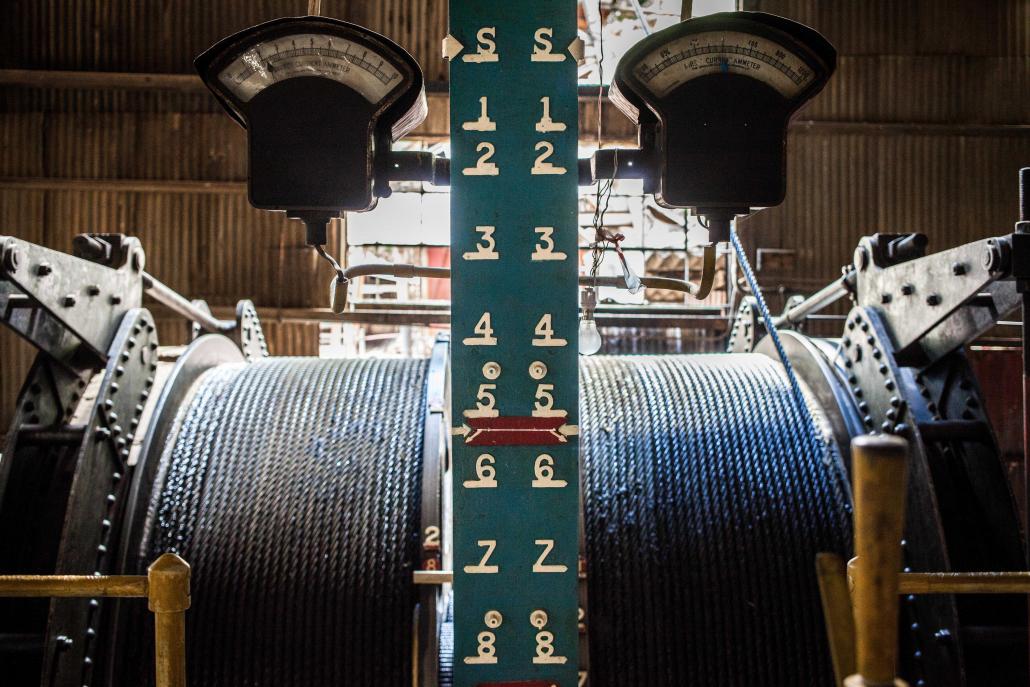 1945: Burma Corporation retakes control of Bawdwin.
1950s: Average grade of recovered ore in decline.
1965: The socialist government nationalises the mine, which is later operated by Mining Enterprise No 1.
1970s and 80s: Canadian, West German and Australian development agencies conduct studies and drilling in an effort to revitalise the mine.
2010: Win Myint Mo, an Asia World subsidiary, takes control of the mine under a 10-year production sharing contract. 
2015: Win Myint Mo's share transferred to National Infrastructure Holding Company.
May 2017: Australian-listed firm Myanmar Metals signs an option to acquire up to 85 percent interest in the Bawdwin mine through a payment of US$20 million.
December 2017: Scoping study undertaken.
January 2018: Myanmar Metals to begin drilling programme. Company says it aims to exercise its option in May and prepare a feasibility study for mine development.